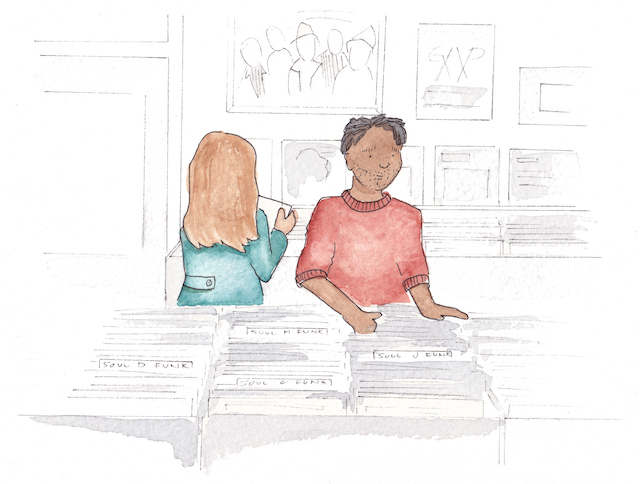 Detroit artists used the album format to great effect in 2016, despite the increasing number of means available to share music with listeners. It's rare for any medium to command so much of a consumer's time, but when the work is as powerful as what follows, it's well-deserved. These are Detroit's best albums of 2016.
---
10
Rebel Kind
Just for Fools
Spearheaded by Autumn Wetli's sharp lyrics and backed by musicians who have been involved in more Detroit bands than you can count on your hands and feet, Just for Fools' pedigree speaks for itself. The album's 13 tracks alternate between equal parts punk and pop, often mixing in those gorgeous 60's-esque harmonies that we've loved from the band. Rebel Kind's song compositions are masterclass examples of simple elegance, and the structure of Wetli's lyrics fits seamlessly. Together they recall the sweet thickness of a hand-packed milkshake, or perhaps a perfectly mixed cream cheese frosting atop a carrot cake. It may seem strange to compare their music to food, but upon first listen, the satisfaction is immediate; like any good meal, you'll want to savor every last note. —Joe
---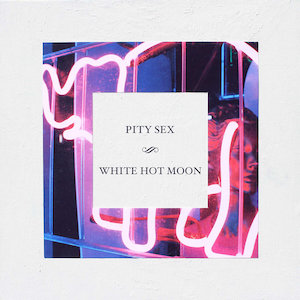 9
Pity Sex
White Hot Moon
I have a strange relationship with Pity Sex. I also like the band. Their sound recalls the glory days of indie rock in the mid '90s, although they formed while I was a student at U of M. Having spent four very important years of my life there, it's a deeply nostalgic place for me. White Hot Moon taps into that nostalgia with such ease that it's almost eerie. I'm reminded of the highs and lows associated with college, close friends, and distant lovers. Listening to the album puts me on a porch during late August getting ready for the impending semester.
It's hard for me to visit Ann Arbor now. It doesn't feel the same without all my friends. I almost feel like a tourist. Much like my current relationship with Ann Arbor, White Hot Moon is bittersweet. Just a few months ago Pity Sex announced they were going on an indefinite hiatus. I know all too well that good things must come to an end, but hopefully this isn't their last release. At least disappointment passes as quickly as any other feeling. —Inchaus
---
8
Royce 5'9″
Layers
Royce 5'9″ made an explosive return from a long hiatus in releasing Layers, his first full-length since 2011. Although the album is stylistically different from most of Royce's older material, the changes he made are entirely positive ones, as he speaks on real issues in his life and his struggle without glorifying the negative aspects of what got him to where he is. Layers is an eye-opening work, which is evident in the first tune on the album entitled "Tabernacle," in which Royce lists important events in his life in a linear fashion. Though it's a personal experience, the lyrical content is inspiring and relatable to every individual's struggle to understand life. —Zack
---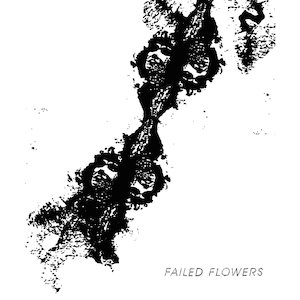 7
Failed Flowers
Failed Flowers
Failed Flowers released their self-titled debut album in June, the ideal time to put out an LP as jangly and summery as theirs. There's more to the Flowers than sunny harmonies and bright guitars, however; their lyrics seem to deal with a certain quarter-life crisis, summarized by the line "just as long as you don't like it you can have it all," off centerpiece "Ready for the Break." There is real rhythmic urgency on the album too, meaning that the group can't really be pigeonholed as dream-pop lightweights. The production is crisp and punchy, allowing the coed singers to get their point across as clearly as possible, without losing the affecting warmth of their harmonies. Failed Flowers represent a very promising first step for a group of talented local musicians who have paid their dues in the scene for some time and are beginning to receive the attention they deserve. —Theo
---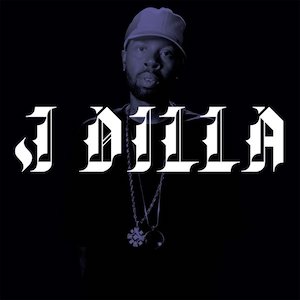 6
J Dilla
The Diary
Universally lauded and long ago canonized with Detroit hood-saint status, J Dilla needs no introduction. The Diary is reportedly the last standalone and complete Dilla project that remained in the vaults. Originally recorded as his first major label release, it was back-burnered when the label heads realized Dilla planned on using it as an opportunity to showcase his rapping. Dilla's skill on the mic is often overlooked but nonetheless formidable. His athletic rhymes find purchase between the muscular beats on standout tracks like "Trucks," "Fight Club," and "Gangsta Boogie" (where Dilla trades raps with A-lister Snoop Dogg). He even passes the baton on production for several cuts, which in other hands could be a significant downgrade. But in the capable embrace of legends such as Pete Rock, Hi-Tek, and Madlib the result is improvement through diversity. As with most of Dilla's albums, his Detroit-bred voice comes through loud and clear. For many, the dude was the hip-hop messiah, and I can't think of a better capstone than this otherworldly offering. —Dan
---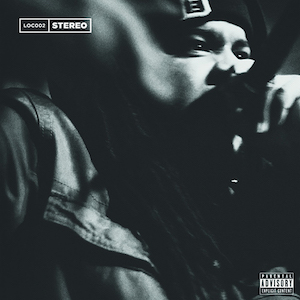 5
Nolan the Ninja
he[art]
To quote the man himself, "I just make the music that resonates with me. And if that comes off gritty, raw, traditional, or some shit, or from the underground, that just what happens, you know?" Nolan the Ninja has not looked up since he started producing beat tapes and mixtapes in 2014. Since then, his f-ck the hype. EP became a surprise underground hit, he collaborated with numerous Detroit hip-hop figureheads both OG and contemporary, and his he[art] LP earned a distribution deal with Fat Beats on cassette and vinyl. Truly a student of the game, NTN reinterprets his favorite aspects of greats like Nas, Dilla, and A Tribe Called Quest, concocting something fresh for his listeners to marinate in. His bravado on the mic lends itself perfectly to his sample-based production style, and he is becoming prolific in the local scene. With ties to DeJ Loaf and the Creative Minds Coalition, Nolan is your best bet for the next great rapper export from Detroit. But of course, we want to keep him all to ourselves for now. —Joe
---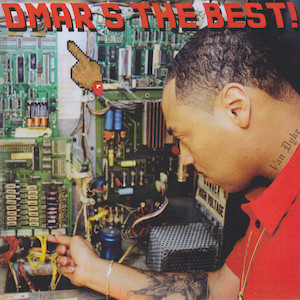 4
Omar-S
The Best
When you name your album The Best, you better be ready to back that claim up. Luckily, Omar-S delivers the goods on his fifth full-length, a collection of 11 tracks that finds the producer and FXHE label head grafting a broad range of dance styles and electronic textures to his signature Detroit house sound. Like an Olympic athlete whose seemingly effortless accomplishments belie countless hours of training, Omar-S performs a similar kind of alchemy. These tracks teem with secrets, even when they seem straightforward on the surface. A booty call becomes an act of political revolution, or a rebound turns out to be an ex-lover — and that's just the lyrical content. The sonic terrain Omar-S covers is both staggering (disco's syncopated bass lines, chirping electro-funk synths, punishing acid) and surprising (bizarre vocals, shimmering strains of piano, suppurating low end frequencies). He's also supported by a bevy of guests — Amp Fiddler, Norm Talley, Kyle Hall, OB Ignitt, Tom Bugs, Diviniti, John F.M. — that reads like a who's who of our city's dance scene. But if Detroit had a Jesse Owens or a Michael Phelps, it'd be Omar-S; he's simply The Best. —Khalid
---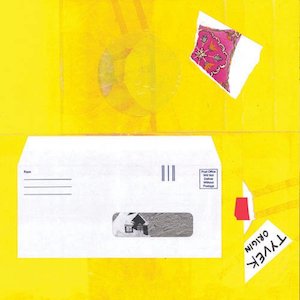 3
Tyvek
Origin of What
After 10 years and more than 20 members, Tyvek continue to live up to the hype. Origin of What is a product of Detroit's post-garage era: pure adrenaline, seven musicians, and Kevin Boyer's unrelenting guitar. This album has everything from the fast, screaming, lo-fi sounds of what is considered punk at its finest to the distorted, echoing experimentation of something different. The prehistoric attitude of songs such as "Tyvek Chant" is tossed together with calmer, seemingly more thoughtful tracks like "Underwater 3," yet somehow Origin of What is a very cohesive record. At this point, Tyvek have almost singlehandedly solved punk's monotony issue by simply ignoring the status quo. Inherently, they are a Detroit punk band, but Origin of What transcends local punk guidelines. —P.Y.
---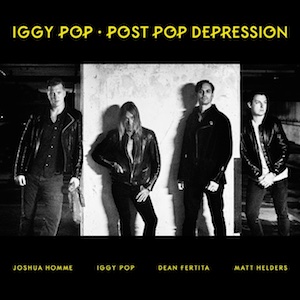 2
Iggy Pop
Post Pop Depression
He went where sore losers go — to deliver one of the best pieces of art rock this side of the decade. Iggy Pop is aged here, he's aware of that, and it informs every goddamn one of these songs to the nth degree. Queens of the Stone Age's Josh Homme shines here too. The smoke and mirrors and theatricality of his macabre guitars have both weight and substance, filling the record with pure atmosphere. Above all, Post Pop Depression feels like a statement from Iggy, that he's still here, beating heart and all, no matter what you throw at him. —Justin
---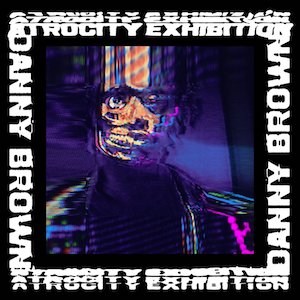 1
Danny Brown
Atrocity Exhibition
At 35, Danny Brown is slightly removed from the youthful sphere that dominates popular music today, but his unique sound and maturity prove to be all he needs to crank out killer albums. Atrocity Exhibition sees the same dissonance, unrelenting beats, and squawk-ish rapping that have established Danny Brown as a league of his own, but with slightly more introspection, nuance, and intensity. While other rappers rely on repetitive, predictable production, Brown's unparalleled talent is emphasized by discordant, chaotic tracks — the likes of which seem almost alien — but brought together under his out-of-this-world bars. Atrocity Exhibition sees Danny Brown's internal struggle externalized and put on display for the world to consume, making this one of the most personal efforts of the year and DMM's top album of 2016. —Meta
---
Check out the rest of our end-of-year coverage, including Honorable Mentions (Albums), 10 Best Tracks, 10 Best Videos, and Favorite Live Events of 2016. Click here to view our contributors' individual lists.
Illustration by Kelly Zechmeister-Smith.
Comments