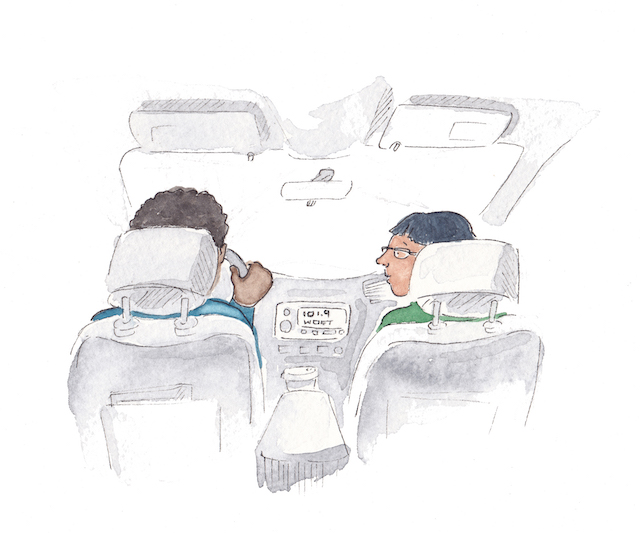 The following albums didn't make our Top 10 of the year but are excellent nonetheless. Each selection below was chosen by one of our staff members to showcase a record that left an impression.
---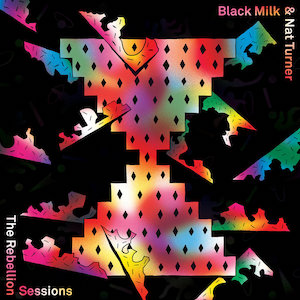 Black Milk & Nat Turner
The Rebellion Sessions
Black Milk, Detroit's most obvious heir to the Dilla legacy, sharpens his more abstract wares with D.C. band Nat Turner on The Rebellion Sessions. Made up of several gauzy, organic-sounding jazz and funk tracks, the bass, keys, drums — along with Black's production flourishes — bring to mind in equal measures Bitches Brew (the organ intro on "Ancient Rebellion" is pure Hancock) and Afrobeat (close your eyes and dream dreams of Fela Kuti when you listen to "The Knock"). The album is a pure sonic manifestation of a now-veteran producer blissed out and still growing as an artist. Put it on when you're getting ready to go out on a Friday, then maybe stay in and listen to it again. —Dan Jones
---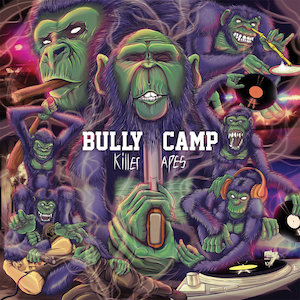 Bully Camp
Killer Apes
White-knuckled, clenched-fists raps. Every one of the beats on this album is a punching bag bruised and beaten by Aztek the Barfly, Suicide Kings, and the rest of the spitters on this project. It's one of the best releases in hardcore hip-hop — from Detroit or otherwise — in a long time. Tracks like "Gorilla Glue" and "Blood Clot" deserve to be played as boxing entrance music or in the biggest stadiums imaginable. Real bad guy shit. —Justin
---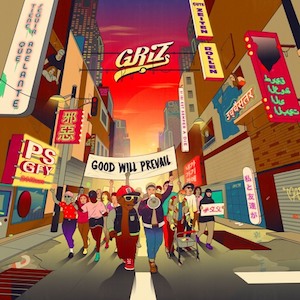 GRiZ
Good Will Prevail
GRiZ's smashing 2016 release Good Will Prevail is a summation of his message as a producer and influential individual. Not only does the album's title complement the artist's incredibly positive mentality, but it also serves as a powerful thematic focus for 2017, with our nation in a politically hectic state as the year begins. Interestingly enough, GRiZ dips his toes into the grime scene, using dubstep and heavy bass production techniques, all while seamlessly weaving the flavor of live instruments such as saxophone and guitar into the mix. Good Will Prevail is one of the heaviest presentations of GRiZ's ability as producer to date, and while fans of his patented funky style may be a bit skeptical at first, it is guaranteed to move feet and bob heads. —Zack
---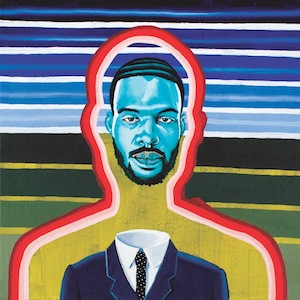 Kyle Hall
From Joy
When you get burned out on dance music, turn to Detroit. We are fortunate to have so much local talent that I often take it for granted. Kyle Hall is a homegrown prodigy whom I foolishly overlooked. This year I found myself listening to a wide range of music, but I was definitely neglecting electronica. I credit From Joy as one of the focal points for my electronic renaissance. This is the perfect album for people who think "techno" doesn't have soul. It's gorgeous, scintillating, and danceable. In 30 years, I hope I hear Kyle Hall alongside smooth jazz playlists on 90.9, because I can't really envision a future where I'm not still listening to Detroit techno. —Inchaus
---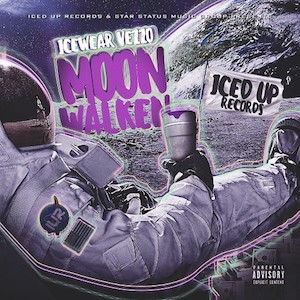 Icewear Vezzo
Moonwalken
The cultural significance of Moonwalken is impossible to overstate. In a slew of releases over the past few years, Icewear Vezzo has established himself as the king of Detroit rap, and the success of Moonwalken only furthers the merit of that distinction. After recently investing in multiple financial endeavors outside of music (including a soul food restaurant, a medical marijuana dispensary, and car wash business), Vezzo's Iced Up Records has become urban street legend, attracting huge cosigns from the likes of Gucci Mane, Big Sean, Danny Brown, Kevin Gates, and others. Unlike big label artists, the impact of Moonwalken can be measured in massive local appeal, as well as exponential reach through the power of social media. Hits include the album's title track, "Pints & You" (which pays homage to a habit that has designated him the "Drank God"), and "Come and Go," while production credits include the likes of TM88 from 808 Mafia and Zaytoven. Chances are, if you were at a stoplight in Detroit within the last year — you've already heard this record. —P.Y.
---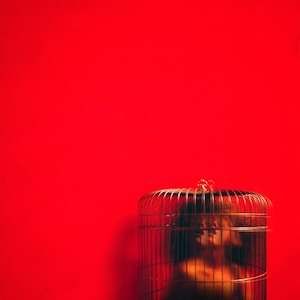 Eryn Allen Kane
Aviary: Act II
It's been nearly 10 months since I reviewed Eryn Allen Kane's Aviary: Act II, and in my humble opinion, it still holds up as one of the best works this year. Kane manages to pack soul, social consciousness, longing, and excitement into around 25 minutes of sheer greatness. Each track introduces another dimension of the talented Detroit-born, Chicago-based singer and provides an eclectic yet satisfying listening experience suitable for any day, any time. She has friends in high places (see: cosign from the late, beloved Prince and features on Chance the Rapper's summer release Coloring Book) and based on the talent and range shown in Aviary: Act II, it seems like just a matter of time before she too is a household name. —Meta
---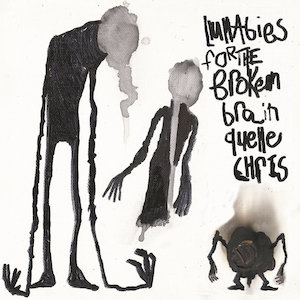 Quelle Chris
Lullabies for the Broken Brain
Amongst all of the prolific hip-hop producers to come out of Detroit, if you asked them to name their favorite local artist, most would probably cite Quelle Chris. Always pushing the envelope a little further, Chris has been a hallmark in the underground rap scene for quite awhile. On Lullabies for the Broken Brain, he reinterprets old-school PSAs, goofy cartoons, and indiscernible ambient noise to create something ethereal. The album's samples force a reaction; they sound oddly familiar while also warped beyond recognition. These lullabies may lead to sleep and, in turn, probably nightmares. —Joe
---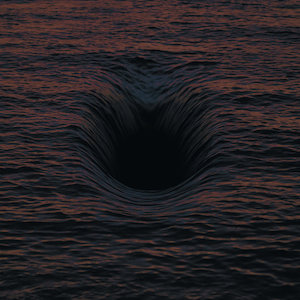 Ritual Howls
Into the Water
On Into the Water, post-punk group Ritual Howls take the sound of 2014's Turkish Leather and make it even icier. Their drum-machine–driven Gothic anthems evoke all the desolation of a windswept Detroit intersection in the dead of a January night. Into the Water is also less obviously a rock record than its predecessor, with synths and samples occupying spaces where guitars used to be. Indeed, the first single released in anticipation of this album, the pulsing, nine-minute "Going Upstate," makes earlier "hits" like "Zemmoa" and "Final Service" sound like straight- up guitar pop. But when the backbeat gloriously snaps to on centerpiece "Park Around the Corner," we are reminded that these guys are never far away from punk confrontation. Ritual Howls continue to fascinate, not least of all because they blend the classic tones of groups like Joy Division into more recent trends in electronica and dance with such heady authority — and never more so than on Into the Water. —Theo
---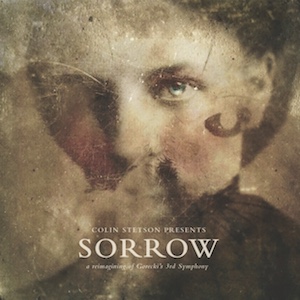 Colin Stetson
Sorrow: A Reimagining of Gorecki's 3rd Symphony
Outside of the dubious confines of "classical crossover," we don't often think of orchestra hall as the realm of blockbuster success. But in 1992, a symphony written 16 years earlier by a little-known Polish composer suddenly sold a million copies. Henryk Gorecki's Symphony No. 3 ("Symphony of Sorrowful Songs") has since become a fixture in the canon — despite mixed critical response — owing to its plaintive, neo-Romantic tonalism and ripeness for reinterpretation. Trying his hand at it is avant-garde saxophonist Colin Stetson, who has collaborated in the past with Arcade Fire and Bon Iver. Stetson pares back the original 60-piece orchestra to a 12-player ensemble (including sister Megan as mezzo-soprano), which dramatically swings the piece out of the concert hall and into a rock club setting. The associations between classical music and post-rock or black metal have never been clearer. While Stetson's Reimagining won't sell gangbusters any time soon, it's a worthy addition to the oeuvre. —Khalid
---
Our end-of-year coverage concludes tomorrow with Detroit's 10 Best Albums of 2016.
Illustration by Kelly Zechmeister-Smith.
Comments