It didn't seem possible, but 2017 was plenty worse than 2016 for most people. But if there was one area that remained consistently great, it was the quality of Detroit's musical output. This year saw a bevy of tracks that pushed the envelope, connected traditions and styles, or just made us get on our feet and dance. And no matter how 2018 turns out, we have a feeling the songs are gonna be bangin'. Let's take one last listen to our favorite tunes from the year that was. —Khalid
---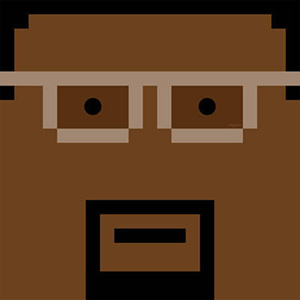 10
Karriem Riggins [ft. Jessica Care Moore]
"Suite Poetry"
With Headnod Suite, Karriem Riggins has given his fans another lesson on how to make drums talk. Booms, baps, and rimshots clang together throughout the album's 29 tracks as Professor Riggins throws buckets of paint on an oversize canvas. Halfway through the album the picture becomes clearer, as poet Jessica Care Moore hops on the mic, and a portrait of Detroit begins to take shape. Moore's voice does the job of percussion here, accompanied by a looped piano and scant trumpet bursts. Her delivery is buttery, and her story is vital. It may not have been her most heard piece this year, but there's no denying the chemistry between her words and Riggins' foundation. —Joe
---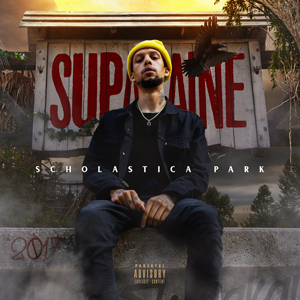 9
Supakaine [ft. Payroll Giovanni and Guilty Simpson]
"Black & Blue"
Supakaine seems to effortlessly combine his influences with his ambitions, as witnessed in this standout from Scholastica Park. "Black & Blue" sees the rapper bringing out Guilty Simpson in an act of tribute and appreciation. And when they connect with Payroll Giovanni, someone who bridges a sort of stylistic and temporal gap between the two, what follows is a provocative and aux-cord ready anthem of tradition and progress. —Broccoli
---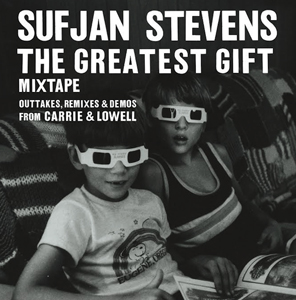 8
Sufjan Stevens
"Wallowa Lake Monster"
Carrie & Lowell, Sufjan Stevens' 2015 stirring, haunting album about his early childhood and his emotional morass in the wake of his mentally ill mother's death, had a rich, expansive sound that belied the "return to folk" narrative associated with its pre-release rollout. This became evident in live shows, which played up the spacious qualities of tracks like "All of Me Wants All of You." The Greatest Gift, a companion record to Carrie & Lowell, mostly comprises live renditions of those songs as well as early iPhone demos of the final album cuts. But it also includes four new tracks, of which "Wallowa Lake Monster" is the best. Accompanied by acoustic guitar, Stevens reflects on the complicated relationship he had with his mother, but it's filtered through the prism of a mythological aquatic creature. It's childlike, but it's no fairy tale, especially when he sings, "She left us in Detroit in the rain with a pillow case." —Khalid
---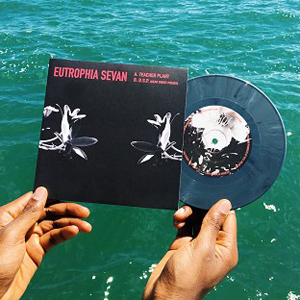 7
Kyle Hall
"Teacher Plant"
Over the past few years, Kyle Hall has entrenched himself as one of Detroit's best young talents in electronic music. His latest 7-inch, Eutrophia Sevan, is yet another chapter in KMFH's growing legacy of house and techno. Hall's production features unshakeable grooves that, when heard at home, force you to bob your head in rhythm, and heard live, make you break out in dance. Listening to "Teacher Plant" delivers those same feeling of dancefloor euphoria, while making you long for his next hometown set. —Inchaus
---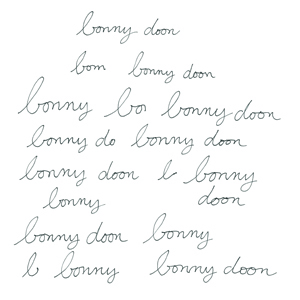 6
Bonny Doon
"Relieved"
As the opening track of their self-titled LP, "Relieved" is Bonny Doon's most immediate offering. It showcases some of the band's best parts: gorgeous guitar tones, intermingled drum beats that ooze with character, and heartfelt lyrics delivered with care and frankness. By the end of the track, you're primed for the rest of the album, ready for more melodic punk songs that make you yearn for your faraway friends and appreciate those close by. "Relieved" feels like a warm embrace, one that continues for the entirety of Bonny Doon and one you wish would go on forever. —Joe
---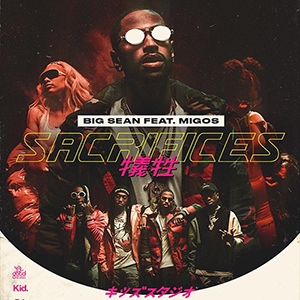 5
Big Sean [ft. Migos]
"Sacrifices"
One of Detroit's biggest names teams up with Atlanta's supergroup Migos (Quavo, Offset, and Takeoff) for "Sacrifices." The track appeared on Big Sean's February release I Decided. and features production from Metro Boomin and Allen Ritter, making this one of Detroit's most high-profile tracks of the year. The anthemic nature of this mega-feature might seem like a turnkey solution for Top 40 consumption, but pairing ATL's best and the D's most prominent is a natural fit. Big Sean's signature flow dances like a jazz improvisation, while Offset's offbeat tackles today's premier hip-hop sound, making for a Detroit-born turn-up classic. —P.Y.
---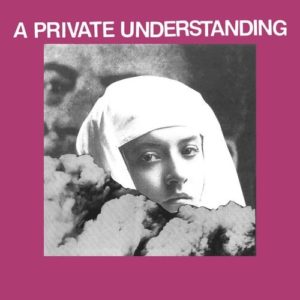 4
Protomartyr
"A Private Understanding"
This song manifests an underlying theme in Protomartyr's music: Truth is what you get when you beat life into the dogged rock of reality. With hints at presumably universal intuitions and vain attempts at self-preservation that are collectively disregarded (a subject astutely addressed in the visuals for the song), "A Private Understanding" reaffirms Protomartyr's commitment to the genuinely raw and the painfully familiar. —Broccoli
---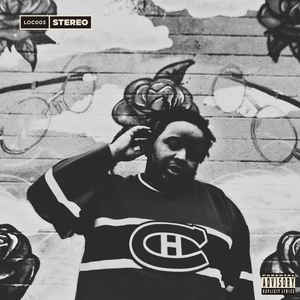 3
Nolan the Ninja [ft. Jaye Prime]
"Exodus"
In 2017, an identity crisis in America's favorite genre resulted in new avenues, sounds, and lively debates over what it means to make hip-hop. Meanwhile, Nolan the Ninja has refined the sound that once inspired today's artists to experiment. There is no question of Nolan's supreme lyricism and flow on this year's YEN, but his knack for production is what puts him in a league of his own. Themes of self-confidence, authenticity, and upward mobility are heavy on "Exodus," which features fellow Detroit vocalist Jaye Prime. This is Detroit hip-hop at its most raw, its most honest, and its most accessible. —P.Y.
---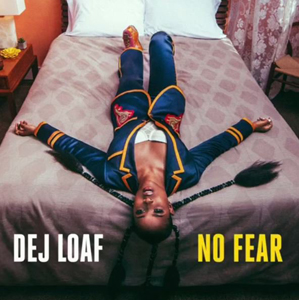 2
Dej Loaf
"No Fear"
Not everything can be a "Try Me," and what a great thing that is. "No Fear" is all feel-good sunshine and sweetness. It's the sound of new love, or just-for-the-summer love, and it's a sound that looks good on Dej Loaf. She's proven that she can drop diss tracks, spit bars, and sing the hook of a posse cut. Now she's making time for romance, and the encouragement she gives her beau are true words of wisdom: "So let's live our life, more than one night/Promise if I could, I'd do it twice." Until we see the release of Liberated, we'll be bumpin' "No Fear" with no care in the world. —Khalid
---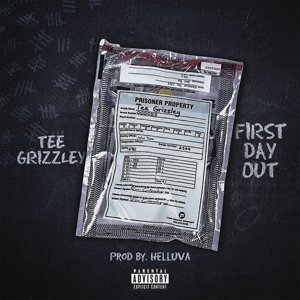 1
Tee Grizzley
"First Day Out"
There was no song more anthemic in 2017 than Tee Grizzley's "First Day Out." It's been bumped daily out of every car stereo and club in the metro area since it been dropped. Just hearing the first chord of the introduction is enough to make even the most reserved listener turn up. This breakout track that propelled Grizzley's career is as quintessentially Detroit as the man himself. It details the story of someone who, against all odds, overcame poverty and incarceration to beat the system on his path to fame. Now, after paying his time and his dues, Grizzley is set to write the next verse of his life — and he couldn't be more excited. —Inchaus
Comments