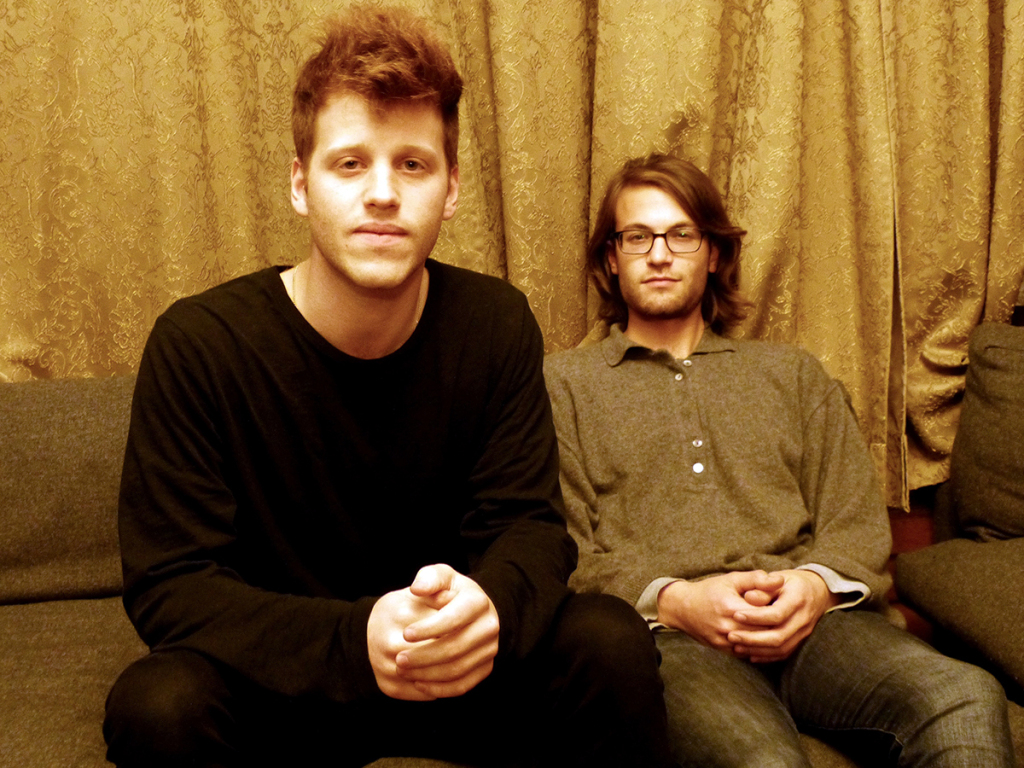 Gosh Pith is a young electronic duo that dabbles in the psychedelic and the soulful. Their self-proclaimed "cosmic-trap" seems to originate in the forgotten corner of the basement, where all the good stuff is stowed away.
Consisting of Josh Smith and Josh Freed, Gosh Pith has received national acclaim for their first single, "Waves," and are looking forward to the release of an EP in the near future.
During a conversation with Gosh Pith, Detroit Music Magazine discusses the genesis of this compelling Detroit act and where they are headed next.
---
Did you have any previous projects before you started working together?
Freed: T Money Green came to my childhood home, my parents' house, and sat in my desk chair while playing bass into my computer.
Smith: Shouts, T Money Green. [Laughs]
Freed: But [Gosh Pith] has been one ongoing project since we met, really. Been making music, experimenting ever since. We've made rap music before.
So you've been drawn to multiple different genres before?
Smith: Yeah, I grew up on psychedelic rock records and vinyl. My pops had a pretty big collection of that — like Peter Green, Jimi Hendrix. And Freed was really into Dilla and Soulquarians.
Freed: Boom bap. So we sort of came to the table when we first met with pretty different influences. Pretty quickly we shared a lot of shit with each other, I'd say. Now that we hang out together all the time we listen to the same stuff, but we come from pretty different backgrounds, and it all sort of informs the music that we make.
Smith: And there are always different phases of your life when the type of music you're listening to totally impacts you, and we linked up in a pocket of one of those phases, experimenting with differently things musically, socially. Freed spent like six hours on the floor in this old wooden house we used to listen in, just playing the first SBTRKT album and feeling the vibrations for hours. [Laughs] The heavy listening phase.
Freed: Yeah, and I think everything we fuck with pretty heavily will make its way into the tunes that we make, in some capacity. It's a pretty unique mix of stuff, probably why our stuff has a nice unique vibe to it.
Yeah, that's definitely something I noticed about you guys, especially in regard to how you refer to your stuff as "cosmic trap." I thought, "Oh cool so it's like trap but… not." But then I read somewhere that it's something else, like you are trapped in the cosmic trap. It keeps me guessing, as a listener, and I get the sense that you don't aspire to be any specific genre.
Smith: I labeled it cosmic trap because it was influenced by my version of Detroit trap, which comes from expression and not wanting to go with the flow. So we make tracks filled with expression, and that's just the kind of music it is.
Is there something attractive about living in Detroit? Does it make it easier to achieve that vibe and expression you guys are going for?
Smith: Detroit, luckily, is dope as hell, but where else would we live? It's cheap, it's where all the dope shit is going down, and we're surrounded by great music. It does amplify it, but it's definitely not the reason we chose to live out here. [Laughs]
Freed: It's an amazing place to live. You catch such a specific vibe from being immersed in this place. It's really easy to be a band here, for a variety of reasons. It's cheap, I can play music as loud as I want at any time of day, and there's a lot of support for local bands. On top of all the good shit and the bad shit, it's easy to make your own fun here.
You guys only have one song (and its corresponding video) out right now. Sometimes artists intentionally remain mysterious to try and add hype or gravity to their music. Do you think only having one song adds any of that to Gosh Pith's music?
Smith: We don't really have a plan at all. We want to put our project out when we are the most satisfied with it.
Freed: We want to play live and get really good at that.
Do you guys have a favorite place to play around here?
Freed: The best place to play is where you have the best crowd who's in the best mood and who's the most fucked up. Or if the space is really inspiring.
Smith: Whoever has the best system, really. UFO Factory is fun. The Lager House is good obviously.
Where do you guys generally like to record?
Smith: Well, we just got this house; we didn't have space like this before. We used to just record in basements and bedrooms. [The songs on the new EP] got pieced together from various locations over various times.
Freed: The songs were written all over the place, recorded all over the place. Whenever it struck us and where we could find a place to do it.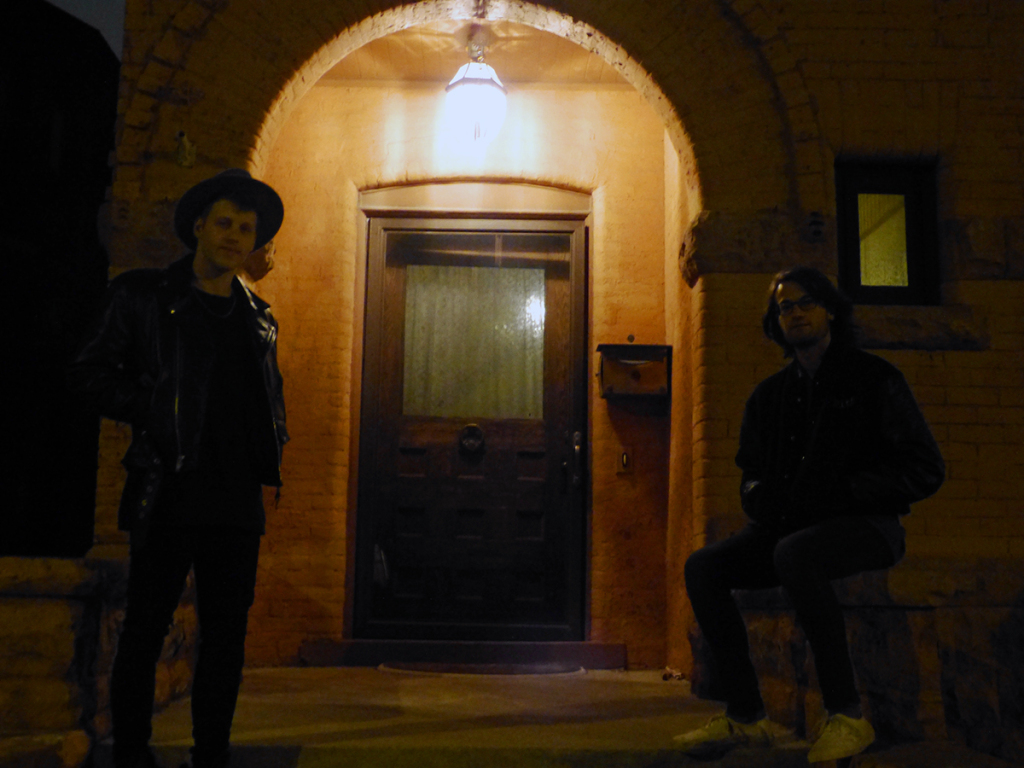 Josh [Smith], you do a lot of the singing on the record. Are there any particular singers you admire?
Smith: Peter Green, Barrington Levy, Yellowman, Jessy Lanza, Otis Redding. Our next single has got a lot of cool noises in it.
Freed: Yeah, our next single started out as a demo, and it basically became the song with some clever tricks to clean it up a little bit. It sounds totally unique and unlike anything else [I've heard]. A lot of it just sounds like pure emotion. We worked a little bit with Chris Koltay in Corktown, the guru of recording and mixing in Detroit. When we were working on finishing that song with him, he was pretty blown away by how weird and trippy some of those sounds and the way Josh processed them ended up sounding.
Any Halloween plans?
Smith: Yeah we're playing this party called HalloRatchet, on the east side.
Freed: It's in a warehouse on the east side, starts at midnight and goes until seven.
---
You can catch Gosh Pith at the Magic Stick on Thursday, October 30 at 8:00 p.m. Purchase tickets here.
Comments