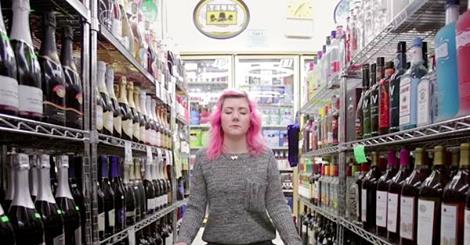 The Detroit-based electronic project Gosh Pith have been pretty mysterious up to this point, releasing just one single a couple months back accompanied by a small handful of local shows.
With the new video for their song "Waves," Gosh Pith reveal themselves a little more. The clip — directed by Jacob Hurwitz-Goodman — features an Elvis impersonator, an obsessed dirt eater, and a proud high school wrestling star. Altogether it creates a controlled madness that Josh Smith (one-half of the duo) calls the "cosmic trap."
Gosh Pith have upcoming shows on 9/27 at PJ's Lager House, 9/29 for WAYN Radio, 10/2 at New Dodge Lounge, 10/3 at Witch House in Grand Rapids, and 10/4 at UFO Factory.
Watch the video for "Waves" below:
Comments