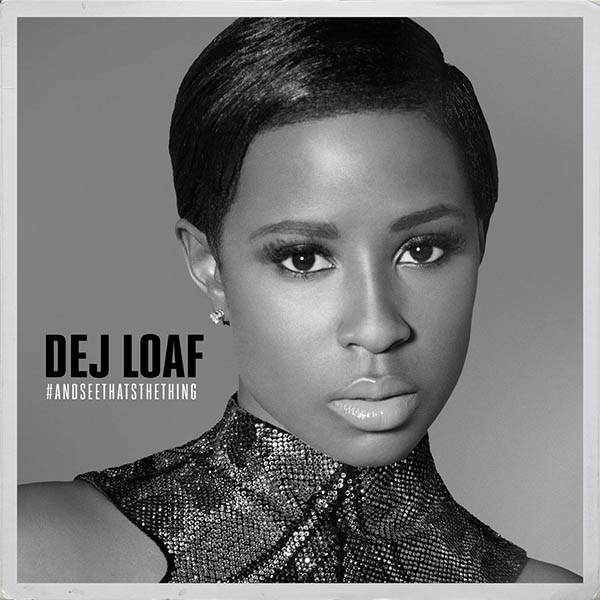 Dej Loaf's last mixtape, 2014's Sell Sole, represented a turning point for the Detroit emcee, after her breakthrough hit "Try Me" unexpectedly introduced her to a wider audience earlier that summer. "Try Me" may have put her in the spotlight, but Sell Sole showed off Dej's many talents, whether full-on rapping on "Bird Call" or charming us with half-sung numbers like "We Be On It." Dej's evolution may also have left behind casual listeners who were looking for a steady stream of bangers, but Dej never was about chasing after fair-weather fans.
Dej's kept it 100 from the jump, and her stony-eyed, po-faced flow are the ideal corrective to a turnt-up rap game; rather than throw down in any beef, she plays it cool and opts out entirely. That's not to say Sell Sole lacked diss tracks or swagger – there's foreboding threats of violence that feel too real – but rather that Dej's delivery bucks convention, something she intimated with "Try Me," and that came into focus when she was afforded a major label's bigger budget.
That trend continues on Dej Loaf's latest effort, the six-track EP #AndSeeThatsTheThing, her first album to be released on Columbia Records since signing with the imprint last October. She's no longer figuring out who she wants to be because she's embraced who she is; this sentiment is made quite clear early on in the EP with the track "Been on My Grind." Go Grizzly's gritty production is a perfect framework for Dej's deadpan stunting.
With her credentials established, it's time for the first of the collaborations, and "Back Up" features fellow Detroiter Big Sean lending support. #AndSeeThatsTheThing is Dej Loaf's show, however, so even a recognizable sample – cribbed from DJ Clent's classic ghettotech anthem "Back Up Off Me" and first released on Michigan label Juke Trax – or another rising star at the mic can't throw her off her game.
Where Sell Sole may have swung the pendulum a bit too far in the direction of torpor, #AndSeeThatsTheThing hits a relaxed groove and rides it all the way to the end. This gives Dej Loaf a chance to explore the continuum between straightforward rap tracks such as "Back Up" and songs that owe a debt to softer styles such as contemporary R&B or pop-soul. Chief among the latter is Future-featuring duet "Hey There," produced by iRocksays with J. Vaughn & the A-Team, which reveals a sweeter side to both artists and is a standout.
Ultimately, though, it comes down to that flow. Dej's voice is elastic and supple enough to carry a tune when the lights go dark, but it's also strong enough to carry the weight of a rap missive. It's deceptive to watch her work; words pile up unadorned and unbothered, yet the very fact of their existence does serious damage.
Dej's stone-cold demeanor may have been brought to life with her ice queen cover portrait on the album art, but this only tells us one side of the story. "You got to promise not to stress me/ Don't be blowing up my phone and don't be leaving voice messages," Dej Loaf retorts to Big Sean on their tête-à-tête, "Back Up," and that's how you know there's missing pieces to the puzzle, and that's when you realize the picture has words left to say, and that's what leaves us wanting more.
---
Stream #AndSeeThatsTheThing below:
Comments