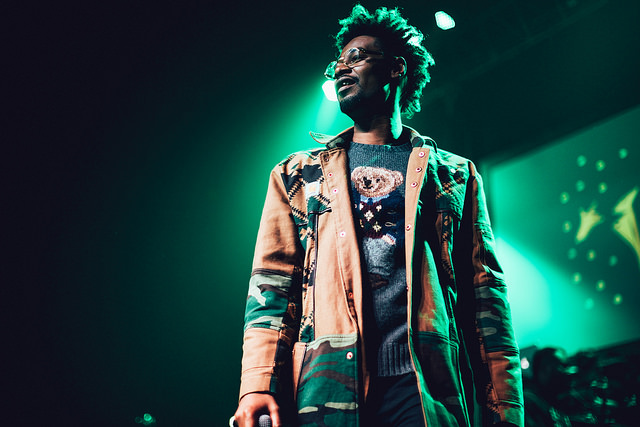 According to tweets from Danny Brown, Apple Music has shelved the previously announced wide release of the rapper's concert documentary Live at the Majestic. The film was slated for availability on the platform on November 7 but has yet to be released.
Last week, Apple Music premiered the trailer for the documentary, which originally premiered in May of 2016 with a screening at House of Vans in Brooklyn. The premiere was part of the lead-up to Brown's critically acclaimed Atrocity Exhibition, which was released in September of last year. Read some of Brown's tweets about the incident below:
Pretty much

— Danny Brown (@xdannyxbrownx) November 9, 2017
It's not coming out I'm sorry

— Danny Brown (@xdannyxbrownx) November 9, 2017
In brighter news, during a recent interview with Complex Brown spoke about his upcoming new music: "I can't really talk too much about it. I would just say it's being produced by one producer, who's legendary in hip-hop. And it's gonna be a big deal [laughter]."
On top of that, be sure to grab tickets to Danny Brown's Bruiser Thanksgiving IV on November 22 at Club Fantasy, featuring the likes of Venus X, Jlin, Container, Black Noi$e, John F.M., Detroit Lines, and none other than Lil B. For more information, visit the official Facebook event page and purchase tickets here.
Comments