One word comes to mind when looking back at Detroit's music projects of 2017: variety. Unlike other cities celebrated for their musical specialities, Detroit is home to countless genres, sounds, and communities — all distinct, yet part of the same ecosystem. This year, full-length albums, mixtapes, and EPs demonstrated the capacity to which artists are still innovating. While experimentation remains a specialty of the Motor City, so do collaboration, rule-bending, and ceiling-smashing. As Detroit continues to grapple with its own identity and experience change, we can only hope that music will continue to tell the city's unique story from all perspectives. —P.Y.
---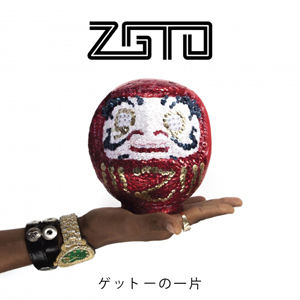 10
ZGTO
A Piece of the Geto
When two equally innovative artists team up as a duo, it's exciting; when an infamously talented producer and instrumentalist pairs up with one of the city's most eccentric hip-hop artists, it's ZGTO. Ghostly pioneer and producer Zachary Saginaw, better known as Shigeto, has been a powerhouse of local sounds since his 2010 debut album Full Circle, with roots in jazz, electronic music, and as a percussionist. His counterpart, ZelooperZ, who disrupted Detroit hip-hop with projects such as Bothic and HELP, is a visual artist and the prodigy of Bruiser Brigade leader Danny Brown. Together, these two push the boundaries of hip-hop and electronic music through a refreshing left-field lens. —P.Y.
---
9
Laurel Halo
Dust
Laurel Halo's early work brought the producer notoriety for drawing her voice to the fore, her lithe delivery all the more impressive for the hoops it jumped through atop a bed of endlessly shifting, frantically animated synths. But slowly her vocals dissipated into the ether, the electro-pop lost some of its sparkle, and by 2013's Chance of Rain Halo had gone purely instrumental, leading to cries that it had an "absence of authentic human presence." Dust is a necessary corrective to that misconception, but it's so much more than a counterargument. It's also an example of a musician taking what seem like familiar sonic ideas and reconstructing them into startlingly original shapes. The drum machines shake and rattle like a washer that's on the fritz, congas spread out over tracks with an unusual grace, and the spirit of Arthur Russell hangs over tracks like "Sun to Solar." In its refusal to settle, Dust is nothing like its namesake, but in the way it works itself into the most arcane corners of the musical universe, the LP earns its title. Then again, you could also call it one giant leap for humankind. —Khalid
---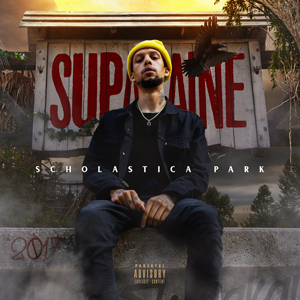 8
Supakaine
Scholastica Park
Scholastica Park is one of the most playable and modestly significant rap projects to come out of Detroit this year. The touches of wisdom are selectively veiled by beats and bravado, leaving the insights apparent yet strikingly unassuming. With its aux-cord readiness, on first listen heads may nod too hard to pay close attention, but through repeated plays the acuity proves undeniable. —Broccoli
---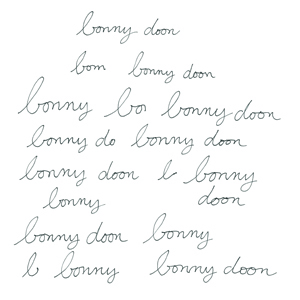 7
Bonny Doon
Bonny Doon
The lackadaisical mood of "slacker rock" has gained new life over the last couple of years. Artists like Homeshake and the increasingly popular Mac DeMarco are flanked by troves of twentysomethings clad in dad hats and vintage Levi's. When the opening chords of Bonny Doon hit, this lethargic tone is front and center, but perhaps a bit more country or punk. As the record plays on, it reveals itself as more substantial, chewier, and heartfelt than most. It's not something to play softly in the background while making breakfast (though that would be delightful), but rather a bold statement of friendship and time that pays dividends to those who listen closely. The guitars weave together like two hands clasped, the lyrics are warm and giving, and you'll want to call all your friends immediately after "What Time Is It in Portland?" ends. This LP is a strong mission statement from Bonny Doon, and hopefully it's a sign of things to come. —Joe
---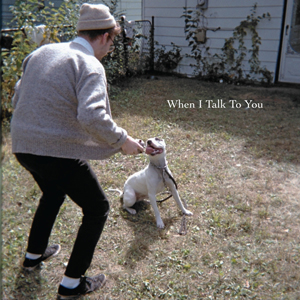 6
Deadbeat Beat
When I Talk to You
A reincarnation of a cassette-only 2011 release, When I Talk to You is a quick-moving project. Subtle punk sentiments are combined with '70s California pop sounds and reflective melodies to create a story of change — the story of a wilting relationship. The trio consists of Alex Glendening, Zak Frieling, and Maria Nuccilli, who masterfully tackle themes of loss, queer identity, the perils of social living, and more through catchy snippets and quintessentially lo-fi vocals. —P.Y.
---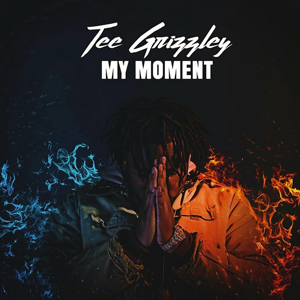 5
Tee Grizzley
My Moment
2017 was undeniably Tee Grizzley's moment. One of the most interesting new names in national hip-hop, let alone Detroit, Grizzley made a splash right from his "First Day Out." Since then, his eagerly awaited debut My Moment has already become Detroit hip-hop canon. Grizzley knows that he is poised to do great things. The energy in his voice is infectious. Although he may follow in the footsteps of artists such as Blade Icewood and Dej Loaf, his style is no less authentic. And despite his rise to stardom, he remains loyal to his homies and hometown. Next year, they're gonna need more than 10 for this feature. —Inchaus
---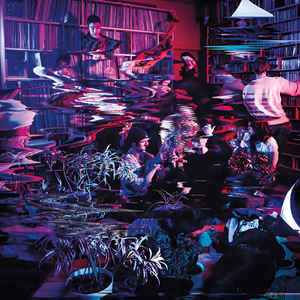 4
Shigeto
The New Monday
If you've spent any time in Detroit's electronic music scene, you're well aware that Shigeto is a regular fixture. He performs so often that it's surprising he's found the time to create such a complete production on his latest album, The New Monday. Track by track, he takes us on a tour of great Detroit venues. One minute you could be in Southwest at El Club after enjoying a meal at Flowers of Vietnam. Moments later, you feel the ambience of Corktown, reminiscing while sipping sake at Motor City Wine. With each listen, you'll find yourself discovering a new layer or a new favorite track. The album is a testament to Detroit's rich musical heritage and blends techno, jazz, soul, and hip-hop into a sui generis opus. The New Monday helps us appreciate the classics while reaffirming hope for the future of Detroit music. —Inchaus
---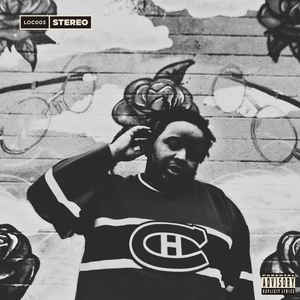 3
Nolan the Ninja
YEN
YEN is perhaps Nolan the Ninja's most sincere and cohesive project to date. Showcasing both his lyrical command and beat-making prowess, the tracks present a stylistic range — from the dense, charged delivery of "Calisthenics" [ft. Royce 5'9″] to the more somber, calculated aesthetic of "Schoolcraft." The result is a well-rounded sound that it as once deliberate and natural, a commitment to Detroit rap's history as well as an embrace of the modern landscape. —Broccoli
---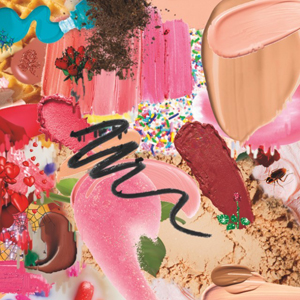 2
Stef Chura
Messes
To Stef Chura, it seems music is meant to be one big, beautiful mess. The aptly titled Messes offers up punchy singles, with "Slow Motion" and "Spotted Gold" showcasing Chura's commanding voice and love of '90s indie fuzz. But the album really shines during the chaotic guitar clashes and dirge-like drum lines that push Messes into a class all its own. No other release out of Detroit this year wore as much tender and raw emotion on its sleeve. Chura takes her listeners on on a personal, slow-burning journey, navigating twists and turns with eagerness and purpose. She's riding a strong wave into the new year (having recently signed to Saddle Creek for an LP reissue), so be on the lookout for even bigger and better things. —Joe
---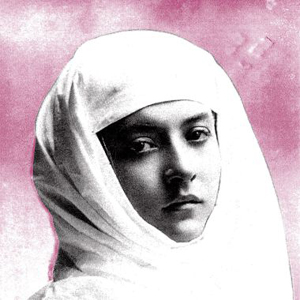 1
Protomartyr
Relatives in Descent
During the final month of 2017, photos and videos of the largest wildfire in California's history circulated throughout the internet with alarming speed. We sat agape at these depictions of the Thomas Fire engulfing Ventura and Santa Barbara Counties and shared the horrific images from the safe remove of social media. This devastating inferno seemed to be the perfect metaphor for an awful year, and it wasn't just going viral — it was en fuego. But for Detroit's Protomartyr, the fires of Armageddon have long been smoldering. Over the course of four albums, the post-punk outfit have fixed their eyes on the growing number of inequities all around us with an increasing sense of despair. On their latest LP, the hair-raising Relatives in Descent, lead singer Joe Casey's everyman demeanor careens from world-weary spoken word to hot-under-the-collar screams and shouts. His bandmates are every bit his equal, and for as rich with allusions a Protomartyr album can be, Relatives in Descent may be the first to match its lyrical density in the complexity of arrangements. Unlike the quick hits the all-consuming SoCal conflagration was racking up online, Relatives in Descent takes several spins to really digest. But once you've listened to Protomartyr, it's impossible to ignore these modern-day soothsayers. —Khalid
Comments