In 2014, Detroit was host to an array of spectacular concerts and events. From the Masonic Temple and Hart Plaza to PJ's Lager House and the Fox Theatre, local, national, and international acts graced our ears with great performances. Surely our city is a haven for those who worship live music.
Whether you consider it Detroit Rock City, the birthplace of techno, or a hotbed for inspiring hip-hop, local venues thrived this year. Although nearly impossible to narrow down, here are some of our favorite events from 2014. —Inchaus
---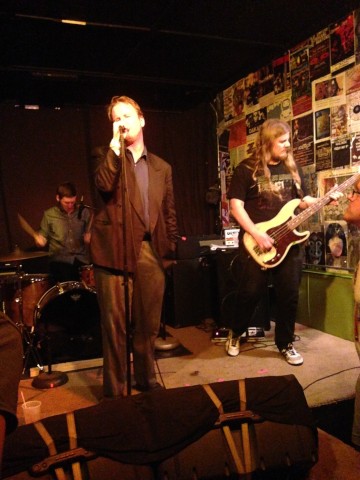 Protomartyr (with Tyvek and Parquet Courts)
PJ's Lager House
June 7, 2014
My friend and I were drawn there, ostensibly, because of the Brooklyn-by-way-of-Texas band Parquet Courts, whose revivalist brand of indie rock found the perfect visual corollary in the teeming agglomeration of concert posters affixed to the wall of PJ's Lager House as well as the newly opened, well-curated record store in the Corktown bar's basement. However, I remember the night most for the double-header opening slot of Detroit acts: garage-punk stompers Tyvek and post-punk shredders Protomartyr.
Members of the latter group were milling about the diffuse crowd prior to their set, but had one never seen any press photos of the band, it would be easy to mistake any of them as simply attendees. In fact, when they started to take the stage — piecemeal — it still seemed they were part of the road crew just setting up for the actual artists. All doubts about true identities were cast asunder as soon as drummer Alex Leonard hammered at his kit, producing a militant attack out of character with his unassuming nerd-chic look. Protomartyr looked like a group assembled from different subcultural tribes: bassist Scott Davidson had the mien of a metalhead, while guitarist Greg Ahee's garb resembled that of a frat boy going through his hippie phase.
And then there was Joe Casey. The band's frontman — clad in a nondescript polo tucked into ill-fitting Dockers, with a secondhand double-breasted sports coat completing the ensemble — could have well been a doppelganger to The National's Matt Berninger in some other dystopian universe. With his "Drunk Uncle" mannerisms, Casey's performance might have seemed an affectation, were it not for the compelling delivery of his vocals (despite keeping a hand in his pocket most of the time). This was a guy less over-the-top and more just over it. But one thing he and his bandmates were definitely not "over" was the blistering set, which drew heavily from their breakthrough sophomore album Under Color of Official Right. Song after bar(n)-burning song, Protomartyr proved they had earned all the acclaim sent their way in a show that I still can't get over. —Khalid
---
Detroit Symphony Orchestra with John Williams and Steven Spielberg
Orchestra Hall
June 14, 2014
No moment in Detroit music from 2014 seemed more fitting to me than seeing John Williams perform with Steven Spielberg at the Detroit Symphony Orchestra. The day I was asked to travel down to Orchestra Hall to photograph a rehearsal, I was a little skeptical as to how much I would particularly enjoy these classical musicians when my appetite for alternative and electronic music was just being whetted by Movement and other awesome shows in the area. After taking photographs at the rehearsal I came to realize just who John Williams was. Almost every movie I treasured as a child was made special by one man — a man who has won more Grammys than anyone ever, second only to Walt Disney.
With a newfound love for and knowledge of John Williams' music, I was extremely grateful to have the opportunity to attend his performance at the charity gala for which he had been rehearsing. He played his music live to accompany clips from the Steven Spielberg films they were originally composed for. After the concert was over, and I had had time to reflect upon my privilege to attend it, I felt incredibly humbled to have been in the presence of such great talent. Although I have since been to many incredible musical events, none have come remotely close to delivering the same feeling that John Williams did. The memory of that night is one that I will surely take into 2015, and doubt I will ever forget. —Nicky Kassab
---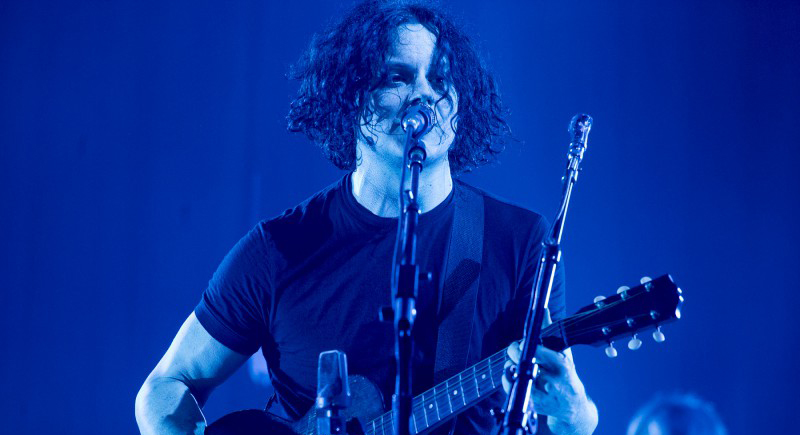 Jack White
The Masonic Temple
July 30, 2014
After reports surfaced that Jack White had been less than awakened during his performance at the Fox Theatre on July 28, he put all chatter to rest with a scorching three-hour, 38-song set at the Masonic only two nights later.
Sixteen of those songs were White Stripes originals. If that weren't enough, the rocker also shared two renditions from the Dead Weather, a Beck cover, and a version of Led Zeppelin's "Lemon Song."
People weren't leaving. Not to get another beer or have a smoke — not even take a piss, it seemed. Every time White addressed the crowd, they were silent. We wanted to hear his explanations and his one-liners. Blame it on the mystical Willy Wonka-like aura that White has nurtured over the years, but the interest seemed more genuine than that. We really felt his attention on us as listeners, just as he felt the attention on him as the performer. It was very symbiotic.
White's relentless delivery was borderline paralyzing, as we watched a blurry light-blue suit flail across the Masonic stage, playing what seemed like back-to-back-to-back encores until making a final exit. It was a concert for rock fans. It was a show for those who prayed for a White Stripes reunion. It was an evening for friends, for couples, for fathers and sons to enjoy together. But most of all, it was a live performance catered to Detroit: The venue. The music selections. The intensity.
The whole production seemed to say, "It's good to be home." —P.Y
---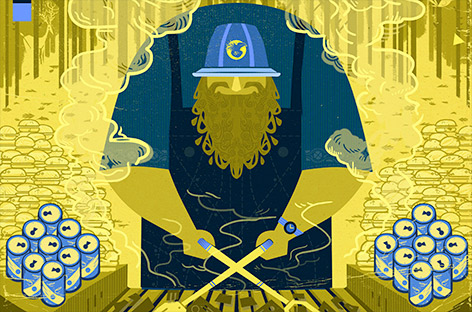 Dirtybird BBQ Tour (Claude VonStroke, Justin Martin, J. Phlip, Christian Martin)
Masonic Temple Lot
August 31, 2014
The Dirtybird BBQ was my favorite show in Detroit of 2014. I had not seen such a great lineup since Movement back in May. Held in the modest parking lot of The Masonic Temple, this was truly the most memorable summer-end party. Claude Vonstroke and friends cooked up hot dogs and burgers for hours as fans poured in throughout the afternoon. The weather was perfect, and practically Dirtybird's entire roster played for the frenzied crowd. The beats lasted all day, as Christian Martin and J. Phlip threw down during the day, and Justin Martin and Vonstroke closed out the night. Hopefully, this was just the first of many Dirtybird BBQs to come. —Inchaus
---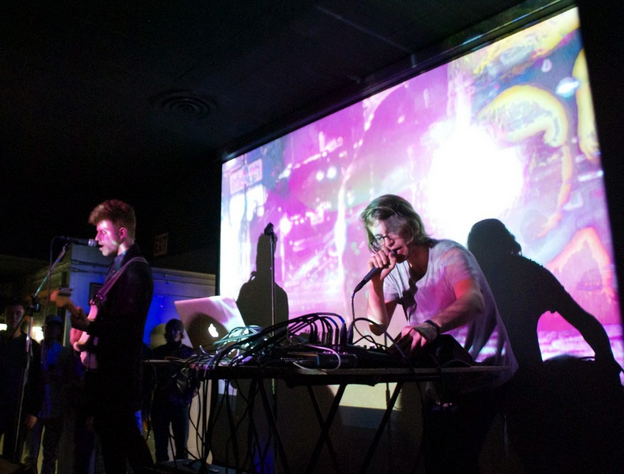 Gosh Pith (with Little Animal)
UFO Factory
August 31, 2014
I had no expectations as to how the night would go, as my only goal was to find a place that my 18-year-old sister could get into. We decided to try the newly re-opened UFO Factory. As we settled in, Little Animal began playing. Rachelle Baker immediately stole my heart and soul in its entirety. Her entrancing voice flowed smoothly over the transient electronic sounds, gravitating my physical presence to the stage as my mental presence ascended to another dimension. Little Animal provided the full package — a unique collaboration that mixed the right style and an engaging performance.
Who could follow such a stellar act? An act equally as stellar and just compatible enough to follow the night's theme of spacial transcendence, all while bringing something new and interesting to the stage to keep the audience engaged. Gosh Pith took their performance to the next level, incorporating bright, engaging visuals that matched the music and brought a lightness to the deep messages they communicate. The duo brought smooth, edgy rock together with electronic, psychedelic sounds to provide me with the musical trip of 2014. —Nicole Rachel
---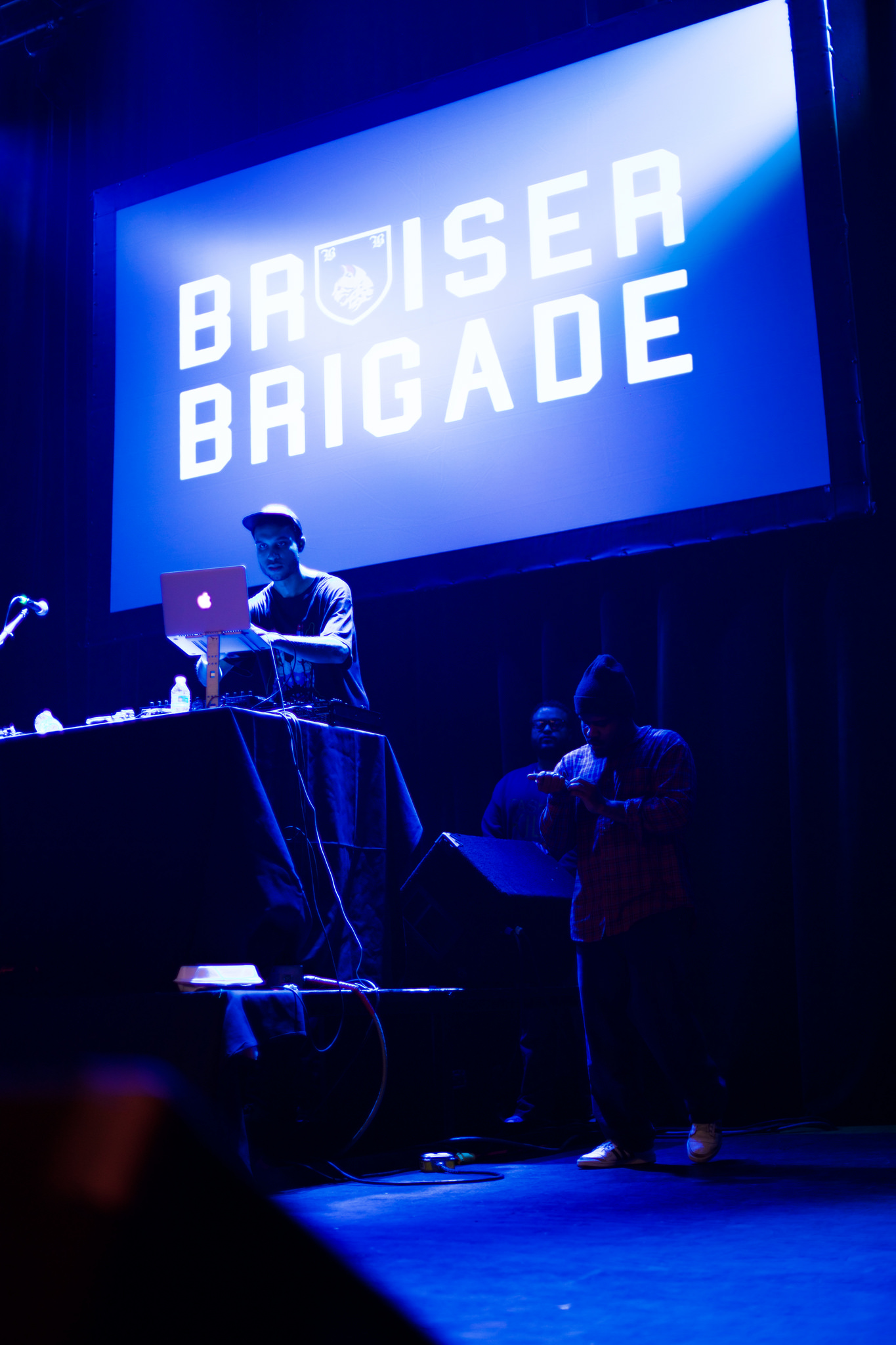 Detroit Che, Bruiser Brigade, and Danny Brown (with Run the Jewels)
Saint Andrew's Hall
October 4, 2014
Upon hearing that Ratking's tour bus broke down en route to open for Run the Jewels, I entered Saint Andrews Hall feeling like I was only getting half the show I paid for. My feelings of apathy quickly evaporated when I saw Detroit Che's spiky, multi-colored head of hair bob onto the stage. I wasn't just excited to see the Queen Che live, I was excited for everyone else around me. Most attendees were expecting to hear Ratking and RTJ songs they had already been bumping for months, as both groups released phenomenal albums this year. Instead they got a taste of the best rising hip-hop artists in the Detroit scene.
What's more is Che was followed up by equally irresistible sets from Dopehead and ZelooperZ. Each artist brought his or her own signature swagger to the stage and absolutely slayed it. The banter was hilarious, free CDs were thrown, and when ZelooperZ made his way into the crowd I thought the entire venue was going to cave in on itself. To top it all off, Danny Brown made a surprise appearance alongside his fellow Bruisers and announced the main act in true ringmaster fashion. All of this, and then Killer Mike and El-P took the stage. I'm surprised my head is still intact. —Joe
---
Our end-of-year coverage continues this week with Detroit's 10 Best Videos, Tracks, and Albums of 2014.
Comments