Our city has always been an unyielding spring of exciting new hip-hop and this year was no different. Passalacqua and Tunde Olanrian kept things fresh and unpredictable, stretching the genre so far until it was almost unrecognizable. Danny Brown was the highlight on an album by one of the most explosive young producers in the world, and of course DeJ Loaf made us believe in success without compromise.
Still, 2014 wasn't just about beat pads and synthesizers; guitars screamed as loudly as they ever have. From the undying heat of Protomartyr's amps to Rebel Kind's starkly honest lyricism, Detroit is home to some truly awe-inspiring songwriters. And of course the year would not be complete without an annual reminder from Jack White that, yes, he's still got it.
These are the 10 tracks that made us say "YES!" We'd love it if you gave them a listen. —Joe
---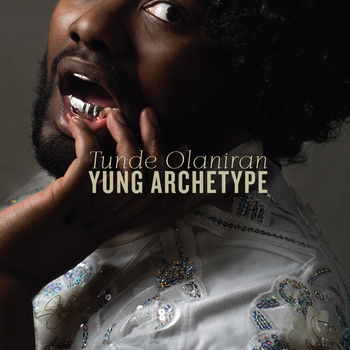 10
Tunde Olaniran
"The Highway"
2014 was the year of Tunde. His style, artistic direction, and work ethic were all factors that contributed to his rise in popularity, but it was ultimately his sound that captures attention most. Olaniran's track "The Highway" from his Yung Archetype release comprises a fluttering of hi-hat, whistling, and vocal stylings, which balance the entertainer's commanding presence. Olaniran's versatility is clearly outlined as he bobs between sing-song and softened raps. If you haven't met Tunde yet, start here. —P.Y
---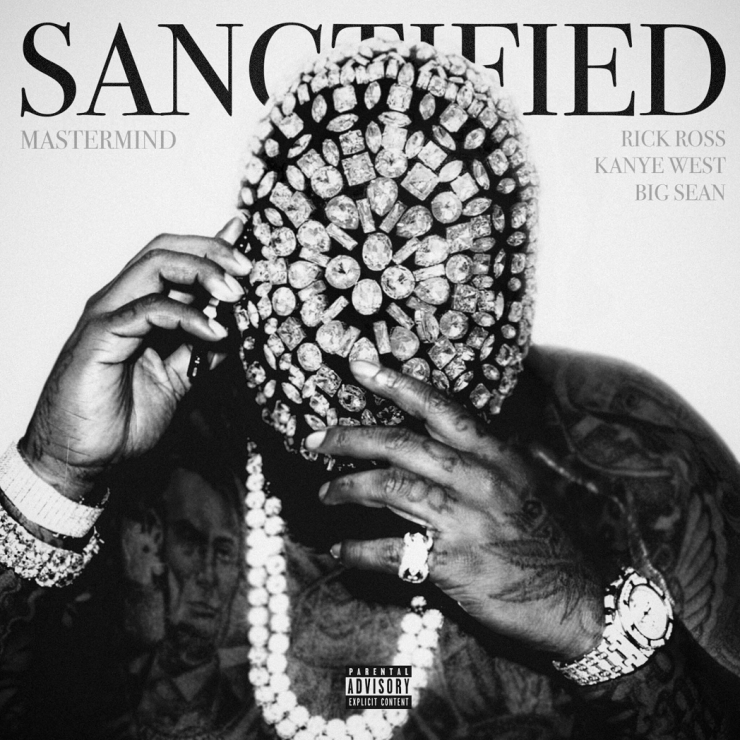 9
Rick Ross [ft. Big Sean and Kanye West]
"Sanctified"
The best song on Rick Ross' Mastermind is a masterpiece on an otherwise mediocre album. Credit that to his two featured guests: rap's reigning king of unfiltered controversy and unbridled creativity, Kanye West, and the Finally Famous Big Sean. Detroit is well-represented on this track, even if Big Sean is up against two titans of hip-hop. Over DJ Mustard's trappy beats, the young rapper gets to spit the hook, and he sure does shine. He may have turned into a savage from the relentless pursuit of that paper, but if Big Sean's guilty of anything, it's for stealing the spotlight on one of the year's biggest bangers. —Khalid
---
"Waves," the first single from electro-pop duo Gosh Pith, embodies its title through its mesmerizing production, which marries a seasick Usher sample, undulating bass, and billowing synths with floating vocals from by Josh Smith. It feels worlds away from the concrete jungle of Detroit, but it also seems fresh; it sounds current. Perhaps that au courant sensation was something the duo carried with them from a trip to (and "trip" within) Paris, where inspiration hit Smith and bandmate Josh Freed. But even if there were no transcontinental story to elucidate the psychedelic musings contained here, the track still transports you. If "Waves" is only a taste of what we can expect from Gosh Pith, who's to say where they'll take us when their career begins to crest? —Khalid
---
The album CHURCH is fantastic as a whole, but the song "Credit Card" really sticks out. In partnership with SYBLYNG/Flint Eastwood member Jax Anderson's catchy hook, Passalacqua's playful rhymes outline aspects of consumerism, fiscal responsibility (or the lack thereof), and "whatever tickles your toes crooked." The hard downbeat rhythm throughout the song basically forces you to bob your head, if not full-on dance. Anderson wrote the credit-themed anthem after being inspired by a past coworker, when she and her brother Seth (the other half of SYBLYNG) were living in California. Following the weekend's adventures, this particular coworker would regularly exclaim to Anderson, "I went hard with my credit card." The resulting track is a great accompaniment to any dancefloor… and perfect for shopping (or not).  —Billy Shears
---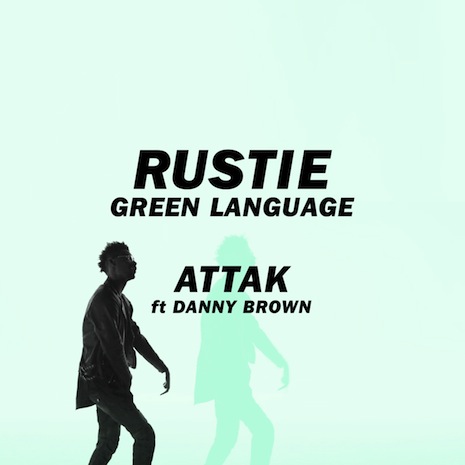 6
Rustie [ft. Danny Brown]
"Attak"
Scottish electronic producer Rustie teamed up with local favorite Danny Brown to produce "Attak." This fusion of Rustie's future bass and Danny Brown's aggressive rapping results in a genre-bending banger. The screeching synth lines compliment Brown's scathing bars so well it's hard to tell if this track feels more at home in the club or the trap house. Leave it to a Danny Brown collab to definitively blur the line between hip-hop heater and electro anthem. —Inchaus
---
Rebel Kind wrestles surf-rock to ground and holds in a headlock to show it who's really the boss. The band's melodies hark back to the jangle-pop of the '60s that has seen a revival in recent years. Their beachy tones definitely give off a carefree vibe, but if you listen closely to what singer Autumn Wetli is crooning, it seems there's trouble in paradise. "Today" happened to go pretty poorly, but damn it if Rebel Kind doesn't sound gorgeous singing about it. —Joe
---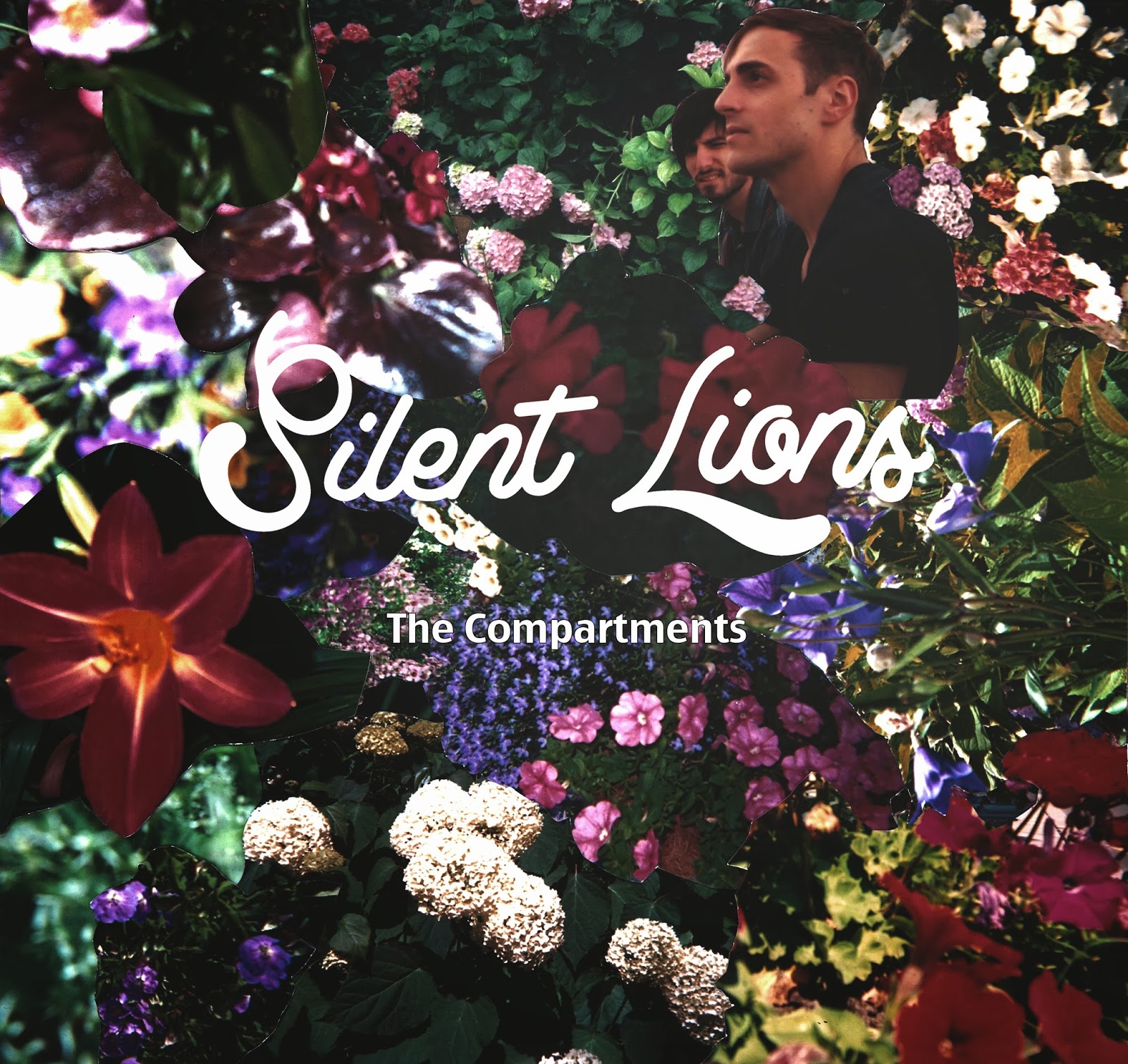 4
Silent Lions
"Runnin' Me Down"
The Detroit/Toledo duo formerly known as Silent Lions ended 2014 with a bittersweet announcement, stating that the group will retire their stage name (due to legal circumstances) and take a permanent hiatus. Regardless, Silent Lions had one of the best records of the year — a lo-fi, hard rocking anthem of bottomed-out bass and synthesizers titled "Runnin' Me Down." Dean Tartaglia (octave bass, vocals, and effects) takes center stage with mesmerizing vocal prowess, supported by Matt Klein's droning snare and crashing cymbals, creating a heavy soul anthem seamlessly constructed from dark melodies and infinite coolness. The piano-laden bridge around the three-minute mark seals the deal. Though Silent Lions have begun dismantling their sonic union, you can still grab their last white-label pressing of The Compartments on vinyl here. It may be your last chance, ever. —P.Y
---
"Yo trabajo duro, como en madero y yeso." Funky beats coupled with melodic electric guitar riffs and a side of Spanish in "Lazaretto" all add up to offer a fresh style from Jack White as well as an impressionable way to open his new, time-record setting album. The song kicks off with some solo bass before jolting you with trippy guitar slidework. At first listen, you may not even be able to discern this is the work of Jack White — that is, until the fiddle and rock god solos come in. White has managed to creatively combine his style with funk and folk into one piece, and the fusion extends past the music to the meaning behind it; it's the ultimate combo of a 19-year-old Jack and present-day White. —Nicole Rachel
---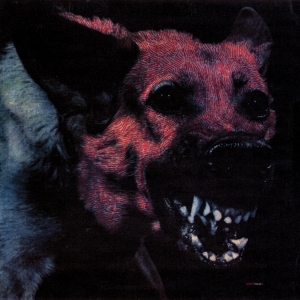 2
Protomartyr
"Come & See" / "Maidenhead"
Protomartyr exist in the walls and floorboards of the shadiest of shady dive bars. Their sound is sometimes abrasive, often sloppy, and always captivating. "Maidenhead" opens their phenomenal album Under Color of Official Right and builds into a dizzying tornado of guitars and crash cymbals. You can barely make out what singer Joe Casey is belting over the noise; it almost sounds like he's drowning. "Come & See" seems to be when the band most directly muses on living in Detroit and drawing inspiration from it. Casey sings of "the open ending" and "the good in everything" while also referring to the city as "this hole." Outsiders seem to think Detroit is on the verge of rapid change, but the band sees it as more complicated than that. It took a lot for the city to sink as low as it did, and it's going to be a slow recovery. You need to experience Detroit firsthand to differentiate between fact and fable. —Joe
---
It seemed to come from nowhere, until it was everywhere. "Try Me," the surprise summer smash hit from 23-year-old Detroit emcee DeJ Loaf, has an appeal that just could not be denied. Its title is a taunt and a warning shot, but it's also an invitation, and anyone who's tried these sonic wares can attest to their power. The song is both left-of-center but ready for radio, and when its meteoric rise to the top of the charts caught the attention of A&R reps nationwide, our little rapper who could became a major player on a major label. "Try Me" sparkles from the jump, coasting on a misty-eyed beat provided by Ypsilanti-based producer DDS. It scintillates with the futuristic vibes of the Belleville Three but has a percussive bounce that recalls the ghettotech of the city's clubs. Connecting these strands is DeJ Loaf's dead-eyed flow, which lilts and teases while promising hell for the rapper's foes. That's the key to "Try Me's" unlikely appeal: DeJ couches menace in magnetism and violence in vulnerability to the point where even her haters become supporters. DeJ Loaf's story — on "Try Me" and beyond — mirrors that of her hometown: grit coexists with greatness, and even the most blighted streets can intersect avenues of promise. —Khalid
---
Our end-of-year coverage concludes tomorrow with Detroit's 10 Best Albums of 2014.
Comments