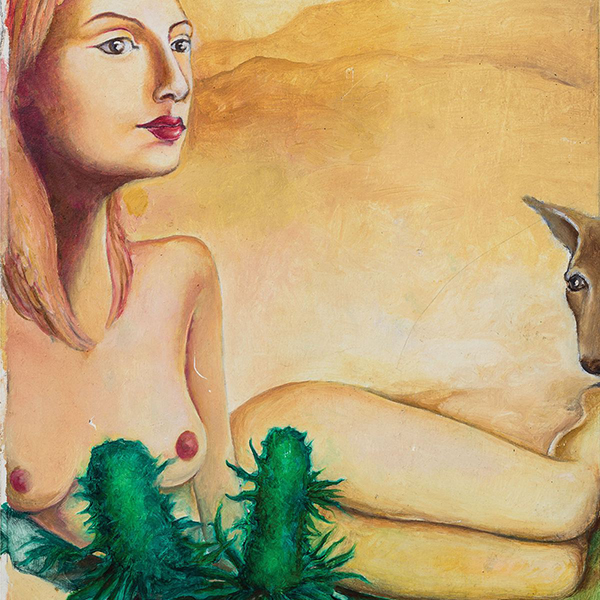 "Cynthia Vortex aka Trip Memory Illness," the final track on Wolf Eyes' latest album, I Am a Problem: Mind in Pieces, is an eight-minute-long lysergic slide deep into a troubled psyche, punctuated with incomprehensible, garbled moans, droning subsonic bass frequencies, lurching guitar riffs, electronic slicing and dicing, and a forlorn flute solo. It's a slow-burning, stomach-churning descent into the very bowels of Nate Young, John Olson, and James Baljo's sinister visions and sonic depravity.
The trio recorded I Am a Problem: Mind in Pieces prior to signing with Jack White's Third Man imprint. Lest anyone forget in their rush to charge the band as "sellouts," they'd done it before a decade earlier with Sub Pop. But like that similar "major label" move back then, this change is only surface-level; musically, they've stayed the course — the barest of atonal melodies, harsh noise, tempest in a teapot tempos. But over time, they have left behind some of the original hallmarks of their sound, and I Am a Problem is the end result.
It's a short ride — six tracks coming in at around 37 minutes — but it's a bloodcurdling one, full of terrors. There's no traditional harmonic structures or rhythmic patterns, and it uses both sampling and sound effects with live instrumentation: guitar, saxophone, clarinet, electric piano, flute, and drums. This may be the group's most comprehensive statement to date of what they've termed "trip metal," as they've moved away from noise. It's hard to imagine the Wolf Eyes of 10 years ago making this kind of album.
Long-time fans of the Detroit trio, however, will likely see I Am a Problem both as a welcome surprise and a logical conclusion of their career thus far. Ponderous beats slip into hardcore breakdowns, as on "Enemy Ladder," which skates the line between punk and post-rock, exploding late in the game like too many fireworks. Yet everything feels like a natural extension of Wolf Eyes' core sound, as well as the side projects its individual members have been exploring in recent years. From the subliminal horrors of Nate Young's Regression to the eerie tension of John Olson and Young's Stare Case, it's all on this record. For years, the group may have been associated with noise, but each new release has brought us closer to the true organizing principles behind their work: a Stygian mysticism brought out through almost Sisyphean repetition.
Wolf Eyes have talked about jazz as an inspiration, and you can hear that influence in the electronic drift and skronk of I Am a Problem. Although all Wolf Eyes records are meant to be heard loud, this one really benefits from cranking up the volume, as its tiniest details are its best moments. Despite being their most tuneful, and dare I say it, approachable album, it's not as if Wolf Eyes have lost their ability to shock: listen closely and Young's putrid groans will haunt your dreams for days, or Olson's fetid brass motifs might leave you reeling, even.
As I Am a Problem draws to a close, the music starts to lose its center. The mind is in pieces, as if deranged, in a dream, or on drugs; every single note seems to liquefy, and none of the beats stays in place. By destroying the feeling of continuity leading up to the album's final moments, Wolf Eyes have tackled a feat they'd yet to attempt in their 18-year history: causing chaos without having to use noise. It's proof that silence can be as deafening as a roar.
---
Stream I Am a Problem: Mind in Pieces below:
Comments