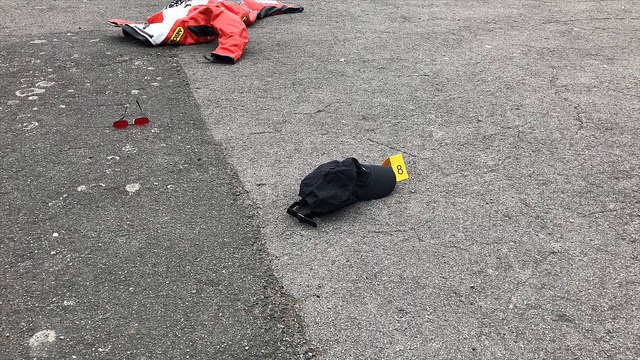 Detroit and electronic music may be seen as synonymous, but despite the nearly ubiquitous presence of techno's mechanical pulse in commercial pop and the increasing number of collaborations between hip-hop artists and forward-thinking beatmakers, it can often appear as if local promoters try to reluctant to book acts who've taken our city's legacy and pushed it in new directions.
Wall 2 Wall, a new series at El Club hopes to prove that you can honor the Motor City's rich electronic roots while also moving into uncharted territory. Their inaugural show, which takes place on August 25, features genre-defying UK-based producer Actress (aka Darren Cunningham) and Bolivian-American sound collage artist Elysia Crampton. The new series is the brainchild of local DJs John F.M. and 2Lanes, and the two aspire to bring events to the city that reflect modern values in politics, race, and culture. Wall 2 Wall's mission is to curate lineups that reflect the diversity currently underrepresented in the electronic music scene.
In the past, John F.M. and 2Lanes have performed as Car Radio. Since then, both artists have seen success on a local level and abroad. John F.M. has released two records on hometown hero's Omar-S imprint FXHE, as well as a forthcoming release on London's Trilogy Tapes. On August 4, 2Lanes released a two-track EP on BandCamp, with all proceeds donated to the Transgender Law Center.
Tickets for Actress and Elysia Crampton range from $15 to $20 and can be purchased here. Doors open at 9 p.m.
For more information, visit the event's official Facebook page.
Photo from Actress' video for "Falling Rizlas" provided courtesy of artist.
Comments