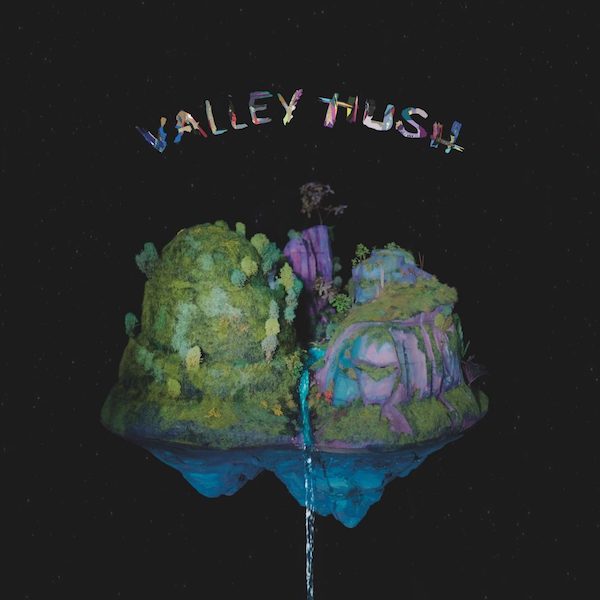 Valley Hush recently put out their highly anticipated debut LP. It's surprising that this is the indie-pop duo's first full-length, as they have been active performers since 2014. The self-titled release — most of which was recorded at Assemble Sound — includes the previously teased singles "Iris," "Iced Cream," "Sedimentary," and "Concepts," but the tracks seem somehow more vivacious within an album format.
It's hard to describe the strange warmth in Lianna Vanicelli's voice. It's somewhat jarring, as the arrangements are so contemporary, if not futuristic. Still, her vocals would sound perfect over a dance music anthem. Instead of writing radio-primed pop ballads, multi-instrumentalist Alex Kaye weaves a deeply layered soundscape. After hearing the album, it's not hard to imagine why it took so long for Valley Hush to fine-tune their meticulous compositions.
For those who have seen the group live, Valley Hush will sound familiar at first, but upon further listening, the songs seem to take on entirely new meanings. The album clocks in at around 40 minutes, but it feels much longer because of the diverse instrumentation. Starting with the raucous "Concepts," the duo keep it uptempo until the interlude. They then take a more introspective turn before finishing with crowd-pleasers like "Iris" and "Sedimentary."
But Valley Hush is more than just a compilation of singles; rather, it's an album meant to be enjoyed all the way through. The intros, interludes, and outros are impactful yet unobtrusive. The production is also terrific, with each track inviting you on a sonic journey. On the heels of a national tour, performing at Mo Pop, preparing for SXSW 2017, and now this record, the future for Valley Hush looks bright.
Listen to Valley Hush below:
Comments