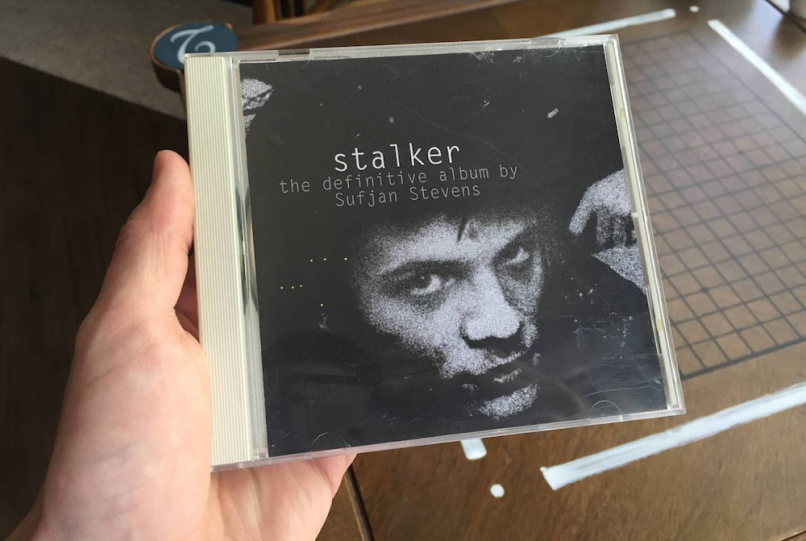 Garbage-picking gets a bad rap for being "trashy" (both literally and figuratively), but "one man's trash is another man's treasure," as they say. This adage couldn't be more accurate for one Reddit user who stumbled upon an unreleased album from Sufjan Stevens entitled Stalker after dumpster-diving next to the Detroit-born/Brooklyn-based singer-songwriter's studio.
"I used to work next door to Sufjan's studio in Brooklyn," writes the poster. "One day, while he was renovating the place, he threw a bunch of stuff into the building's dumpster. I salvaged this…as far as I know, I don't think it's ever been released."
Rudimentary liner notes for the album indicate it was to be released via the artist's own label, Asthmatic Kitty, in 1998, preceding his official 2000 debut, A Sun Came. John, an Asthmatic Kitty rep, chimed in on Reddit to address the discovery: "As someone who's been privy over the years to unreleased music from several artists, I'd say you have received a special gift. You're hearing something only a few have ever heard. It's a rare honor."
Unfortunately, it doesn't look like the world's collective ears will be blessed with the tunes "I Know Where Your Kids Go to School" or "Keep All the Mace Inside," as John continues. "I would rather you not share someone's music without their permission; Sufjan or anyone else's. If it was in the trash, there was a reason (most likely the expectation that it'd sit in a huge landfill outside of NYC)."
In a world where lawsuits and cease-and-desists reign supreme, Asthmatic Kitty has taken the high road, opting not to threaten litigation. Instead, John says, "I'm asking you, as someone who's also had the special privilege of hearing unreleased music, to politely ask that you keep it to yourself." That's all well and good, but it seems like a true tragedy that only one lucky person will get the opportunity to listen to "U Kan Wrun But U Kan't Hyde." The rest of us will just have to resort to Sufjan's dozen or so genre-spanning albums and EPs, while simply imagining what exactly a musical ode to stalking sounds like.
Comments