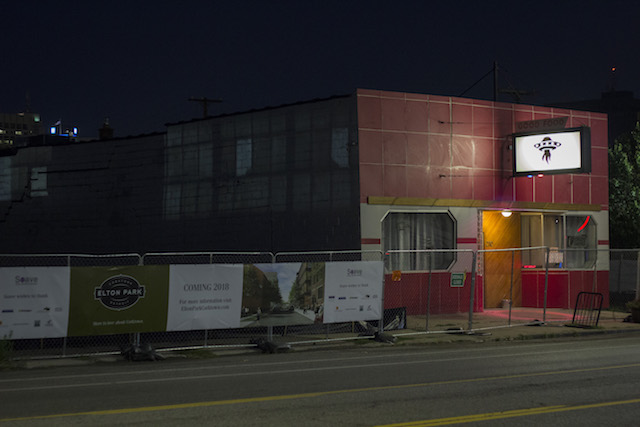 Corktown's UFO Factory shut its doors until further notice today, after a construction crew working on the neighboring $45 million Elton Park retail and housing development accidentally damaged part of the building. The small venue and bar, located at 2110 Trumbull Ave., could be shut down for months and faces the possibility of the city condemning the building.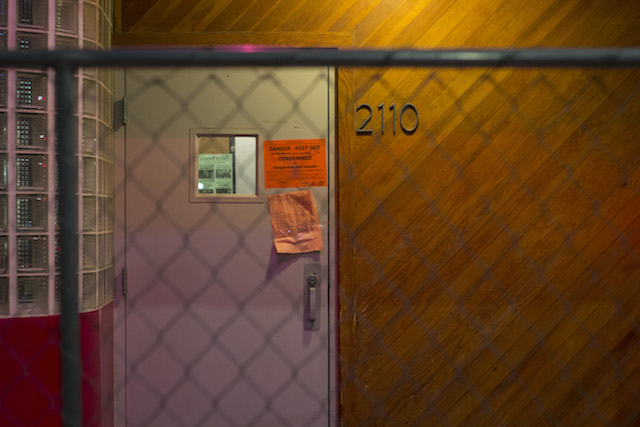 According to The Metro Times, the crew was installing footings for the Elton Park development when it smashed into the footings of the UFO Factory, causing massive cracks in the north side of the building and leaving it structurally compromised. Employees in the venue at the time of the incident say they heard a lot of noise before seeing the wall split open. Thankfully, no one was hurt.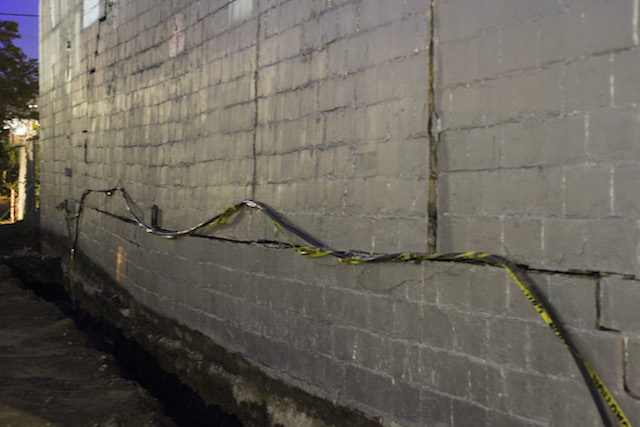 Music fans and local patrons alike took initiative almost immediately to support the employees of UFO Factory, which also houses local eatery Laika Dog, who are now displaced from their jobs while the bar and restaurant are closed. A GoFundMe campaign to support the employees has already raised more than $6,500 as of 11:00 p.m. today. Southwest venue El Club has also organized a free benefit show for August 7, where 100% of the proceeds from food and drink sales for the evening will be donated to UFO Factory. Meanwhile, the shuttered venue is working to move its scheduled shows to other locations.
All photos by Tyler Smith for Detroit Music Magazine.
Comments