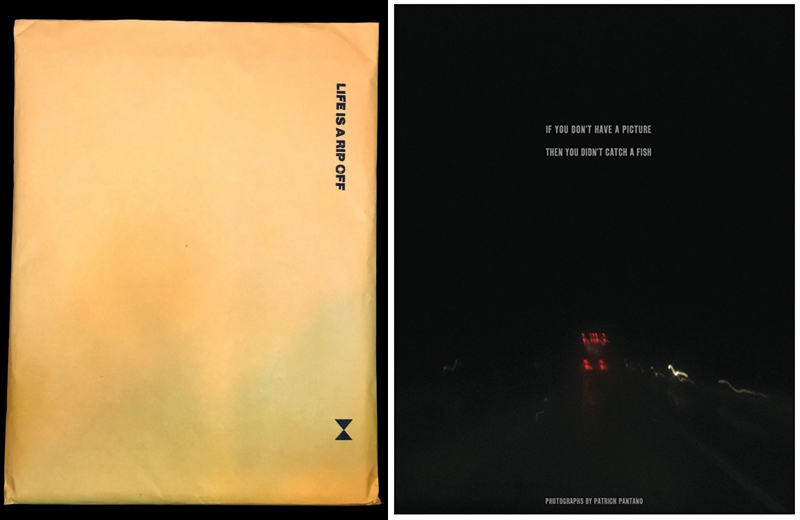 Jack White expanded his Third Man empire into the realm of print publishing back in 2014. This month sees the release of two new collections by a couple of veteran Detroit musical figures.
John Olson is best known as a member of the experimental noise-punk trio Wolf Eyes. Life Is a Rip Off: Part One is the first installment of daily record reviews written in Olson's distinct slang. The collection is reportedly "more zine than book" and will culminate in a full-length book with a year's worth of entries. For a taste of his style, check out Wolf Eyes' Instagram, consisting of images and memes from the Internet's warped underworld.
If You Don't Have a Picture Then You Didn't Catch a Fish is Patrick Pantano's collection of unpublished photos from "inside and outside" his life as part of The Dirtbombs. The pictures were taken "largely from 2000–2013" and include previously unseen snapshots of The White Stripes, The Kills, TV on the Radio, Spiritualized, and more.
Both …Catch a Fish and Life Is a Rip Off are limited to 250 copies each and are available only through Third Man Books. You can still purchase Pantano's book at TMB's online store, but you'll have to travel to Third Man Records Cass Corridor to pick up Olson's collection, as it's sold out online.
Comments