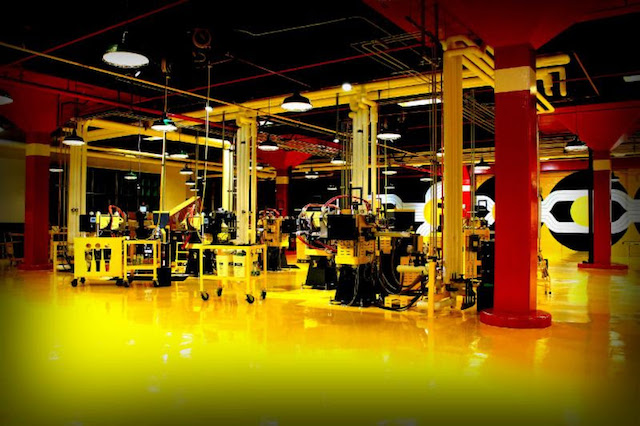 On Saturday, February 25 at 10:00 a.m., Third Man Pressing — a new vinyl pressing plant located in Midtown Detroit's Cass Corridor — will hold a free grand opening event. This occasion is open to the public and will feature performances by The Mummies, The Oblivians, and Craig Brown Band.
Perhaps the most exciting aspect of the Third Man Pressing plant will be the ability to watch records being pressed from the viewing platform within TMR's Cass Corridor record shop. Opening day will offer not only the chance to see records being pressed, but also the ability to purchase those records being pressed right in front of their eyes.
These records include works by Detroit icons The White Stripes, The Stooges, MC5, Destroy All Monsters / Xanadu, The Johnson Family Singers, Derrick May, and Carl Craig, which will be available for purchase on limited-edition colored vinyl. These releases will be available exclusively at the grand opening.
Other items available on opening day include limited-edition copies of Third Man Books' Total Chaos: The Story of The Stooges / As Told By Iggy Pop. Rob Jones has designed a limited-edition opening day poster, and Third Man will also have a variety of other exclusive merchandise, available for purchase only at Third Man Records Cass Corridor.
Opening day tours of Third Man Pressing will be available from noon to 3:00 p.m. Trained guides will educate visitors about the state-of-the-art pressing facility and the intricacies of creating vinyl records. Goodie bags are included with the cost of the tour. For more information on the grand opening or to purchase tickets, please visit the official Third Man Records website.
Comments