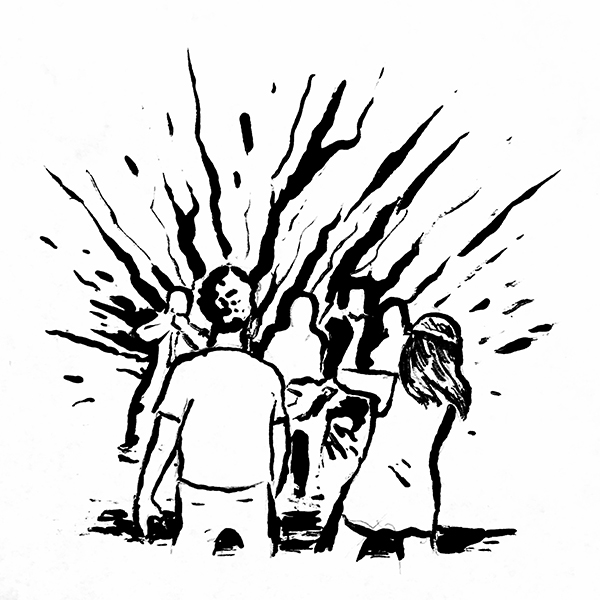 Detroit has always been a mecca for live music. Whether we were checking out old-timers trade blues licks at Campus Martius, getting our fix at the venerable Masonic Temple, bobbing our heads to hip-hop showcases at The Majestic Theatre or Paycheck's Lounge, leaving it all on the dance floor of Two James Spirits' Annex, or blowing out our eardrums at the Blind Pig, 2015 was a year of fantastic performances in and around the Motor City. What follows are just some of DMM's favorites. —Dan Jones
---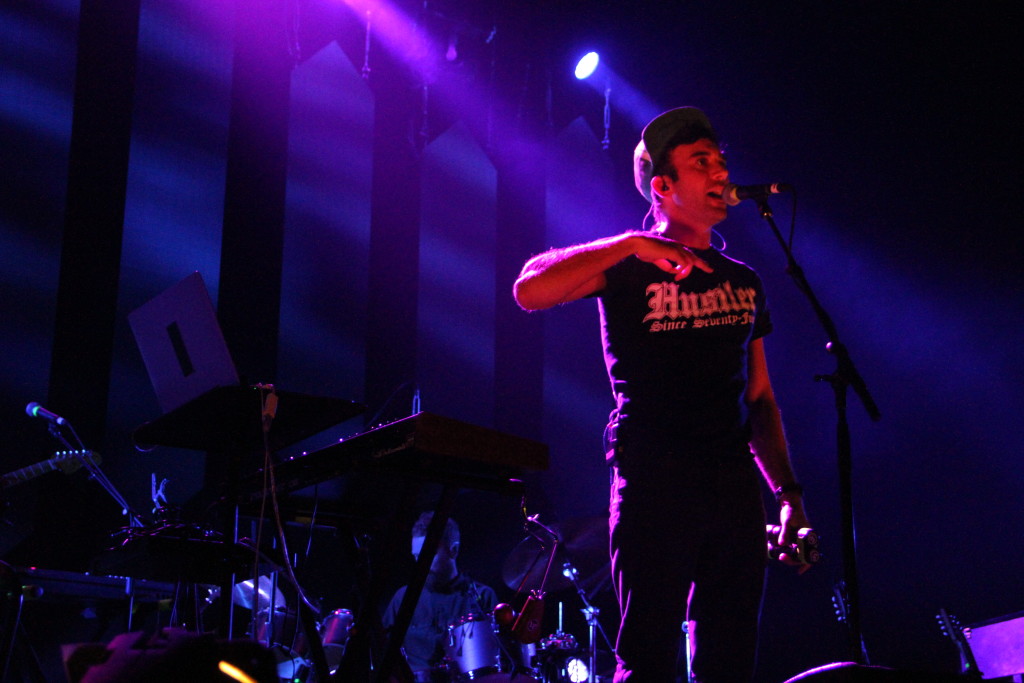 Sufjan Stevens
Masonic Temple
April 27, 2015
The death of a loved one often robs us of our normal routines and learned behaviors. In our grief and bewilderment, we drop our conditioned responses to otherwise prosaic events and may react straight from the gut, or we might close off our broken hearts for fear of further damage. But loss can also inspire magical thinking, as we try in vain to change reality by hoping harder, by saying just the right thing, or by performing a special ritual. Though these actions may be futile, they aren't empty gestures. In fact, many of our greatest works of art stem from these practices.
Detroit-born singer-songwriter Sufjan Stevens gave us one such creation this year with his seventh full-length, Carrie & Lowell. Written in the wake of his estranged mother's death, the album excavates Stevens' bereaved state and his own struggles with magical thinking. He questions its worth: "The past is still the past/ A bridge to nowhere." Yet when the Brooklyn-based artist returned home to play a show at the Masonic Temple, there was no question that he cast a spell on the audience, transporting us somewhere beyond temporal limits.
Stevens delivered a monologue partway through his set, detailing his upbringing in the area to many knowing laughs and head nods, but the forever-boyish musician's performance was enough to elicit emotion from even the most stoic attendees. As home movies from his youth were projected onto screens that looked much like stained glass windows, Stevens' lilting voice transfixed us while his surprisingly groovy moves seduced us. Tears fought for face time with smiles, as we were reminded of the agony and ecstasy that are life and death. Having lost my own mother recently, there was no other show that moved me as much this year, imbuing the mundane with meaning, with magic. —Khalid
---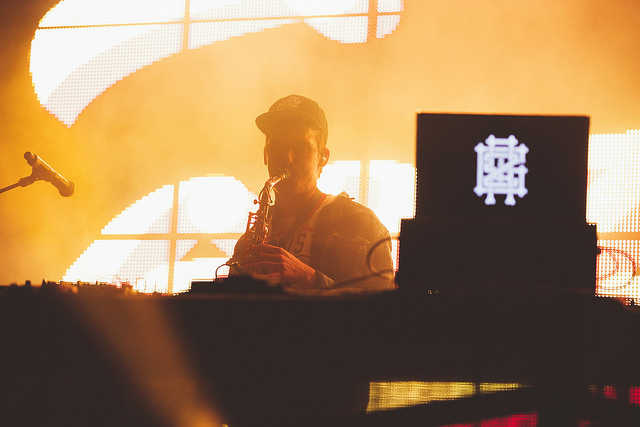 GRiZ
Movement Electronic Music Festival, Hart Plaza
May 25, 2015
2015 was an awesome ride for anyone who had the pleasure of living in or around Detroit's vibrant atmosphere. With so many wonderful events and parties having taken place, it was extremely difficult to pick just one. Nonetheless, when looking back on the year, I was most fortunate to have had the opportunity to see GRiZ bring his signature blend of saxophone-fueled electro-soul to Hart Plaza during the closing night of Movement Electronic Music Festival. Anybody who had the pleasure of being in attendance can attest to how electric the mood was when his set began. Despite some close runners-up, the high point of my year was without a doubt an easy choice. —Nick Kassab
---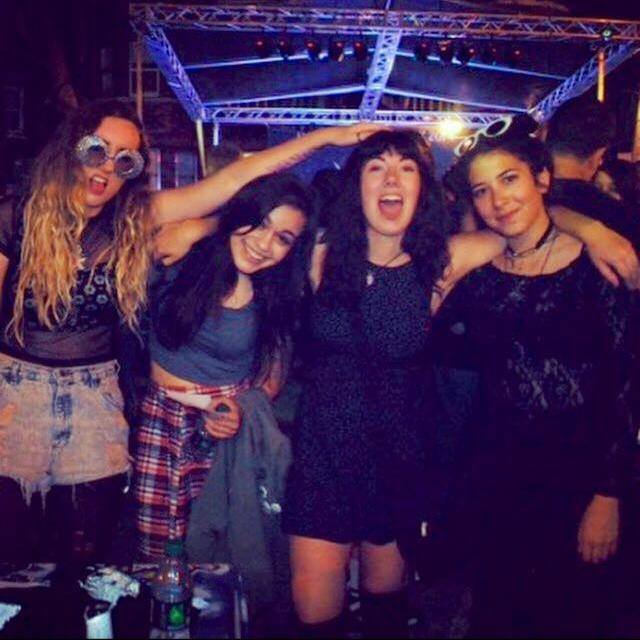 The Deadly Vipers (w/ Congress, Human Skull, and Double Winter)
Blind Pig
September 17, 2015
I'd seen The Deadly Vipers more than once before, but they don't play the kind of show you get tired of watching. I'd told Eliza, a casual music consumer, that these psych-punks kicked ass, which convinced her to come with me. Sure enough, the Vipers ripped through their set and did justice to a clear hometown influence — The Stooges. The only negative of the show was the audience's motionlessness, but I guess they couldn't be blamed for clinging to a semblance of coolness while the Vipers' raw power altered their minds in profound ways. Afterwards Eliza raved about the show and was unable to stop saying "They were so good." All I could respond with was "I know. I know." —Theo
---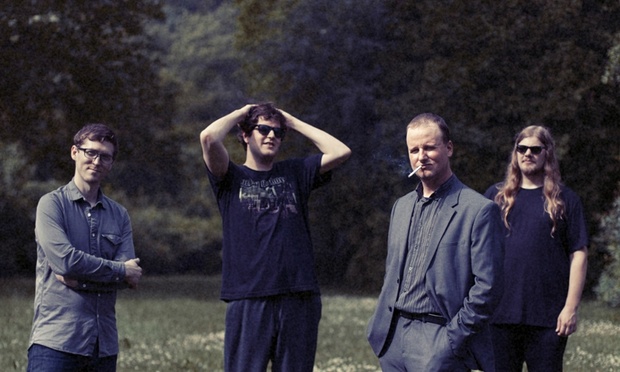 Protomartyr
Marble Bar
October 9, 2015
The excitement surrounding Protomartyr's record release show at Detroit's brand-new Marble Bar was unspoken yet palpable. 2014's Under Color of Official Right seemed impossible to top, but the quartet's third studio album, The Agent Intellect, became an instant topic of conversation when it streamed digitally on September 30 via NPR Music's First Listen. The evening's tone was set before the performance even started, as darkly clad young listeners smoked in the rain and made no mention of Facebook event invitations or Uber drop-offs. Everyone was there for one reason: to see Detroit's photo-phobic post-punk kings in the flesh. Even Motor City rock 'n' roll magnate Jack White was in attendance. Frontman Joe Casey's melancholy vocals echoed throughout the space as hundreds of fans watched on, magnetized and immobile. Yet never has there been a merchandise table so aggressively ransacked in the history of post-show scatter. It came too quickly, it was over too fast, and it was just the way it should have been. —P.Y
---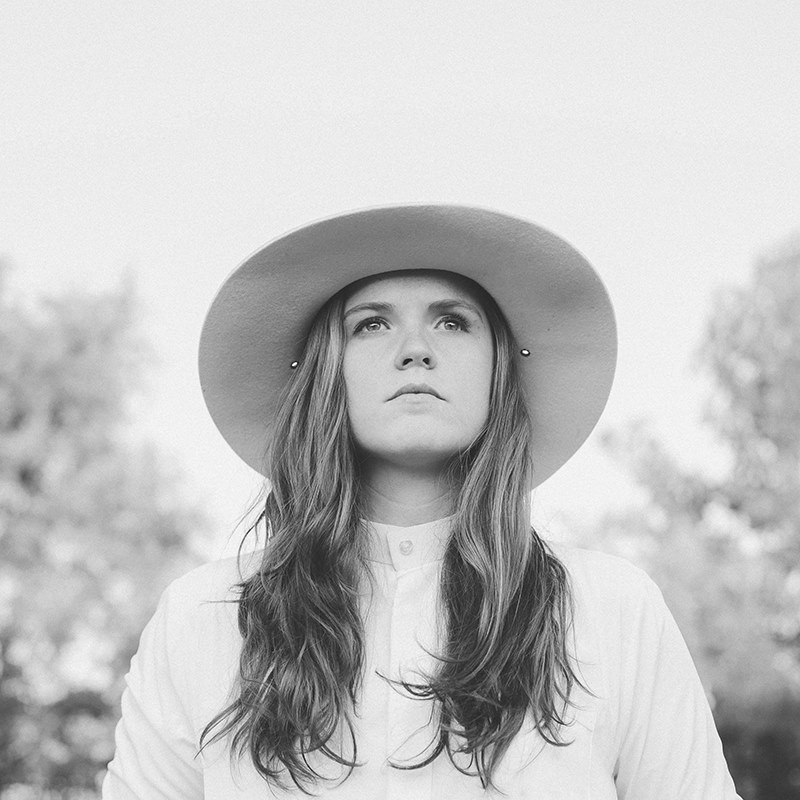 Flint Eastwood (w/ Tunde Olaniran, Seth the Syblyng, Parlour Tricks, and more)
Two James Spirits Annex
November 14, 2015
On November 14, I packed all my stuff in the back of my little car, drove a little ways south, and moved to my new home in New Center. There was really no better way to celebrate my brand-spanking-new Detroit residency than dancing the night away at the Flint Eastwood Small Victories release show. I showed up to the Two James Spirits Annex a little later than anticipated, rolling up just as Tunde Olaniran was finishing his set. This was a bummer, but within fifteen minutes of my arrival, Flint Eastwood took the stage and my disappointment at missing the opening acts dissipated completely.
I was already in love with Small Victories, but seeing the album played live elevated my obsession even more. Anyone who has attended a Flint Eastwood show will tell you that Jax Anderson is one of the most electrifying performers out there, but that night her energy was next-level. Her enthusiasm and excitement were nearly infectious, and I sincerely doubt there was a single person in the packed warehouse who wasn't moved to dance. Anderson wrote Small Victories as a way to cope with the loss of her mother, and the whole evening had an overall feeling of catharsis and release. It was a wild celebration of life, acceptance, and outstanding music. —Meta
---

Angel Haze
The Loving Touch
November 16, 2015
The Detroit-born, Brooklyn-based artist Angel Haze may not have the widespread recognition of contemporaries such as Azealia Banks, Dej Loaf, or Tink, but Haze is without question just as — if not more — skilled as an MC. Despite this talent and the fact that Haze had returned home for the first time since childhood, fans did not turn out in droves. While Haze deserved a sold-out event, the half-packed venue only made the night more intimate.
The Loving Touch was the ideal venue for the set, encouraging crowd participation and giving Haze room to reflect on a troubled past. The musician has made no secret of the hardship they endured growing up in Detroit. Haze confessed that moving away was the only way they could grow as a person and artist. I was conflicted because Haze encouraged the audience to leave Detroit in order to accomplish their dreams and to not let their surroundings limit their future.
While I cannot relate to such a problematic upbringing that included racial discrimination, sexual violation, and gender identity issues, I could see why Haze does not hold Detroit in high esteem. It was a humbling soliloquy in which they completely disowned the city I have grown to love. Regardless of their opinion on Detroit, the rest of the set showcased Haze's talent as a rapper. The flow was impeccable, you could hear every word perfectly, and they had an infectious energy that drove the crowd into a frenzy.
Angel Haze is an inspiration who has been able to overcome hardship and blossom into a successful artist. I hope in years to come Haze garners the respect and popularity they deserve. —Inchaus
---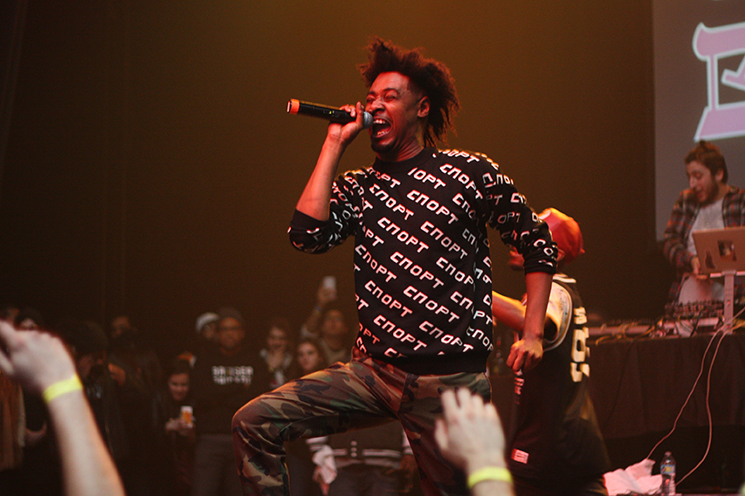 Bruiser Thanksgiving II
Majestic Theatre
November 25, 2015
Since Danny Brown's breakthrough 2011 album XXX, Detroit hip-­hop and its inimitable personalities have been put under a microscope. ZelooperZ and Dopehead have emerged as strong voices and released solo projects, SKYWLKR has received well-deserved props for his production, and more future output has been hinted at. It goes a long way in explaining why the annual Bruiser Thanksgiving really cannot be described as anything other than LIT AF. The night started off with a roaring set from Bulletproof Dolphin and SKYWLKR (who helmed the tables all night) before segueing into the Teklife crew's original brand of Chicago juke, complete with professional footwork dancers. It seemed like the audience was already as hyped up as humanly possible, but then the Gremlins themselves took to the stage, and the Majestic's stage teemed with Bruiser family. ZelooperZ made his way into the crowd to create a swirling mosh pit, while Ka$h and Chip$ traded bars on the mic. All of that, and then Danny Brown's signature cackle emitted from the PA. The Grinch emerged, all hell broke loose, and the most passionate fans jumped high above the crowd, mouthing every word along with him. —Joe
---
Our end-of-year coverage continues this week with Detroit's Best Videos, Tracks, and Albums of 2015.
Illustration by Matt Renneker. Photo credits: Inchaus [Sufjan Stevens], Nick Kassab [GRiZ], Dan Meyering [Bruiser Thanksgiving]. All other photos taken from artists' promotional materials.
Comments