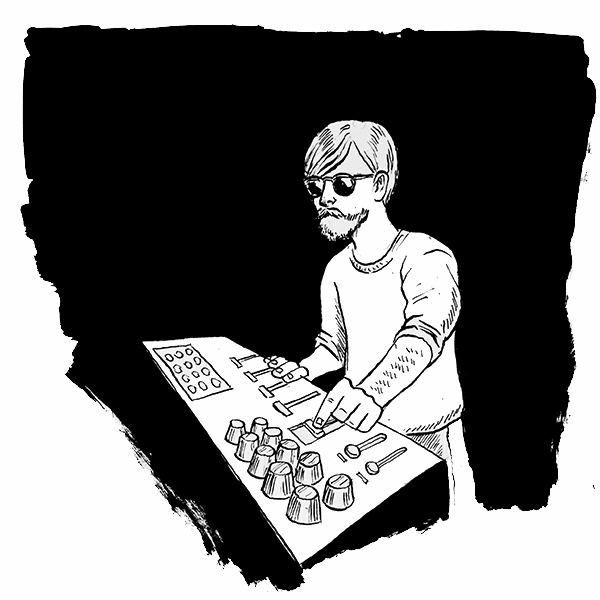 Detroit's boundless creativity meant there was a surfeit of memorable releases in 2015. It's a good predicament to be in, but when compiling our publication's choices for the top 10 albums of the year, we had to leave many solid records off the table. The following list highlights works that our staff members feel stood out, regardless of their place on our official poll. The selections range from veterans to newcomers and from the widely known to the criminally overlooked, but what they all have in common is that they left a major impression. —Khalid
[You can listen to or purchase any album by clicking on its cover art.]
---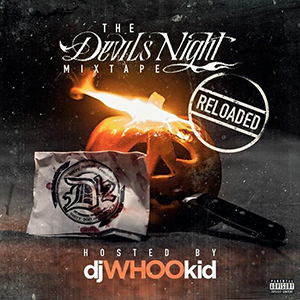 D12
The Devil's Night Mixtape: Reloaded
This year D12 returned with one of the hottest releases of 2015 — The Devil's Night Mixtape: Reloaded. Despite hometown heroes Proof and Bugz having been dead for years and Eminem apparently lacking the time or interest to lend verses to the album, D12 still prove to be one of the most deranged hip-hop collectives the world has ever heard. Violent, sexual, and drug-ridden — if this record doesn't offend you, you must be from Detroit. It is encouraging to see D12 fill the void left by their late members with other talented local artists. The result is a mixtape stronger than anyone expected and evidence that Detroit's rappers are hard at work making music true to our city. —Inchaus
---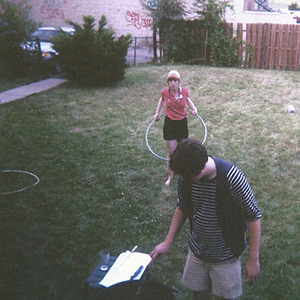 Deadbeat Beat
Only Time Will Tell
1960s AM radio meets Detroit garage rock gusto on the latest tape from Deadbeat Beat. The tunes compel you to sing along, even if you don't know the words. Only Time Will Tell feels strangely familiar, like listening to an album you know by heart. Deadbeat Beat are your old friends, and they are here to party. The wait since 2011's When I Talk To You was definitely worth it, and hopefully this signals that the band will be around for a little while longer. —Joe
---
The Deadly Vipers' debut record, released on French label Mauvaise Foi, is a highly enjoyable affair. What's not to like about the wah-stomping, cymbal-bashing psych-rock they purvey? With its dive-bombing chords and lyrics like "Let me be your soul piper," the title track forms an exhilarating update on "I Wanna Be Your Dog," while the hard-nosed punk of "Cold Feet" makes for a breathtaking finale. Catch their set live and the fun increases tenfold. —Theo
---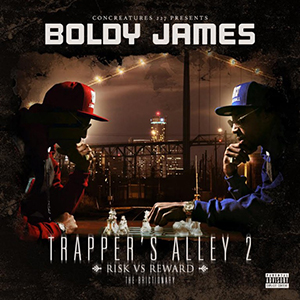 Boldy James
Trapper's Alley 2: Risk Vs. Reward
Through the infinite expanse of 2015's hip-hop mixtapes and LPs, Boldy James' second instillation of the Trapper's Alley series stands out. After releasing his first full-length (produced entirely by The Alchemist) in 2013 and signing to Nas' Mass Appeal label in 2014, James takes us back to the infamous Greektown shopping attraction that brought us his debut. Trapper's Alley 2: Risk Vs. Reward is a well-produced, feature-heavy testament to rap's fascination with the world of street drugs and Detroit's place in it. James recruits hip-hop heavy-hitters AZ, Prodigy, and Kevin Gates, as well as production from Detroit's own Black Milk, JMSN, and many others. The 20-track mixtape secures Boldy as one of the best from Detroit's booming rap game, but ultimately it's James' unapologetic commitment to being himself that sets him apart. (Recommended tracks: "Noided" feat. Hopeman, "Big Bank," and "On My Tether" feat. Mox) —P.Y.
---
The brainchild of two former indie rockers, Lt.baD continue to navigate the dangerous seas of throwback electro-boogie. The stakes are high on their latest album Electromagnetic, where one false move threatens to render the entire production a casualty of over-enthusiastic retro-fetishism. The potential pitfall of engaging in breakin'-style composition is the danger of creating a product that sounds more at home in a mix — something created to educate rather than entertain. If you close your eyes while listening to the tracks "MABIS" or "Creepin' on You," you can't help but conjure images of B-boys doing headspins on cardboard boxes. But Lt.baD have done more than simply given us an exercise in the regressive. The beats are dead-serious even as they give the listener a wink and a nod. Instead of recreating the eighties, it's as if the two conceived a contemporary dance track, boiled away the pretense, and were left with Electromagnetic. —Dan Jones
---
Aviary: Act 1 is Detroit-born, Chicago-based Eryn Allen Kane's debut EP. It is, without a doubt, one of the best things I listened to all year. All four tracks are stylistically unique, which not only makes each one pleasant to listen to individually, but also creates an album that is cumulatively sensational. Hints of jazz and pop production are intertwined throughout the songs, but Kane's extraordinary R & B vocals are the true highlight. She could sing "Twinkle Twinkle Little Star," and it would probably be one of the most beautiful things I've ever heard. Hopefully 2016 will bring many more parts to the Aviary project, but I don't anticipate Aviary: Act 1 will get old anytime soon. —Meta
---
Fred Thomas is a veteran of the Detroit-area music scene, first as the leader of lo-fi indie pop group Saturday Looks Good to Me and then as a solo artist, but his latest album feels like a fresh revelation. All Are Saved bucks many of the conventions of confessional singer-songwriter records even as Thomas enumerates and examines his self-destructive behaviors. This trip down memory lane is paved with bad blood, with Thomas picking at emotional scabs and reopening old wounds. But in spite of its wince-inducing recollections, All Are Saved ultimately offers a shot at redemption. Though he rakes himself over the coals, Thomas comes out of this trial by fire with a load off his back — unencumbered and enlightened. —Khalid
---
Our end-of-year coverage concludes tomorrow with Detroit's 10 Best Albums of 2015.
Illustration by Matt Renneker.
Comments