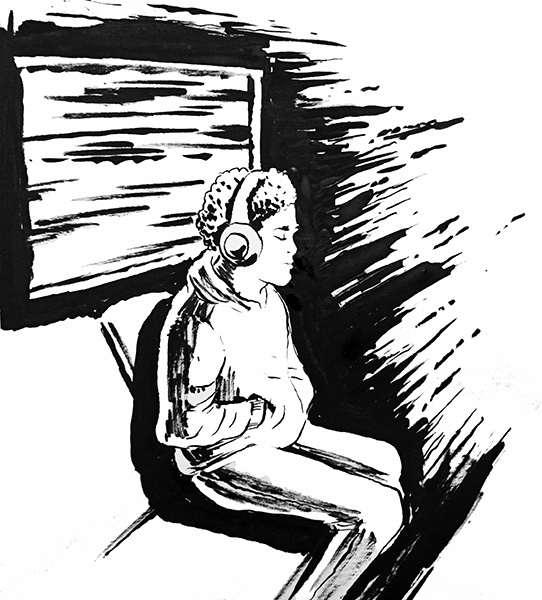 Everyone knows that Detroit has an unparalleled musical tradition. From Motown soul and pulsing techno to unapologetically loud garage rock and everything in between, we have been the starting point for multiple genres and the benchmark for many more. We are a historically musical city and have maintained that well into the twenty-first century.
Our past is impressive, but new generations of performers are constantly changing what you think you know about Detroit music. They continually evolve, stretching and pushing styles to new limits. Their shifts and progress are stimulating, captivating, and the main reason why our music is here to stay.
Check out our top ten tracks below to hear how Detroit artists changed the face of music in 2015. —Meta
---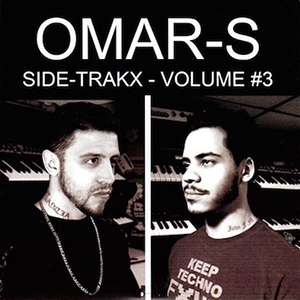 10
Omar-S
"Ah Nother One"
Veteran Detroit electronic music chameleon Omar-S tosses off jewels like this as if they were afterthoughts. Released to little fanfare, "Ah Nother One" is a spare exercise in minimalist hip-hop beats that is diamond-hard. Little keyboard flourishes abound under R&B vocalist James Garcia's ode to all the fish in the sea. From the boudoir to the dance floor, Omar-S demonstrates his boundless talent and enthusiasm for injecting Detroit-style production into whatever genre he sees fit. —Dan Jones
---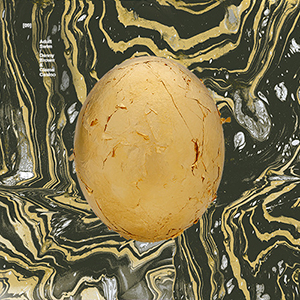 9
Danny Brown + Clams Casino
"Worth It"
The late-night channel and culture brand Adult Swim is to thank for this long-overdue collaboration. As part of its singles series, Detroit rapper Danny Brown and New Jersey producer Clams Casino (A$AP Rocky, Mac Miller) teamed up for an eerily toned and aggressive rap showcase. "Worth It" is "classic" Danny Brown — true to his trademark sound and sprinting at full speed away from the hip-hop "norm." The track combines contemporary sound effects and a lo-fi snare sample that pauses only for a few guitar strums. Though 2015 was a relatively quiet year for Brown, both his homecoming show Bruiser Thanksgiving II and his only release were built upon meaningful partnerships and a growing field of influence. —P.Y
---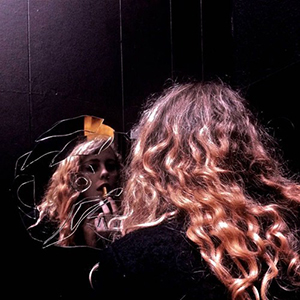 8
Moonwalks
"UFO Factory"
The second cut off Moonwalks' recent full-length Lunar Phases is an excellent exercise in spacey, psychedelic sludge-mongering. Recalling the likes of local heroes Bad Indians, "UFO Factory" channels all the best elements of the fertile Detroit psych scene. In keeping with the formula of such progenitors as Spacemen 3, the track's reverberating guitars and vocals cast a foreboding atmosphere, tethered to earth by a warm, thudding rhythm section. The cascading catharsis after each hypnotic verse sets up a particularly satisfying dynamic. Moonwalks' skillful combination of psychedelia and punk on "UFO Factory" means it wouldn't sound out of place as one of those timeless Creation singles from the eighties. —Theo
---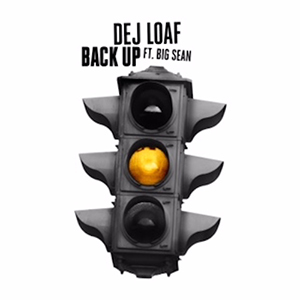 7
Dej Loaf [ft. Big Sean]
"Back Up"
Dej Loaf and Big Sean both had big years. They released huge albums, dominated the airwaves, and went on massive tours. Without a doubt, one of the highlights of their already exceptional year was "Back Up." It seems like a blatantly obvious choice to pair two of the most commercially successful young rappers out of Detroit, but this song goes above and beyond pandering for popularity. It's an unapologetic anthem that celebrates independence and success. Dej and Sean manage to assert their confidence without being overly cocky in sharp, precise verses. The upbeat production, combined with the duo's signature flows, made this banger a hit both at home and across the nation. —Meta
---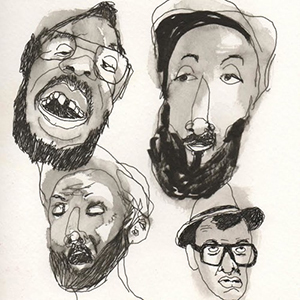 6
Passalacqua
"At the Party"
After surveying the social turmoil of the zeitgeist on their sophomore full-length, CHURCH, Passalacqua were more than ready to just kick it. But even in the midst of merrymaking, Blaksmith (Brent Smith) and Mister (Bryan Lackner) still find it hard to simply chill. "At the Party," from the rappers' Banglatown EP, is no blown-speakers banger about turning up; instead, it's a deep funk-fried nugget about trying — and failing — to turn off your mind. Passalacqua's anxieties manifest themselves in the form of social faux pas: embarrassingly cutting a rug, smoking too much weed, making awkward small talk, and lingering by the food table. Despite the spry, '70s game show backing track, it's hard to shake the feeling the punch was spiked with the spirits of CHURCH, knocking everyone self-conscious. Even when they're getting lit, Passalacqua remind us to #staywoke. —Khalid
---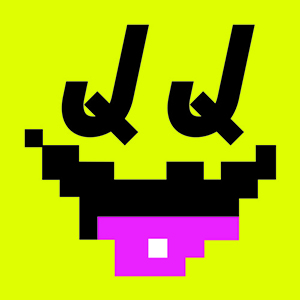 5
Jamaican Queens
"Emo + Poor"
Jamaican Queens returned in 2015 with sophomore album Downers, a portrait of love's misapprehensions and a full-throttle release of pop influences. Frontman Ryan Spencer flaunts his unrelenting vocal prowess and lyricism on the album's longest track, "Emo + Poor." Through ambient harmonies and jarring melodies, Jamaican Queens create yet another classic anthem for heartache and affliction. "Passively you'll find me in the hospital/ And I can't even go on/ Why would I/ It's getting harder, but you understand me/ It's getting harder." Thankfully for listeners, Spencer surrenders to the crushing weight of love had and love lost, and the result is beautiful. —P.Y
---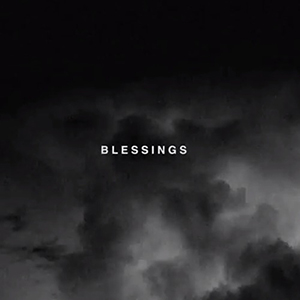 4
Big Sean [ft. Drake and Kanye West]
"Blessings"
Basically, if FM radio stations weren't playing Dej Loaf this summer, they were playing Big Sean. Dark Sky Paradise marked his biggest critical success to date and his first Number One album on the Billboard charts. People were suddenly taking Big Sean seriously and actually listening to the words he was saying. Sean's lyrical ambitions get the perfect treatment on "Blessings," adorned with beats from Boi­1da and Vinylz, who also do a lot of production work for Drake. You couldn't go to any party this year without hearing "waaaaaaay up" somewhere off in the background. —Joe
---
3
Sufjan Stevens
"Should Have Known Better"
"Should Have Known Better" signaled a return to Sufjan Stevens' folk roots on his new LP, the massive Carrie & Lowell, rather than a continuation of the more experimental electronic elements he explored on his last album, The Age of Adz. The subject matter is still whimsical and imaginative, and Steven's iconic voice makes you believe anything he says. He adds an instrumental break of soft banjo and subtle keyboard, and from here the track builds layer upon layer of subtle electronic effects, mixing with a quiet company of soulful voices to provide the perfect backdrop for Stevens' delicate crooning. It encapsulates everything Carrie & Lowell did well, a quiet storm that is just as devastating as a tsunami. —Joe
---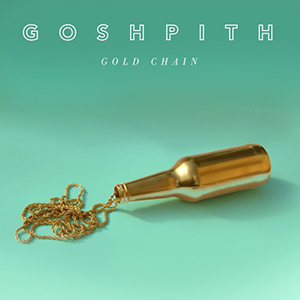 2
Gosh Pith
"Gold Chain"
Gosh Pith's "Gold Chain" was released in early December, just barely squeaking in before the end of the year. Thank goodness it did because this is truly one of the standout tracks of 2015. Josh Smith and Josh Freed consistently make good — even great — songs, but "Gold Chain" is another entity altogether. It marries their standard dreaminess with lush production and smooth lyricism. It's heartfelt and tender, but still a little bit sassy: the "ratchet love song" that aptly captures what it's like to be a twenty-something navigating a fling, relationship, "friends with benefits" situation. We can expect to see a lot more out of the Joshes in 2016 and can only hope it's all as perfect as this. —Meta
---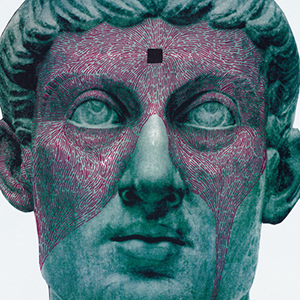 1
Protomartyr
"Why Does It Shake?"
Death is everywhere on The Agent Intellect, relentlessly hunting down or mercilessly haunting the characters who populate Protomartyr's searing third album. Frontman Joe Casey lost both his father and mother to illness during the making of the record, and on the gripping track "Why Does It Shake?" he's swallowed the bitter poison of regret and resentment. The song has a corroded industrial grind that mimics the unavoidable deterioration of body and soul that will greet us all. Don't let the lurching post-punk grooves fool you, because just like the "sharp mind" and "eternal youth" Casey hopelessly clings to, the track's throbbing heart soon gives way. The band flatlines before erupting in the final throes of sonic rigor mortis. Casey nearly flagellates himself with the song's titular question and repetitions of "the body" and "the fear," eventually succumbing to the resignation that there's no answer. Loss makes some people cry tears and others cry out for help, but on "Why Does It Shake?", Protomartyr simply cry uncle. —Khalid
---
Our end-of-year coverage continues this week with Detroit's 10 Best Albums of 2015, beginning with Honorable Mentions.
Illustration by Matt Renneker.
Comments