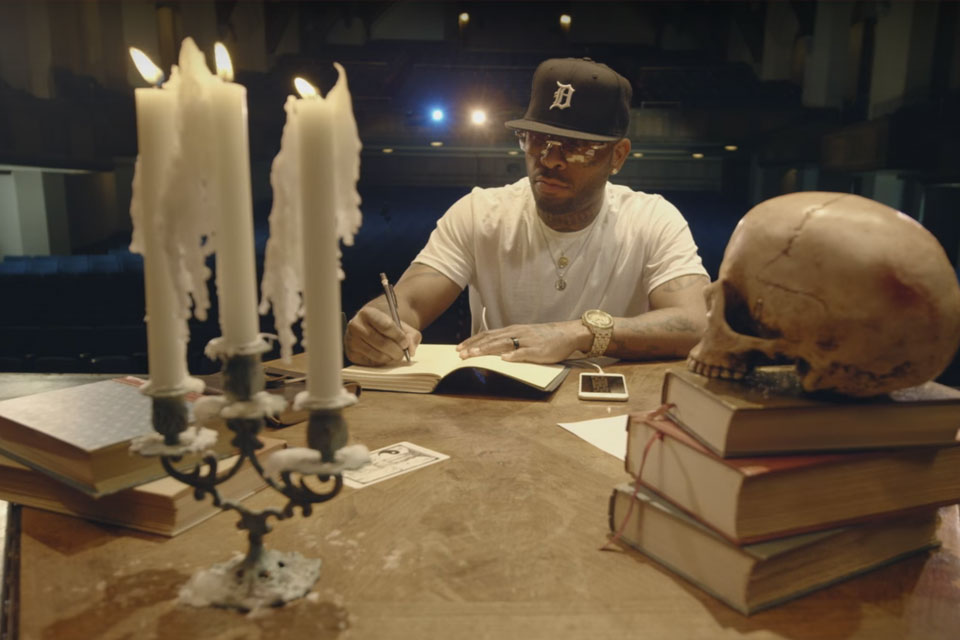 The buzz has been huge for Layers, the first new album from Royce da 5'9″ in five years. Lead single "Tabernacle" dropped earlier this month and has been the object of praise pretty much across the board, including landing a spot on DMM's weekly SoundCloud mix.
In the newly released video for "Tabernacle," directed by Motor City auteur Chris Chynoweth, Royce unpacks a pivotal day in '97 on the road from mere existence to real personhood. On that day Royce lost his grandmother, gained a son, and met Marshall Mathers. The whole vibe of the production is related with a bemused half-smile and clear-eyed tone that says life is just some mysterious chaos.
As the grubby splendor of the Masonic Temple area morphs to meet the needs of the narrative, Chynoweth gives us a distinctly Detroit video to match what is shaping up to be some of the best music of Royce's career.
Layers hits the shelves April 15, but fans can pre-order via iTunes ($10). Watch the video for "Tabernacle" below:
Comments