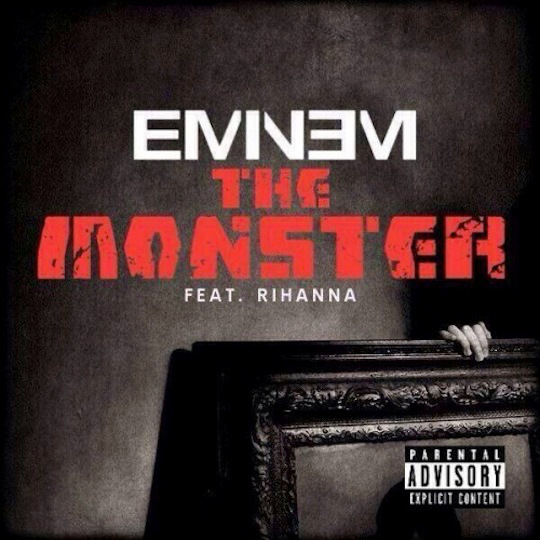 In connection with his highly anticipated eighth studio album, Eminem has released "The Monster," the fourth single from The Marshall Mather LP 2, which features Rihanna.
The radio-oriented track was released Monday via Shady Records as a lead-in to MMLP2's November 5 release. This marks the start of a full-throttle week for Eminem as he prepares to perform on Saturday Night Live on November 2.
The track begins with Rihanna claiming to be friends with 'the monster' under her bed. Rihanna offers a well-mastered chorus to Eminem's expected slaughter of his subject matter. Topics from the 'rap god' include struggling to manage fame and a private life, saving him from himself, and "taking it back to the days that I'd get on a Dre track." The single offers robust synths and an undeniable pop influence.
Eminem has been sure to remind the media that MMLP2 isn't a sequel to 2000's infamous Marshall Mathers LP — it's a revisiting. Listeners can expect complex, high-quality production and lyrical acrobats from one of hip-hop's greats.
Comments