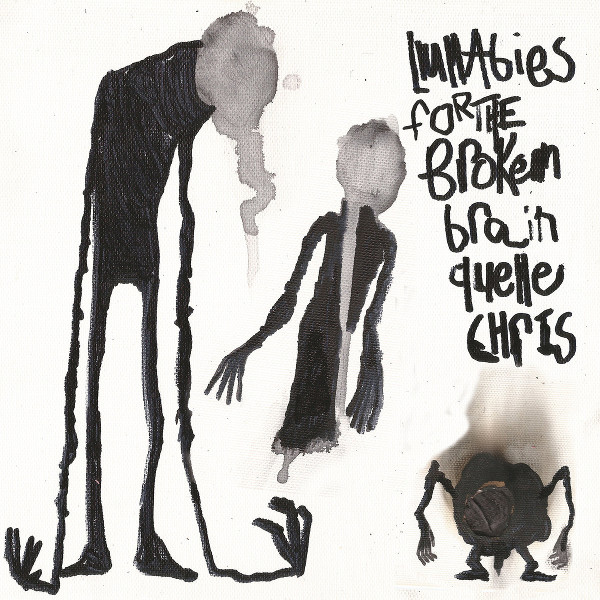 The word lullaby means something different to you than it does to me. It is a word that immediately brings to mind a specific moment, melody, or image. Most associate lullabies with sleep, the inescapable consequence of being awake. Every living thing knows what it is to sleep. Some find tranquility, while others wrestle with inner turmoil. Quelle Chris' latest offering borrows from both sides, its barely there boom bap tempo keeping everything together like Scotch tape and Elmer's Glue.
Self-defined Detroit hip-hop historians could draw a line from Quelle Chris to the sampling godfathers House Shoes and J Dilla. They wouldn't be wrong by any means, but Lullabies for the Broken Brain plays more like a love letter to Madlib and his demented alter ego Quasimoto. It curdles, bubbles, and froths; it acts more like Jell-O than a beat tape. The instrumentals serve as a backdrop instead of the main event, challenging the listener to interpret it in their own way. The samples force a reaction; they sound oddly familiar while also warped beyond recognition. These lullabies may to lead to sleep and probably lead to nightmares.
I'm not talking about the terrifying nightmares, the kind that jolt you awake or cause a cold sweat. These are the nightmares you carry with you always, fears you didn't know you had until they are right in front of you. Lullabies serves as a guide to help you navigate those dark dreams, get inside of them and see their roots. Often these roots are more confounding, offering less of an explanation and more of an understanding. If all of this is starting to get confusing — good! This album is nothing if not a little head-scratching, but it never becomes inaccessible.
On this tape, it seems as if Chris wants listeners to make of it what they will. He certainly leads by example, reinterpreting old-school PSAs, goofy cartoons, and indiscernible ambient noise to create something ethereal. It begs the listener to actually think about what they are hearing, to create their own visualization. It seems like this man spent a lot of time meticulously working in a lab to mix the perfect concoction, and therefore it deserves a reaction. In a musical landscape where there is simply "too much" sometimes, Lullabies for the Broken Brain is a rare, impeccably wrapped gift that Quelle Chris has given us, covered in black sludge.
Stream Lullabies for the Broken Brain below:
Comments