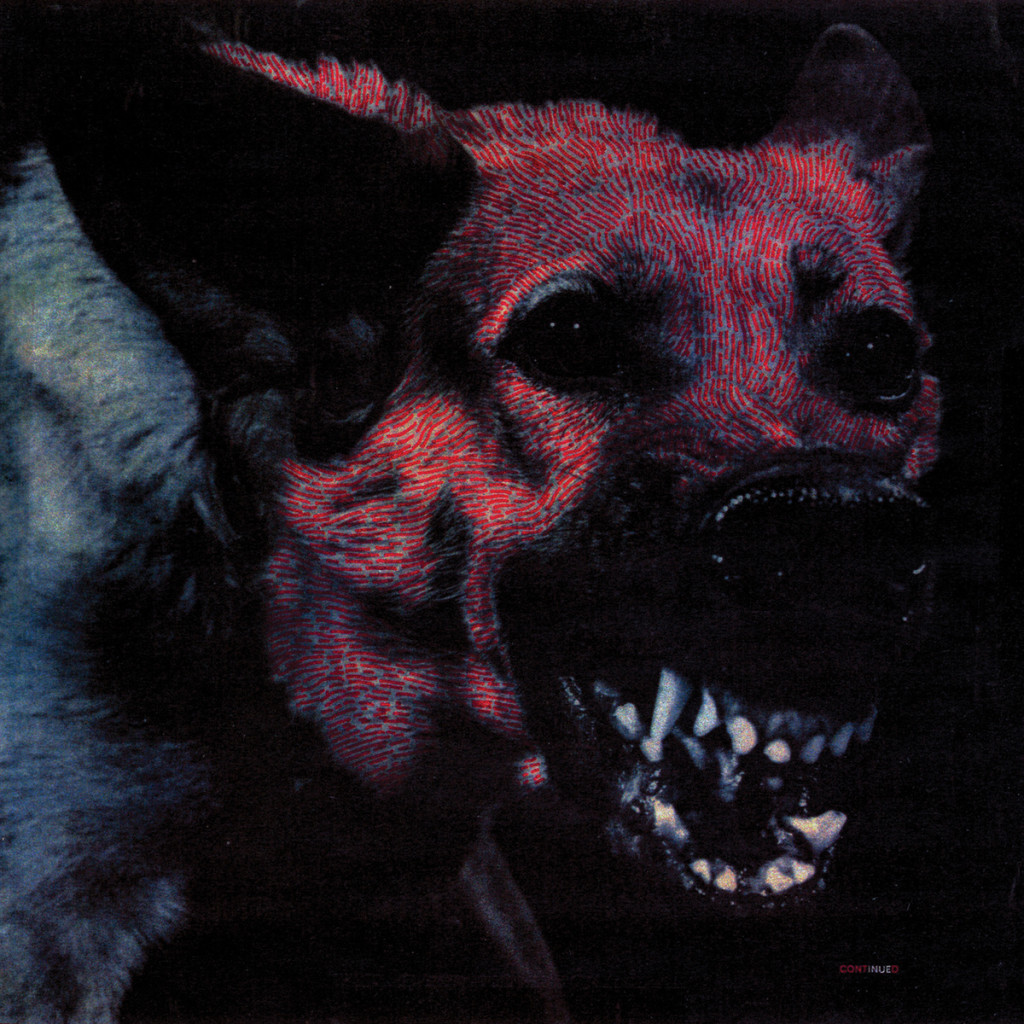 Detroit foursome Protomartyr suggest a garage rock group gone the way of Joy Division.
As a post-punk blitzkrieg piles atop frontman Joe Casey, his vocals convey a complete world-weariness equally well whether they're sung or snarled.
Arriving on the heels of their debut LP released last year, Protomartyr's follow-up Under Color of Official Right may at first sound, well, underwhelming; however, No Passion All Technique's title belied its relentless fervor.
It appears the band are now aiming for thematic variety and technical virtuosity, which might explain their newly opened-up sonic template. No longer confined to starting fires, the four-piece depict a new Blank Generation across fourteen tracks covering stories of shame, self-loathing, and the inescapable "shit [that] goes up / shit [that] goes down."
The latest Protomartyr album has more aural space, but it's given the songwriting added depth and sensitivity. Casey's fellow bandmates — guitarist Greg Ahee, bassist Scott Davidson, and drummer Alex Leonard — lend the ideal arrangements for his lyrics, which borrow very specific details from books, real people, and Motor City landmarks.
The ambience fluctuates between enervating and energizing: booming bass, echoing guitars, and resonating drums all jostle for room with an almost-rap about mayoral scandal on "Bad Advice." Still, past all the stormy weather, Under Color of Official Right hides a sky that — if, not quite blue — isn't blah; in fact, on a track like "Want Remover," Protomartyr burn brighter than the sun.
The unrelenting bleakness of Under Color of Official Right demands close attention, since the subtlety of the sonics can sometimes obscure the complexity of Casey's words, which form a dense network of local/literary allusions. It's here that Protomartyr weld their strongest link to Detroit: by trafficking in the city's spirit of everyday triumph amidst blight, and not by continuing the legacy of hometown heroes like The Stooges or The Dirtbombs.
Their sound may resemble Factory Records circa '79, but their soul is rooted in the factories that dot I-75. Protomartyr could be taken to task for their ostensibly intellectualized or overly mannered style; however, such charges are off-base.
The contrasts within their sound and subject matter — veering from a raging conflagration that can't be put out on "Scum, Rise!" to an infantilized vision of adulthood on "Tarpeian Rock" — range wide but still feel relatable. They speak, on an exaggerated scale, about the urges we express and the urges we suppress.
At the same time, when the dreariness of the lyrics starts to overwhelm you, the music can become an unlikely respite. Protomartyr are modern-day snake charmers. Settle into one of the group's serpentine grooves and you may very well end up hypnotized.
Kick out your old ideas of MC5 and Ted Nugent; Under Color of Official Right is the sound of Detroit Rock City today.
Listen to Protomartyr's Under Color of Official Right below:
Comments