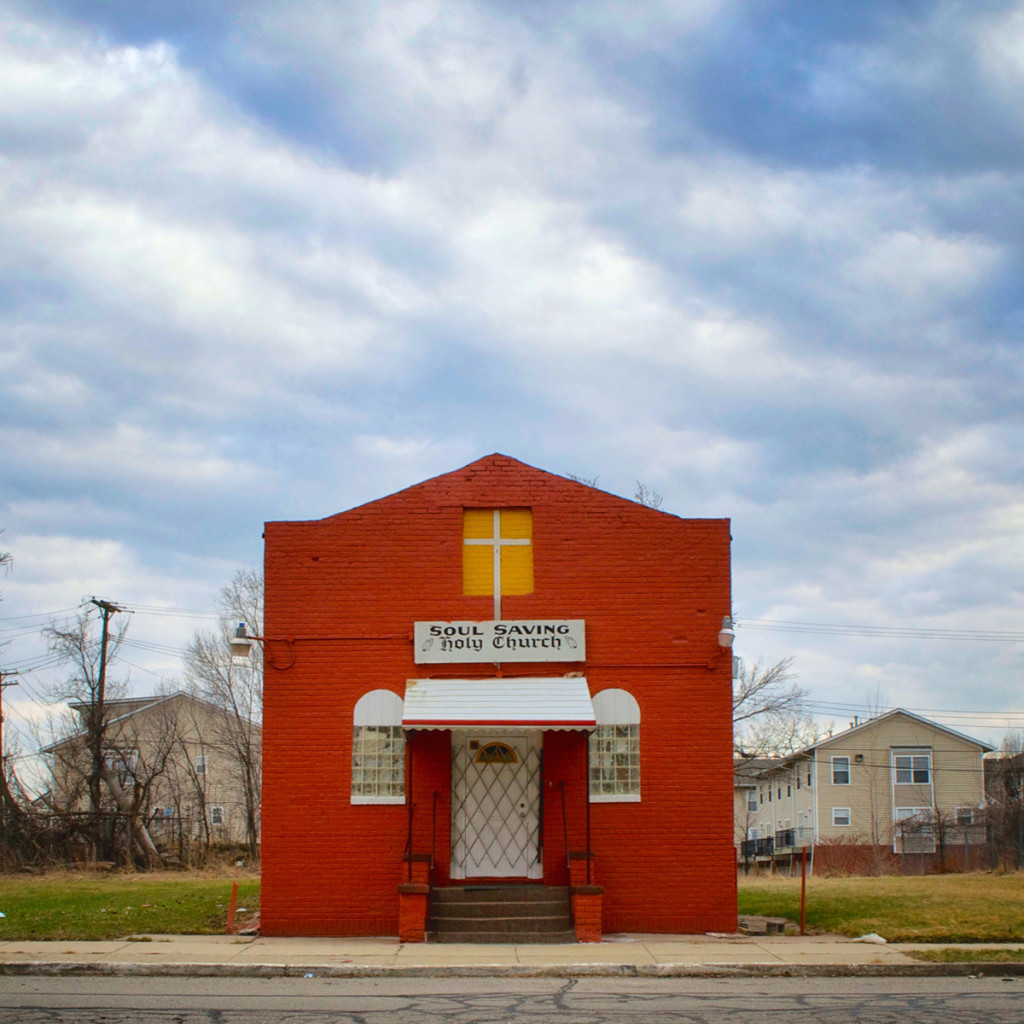 Though alternative hip-hop can break through to mainstream audiences, oftentimes it's because the musicians have bent, broken, or completely thrown away the "rap rules."

Beyond the golden age of hip-hop and glossy radio rap, many sounds have tested the limits of genre and the patience of listeners: clipping.'s earsplitting sheets of harsh noise, Death Grip's infamous middle "finger" to the industry, and Detroit's own Danny Brown bridging the thugs and the club. What's harder to find these days are groups who honor stylistic conventions all while pulling in new aural influences that still work, yet Motor City hip-hop duo Passalacqua manage to accomplish this.

That achievement began in 2011 with their debut, Zebehazy Summer, and with the release of their outstanding sophomore record, CHURCH, it wouldn't be off the mark to predict them making it big.
With Zebehazy, the duo of Blaksmith and Mister built on the energy they had created from a self-titled EP earlier that year; yet it was the ten-track, 25-minute CD — with its sumptuous soul, jazz, and funk samples — that put the group's name on people's lips. Passalacqua appended Zebehazy's Bandcamp listings with Erno the Inferno (aka Ernie Guerra), whose work on the album merited more than just a production credit for providing the songs much of their disco-inflected vibe and broad-based appeal.
Now three years later, they've come back stronger than ever with a collection of their instantly recognizable theatrical indie rap, but Passalacqua teamed with new (to them anyway) collaborators here. After a series of East Coast tours and then receiving a Kresge Arts fellowship, Brent Smith and Bryan Lackner returned to the studio to record CHURCH, and they did so with Seth and Jax Anderson of the spaghetti western-referencing indie rock band Flint Eastwood at the producers' helm (together known as SYBLYNG), as well as with Chris Koltay (Akron/Family) behind the mixing board.
Fire and brimstone set the scene on CHURCH: guitars zigzag like they're signing a deal with the Devil, while heavenly choirs make a rebuke in the background. There's lots of subtle details, and the more you listen the more the album's headstrong-meets-headphones, hip-hop-meets-synth-pop production starts to resemble a rendition of "Personal Jesus Walks." Whereas Zebehazy Summer could easily soundtrack a block party, CHURCH — focusing as it does on graver matters — is less meant for celebratory situations, although it can still be quite uplifting and inspiring.
Passalacqua spit faithfully, even through sonic atmospheres that seem apocalyptic (courtesy of Seth and Jax Anderson). These include points when the beat momentarily cuts off completely, as in "POWER", which leaves the duo accompanied only by police sirens or simply silence. Whatever arrangements the rappers are thrown into by their collaborators, they quickly adapt and rise to the occasion – much like the indomitable spirit of the city they hail from.
CHURCH sees the duo operating at peak performance, making music that transcends the limits of rap game. The revival that Passalacqua staged this summer will continue on forever with this record.
Comments