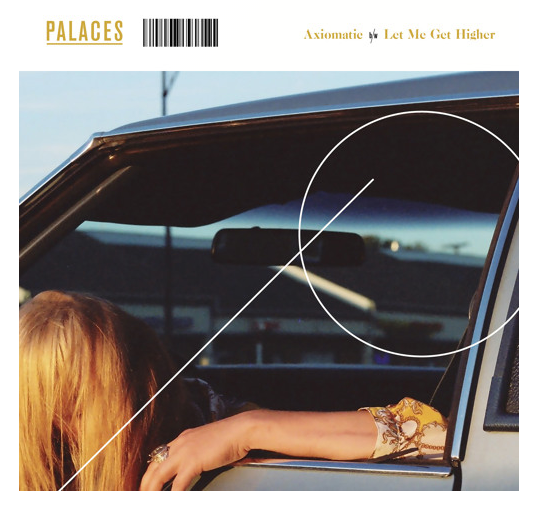 Last year saw the release of In Transient Light, a fuzzy collection of songs from Detroit duo PALACES. The band showed an affinity for shoegaze guitar tones and lo-fi recordings, creating a dark atmospheric sound all their own. The band have since performed with a wide range of acts touring through Detroit, winning over more and more fans at every gig.
PALACES' new single finds them ready for the spotlight. The first whirring guitar notes of "Axiomatic" plunge the listener into a swirling tornado of menacing synthesizer on top of a sluggish drum beat. It's a dense song with a bunch of hazy layers that accentuates the main narrative. "Your love is strange, your love is strange," chants a shrouded voice.
The B-side is a more chipper counterpart, with fewer thick layers of fuzz and an upbeat drum pattern. "Let Me Get Higher" shows that PALACES don't just live in dank basements, but that they know how to get the kids to dance too. 
PALACES are no strangers to live performance. Catch them this Saturday, May 30 at the New Dodge Lounge in Hamtramck and listen to their new single "Axiomatic" and "Let Me Get Higher" below:
Comments