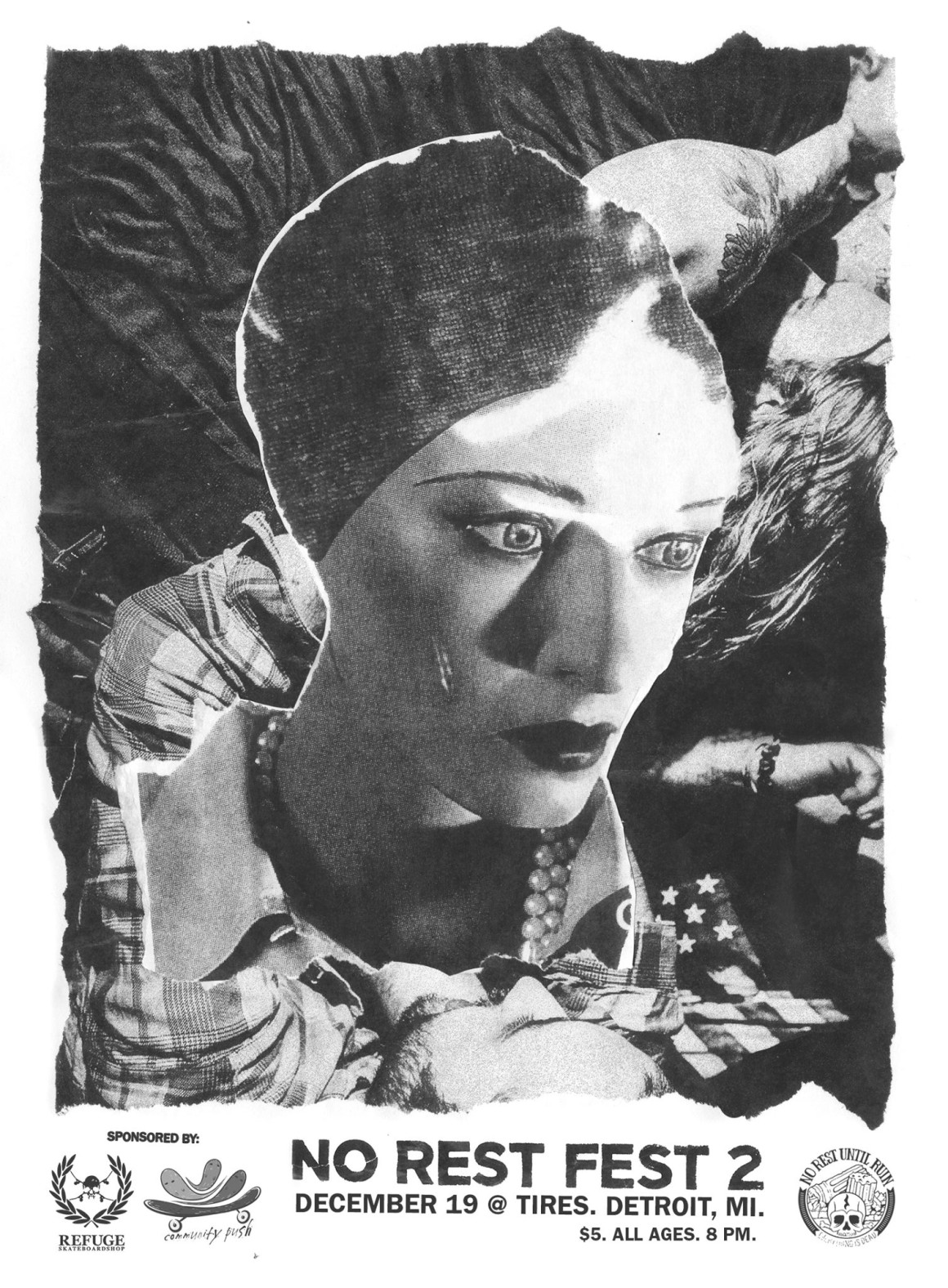 "Collective of artists and occasional record label" No Rest Until Ruin will host their second annual No Rest Fest on Saturday, December 19 at warehouse venue Tires. Twelve bands will play ten-minute sets in rapid succession, with Clear Soul Forces, The Armed, Old Gods, and Mexican Knives among them. Tires also features an indoor skate ramp, and attendants are encouraged to bring their boards.
The all ages show is $5, with the proceeds going to Charity Music. The organization provides musical instruments and education to at-risk youth. The first 100 people through the door will also receive a copy of the new Nice Hooves (members of The Armed) full-length "The Gall" on super-limited gold cassette. 
Check out the NRF2 Facebook event for the full line-up, and you can stream Nice Hooves new album on Stereogum right now.
Comments