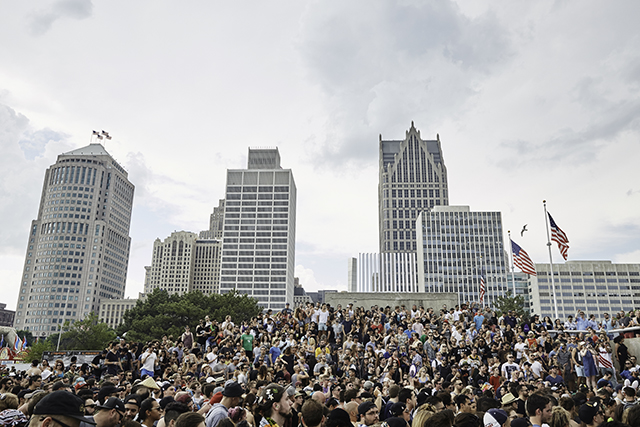 By the second day of Movement, certain themes emerge. While they're different every year, some motifs are perennial. For example, you know that the opening day will bring a sense of unbridled excitement and even relief, because the anticipation of this event can finally be unleashed. And the third day bears the weight of the home stretch, the one last hurrah, the final salute, or the victory lap. You hit that extra set, you squeeze in one more after-party, and you break out the emergency credit card for a non-emergency.
Whither the second day, though? There are a few ways to approach this midway point in the festival. Some might call it the sophomore slump, but that's usually a sign of poor planning or going too hard the first day. A more realistic mindset is to look at it like a trial or tribulation, with seasoned fest-goers aware that Movement isn't a sprint so much as it is a marathon. Pacing is everything.
Yet when thinking of this year's Movement, an image that kept popping up was that of the pyramid, not only as a visual that appeared on projections or as a literal protrusion from the ground, but as a signifier or marker that people would use to demarcate where they were. "Meet me at the pyramid." But which one exactly? The confusion would arise because not only did "the pyramid" mean the ziggurat by the Beatport Stage, but the amphitheater in front of the Movement Main Stage, or — believe it or not — the Noguchi fountain in the center of the plaza.
The second day, then, isn't a dip in the flow of Movement. It's a summit and a high point. Movement hits its crest here, and those who reach that peak know that you don't go back down. What follows is the uncanny valley, except you're at one with the whole thing. Before we move on though, let's take a moment to enjoy a birds-eye view of day two.
All photos by Nick Kassab.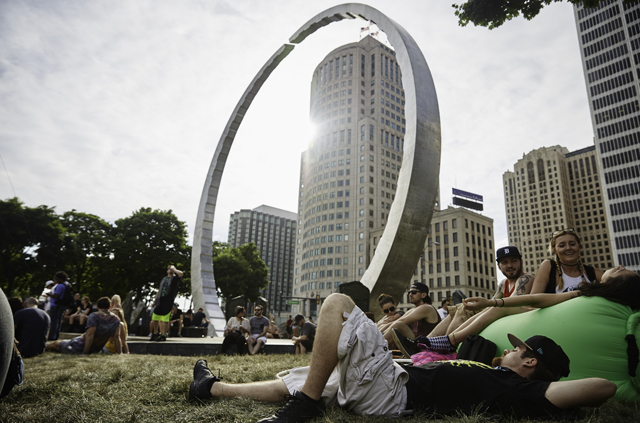 ---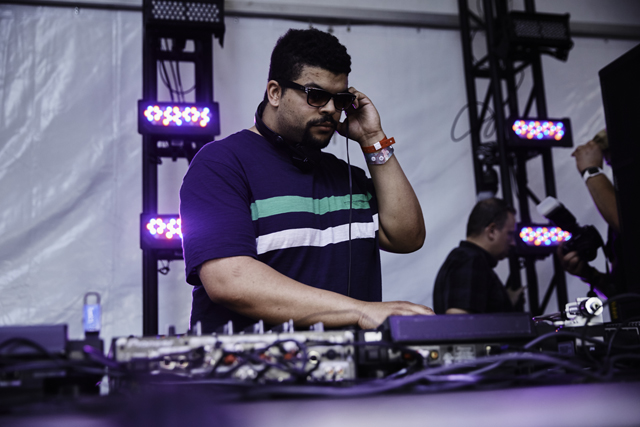 In the week leading up to Movement, there were ominous predictions that Detroit would be subject to a weekend full of storms. For an outdoor music festival, this can — quite literally — be a mood dampener. But after the first day passed with barely a drop from the sky, and with forecasts promising nothing but sun, it appeared we were in the clear for good. What we may have failed to take into account is the power of music — particularly when paired with dance — to control natural forces. When rising local producer and DJ Ryan McCray took to the Opportunity Detroit Stage Sunday afternoon, no one could have known from the azure expanse above their heads what was about to pour down on them — that is, unless they had ever heard McCray's music before.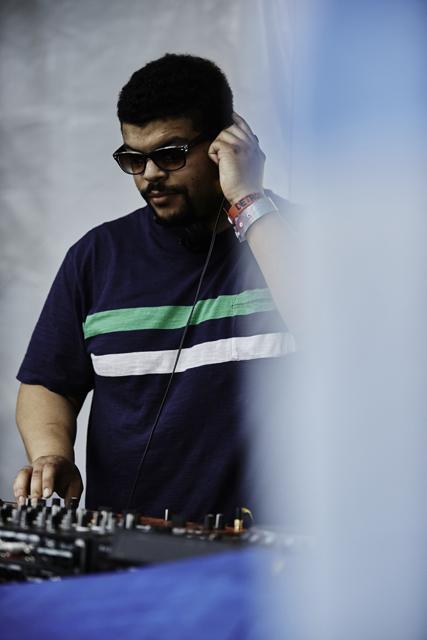 McCray uses his hometown's techno legacy as the foundation of his sound, but then he digs deeper, as in deep house. The subtle warmth and soul of his tracks make them a natural entree for listeners who find electronic music a bit rigid or repetitive. In McCray's capable hands, beats are a means to an end, and that end is to get you groovin'. He's so adept at his craft, in fact, that even Mother Nature couldn't help but get down to the rhythm of the music, and for about fifteen glorious minutes, the skies opened up and rewarded Hart Plaza with a deluge of cool waters. The incantatory power of McCray's smooth tracks brought new meaning to the idea of "making it rain," and refreshed weary attendees at the fulcrum of the festival.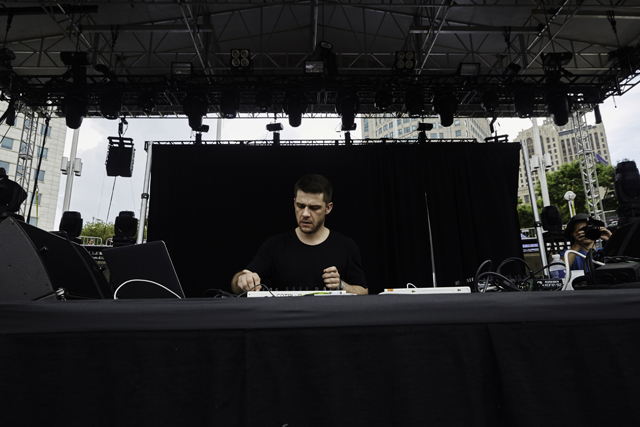 You hear the word "matador," and you naturally think of a showman. It's a fitting stage name for Dublin-based artist Gavin Lynch, who certainly knows how to wow a crowd. His set on the Movement Main Stage had an unforced quality to it, as if there weren't thousands of people in front of him. But Matador is no bedroom producer, and his music has the big tent sound that you'd expect of an act at Ultra or Tomorrowland, without all the unnecessary bombast or braggadocio. Instead, Matador focuses on the substance, and lets the style follow from that. Ear-pleasing, candy-coated keyboard runs glistened and gleamed atop toe-tapping, foot-stomping beats, and the steady energy not only swept across the stage but set the tone for the rest of the evening.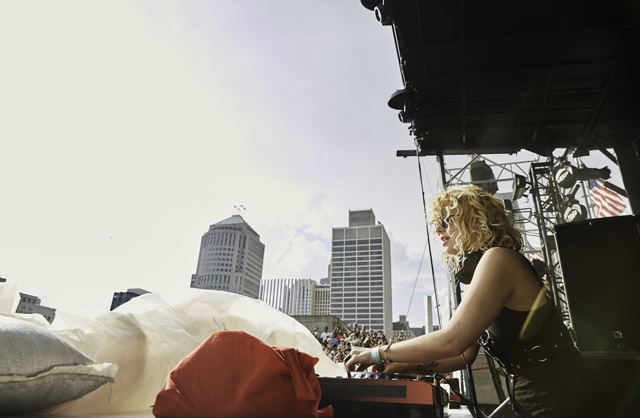 Beatport Stage induces strong reactions: you either love it or hate it. There's rarely any in-between. With its ensconced, hard-to-access location — near the riverfront and partly blocked by a terraced step pyramid — the stage quickly gets crowded and often features acts that recall a hedonistic, fun-loving vibe. Think of a spring break that never takes a break; it's a slice of beachlike paradise in a Rust Belt town. Across the water you can see Windsor, which is where Heidi — who's onstage right now — hails from. And for her, Detroit was a haven when she was growing up and discovering the sounds of house and techno.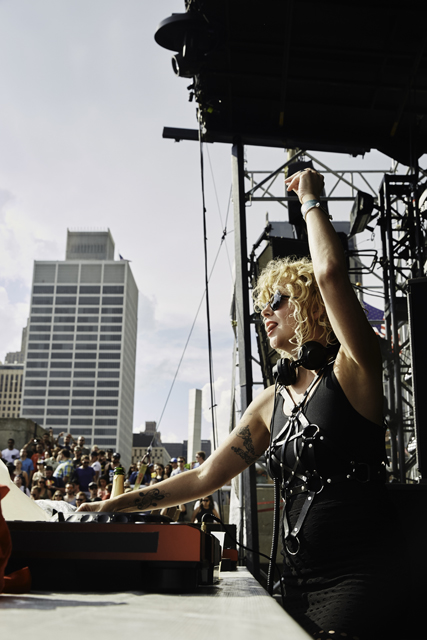 Heidi's set flipped the script on a lot of electronic tropes. Her use of male vocal samples, her arrhythmic patterns and ambient washes, and her general affect and demeanor challenged the idea that the Beatport Stage was simply a clearinghouse for party-friendly acts. Here we saw that it was possible to discover new sounds in the most unexpected places. In the words of one of her samples: "It's real."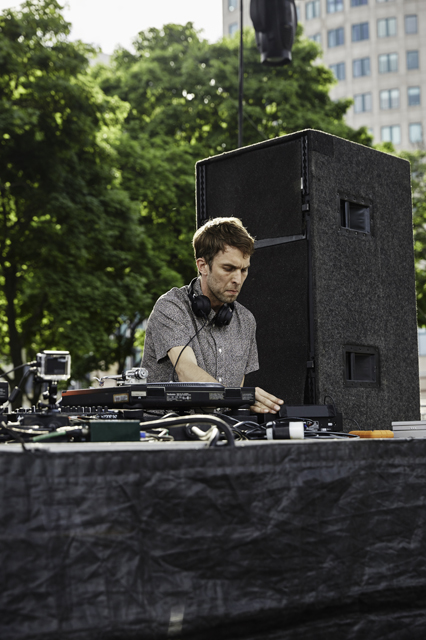 Also keeping things fresh was Shaun Reeves over at the Made in Detroit Stage, where even the projections on the scrim visualized electric current coursing from one end to the next. In general the Detroit-born, Berlin-based DJ's set maintained a steady pulse, which kept the crowd engaged and moving in unison; however, every once in a while Reeves would introduce a shattering clang of noise or a quick build of snares playing sixteenth notes — but nothing was ever too disruptive. The mood was that of gently percolating reverie rather than bubbling-over revelry.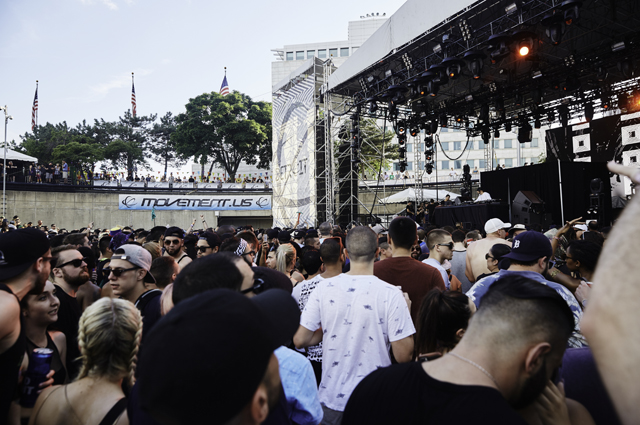 But if saturnalia was what you were after, you could find it at the Movement Main Stage, where Düsseldorf-based DJ Loco Dice was performing a fiery set that quickly filled the house. His sound is as magpie as his background, which includes Tunisian heritage and a stage name of hard-to-place etymology. (Is it Spanish? Is it Italian? What's with the Mexican flags?) But those questions subside when you hear the rabble-rousing din of his compositions, feel the weight of his beats, and recognize the influence of some of your favorite hip-hop tracks of yore. This is music to lose your mind in and move your body to.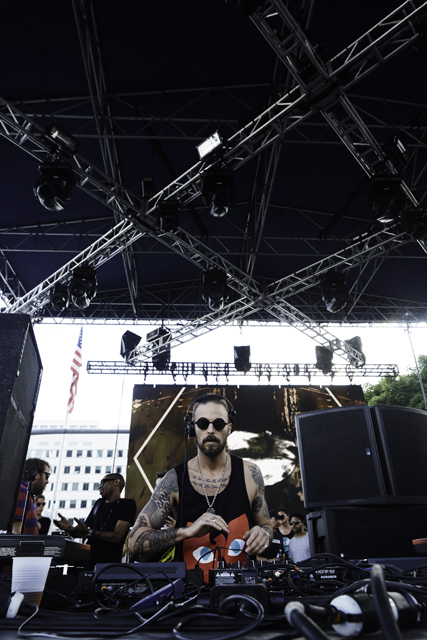 Having had that out-of-body experience, it's time to recalibrate the senses and get cerebral again over at Made in Detroit. It may be a holiday weekend, but school is in session at Hart Plaza, and right now you're slated for a class with Art Department. The project of Canadian producer Jonny White (formerly a duo with Kenny Glasgow), Art Department's underground sound has quickly risen to the forefront of the dance scene, earning accolades and booking venues that would normally elude such an experimental act. But if you caught the set at Movement, you'd understand that the avant-garde can coexist with the user-friendly, as Art Department mixed the low-end churn of dub techno and the heaving beats of deep house with a distinctly minimal touch that had an erstwhile crowd of stoic head-nodders turn into a crew of body-rockers.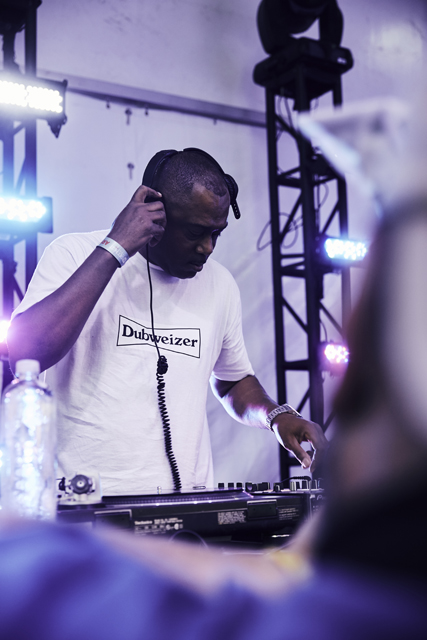 Between the polar ends of brawny EDM and brainy IDM, there lies a happy medium, and Mike Huckaby occupies that space with a sure-footed sense of control. And given the local figure's background with the iconic Record Time store, it's no wonder. His comprehensive knowledge of dance music lets him draw from the whole corpus of the genre, ignoring traditional stylistic boundaries and creating exciting new work that fuses unlikely sounds. For his set at the Opportunity Detroit Stage, this bricolage approach made for a funky performance that continually surprised and kept the audience on its toes. Even the most elite of the electronic cognoscenti would find something to delight them here, and it's a sure bet that Huckaby will continue to pull musical rabbits out of his hat.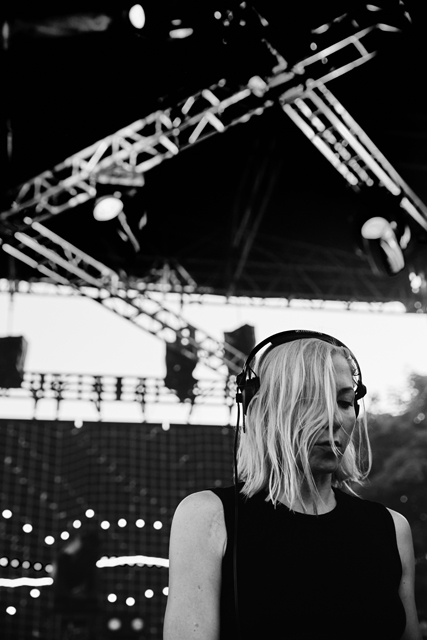 Ellen Allien may not be from Detroit, but the Berlin-based producer and founder of the BPitch Control label is deeply influenced by the city's music. Detroit Music Magazine had a chance to speak with Allien about the role Detroit techno has had on her work, and here is what she had to say: "The biggest influence from [the] Motor City was the music of Underground Resistance and Jeff Mills as a DJ, his minimalistic productions that I heard while dancing or DJing at Tresor, electro by Aux 88. I played this tighter with Kraftwerk and records from warp, LFO in the mix with Juan Atkins and DJ room tracks with 3 phase and Motte."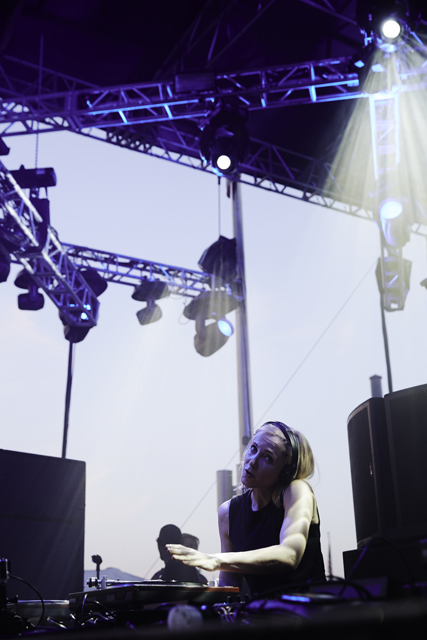 Ellen Allien on Movement: "Movement Detroit presents artists that play an important role in this music. This city is of great importance for me. This is where all the magical music is from. You can hear all the pain and the confidence in the music. The city seems so empty, but through this room for creativity is created what gives the opportunity to let the music music originate that has such a big influence on the whole world."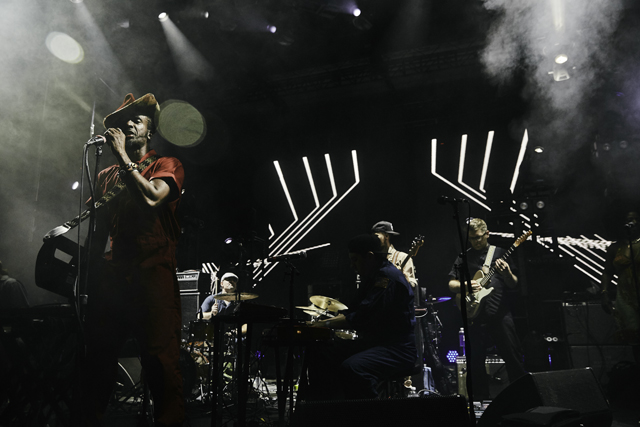 That creativity that Allien speaks of takes many shapes, and they are not all of electronic persuasion. At a festival devoted predominantly to dance music, a funk band can feel like a welcome blast of fresh air, even if it really lays on the stank. Will Sessions are a Detroit-based group who traverse an axis between soul, hip-hop, boogie, and — yes — even house. At Movement, they were joined by Amp Fiddler and female vocal ensemble Dames Brown for a set that provided a sharp contrast to the digital miasma emanating from the surrounding stages. It was as if Red Bull Music Academy had temporarily become an oasis of brass and sass cocooned from the 808s-and-bass elsewhere in Hart Plaza. Where many clubs used to have a dedicated chill room for fatigued ravers to rest and recover, Movement had Will Sessions for us to relax and turn down, all without tuning out.
Once recuperated, it was back into the electronic fray, and what better way than with another one of Detroit techno's original DJs — Eddie Fowlkes. His set at the Thump Stage incorporated a whole bag of tricks: wooly grooves, pitch-shifted samples, feedback, and delay effects. The chiptune-like melodies and intricate rhythmic patterns tickled the brain but prodded the legs. You were chewing your thoughts and dancing your dogs at the same time. With overtones that made overture to the heat of the music, there was no mistaking that for all its stereotypical soullessness, techno is music that comes straight from the heart.
Alas, techno was not going to get the last word on day two of Movement. That honor would go to a master wordsmith as well as a virtuoso producer in his own right — RZA, best known as part of the Wu-Tang Clan. His unmistakable style, which virtually defined a strain of East Coast rap in the mid-'90s and influenced the development of followers such as Kanye West or Just Blaze, has a kinship with Detroit in its use of soulful samples and its "chopped-and-screwed" techniques. But at his headlining Movement performance, the crowd was there to see RZA the showman, and with Stone Mecca by his side, the RZArector came to life. His stirring renditions of classic Wu-Tang era material — and even Bobby Digital tracks — got the audience hyped up, ending the second night of Movement on a high note and leaving Detroit pumped for the final day of the festival.
---
See more from Movement Electronic Music Festival 2016 below: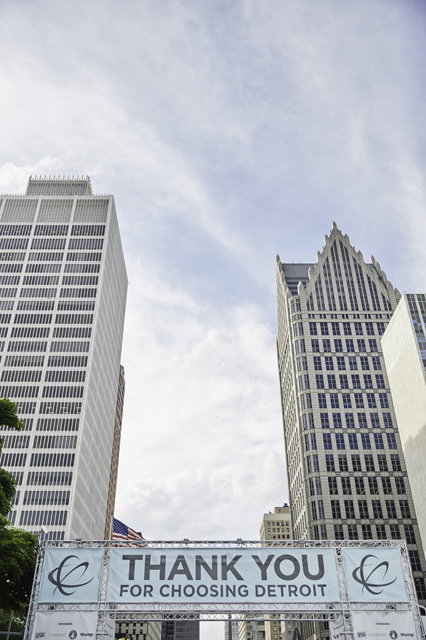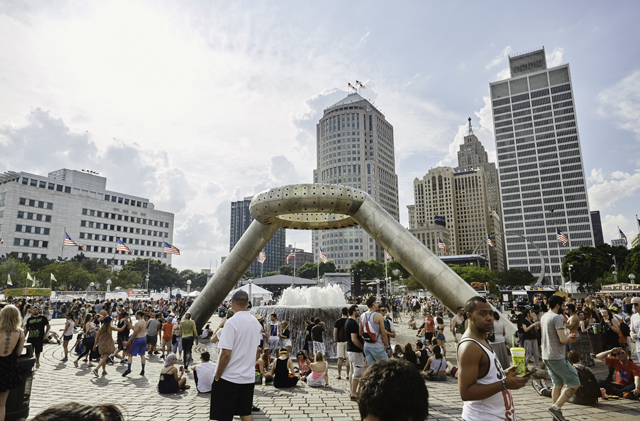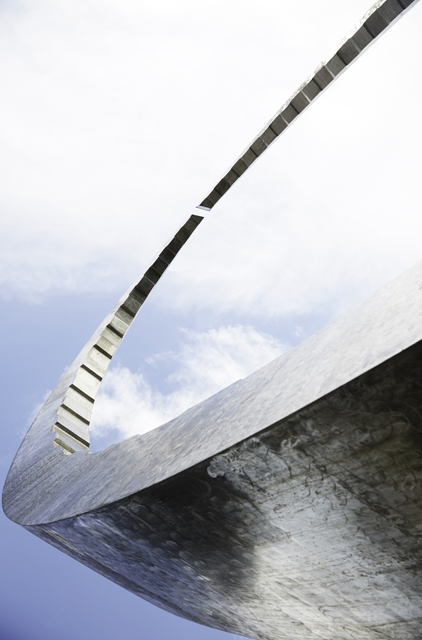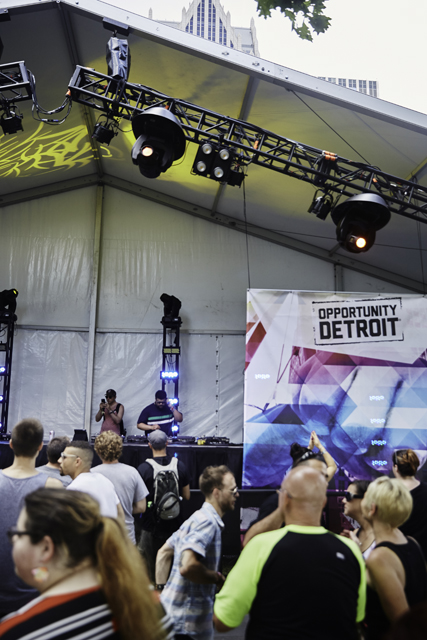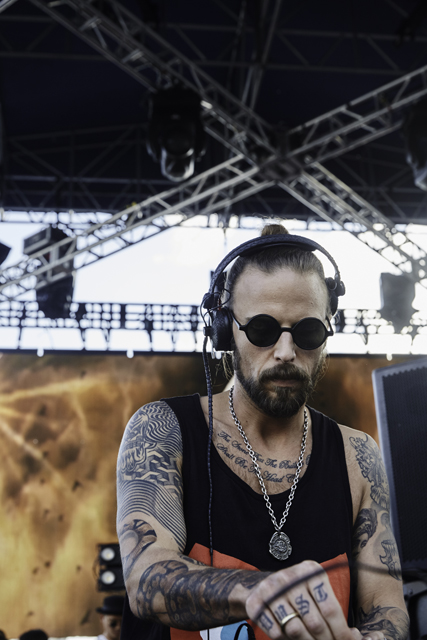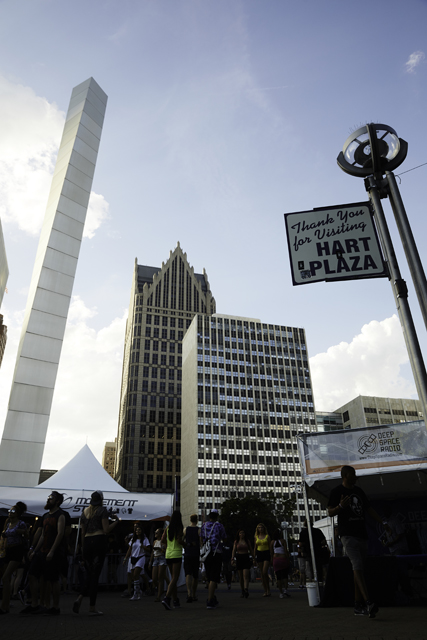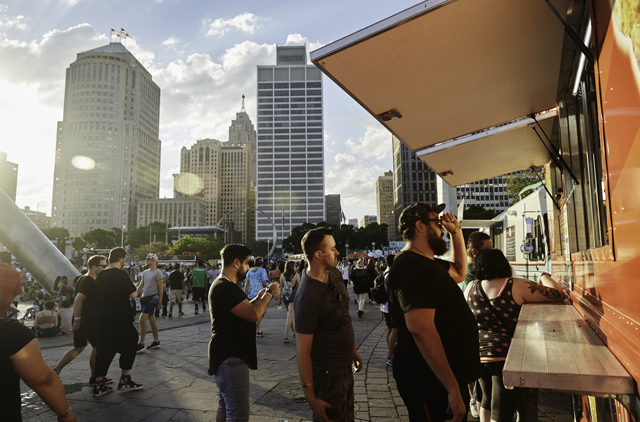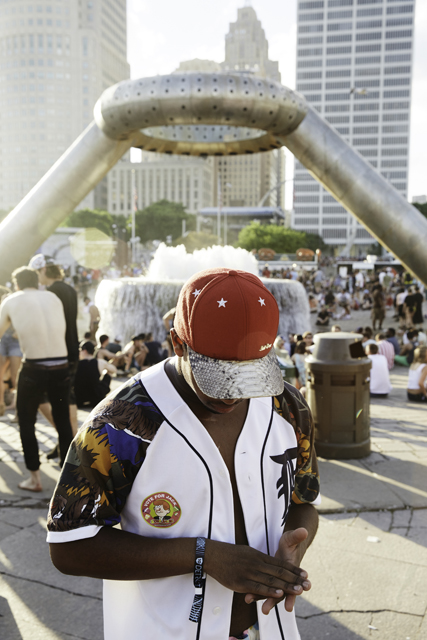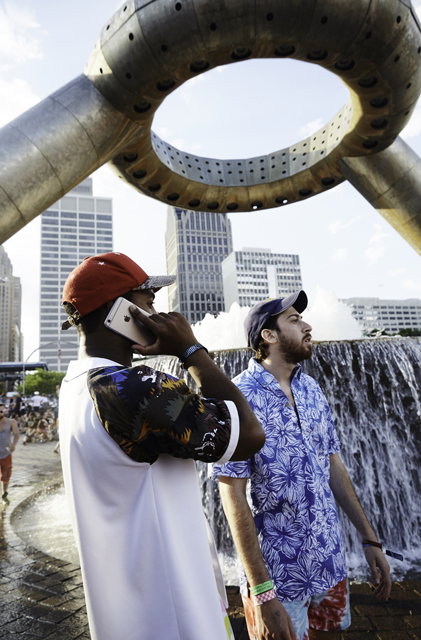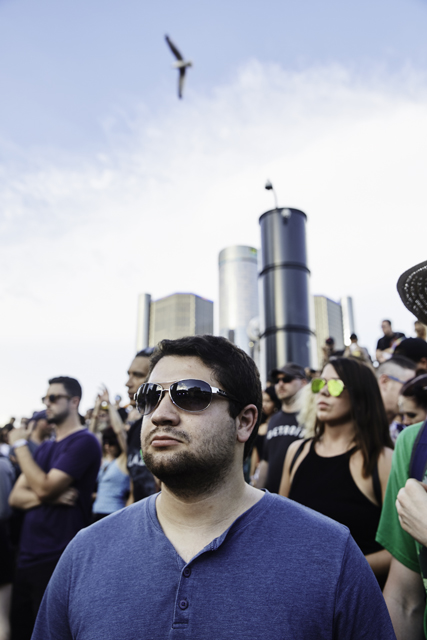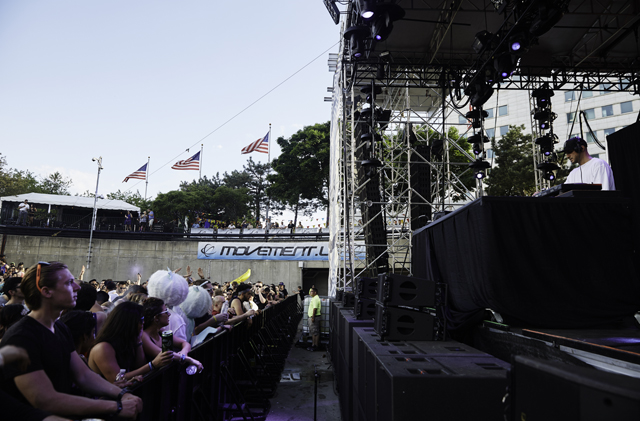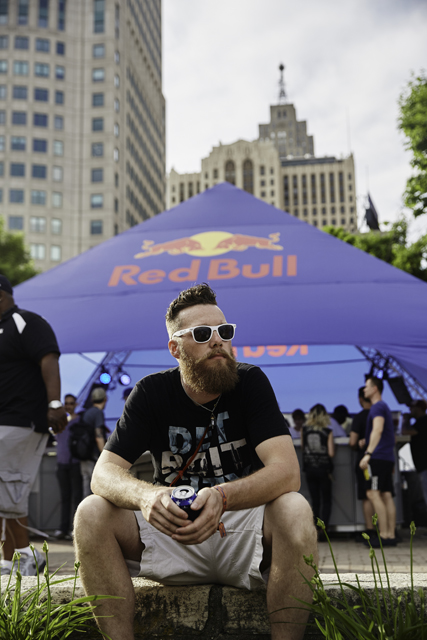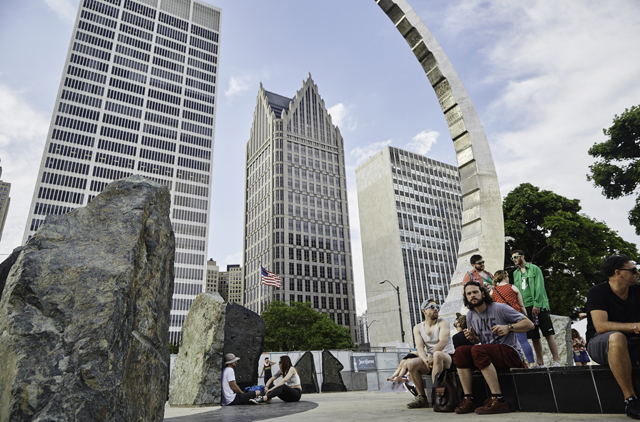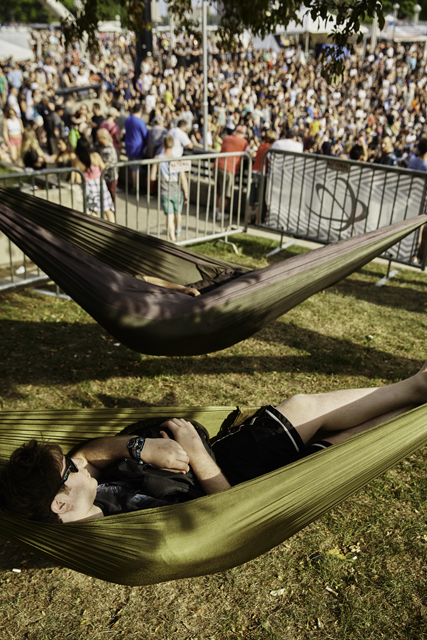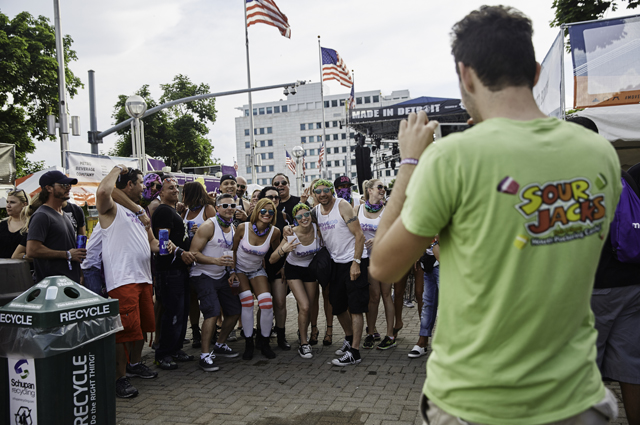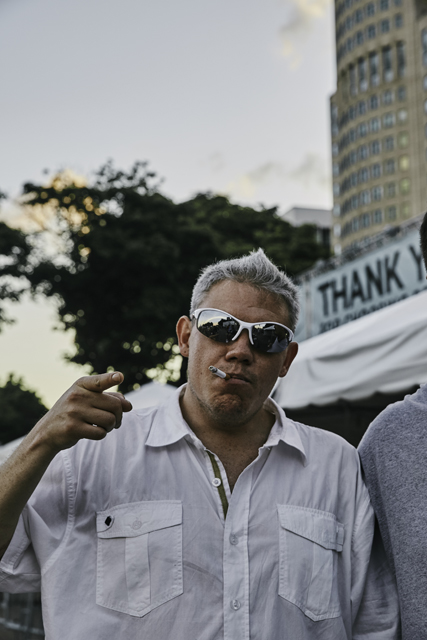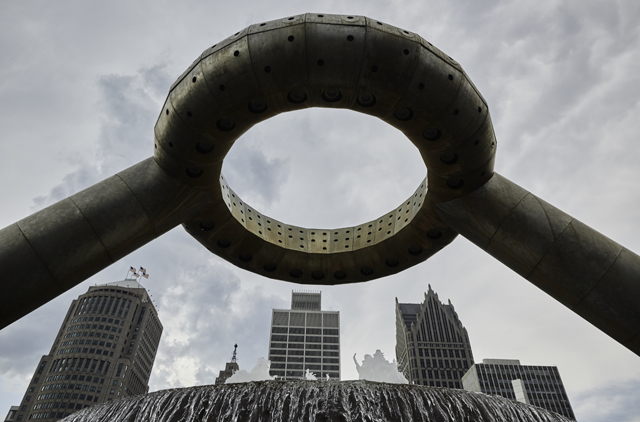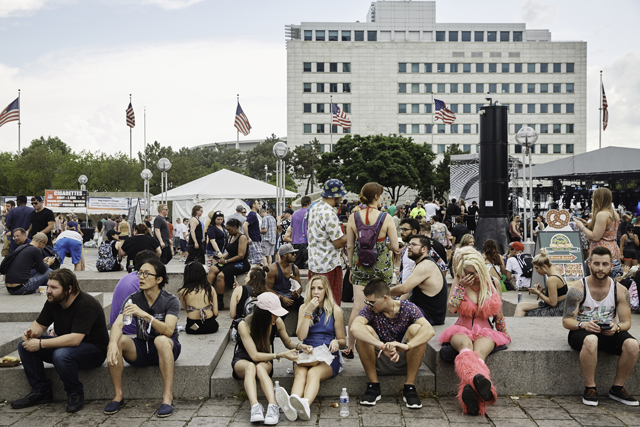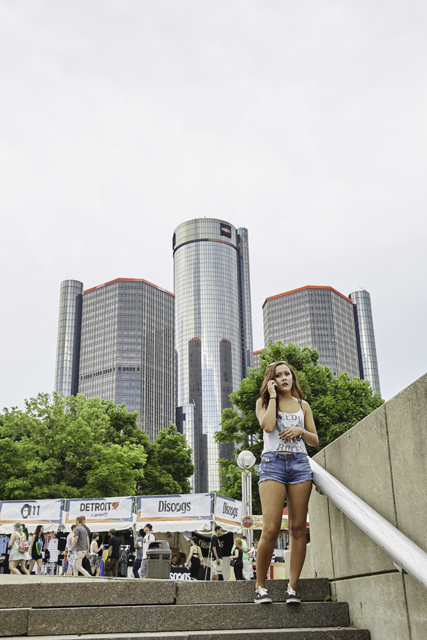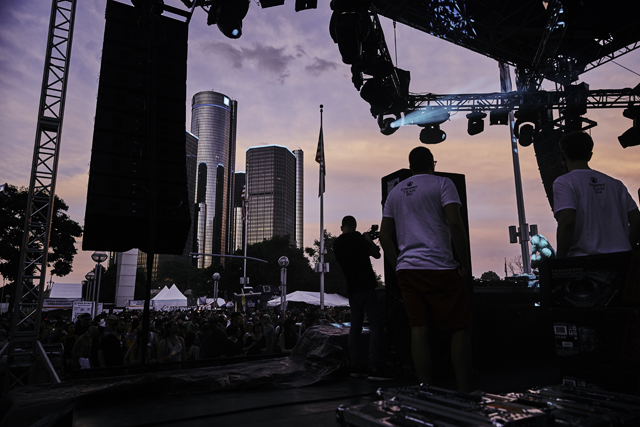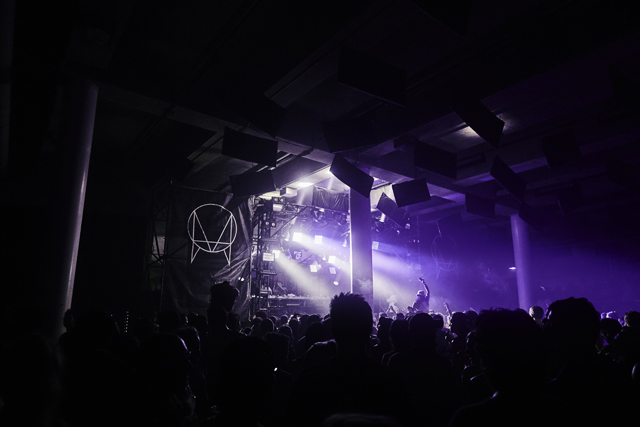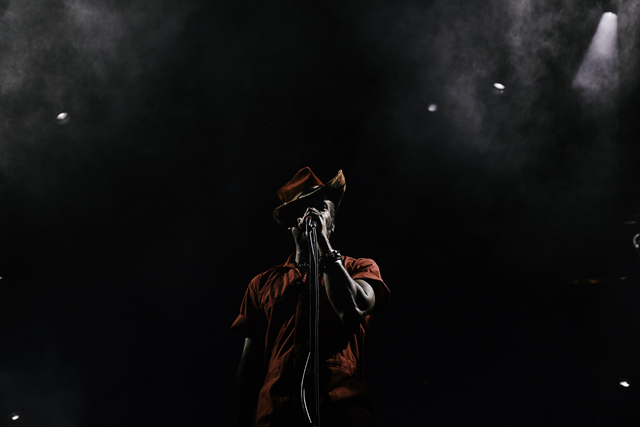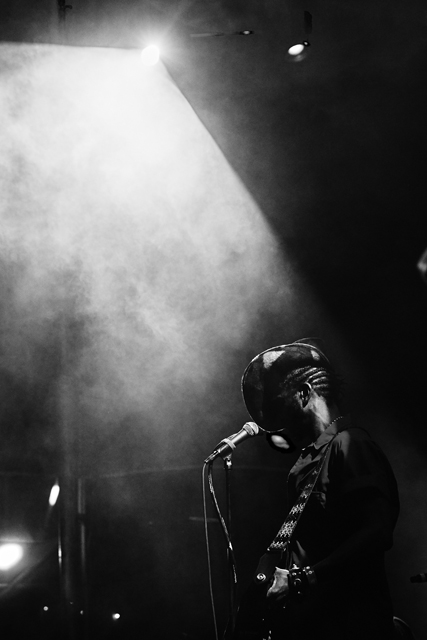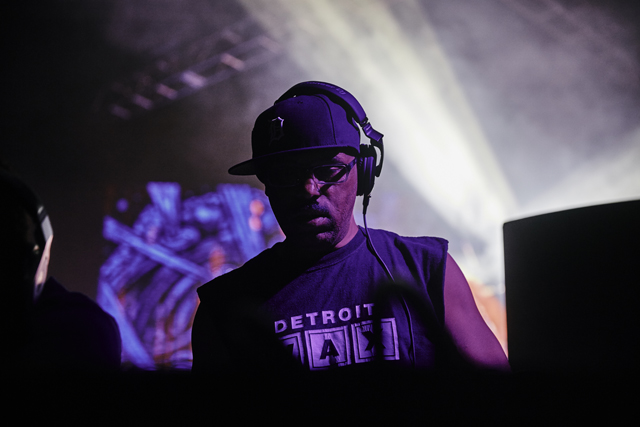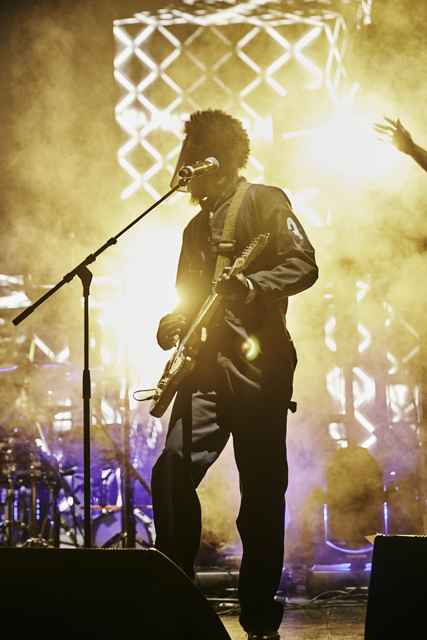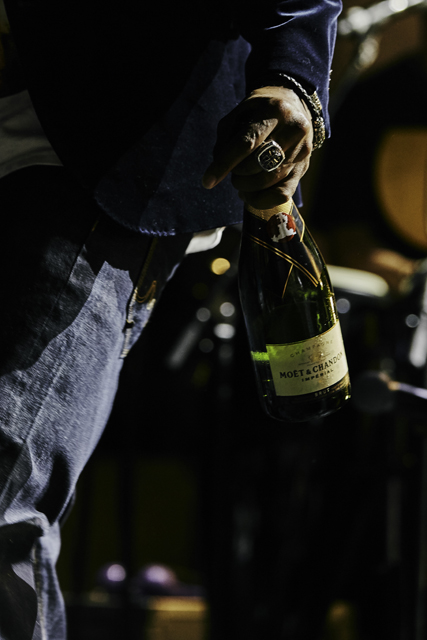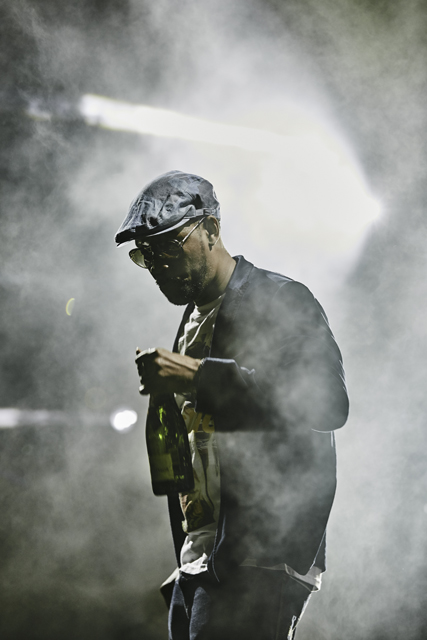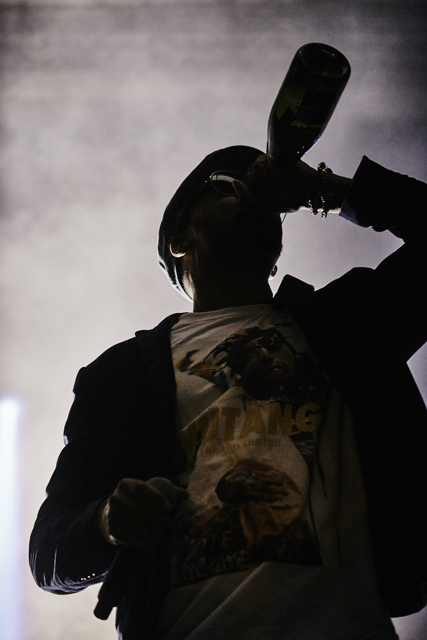 Visit Detroit Music Magazine for more photos and recaps throughout Movement weekend. Discover more Detroit Music Magazine coverage on Facebook, Twitter, Instagram, and Snapchat at @detroitmusicmag.
Comments