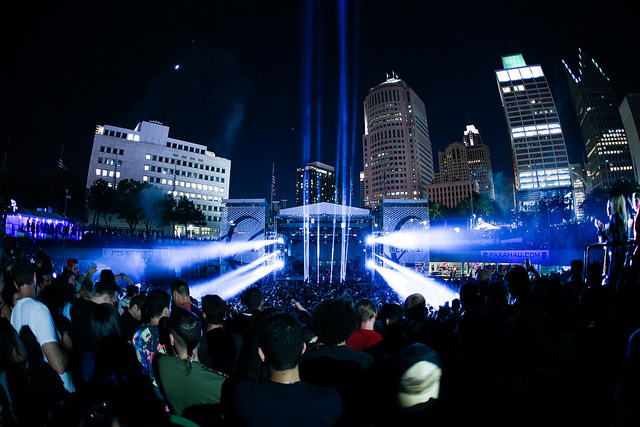 Movement Electronic Music Festival has released "Phase 2" of their artist lineup, rounding out an already impressive array of Detroit-based and international artists. This year, Movement celebrates its 10- year anniversary. Although the festival has experienced iterations before 2006 (such as 2005's Fuse-In, and D.E.M.F.), Movement Electronic Music Festival is now the gold-standard for the electronic music community.
Notable international acts from the Phase 2 lineup include Modeselektor (Live), Dam-Funk, Tiga, and Rza ft. Stone Mecca. These heavy-hitters will perform alongside Detroit favorites, such as Matthew Dear, Zelooperz, Kyle Hall, Calico, Chuck Daniels, DJ Godfather, Marshall Applewhite, Mike Servito b2b Derek Plaslaiko, Ryan McCray, The Saunderson Brothers, and more. 
To purchase tickets, or to checkout the full lineup visit the official Movement website. Stay tuned for in-depth coverage, interviews, and after party announcements from DMM.
See the full Movement Electronic Music Festival Phase 2 lineup below: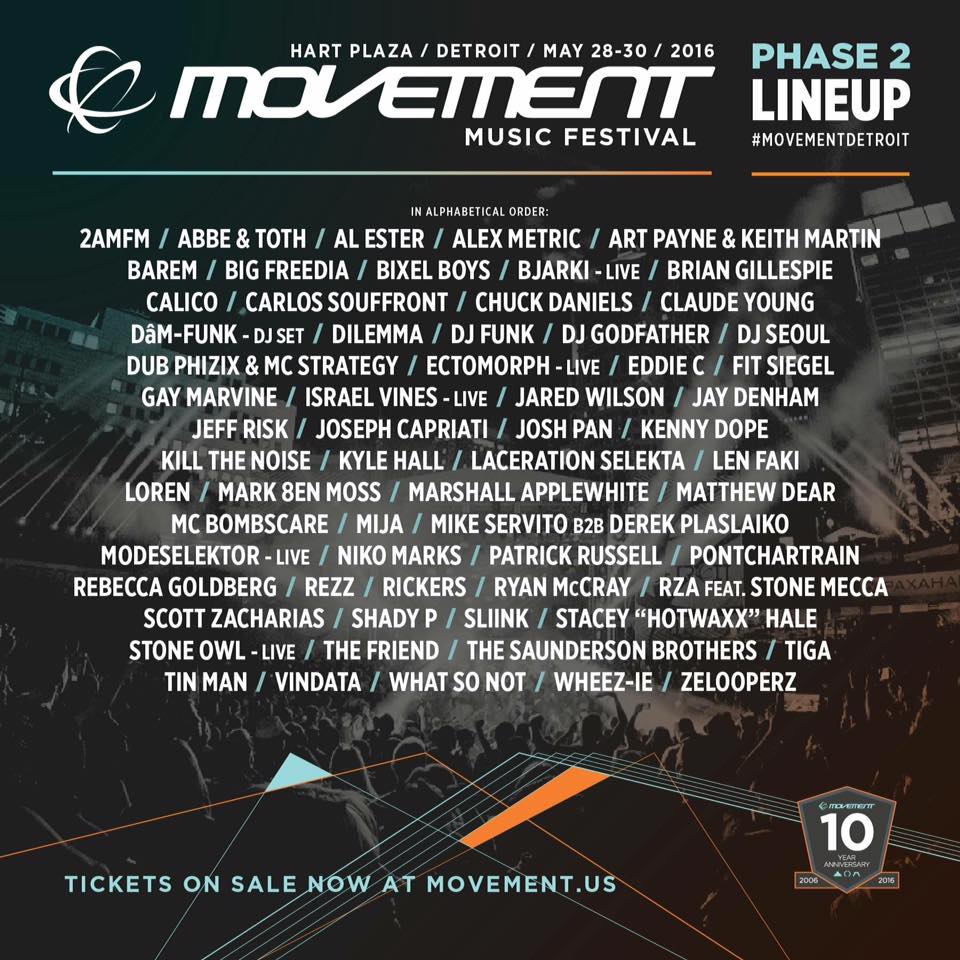 Comments