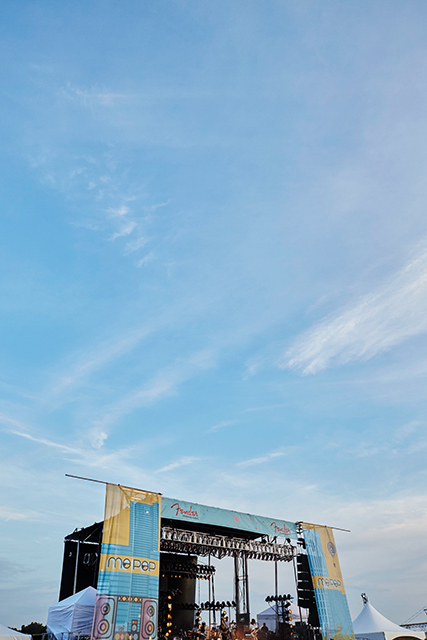 In the midst of an oppressive heat wave that sent temperatures dangerously close to the three-digit mark, coupled with humidity levels that threatened to cross the line from sultry to suffocating, it wasn't any wonder that the streets of Downtown Detroit were as barren as the desert-like conditions this weekend. The restless excitement of warm weather's arrival had finally seemed to give way to the indolent stupor of midsummer. But if you listened closely and followed the sounds wafting through the stifling air, you'd be led to an oasis of mirth amongst all the sloth.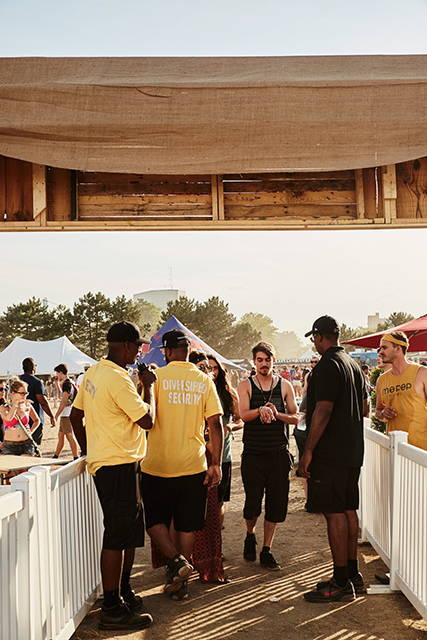 That much welcome haven could be found at West Riverfront Park, where Mo Pop Festival was celebrating its fourth annual edition and its second year in the city itself. Following a 2015 debut, which brought monsoon-like rains that turned the site grounds into a waterlogged mud field and caused hours-long delays, the parched lawn that greeted this weekend's attendees as they passed through the gates was perhaps the starkest contrast to the fest of yesteryear. But the arid landscape was soon forgotten as the event's radiant charms sparkled through blazing heat just as they had through the darkest thunderstorms.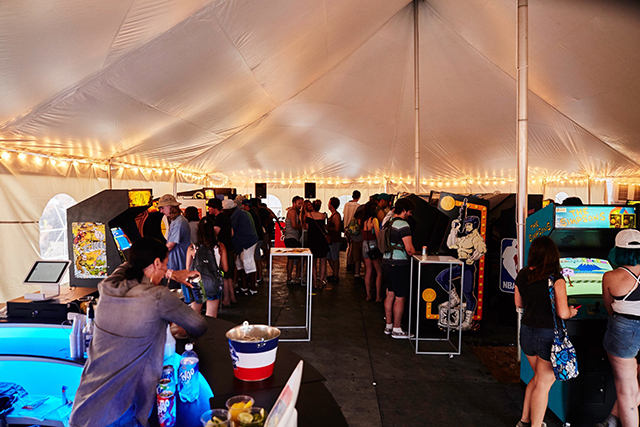 Mo Pop 2016 saw the festival expand its presence not just in acreage, but also with the addition of more food trucks, craft beer sellers, merchandise vendors, and — new this year — an air-conditioned tent featuring vintage video games courtesy of Offworld Arcade. And despite the relative quiet mere blocks away, West Riverfront Park was teeming with festgoers early on, with long lines forming as soon as the gates opened and large crowds assembled around stages by the late afternoon.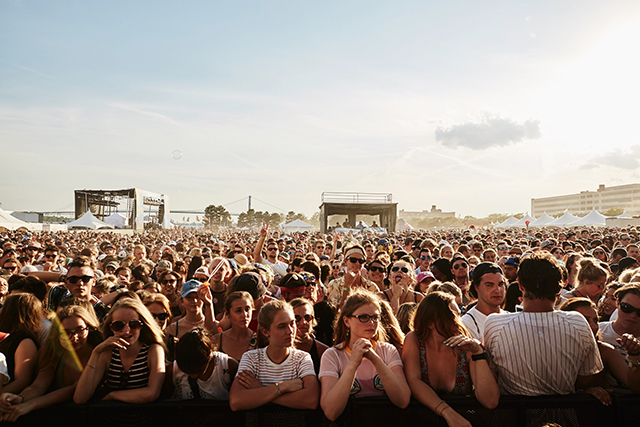 Much like last year, the lineup featured a range of acts who all roughly fall on a spectrum of indie-leaning styles. But along that continuum you could find music as varied as the snot-nosed garage punk of Chicago's Twin Peaks or the angst-ridden guitar rock of Britian's Nothing But Thieves. In between there was everything under the burning sun: R&B-indebted dance party anthems, windows-down road trip sing-alongs, and tunes as well-suited for turning up the grill as they were, for well, just turning up.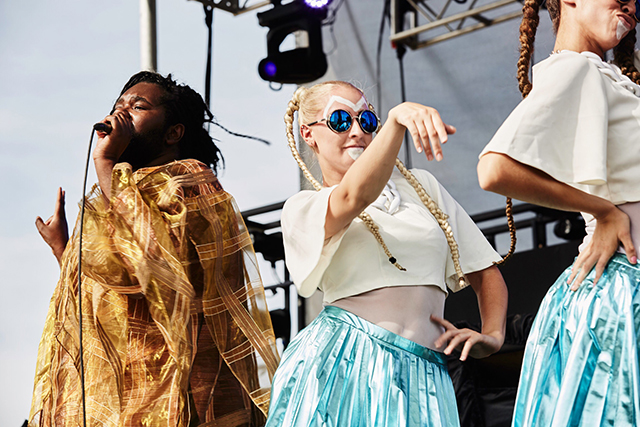 Highlights included local favorite Tunde Olaniran, who was fortuitously moved to an afternoon slot after Los Angeles' skatepunk quartet FIDLAR had to cancel at the last minute. Olaniran's ebullient mix of electronic beats, soulful grooves, and hip-hop agitprop was a welcome respite from the mostly guitar-driven acts that dominated Saturday's schedule. Songs such as "Namesake" tackled identity issues in unexpected ways at a time when race has moved once again to the forefront of our nation's discourse, but Olaniran's inventive choreography added a dash of theatricality that also came with a dose of hope.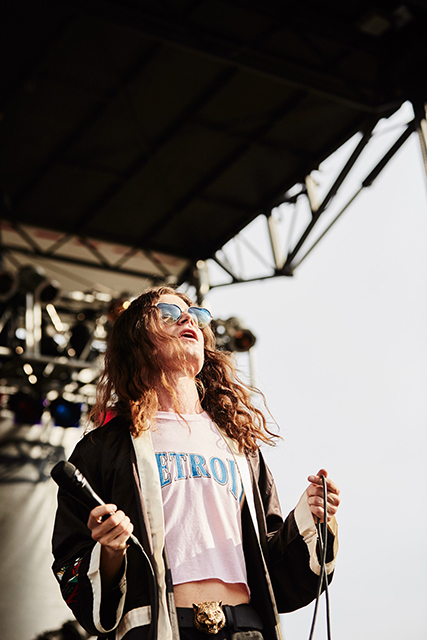 Grand Haven native Garrett Borns, who is now based in Los Angeles and performs as BØRNS, wowed his home state with a set that was as light and lissome as the gossamer cut-off shirt he wore, boldly emblazoned with "Detroit" across its pink front. The songwriter might best be known for his spirited track "Electric Love," but it was a cover of Elton John's "Benny and the Jets" that really got the crowd going and connected Borns with a long lineage of dandyish stage performers.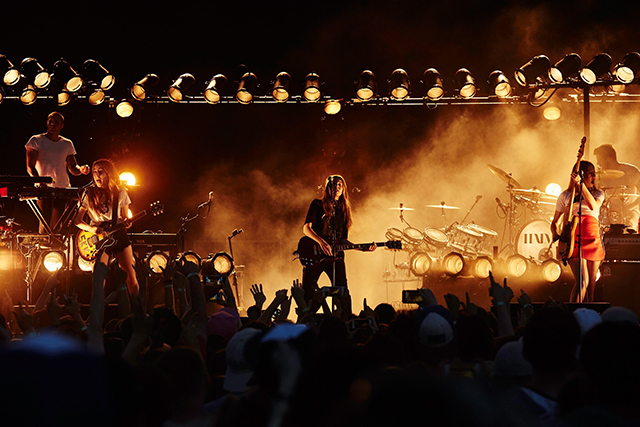 Saturday night closed out with a trifecta of acts, each more popular than the next, though of them all it was the penultimate group — HAIM — who nailed every single note with pizazz and apblomb. The three sisters from Southern California grew up listening to the airtight soul songcraft of Motown, as well as such stalwarts of modern pop as Joni Mitchell, The Beatles, and even Santana. And with their in-the-pocket, plosive vocals and meme-ready bass faces, the trio cast a spell on the audience with hits from their 2013 LP Days Are Gone and a Prince cover that did the late musician's legacy justice.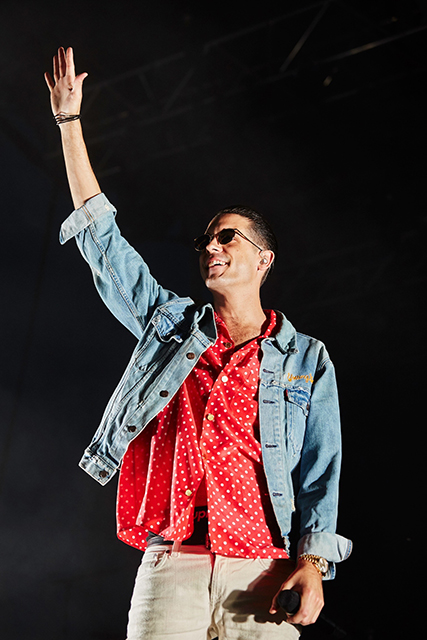 HAIM were bookended on one end by British band Glass Animals — whose sinewy, slinky jams were the sonic glue that brought together the scattered crowds (many of whom had dispersed for dinner) in time for the home stretch — and Oakland rapper G-Eazy — whose blend of AAVE-inflected stage banter and "James Dean" demeanor pitched him somewhere between the gangsta and the gauche, like Eminem crossed with Macklemore. But however you felt about his performance, there was no denying it had a real effect on the enthusiastic, cheering audience.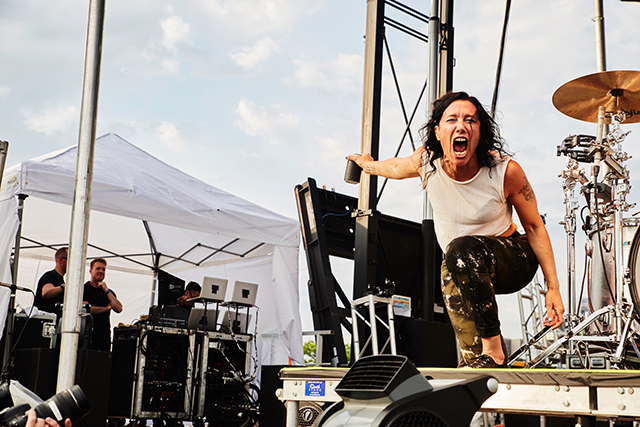 Going into Sunday, the forecast portended a repeat of the floods that plagued 2015's Mo Pop, but aside from a quick downpour early in the day that temporarily halted performances, the rest of the fest went off without a hitch. Despite abbreviated and postponed sets, acts like Raury, Shakey Graves, The Head and the Heart, and Matt and Kim all drew sizable crowds for their electrifying stage shows. In the case of the latter, this was true even when the band experienced technical difficulties, as drummer Kim Schifino led the audience through a spur-of-the-moment, improvised dance routine.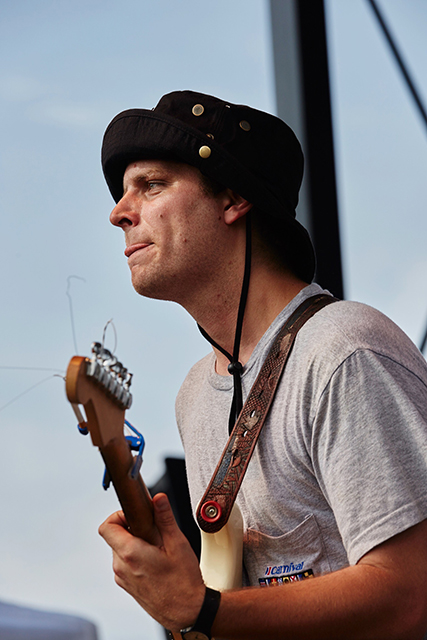 The highlights of Day Two included a double-header of celebrated singer/songwriters — Mac DeMarco and Father John Misty — who both offered up variations on the troubador trope. DeMarco's starry-eyed bard is equal parts stoner and slacker, but that belies the sensitivity that underpins his goofy odes to cheap cigarettes and meditations on the mundanities of daily life. Coming off a much-debated set at WXPN's XPoNential Music Festival in Philadelphia, it was anyone's guess where Father John Misty (aka J. Tillman) would go with his Mo Pop performance, but he largely avoided politics in favor of languorous but romantic renditions of songs drawn largely from his last two albums, I Love You, Honeybear and Fear Fun.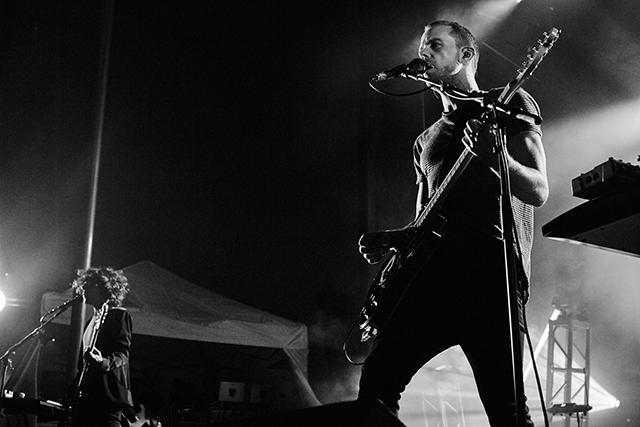 Last year Mo Pop ended with a performance by Modest Mouse, a band who've been an alt-rock institution now for more than twenty years. Though M83 have not been in existence quite as long, it did come as a surprise to many attendees that the French electronic group have been making music for at least ten years longer than "Midnight City," the song that broke them through to an audience as widescreen as their sonic marvels. That sax solo-featuring track was among the '80s-influenced gems in their set, which was heavy on synths and shimmer, and that firmly established the "pop" of the festival's name.
And so with attendance figures up, rain clouds kept at bay, and the music keeping pace with the summer heat, the organizers of Mo Pop could log another successful event in the books. Their event may be young, but it has already established its own identity among the roster of Detroit's outdoor summer music fests. Movement ushers in the season with its adrenalized rush of energy coursing through every avenue and afterparty; Dally in the Alley brings things to a close with one last hurrah before fall's brisk winds and blazing colors. But untethered to any major holiday and positioned at the zenith of summer's swelter, Mo Pop does just that. It pops. It bursts with vigor and vitality — much like the Motor City does in even the harshest conditions — and for that reason alone, the festival's future looks bright as ever as it heads toward its fifth anniversary.
---
See more photos of Mo Pop Festival 2016 by Nick Kassab below: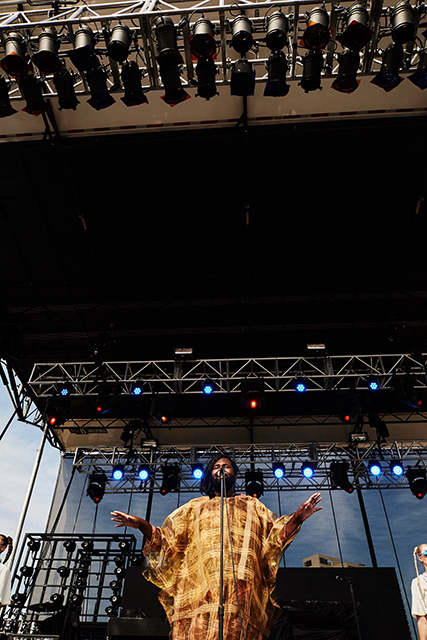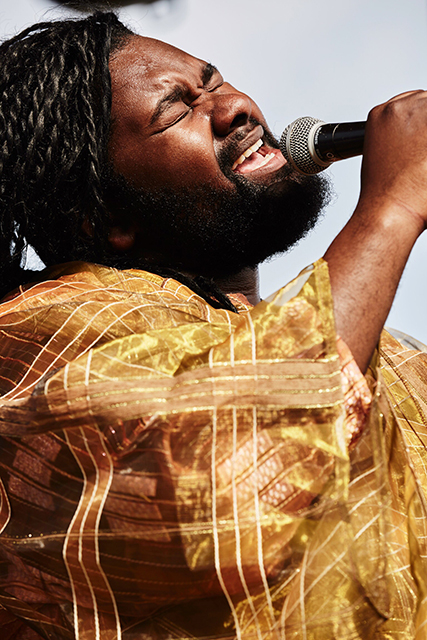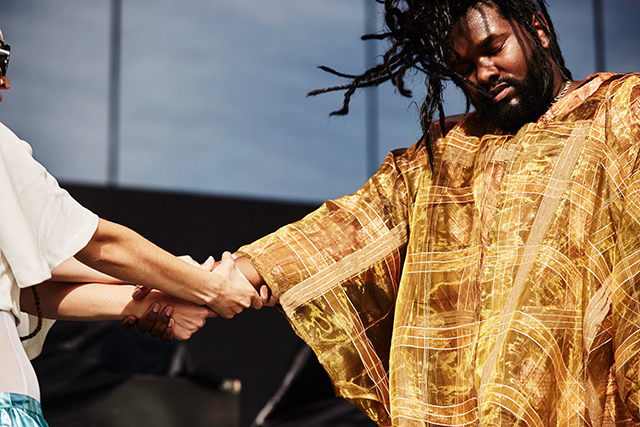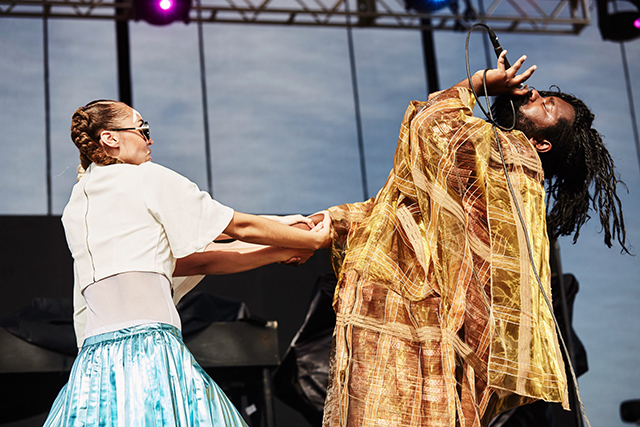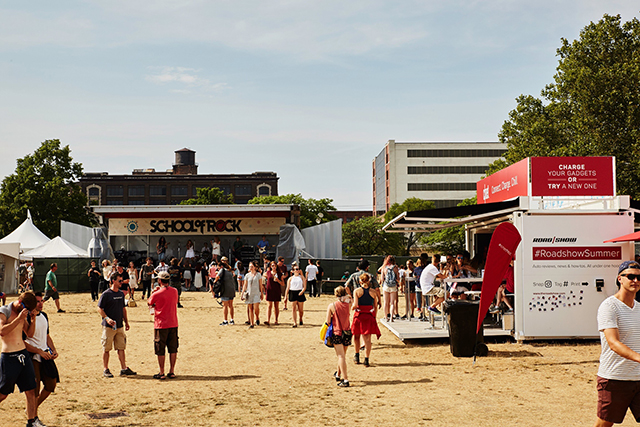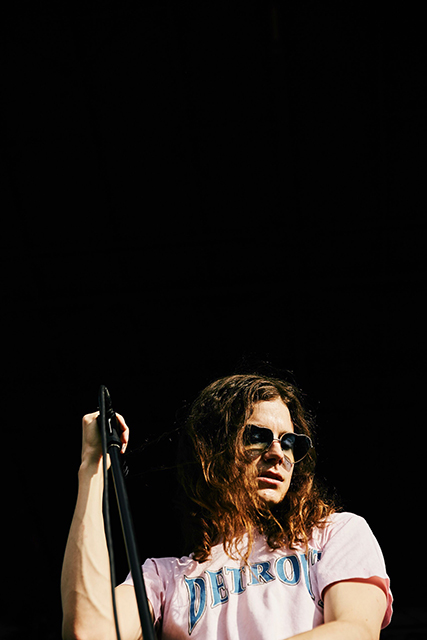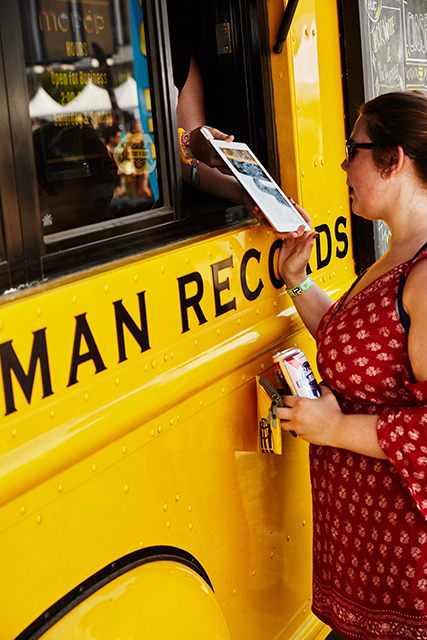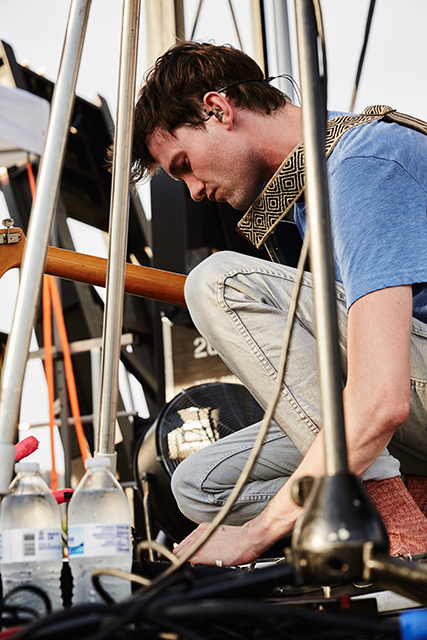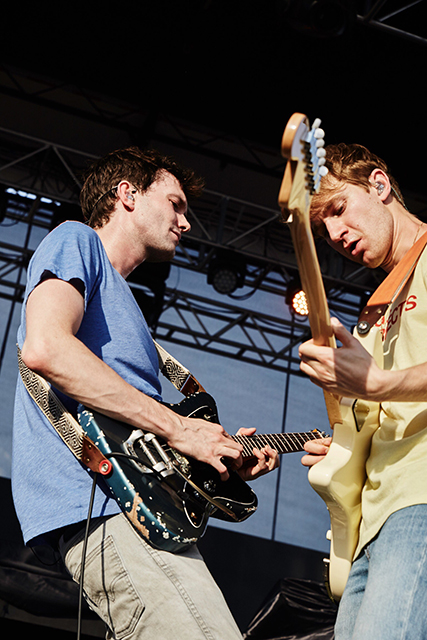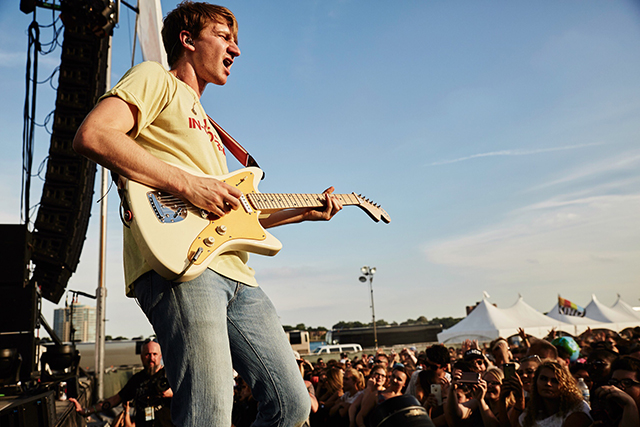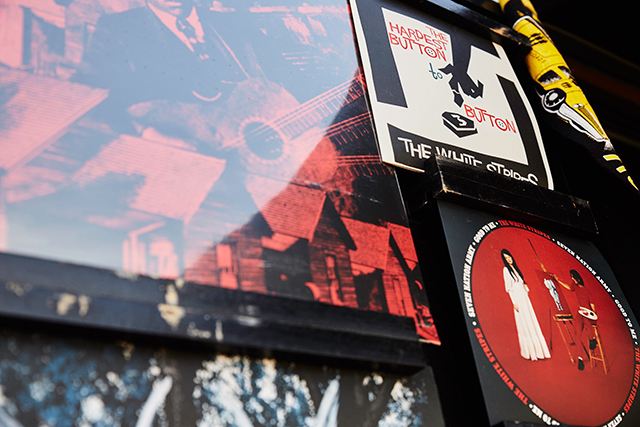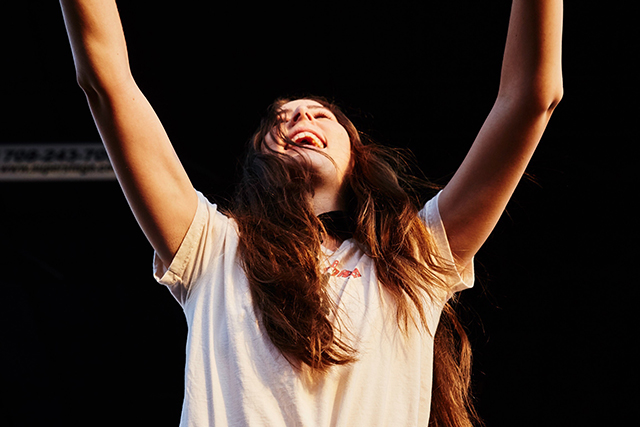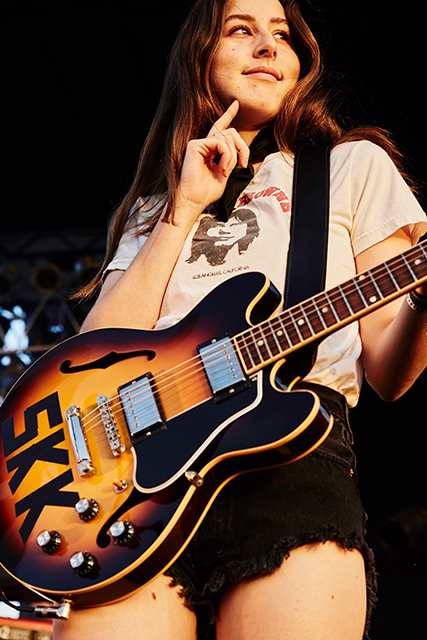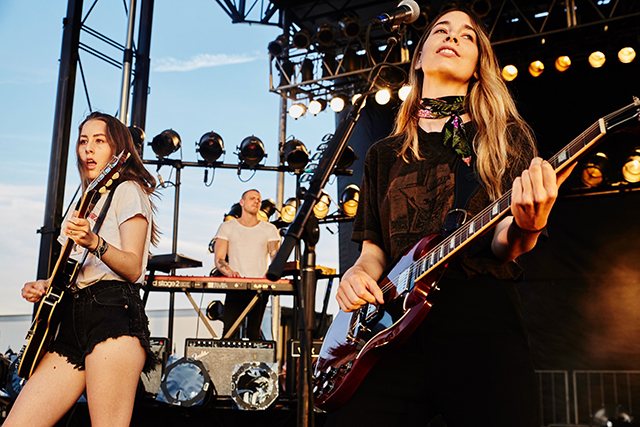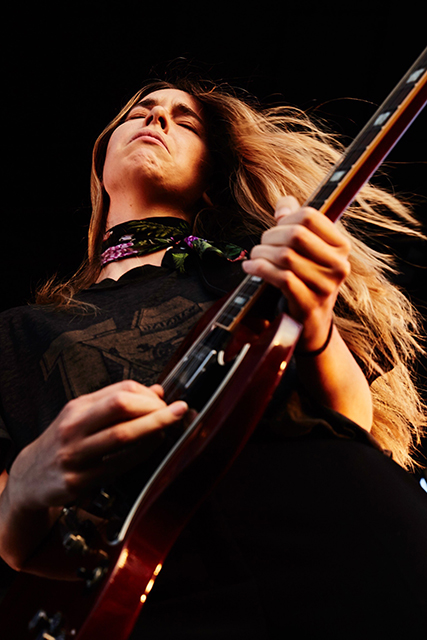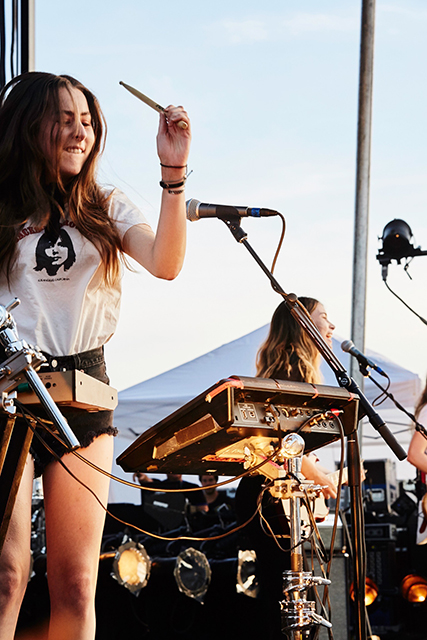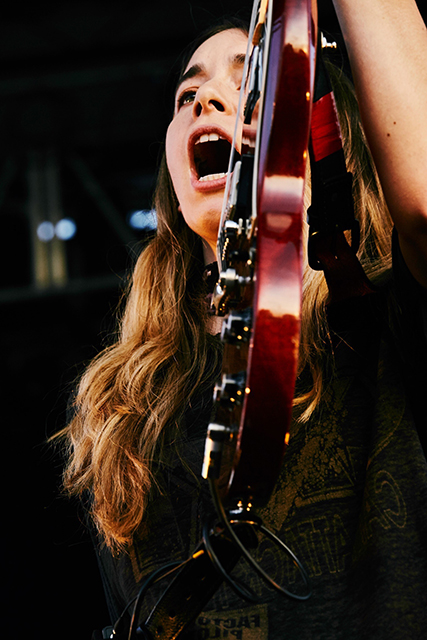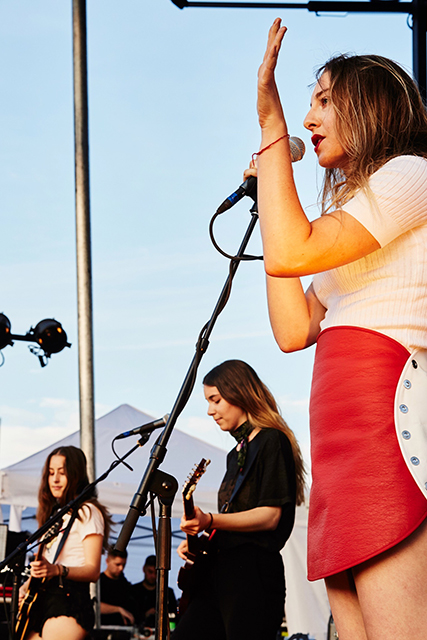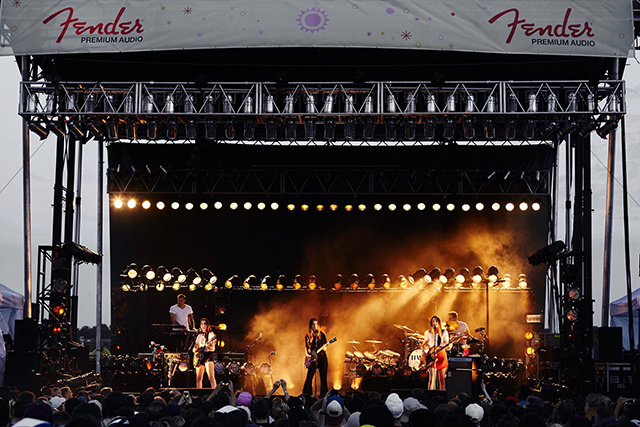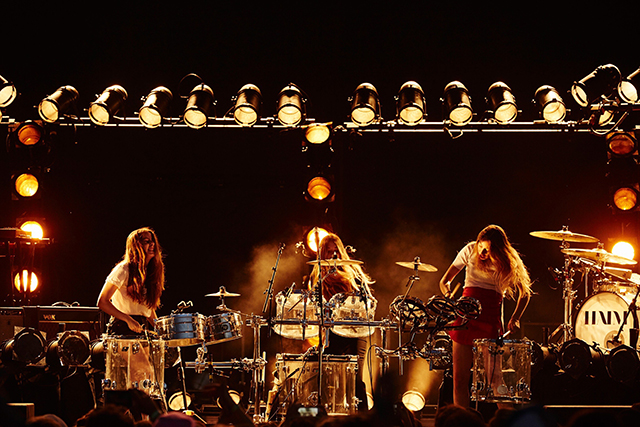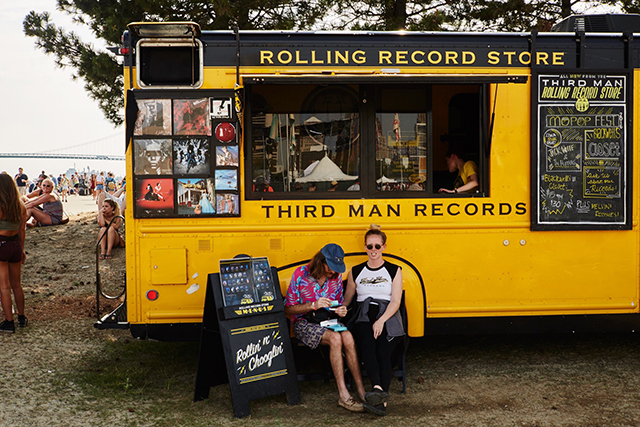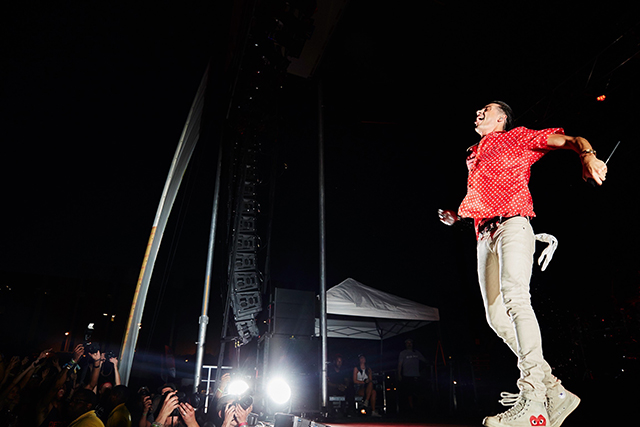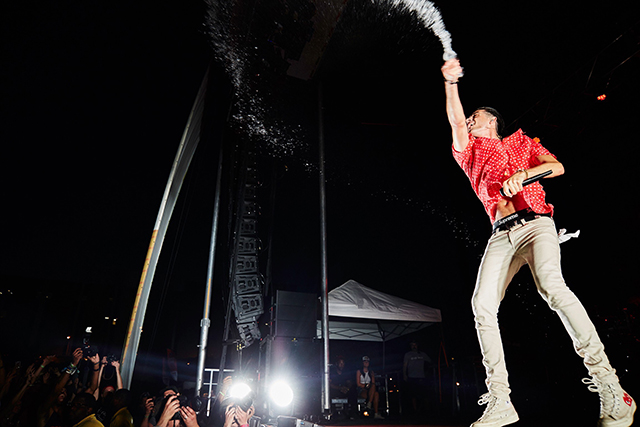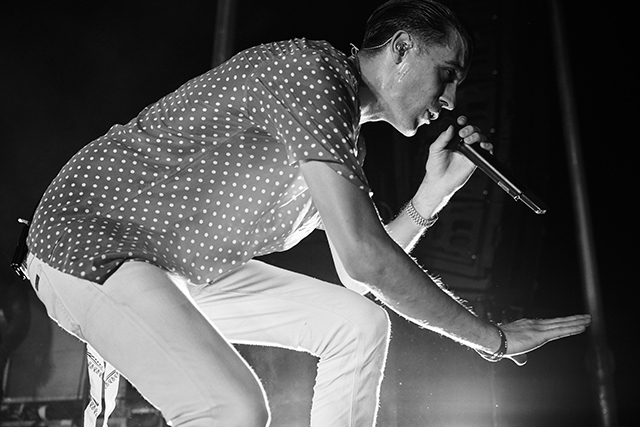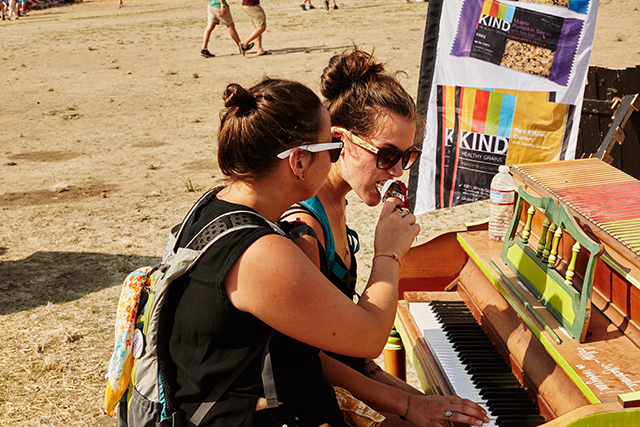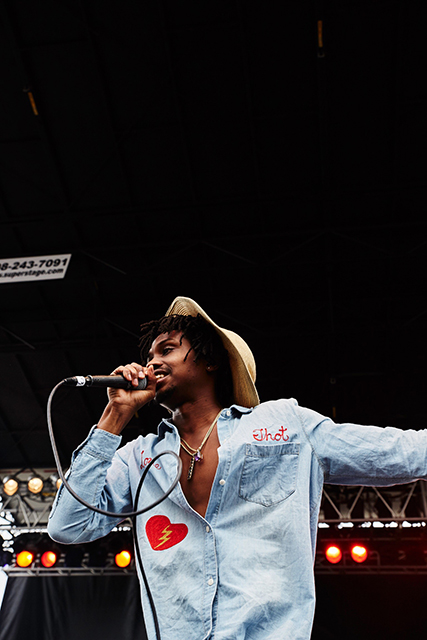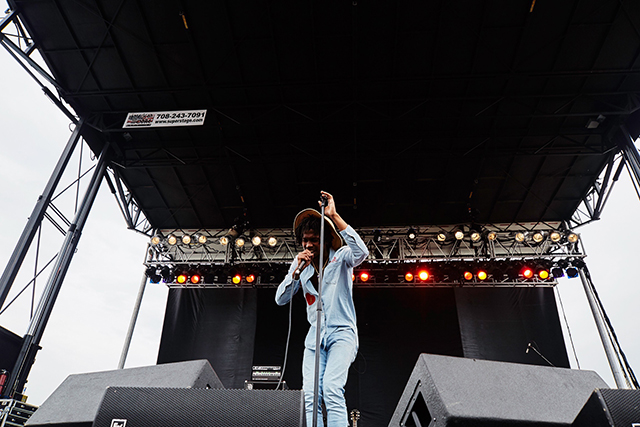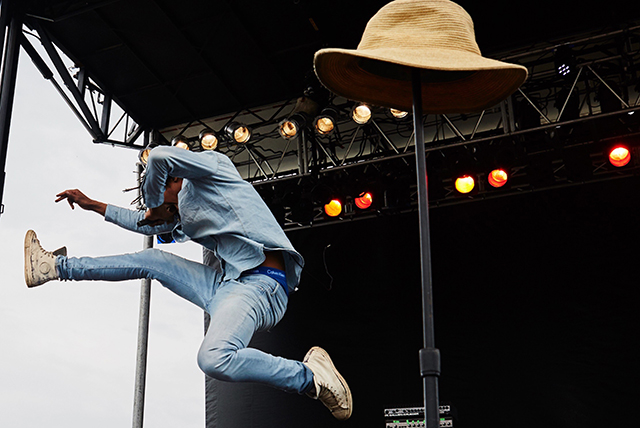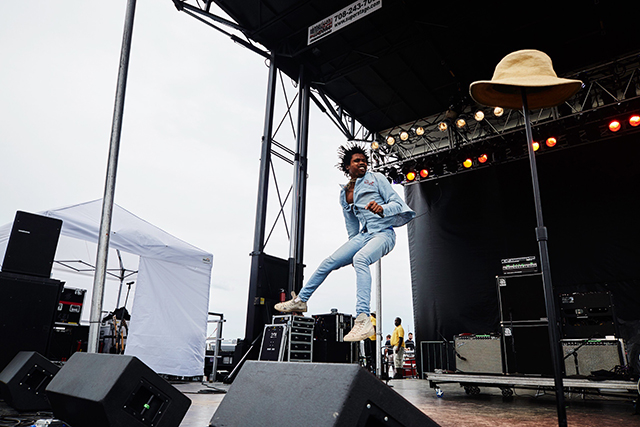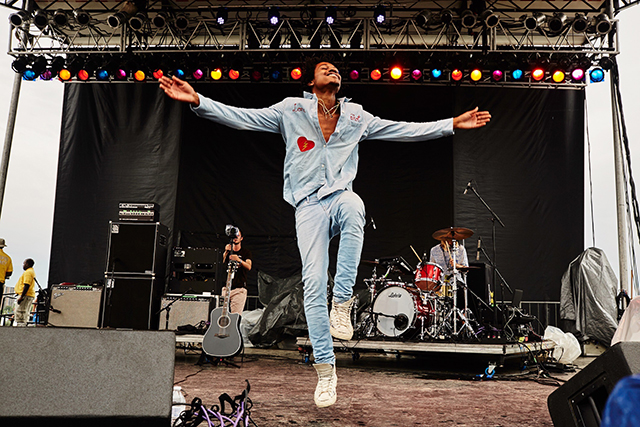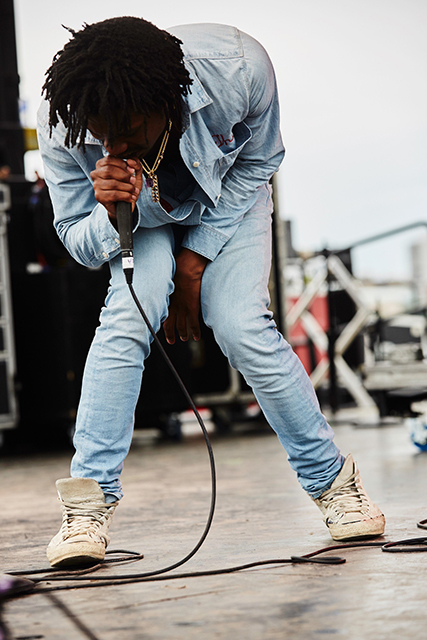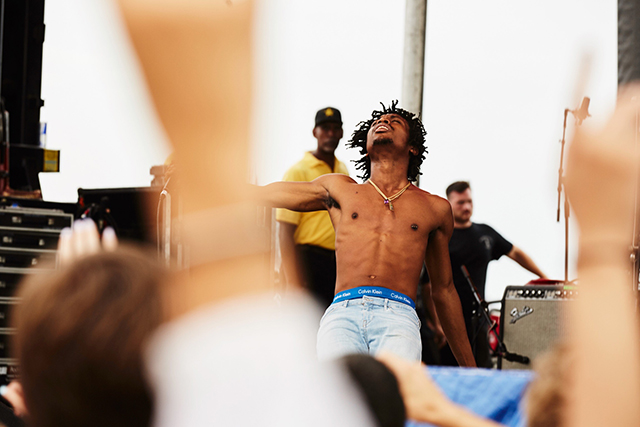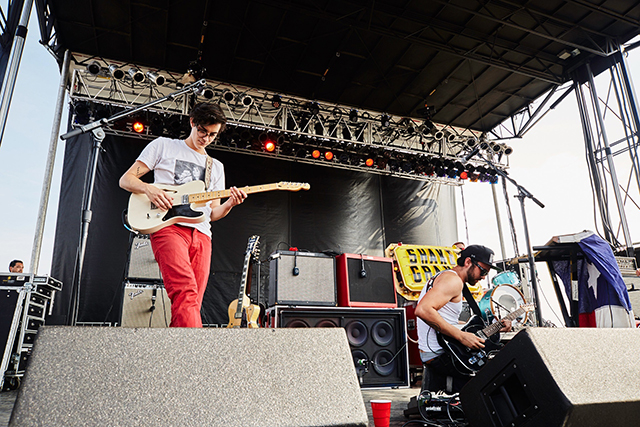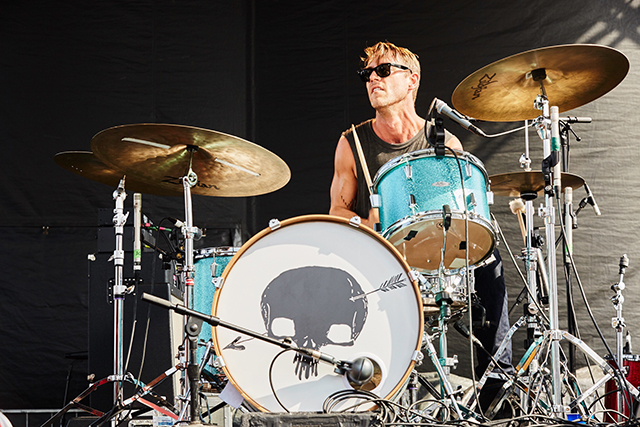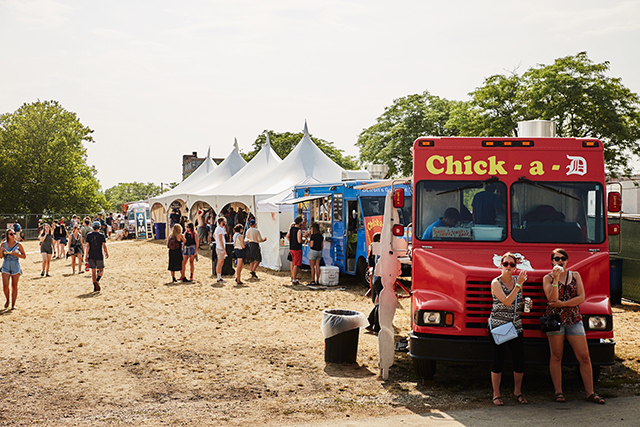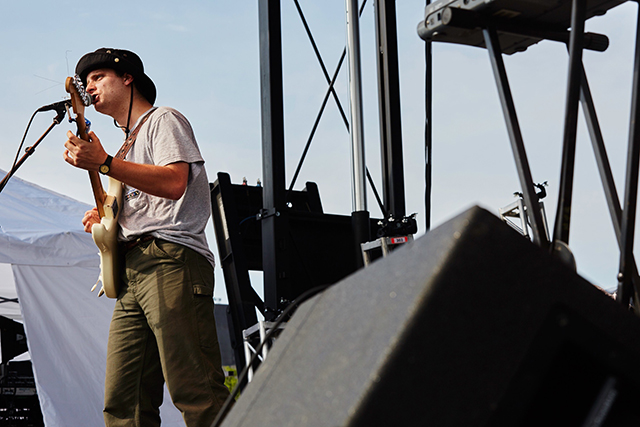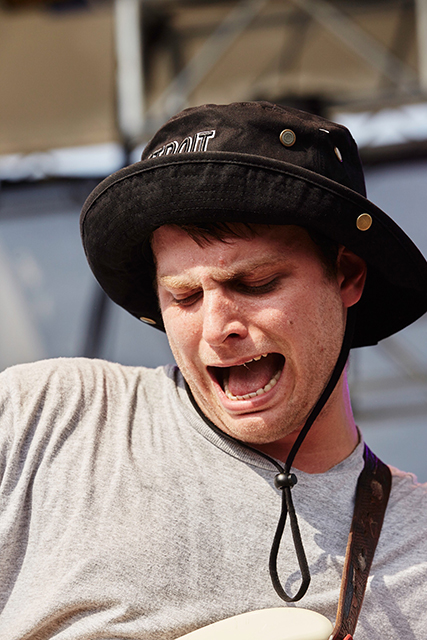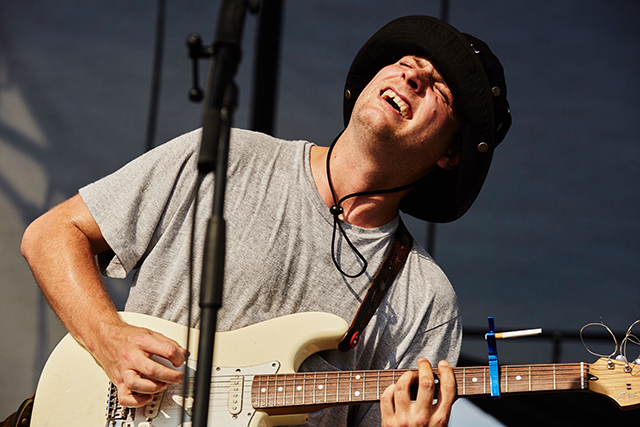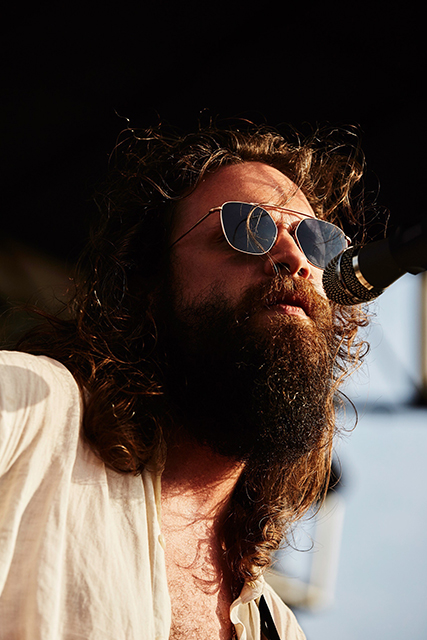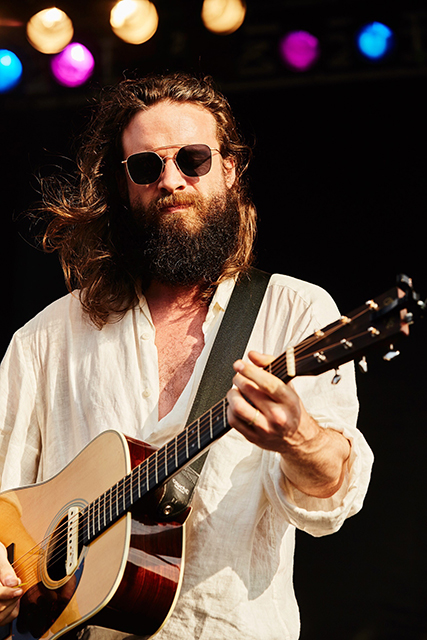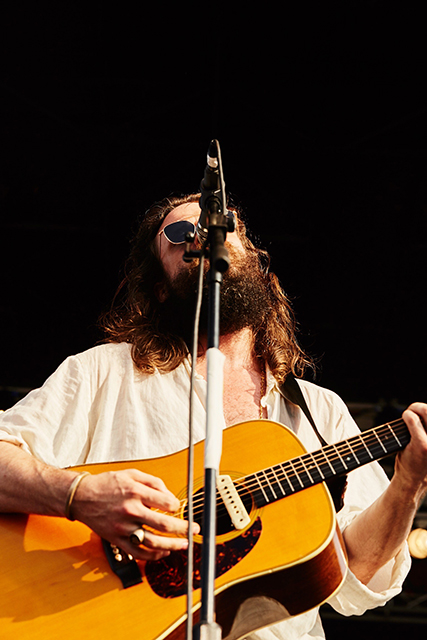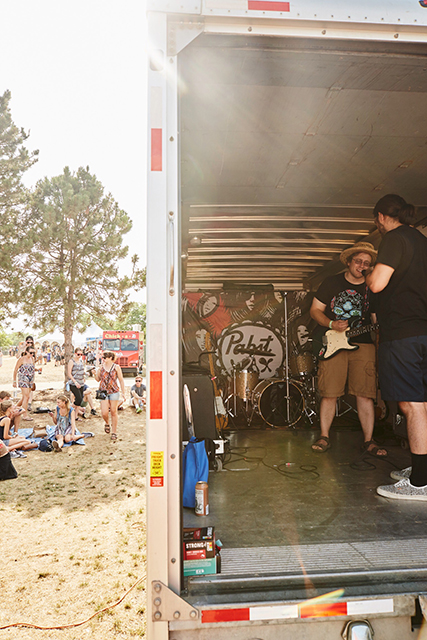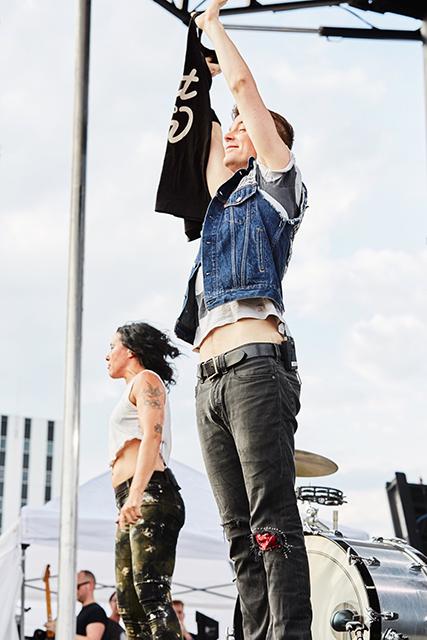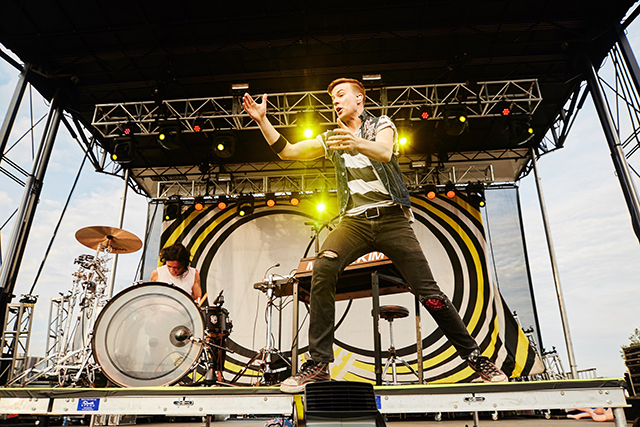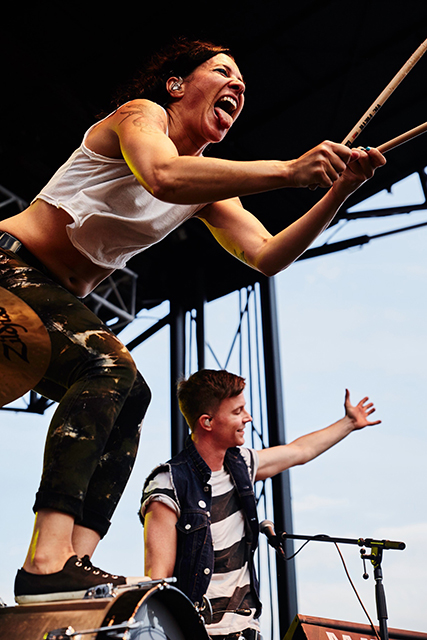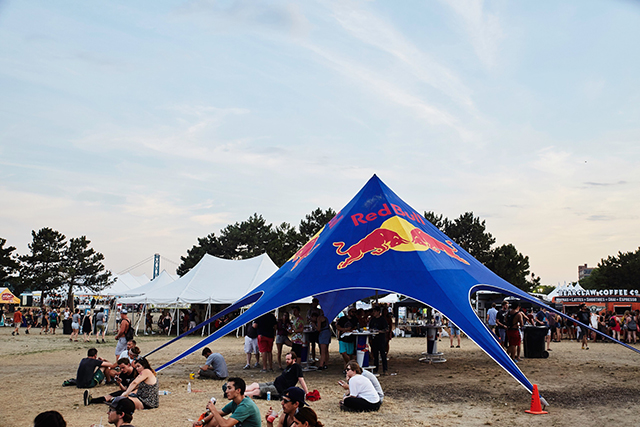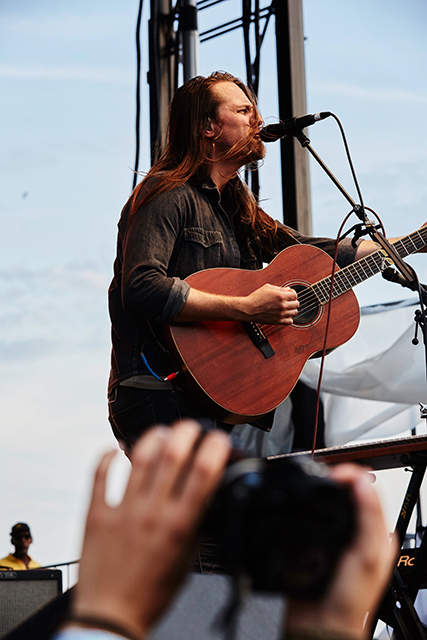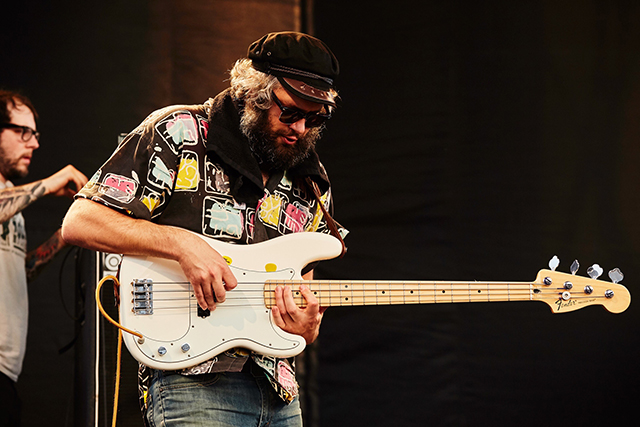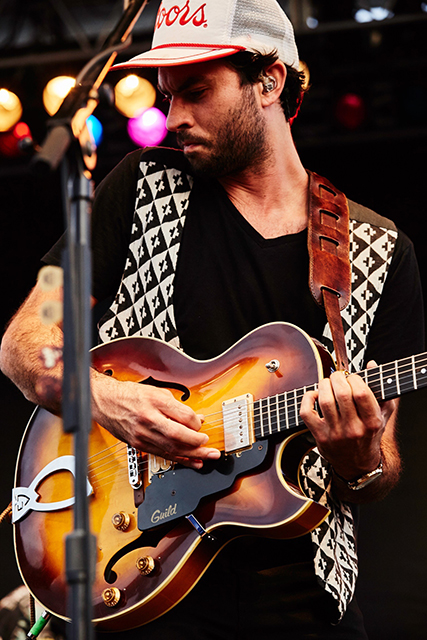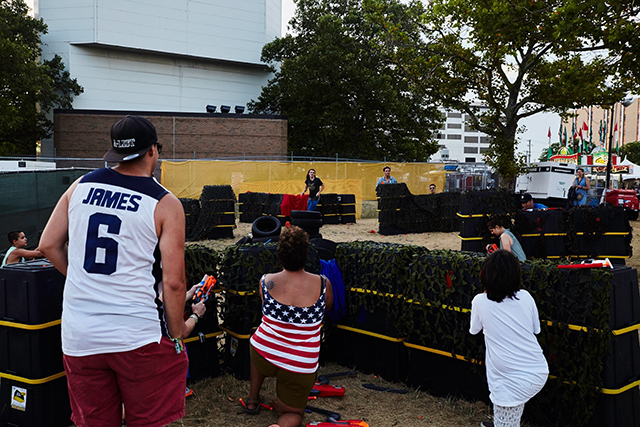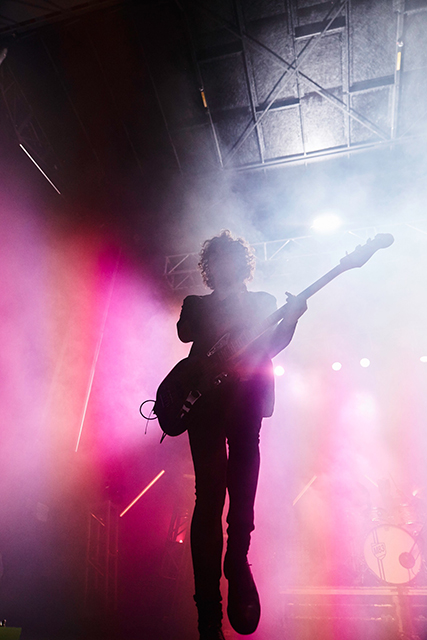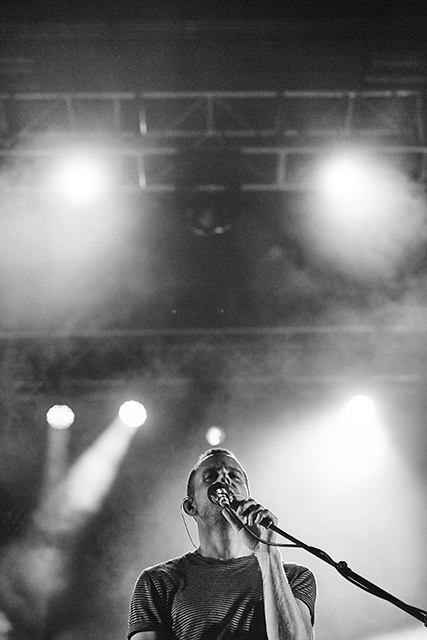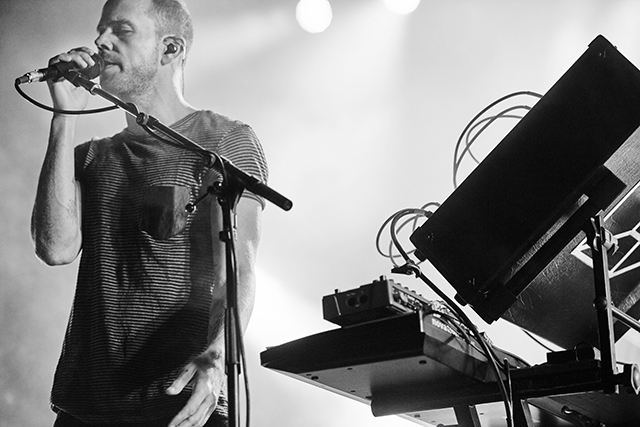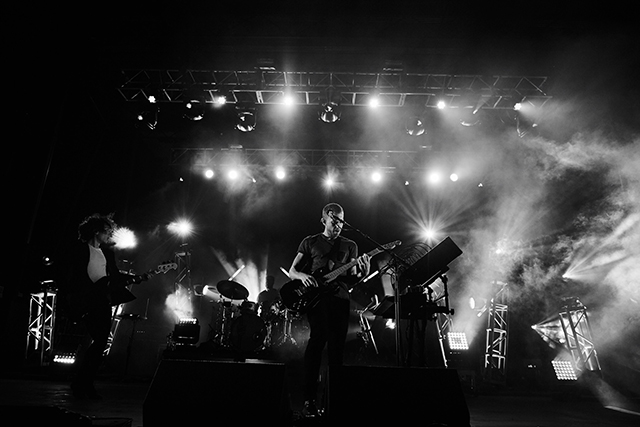 Comments