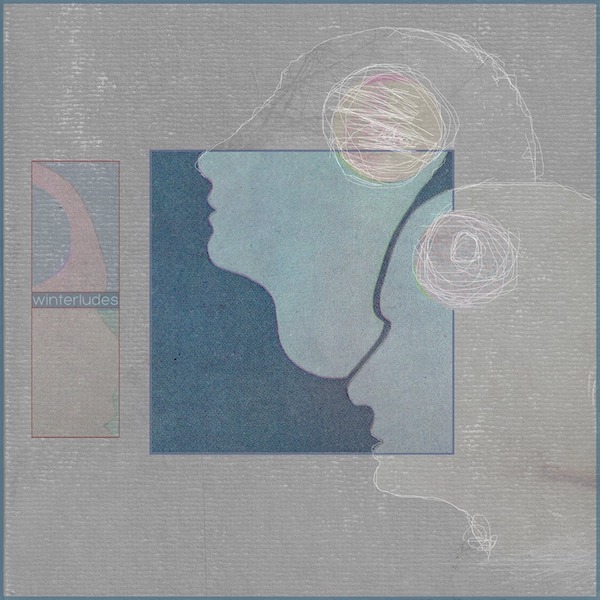 The piano may be a percussion instrument, but it inhabits an interesting place in instrumental taxonomy. Hammers strike a string, yet the result can be awfully melodic in a way that its cousin, the snare, can't imagine. This odd piece of half-remembered information came to mind while listening to the new EP Winterludes from Detroit-based producers Eddie Logix and Pig Pen, known collectively as Mega Powers, 'cause hip-hop is all about the beat, right? Well, we can let that one lie. Winterludes is a gorgeous new effort from the duo, and it would be a shame to muck up the thing with a bunch of labels.
While penultimate track "Edison Lines," with its throbbing electro bassline, at times feels likely to play host to some hot bars, its gray Detroit winter thrum is established early on in the album. On the opening track "Windows," the breeze whips through broken panes of glass in the studio and over the electronics as the elements teach these banks of rubber, metal, and silicone a bit about the world. This is the beat lab scaling mountains.
There are times on Winterludes when the duo seem to be performing a bit of alchemy as they flawlessly fuse their contemporary beatscapes with an almost bizarrely broad range of influences. But their voice shines through, even as on a track like "Soaking," which is reminiscent of off-kilter producer Odd Nosdam, the early drum programming of Sly Stone, and first-wave Detroit techno like Cybotron.
None of the above really gets at the most interesting part of this release though, which is its pure and spare atmospherics. The musical growth of the duo in the few short months between the release of their first full length World Tour (The Red Tape) and now is remarkable. Though World Tour is a ton of fun and clearly more than your typical boom bap, its production is slightly more traditional hip-hop than their latest effort. Even after repeated listens you can't help but be impressed with Winterludes' remarkable maturity and demonstration of the Mega Powers' sonic restraint.
Really, as Midwesterners, restraint and a certain emotional elasticity are necessary in maintaining our wintertime sanity. The low and gray sky of the Detroit winter can make it easy to slip into a melancholy. As the somewhat foreboding beats of Winterludes give way to the final track, "Ambassador," we're greeted by the hopeful snatches of a piano, soon joined by a drum kit that sways, strikes, and swaggers — creating its own melody of sorts and setting off the beautiful rhythms of the keyboard. The song swells and is another reminder of growth and that, indeed, spring is coming.
---
Listen to Mega Powers' Winterludes below:
Comments