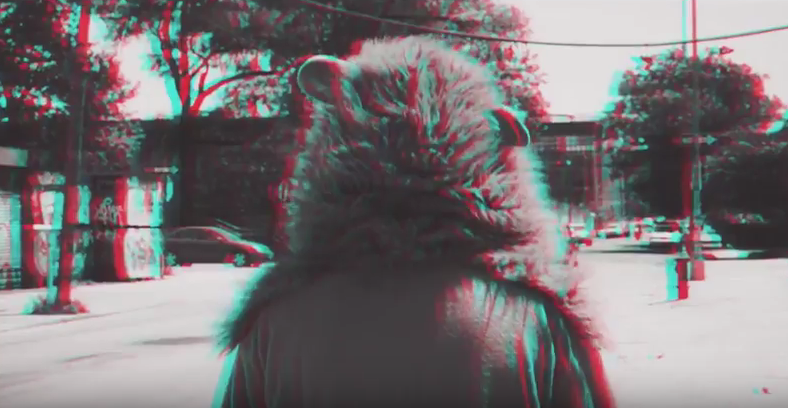 After years of producing, songwriting, engineering, and more, Detroit-area musician Max Landry is stepping out on his own with four new releases bearing his name.
The first release, titled "All My Friends," is a cool-headed, uplifting pop tune piled-high with melody. Landry, who began his musical studies as a vocalist, shows his prowess of tone and control with a lulling chorus atop a rhythm of muted guitar and high-end synth. The minimal visual accompaniment features a lone figure walking in a costume lion jacket, with cosmic overlay text and a grainy, VHS-reminiscent distortion effect. This is a track prescribed to help listeners relax.
Following his graduation from Berklee College of Music, Landry relocated from Metro-Detroit to Brooklyn, where he writes and produces. The 28-year-old music veteran holds production credits for Detroit hip-hop icons like D-12 and Boldy James, as well as Crooked I (of Slaughterhouse fame) and the late Prodigy of New York's infamous rap duo Mobb Deep. Beyond hip-hop, Landry's dance tracks have been played at major electronic music festivals around the world — including Ultra and Tomorrow Land — by the likes of Tiesto, Armin van Buuren,  David Guetta, Hardwell, Nicky Romero, and more. (Not to mention, Landry's incredible video for his cover of Drake's "Hold On We're Going Home" was shot at Detroit's famed Packard Plant, during which he plays piano.)
The musician's latest musical conquest is, "something a bit different," Landry said. "I've been a do-it-yourself guy for as long as I can remember. Writing, recording, producing mixing — all of which I've been really proud of… But I'm excited for this new chapter of my career and look forward to collaborating with a lot more artists."
DMM is honored to present the premiere of Max Landry's "All My Friends." Hear more from Max Landry by following him on Facebook, SoundCloud, and YouTube.
Comments