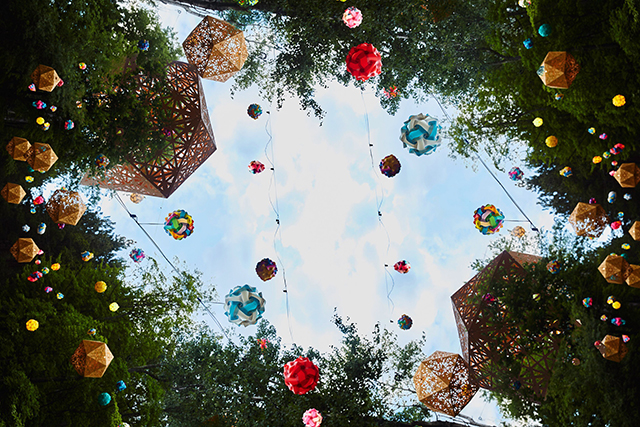 Another year, another pilgrimage to the Double JJ Resort. The sixth installment of Electric Forest Festival was one of its most impressive to date, with attendees of all ages enjoying the music. It's been eight years since the event debuted as Rothbury Festival, but Sherwood Forest is undoubtedly still filled with magic.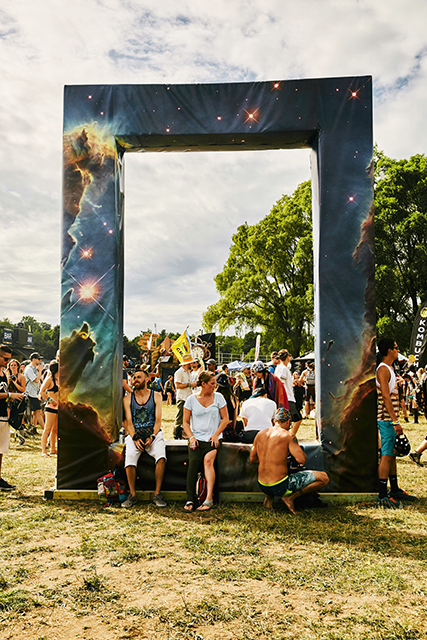 The masses queued up as early as Tuesday night for what would be the largest edition of Electric Forest yet. Having spent hours upon hours of my life standing in festival lines, I decided to wait until Thursday to stake my claim. My only regret about this choice was missing Golf Clap's campground pre-party Wednesday night. Luckily, they would play surprise sets throughout the weekend, including one Sunday night at The Observatory. I also expected to set up camp a mile from the entrance, but serendipity called, and I answered. Somehow I was able to park in the first row of Camp Gravity, which also happened to be one row away from the festival grounds. From that point on, I knew my weekend would be perfect.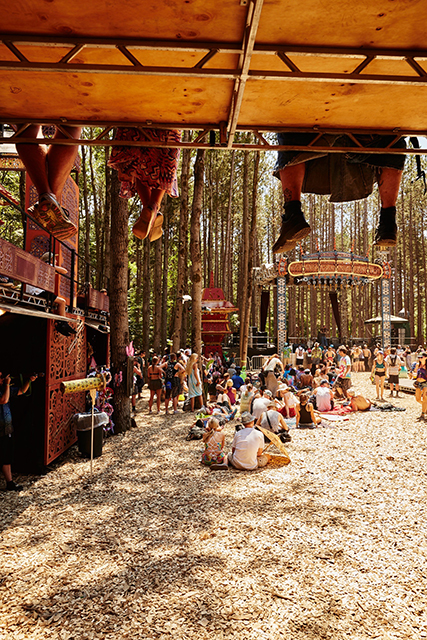 This year, the production value was unparalleled. PK Sound outfitted several stages, including The Observatory and Forest Stage, which was a huge upgrade for audiophiles like me. Normally, I would be racing between these stages catching as much music as possible. But instead I took my time to fully enjoy every aspect of the festival and to appreciate the little things: the peace and tranquility in Sherwood Forest, the costumed performers, the creative art installations, delicious food, loud visuals, and even louder music.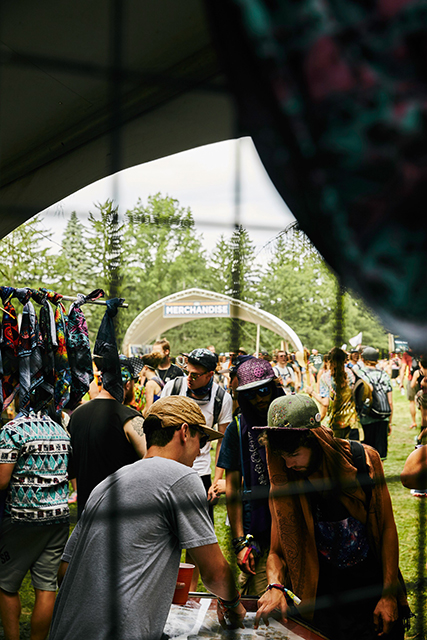 On the first day I lounged around my glorious campsite, waiting for the sun to start setting before exploring the venue. This year, The Trading Post was bigger than ever. Inside the two-story shack were festival-goers exchanging their own trinkets for new treasure. I almost walked out with a vintage watch or Swiss Army knife, but I settled for a pinup girl lighter. Outside of The Trading Post was The Grand Artique, a hidden side stage that played host to a diverse array of performers, from folk-rockers to beatboxers.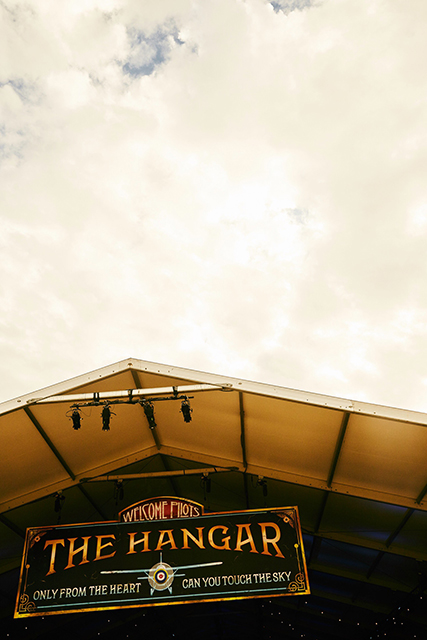 Last year, Electric Forest Festival added The Hangar and Jubilee, two of the venue's most unique stages. It almost feels as if you've walked into a big top carnival upon entering Jubilee, while The Hangar offers amenities rarely seen at other music events — from haircuts and makeup services to a tattoo parlor and game room — as well as the most delicious craft cocktails of the weekend. If you needed a break from the heat or wanted to hear something off the beaten path, The Hangar was your sanctuary, and Delhi 2 Dublin and Balkan Beat Box were two highlights.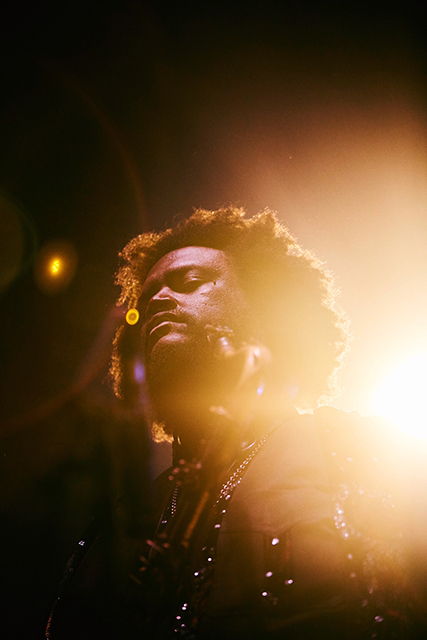 My favorite side show was The Jive Joint. Hosted by Super Tall Paul and his motley crew, this all-encompassing environmental entertainment act are a staple at festivals around the country and even run a stage at Coachella. This year they featured talent shows and improv comedy in addition to their ad-lib routines. After doing a lap around the grounds, I caught The Polish Ambassador and Kamasi Washington. For those who complain about a lack of diversity on the lineup, they were not looking hard enough. In a matter of five minutes I went from a funky electronic set to a full jazz ensemble led by the talented L.A.-based saxophonist.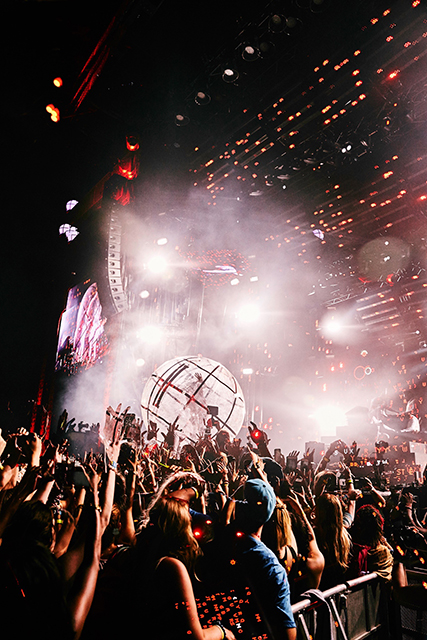 From there, I saw Philadelphia band Son Little rock The Observatory. Before I knew it, the sun had fallen. Watching Sherwood Forest come alive at night is truly remarkable. The art installations completely transform, and any landmarks identified during the day become unrecognizable. It's usually at this point when I lose my group. Thursday may have closed with high-energy acts such as Major Lazer, EOTO, and The Disco Biscuits, but as I was too exhausted to stand, I chose instead to end my evening at Tripolee with Dusky and Bonobo.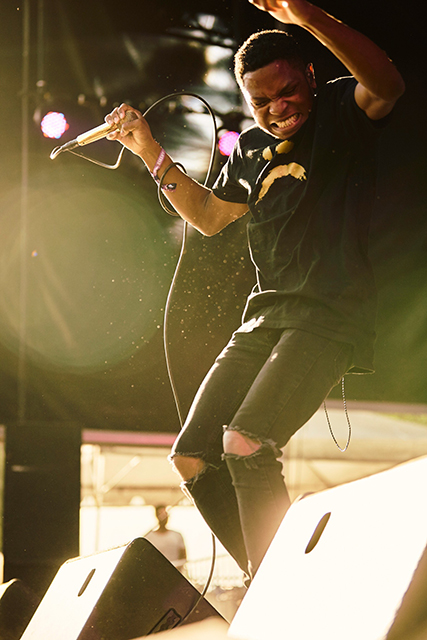 I woke up Friday morning to perfect weather and the relaxing sounds of Hannah Muse leading yoga at Tripolee. I felt completely refreshed and primed for a full day of adventure. Canadian electronic act Tennyson played an hour-long set at The Observatory to the largest crowd they have ever seen. Though it was only the brother-sister duo's second festival performance, it was one of the most memorable sets of the weekend, and everyone should have these up-and-comers on their radar. Later that afternoon I was blown away by Gallant, whose vocals sounded even better live than on his debut LP Ology. The alternative R&B singer/songwriter hit each high note while jumping around stage, and his stunning performance may have solidified him as the best act at Electric Forest.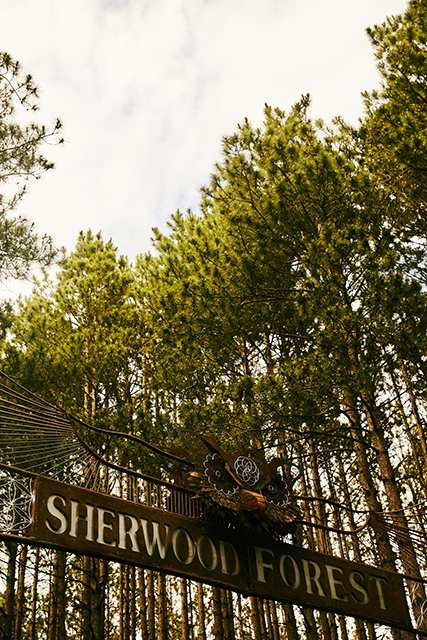 Sherwood Forest is full of secrets, such as Austin's Calliope Musicals, who put on one of the most fun shows I attended. Not so secret was Mija, who stood out as one of the most versatile performers at Electric Forest, playing upwards of four sets at various stages. Her first performance at Jubilee was energetic and ideal for Friday night as the sunlight started to wane. She also surprised the crowd by playing one of the most massive closing sets of the weekend, alongside 12th Planet, Brillz, and Nghtmre, and hosted by The Song Is Sick, a blog based out of Boulder, Colorado. The rest of my Friday was spent primarily at Forest Stage, which was curated by Soul Clap. Navid Izadi and Nick Monaco were two standouts that I will seek out in the future.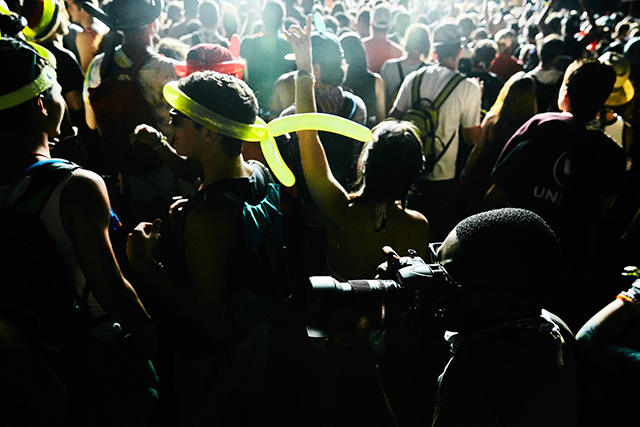 That night, I mustered the energy to explore the campground after-parties. Over the weekend, artists such as GRiZ, Justin Martin, and Anna Lunoe graced the Good Life Village with exclusive sets. While those sets were highly publicized, what many attendees overlooked was the DIY music playing in the campground. The music may stop inside the main venue at 3:00 a.m., but there is always someone spinning at their car or RV. I stayed out until sunrise exploring the vast number of these after-parties. One renegade stage in particular rivaled even the proper festival, playing for hundreds of campers not ready to sleep.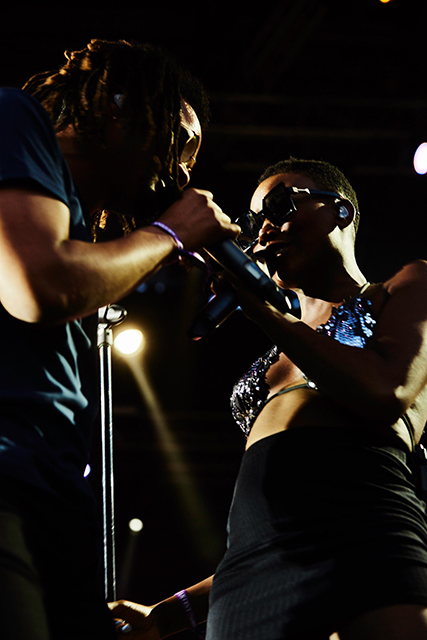 I spent most of Saturday at Forest Stage, which was now hosted by AC Slater and Nightbass. I also managed to catch Mija's set at Tripolee, which unlike her previous set was entirely tech-house. This was undoubtedly my favorite day of music, as Gorgon City played an incredible live set as the sunset. Their performance is unlike anything I've ever seen, as the duo switch up vocalists between songs and deliver an uplifting, powerful, yet danceable UK garage sound. Following their set was Porter Robinson — an artist I had truly underestimated — whose performance was without question the most visceral audiovisual experience I had over the weekend.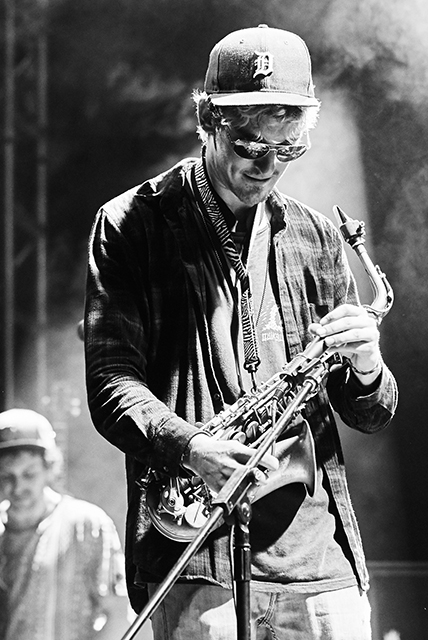 During this time, All Good Records had control of The Observatory. GRiZ was on stage with just about every performer, hopping on the decks or saxophone whenever possible. I didn't spend enough time at here on Saturday but was able to catch some of GRiZ b2b Shooka; however, the highlight was seeing Detroit's very own Gosh Pith play one of the best sets at this stage. I closed my night dozing off to an intimate performance by Justin Martin.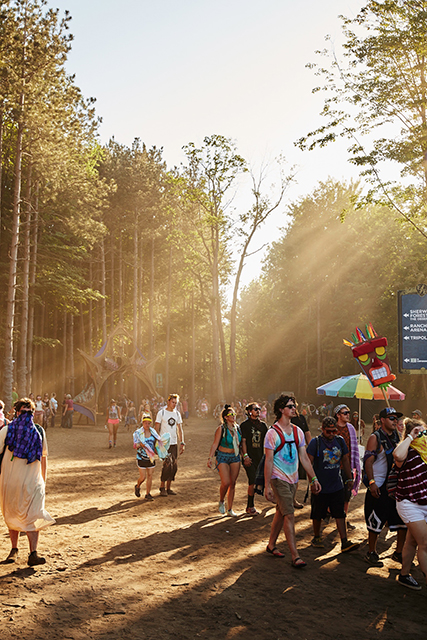 I was only able to sleep for a few precious hours before waking up to a sudden rainstorm. Although the precipitation did not last long, my entire campsite was soaked. The rude wake-up call nearly broke my spirit, and I almost left after packing up that day. Staying was the best decision I made all weekend. The storm clouds dissipated, and the sun emerged. Rain or shine, day four was starting.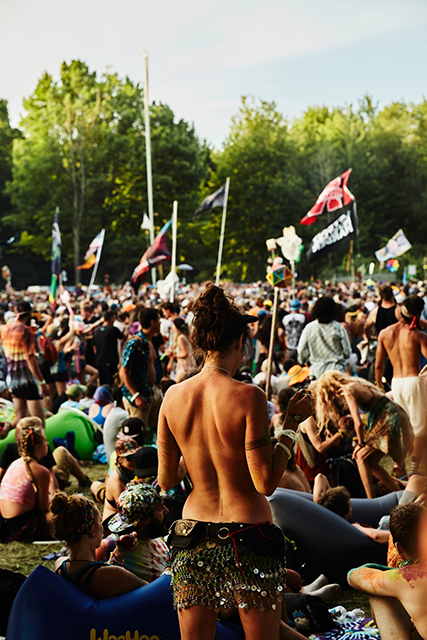 I used this final day to nap in my hammock and enjoy as much as I could of the Double JJ Resort. I spent some time at The Silent Disco, which I had neglected all weekend. The attraction was not as popular as last year, and I would have liked to see more performers and attendees perform silent sets. Though I didn't see quite as much music as I had hoped to on the last day, I did end the weekend with one of my favorite acts — Rüfüs du Sol. The Australian dance-rock trio played a scintillating set for those who were still alive and willing to move. I'm still bobbing my head to their upbeat grooves.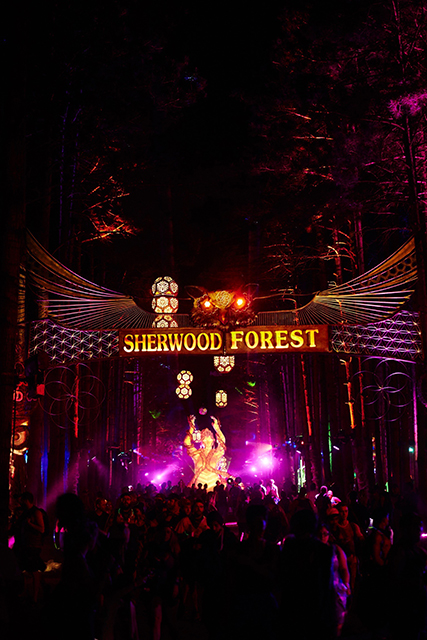 As Electric Forest Festival has continued to grow and the lineups evolved, many fans express nostalgia for years past. This is no longer Rothbury, but has become one of the best festival experiences beyond the music. There is an astonishing number of new acts to discover, artists enjoy playing this event, and their love for Sherwood Forest is infectious. It's a beautiful thing to see musicians as excited as the fans who've traveled from around the world to watch their performances. I can't wait for next year.
---
See photos of Electric Forest Festival 2016 by Nick Kassab below: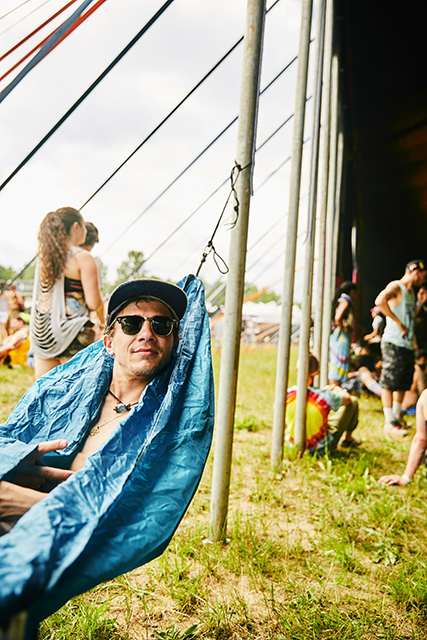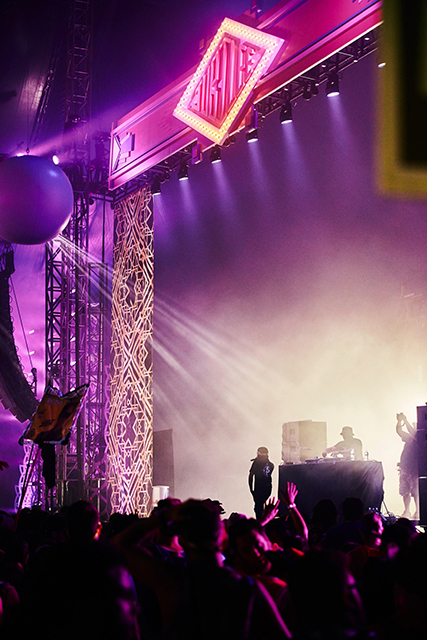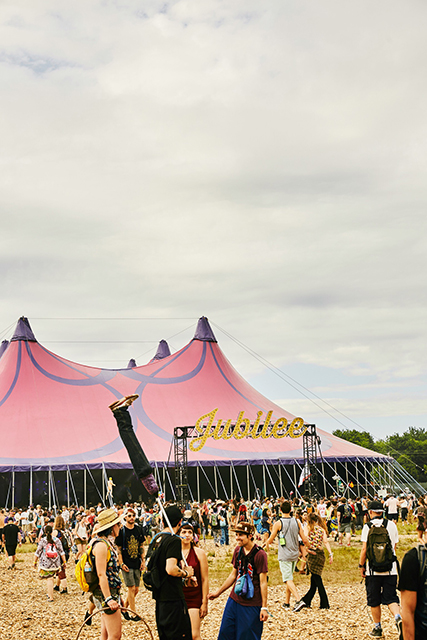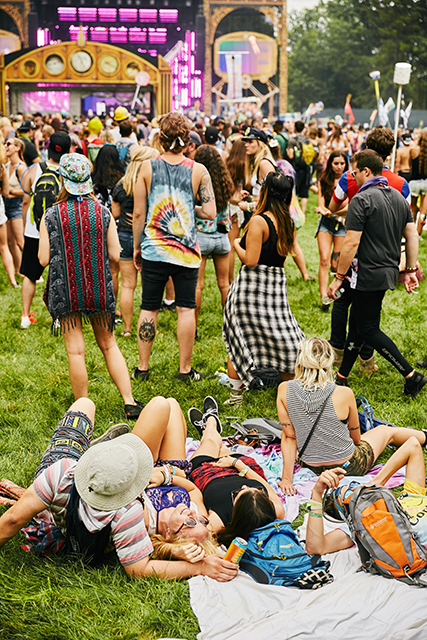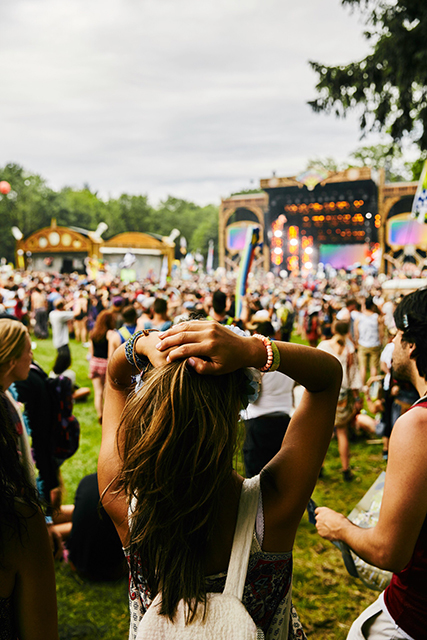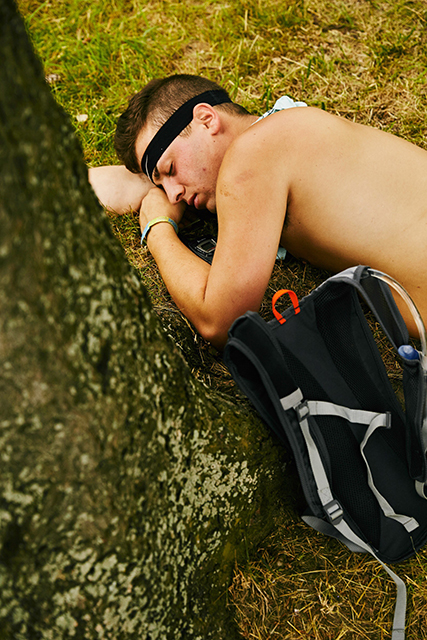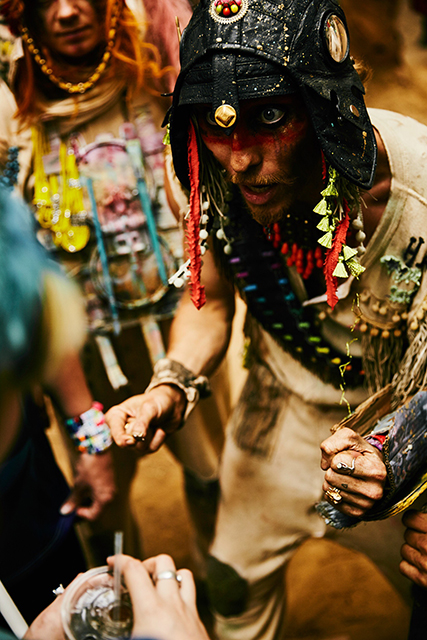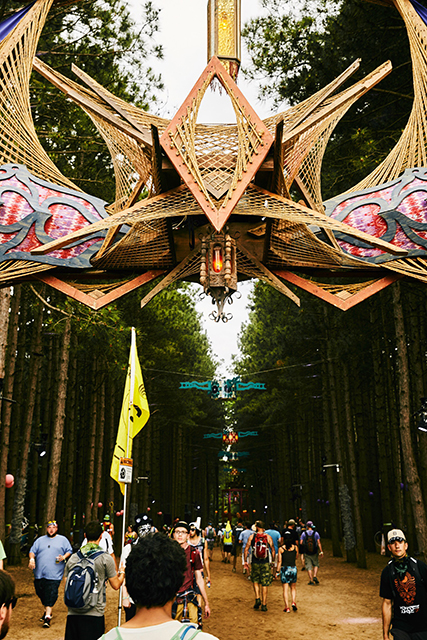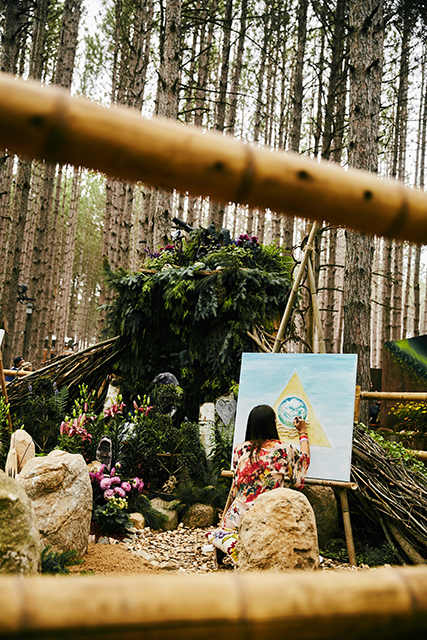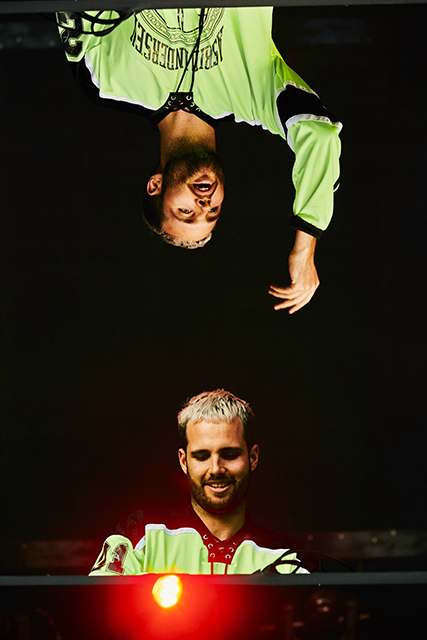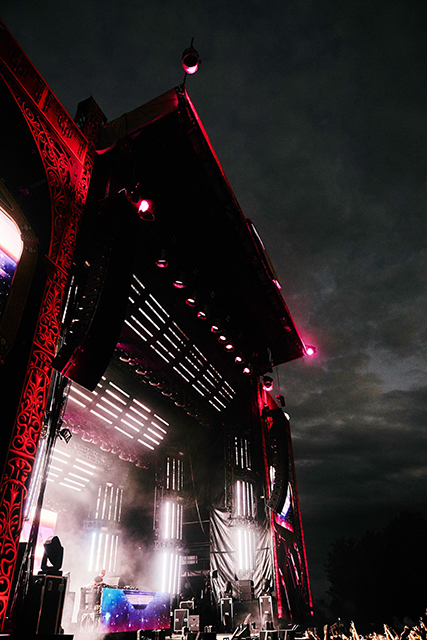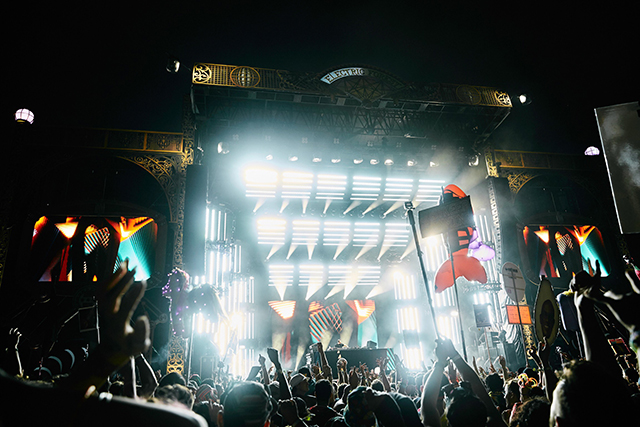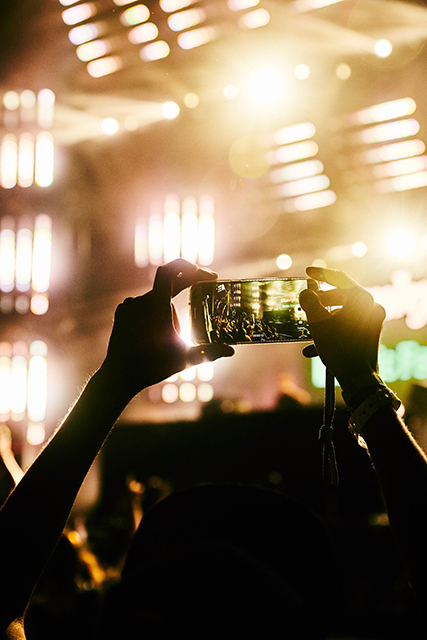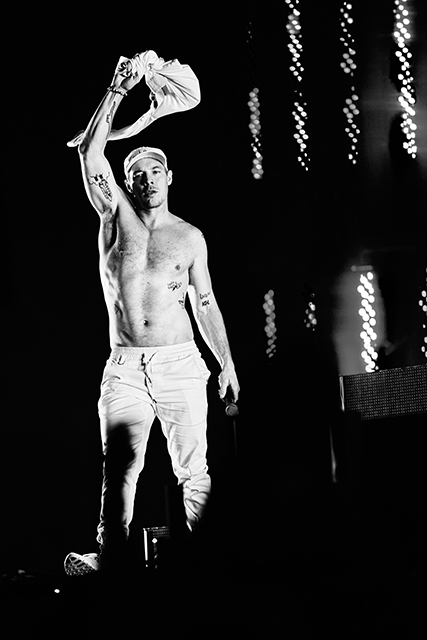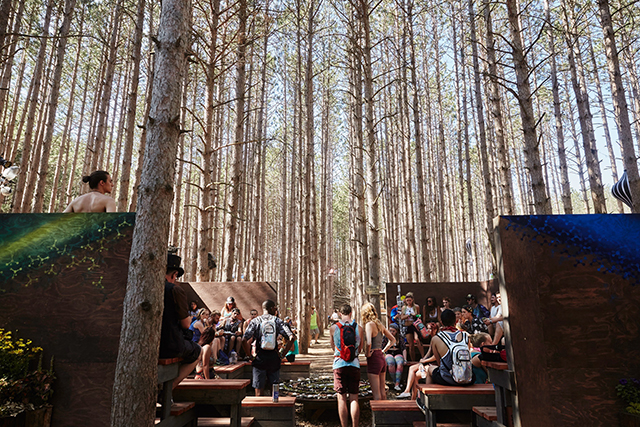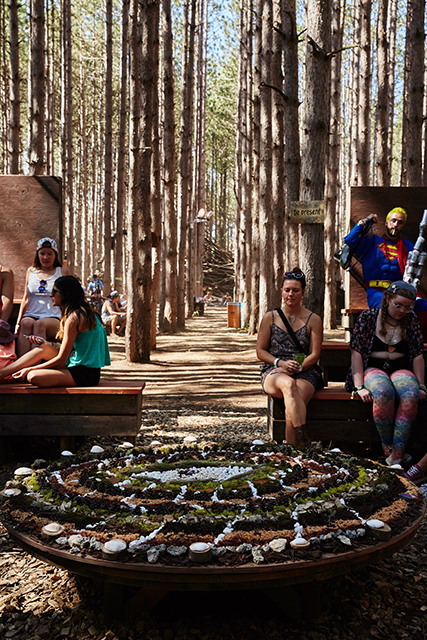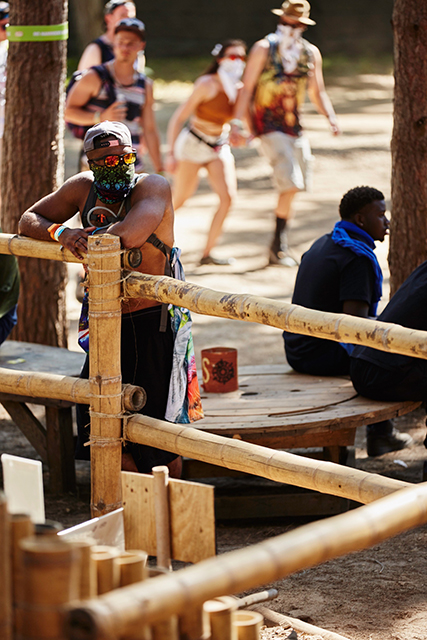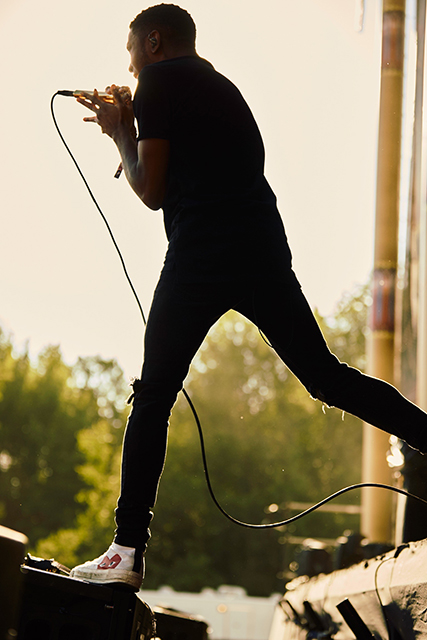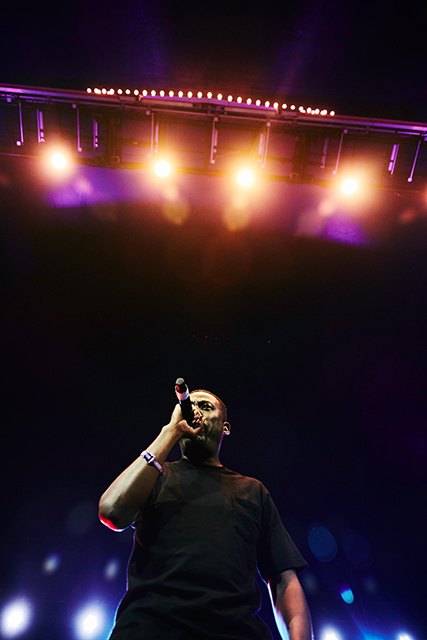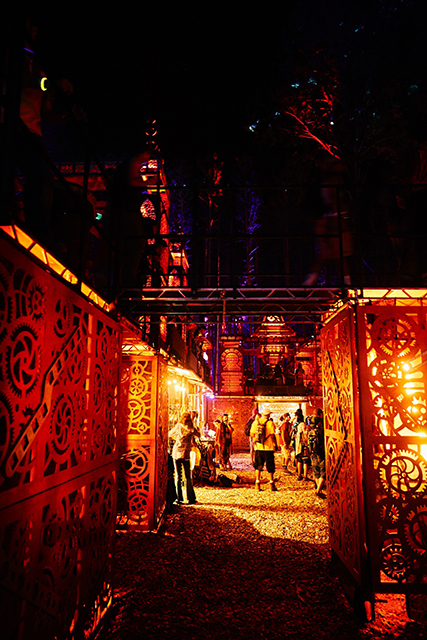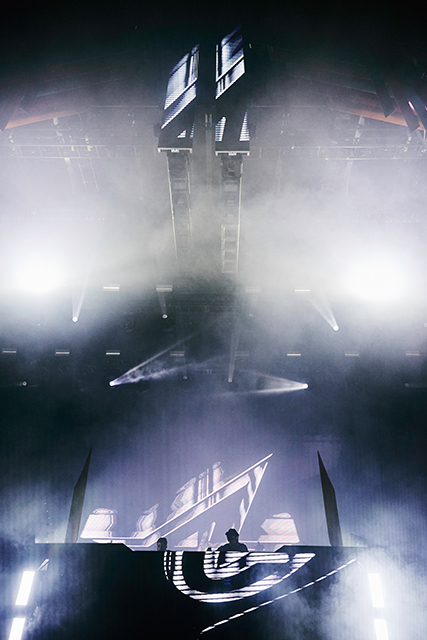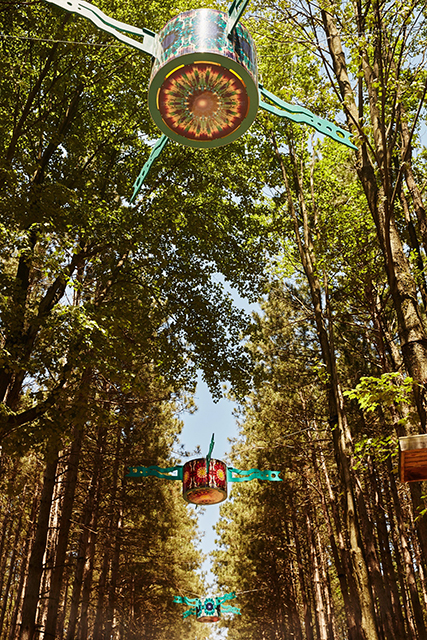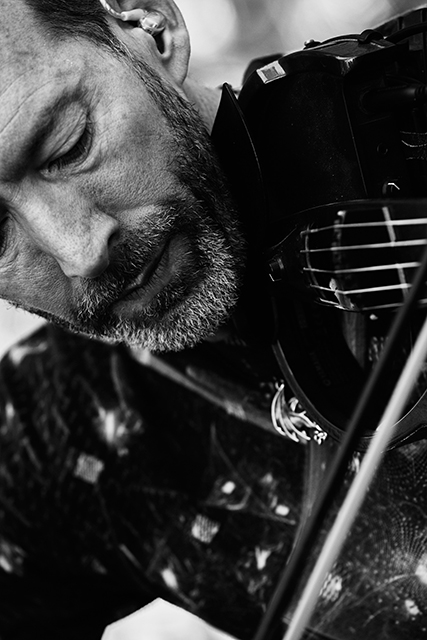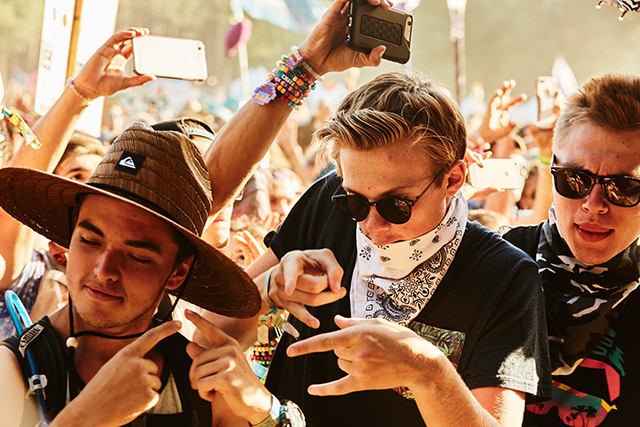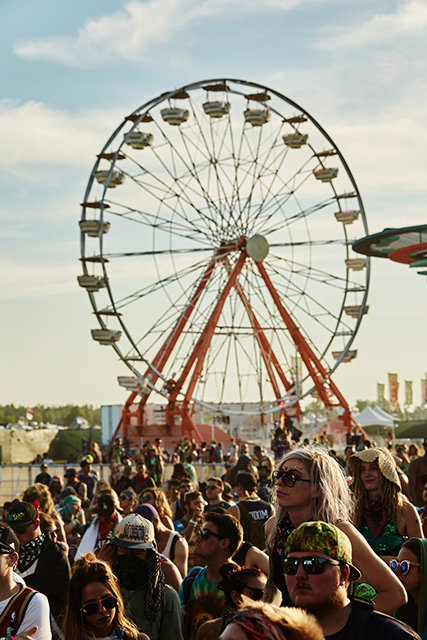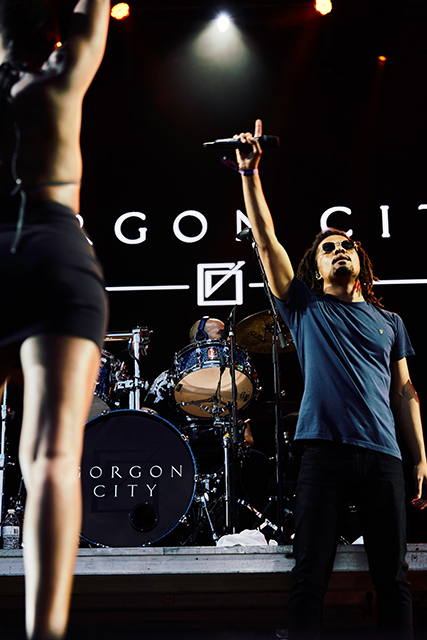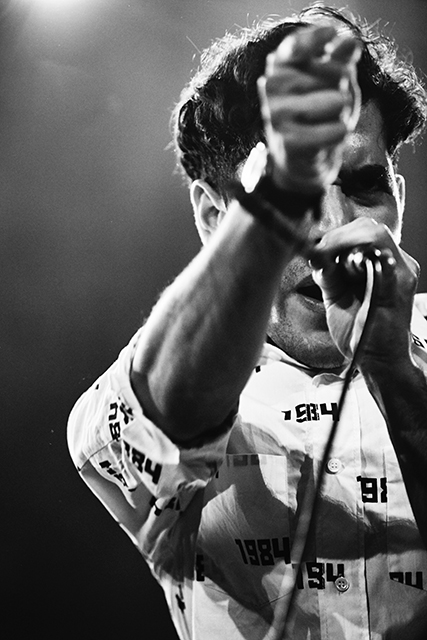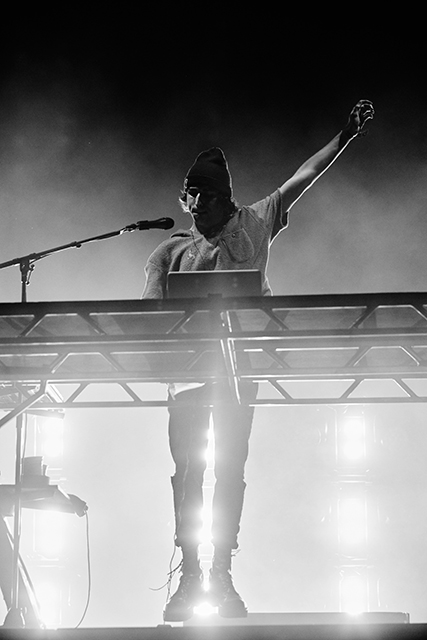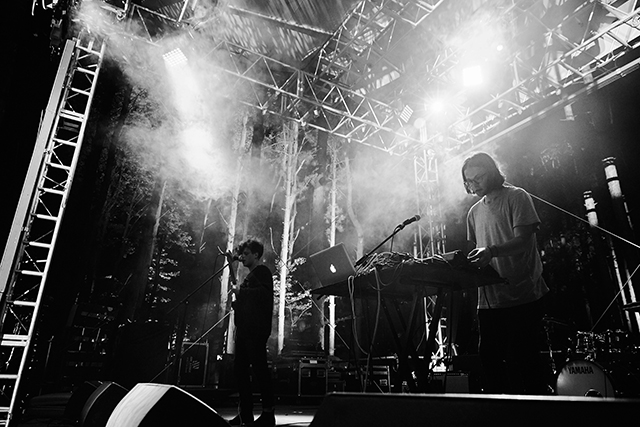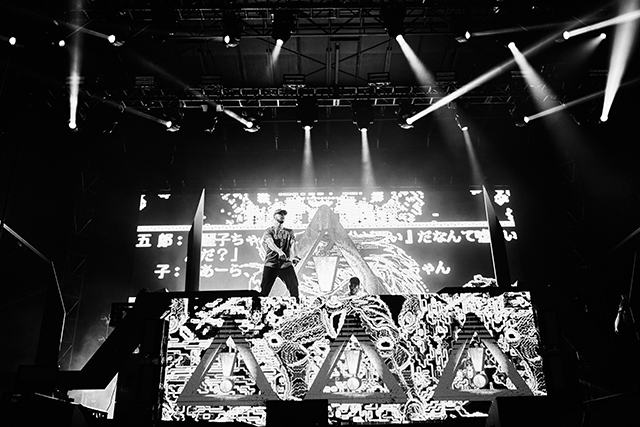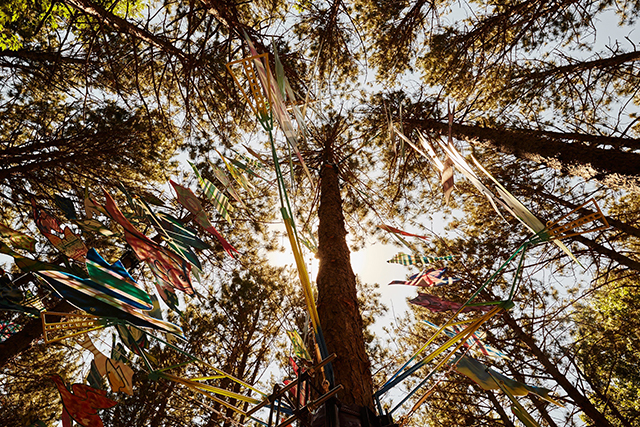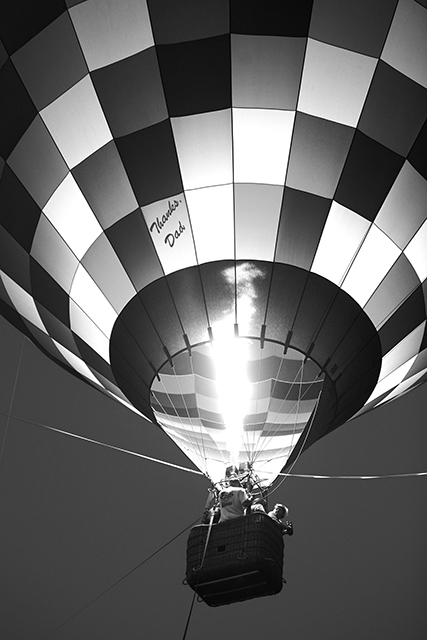 ---
All photos by Nick Kassab except that of GRiZ. Photo of GRiZ by Maclyn Bean.
Comments