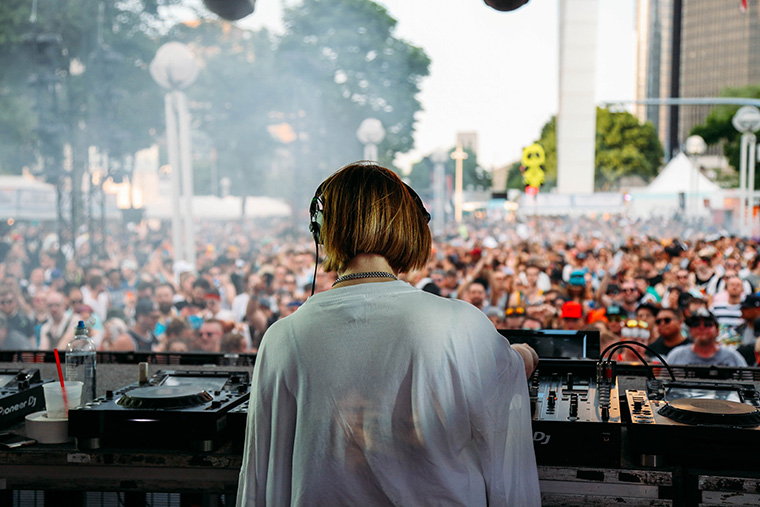 The heat was assertive even before noon. A light rain fell as I checked in. Grandma Techno was in line on her phone—I didn't want to interrupt. By the time I walked into the festival, Clark Warner had already initiated the steady pulse of music that would persist until Tuesday morning (at least). Hart Plaza, just recently a skeleton of stages and concrete, was teeming with life.
The first set I saw in earnest was Black Noi$e at the Red Bull stage, who ended a house/techno/trap mix with shout out to his parents in the form of a Luther Vandross song. His set was followed by a powerful performance by Detroit's own Bevlove, whose undeniable presence on stage is usurped only be her vocal dexterity. This flurry of hip-hop and R&B at the Red Bull stage was capped off by Count Mack, whose set was DJ'd by none other than Nick Speed and featured appearances by local artist Sheefy McFly and APX's Prada Leary, among others.
The only thing that could pull me away from such a block of quality music was Waajeed's set at Stargate, which offered a seasoned live alternative to Red Bull's fresh crop of young, local talent. A set from Dez Andrés soon brought me back to Stargate, which featured vocals from Monica Glenn as well as musical accompaniment from Sam Beaubien and Ian Fink. Andrés proved to be just as comfortable behind the congas as he is behind the decks. Helena Hauff then prompted my first visit to the underground stage, bringing heavy synth lines laced with light, airy sounds that flowed in and out of the mix.
After a short break to explore the scene, I caught Stacey Pullen at Stargate for a set reminiscent of his stellar performance at the Movement 2017 Appreciation Party at TV Lounge. Meanwhile, Ida Engberg's set at Pyramid offered a very different vibe, complimented by eery visuals and the cooling night air. DJ Hype b2b Hazard proved to be a jarring transition, with intensely psychedelic backdrops coupled with fast-paced drum loops. Here I saw the dancing Reptar for the first time, a scene which only made the experience more remarkable.
I circled back just in time to catch the second half of Carl Craig's set, which featured him donning his signature party hat and celebrating "Detroit Love" with a headlining set on the stage he curated. Before settling in at the Main Stage for the first day finale from Detroit's own Claude VonStroke, I had to sneak back to Pyramid for one last dose of heaviness courtesy of Maceo Plex. It was a stretch for time but turned out to be a clutch decision, as I ended up catching one of my favorite sets of the festival. Day 1 proved to be a whirlwind of music and energy. It took everything in me to rally even a meager after-show effort. Disappointed I didn't take full advantage of the nightlife, I found some consolation in this thought: If a day well spent requires a night of good rest, it was probably worth it.
There are few things more pleasantly surprising than a weather forecast changing for the better. Of course, we've all developed a certain skepticism when it comes to predictions here in Michigan, but when preparing for an 11-hour festival you can never be too careful. As I entered the festival for Day 2, the sun shined in assurance that it would be a beautiful (and very hot) day.
Stargate's Saturday lineup was a sight to behold. At Redbull, DJ Holographic brought the heat with an energetic mix best summed up by the apt vocal sample, "this is what you want, love is what you need." Nastia's set at Pyramid was equally exciting, though the two expressed similar feelings through the use of two pretty distinct sonic vocabularies. At the Main Stage, John "Jammin" Collins was brilliant in a way that only experience can enable. Next door at Stargate, the Saunderson Brothers displayed their growing prowess behind the decks, channeling fatherly inspiration while also defining their own sound.
While it's impossible to escape the reach of sound while inside the festival grounds, certain areas offer a form of reprieve that can help cleanse the auditory palate. The Beer Garden is perhaps the furthest you can get from any stage, with a wide expanse of river absorbing much of the sound, but surprisingly the center fountain can be a good spot as well. While its location puts it at the mercy of sound from almost every stage, the combination of all of that output at once almost has a subtractive effect (I'm prioritizing personal experience over scientific reasoning in this case).
After a few deep breaths and a re-up on water, I ventured to Red Bull once again for a double-dose of live music goodness. Shigeto's musical output has varied widely in the past year, and he put much of it on display with the help of Marcus Elliot, Ian Fink, and special guests like Dez Andrés and Zelooperz. Will Sessions & Amp Fiddler, featuring the impeccable vocals of Dames Brown, was a powerfully emotive experience. With the solid and music capable support for the Will Sessions crew, Fiddler was given the freedom to let loose through both voice and instrument, channeling a special kind of funky soul that left listeners in awe. Modeselektor then initiated a change in scenery that was well-timed with the sunset, pumping out a driving mix that returned the stage to an electro-centric sound.
As expected, Seth Troxler's set at Main Stage was solid, filled with an energy that was perhaps motivated in part by the regretful cancellation of the annual Old Miami party this year. He was followed by an incredible set by Loco Dice b2b Martinez Brothers that put their exhilarating chemistry on full display, combined with impressive visuals that featured beams of white spotlights and blurred luminescent mists coinciding with fuzzy synth walls engulfing the crowd. Thankfully I was able to catch a bit of Nina Kraviz at Pyramid, as she laid down a stellar set that included a dictation of the poem "Nasty Women." At Stargate, a live set from KiNK was followed by the one and only Kevin Saunderson. His set was an extension and logical conclusion for his Origins lineup, a day of music that paid tribute to family, artistic comradery, and musical legacy.
Admittedly, I was a little late starting Day 3. While a long night on Sunday is inevitable, so is the slight feeling of remorse about wasting the final day of this special event that only happens once a year. With that in mind, I did my best to fight through days of fatigue to make the most out of a spectacular end to an awe-inspiring festival.
Stacey "Hotwaxx" Hale was the perfect way to start off the day. While early crowds are generally sparse, the Main Stage was filled with enthusiasm thanks to her earnest and heartfelt offerings that afternoon. Golf Clap provided an inviting atmosphere, once again demonstrating the merit of quiet hustle and dedication to craft. Todd Osborn's fulfilled expectations with his set at Red Bull with deep cuts from his impressively curated collection. The Underground Stage serves both aesthetic and practical purposes, and on the hottest day of the weekend I appreciated the shade while enjoying steady streams of bass broken up by short melodic spurts courtesy of Mike Huckaby.
Hito's carefully considered record selections were the soundtrack to the early evening at Pyramid. DJ Premier's set at Red Bull was a haven for hip hop heads, featuring one of the best producers of all time turning classic tracks into familiar samples in real time. Charlotte de Witte was a crowd favorite among my friends in attendance, and the raving masses in the fully packed Underground. Mija's genre-defying set culminated in a signature medley of feverish drum and bass, the perfect energizer for anyone in need of a last minute pick-me-up.
As the night drew to a close, tough decisions were made in the midst of overlap. With hesitance, I missed what was surely an incredible set from BADBADNOTGOOD for the sake of Inner City, which turned out to be a highlight of the weekend. As die-hard fans claimed their spots for the festival's grand finale, I quickly made my way to Underground for the end of DJ Stingray. If I didn't know any better, I would have still caught the set based only on the name (which I might argue wins "best moniker" on this year's lineup), but prior knowledge had drawn me to stay for a heavy and danceable session from an artist described as, "a menacing node in the vast tangle of electronic music's history, present, and future."
I decided to make a final pilgrimage to the Pyramid, where Dubfire provided an assertive conclusion the biggest music celebration in our city. This year's lineup was yet another experiment in how far organizers could veer from the core genres that have carried the festival since its inception. While the Pyramid was the place to be for those seeking one last dose of techno, droves of fans opted to end their weekend at the Main Stage to catch a universally-recognized force in music.
With a cohesion earned through almost 30 years of collaboration, the surviving members of one of hip hops most notorious collectives—Wu-Tang Clan—proved once again why their place in music history remains practically unchallenged. Under a Flower Moon, the group cruised through hit after hit with ease, provoking nostalgia and reverence with each syllable. I understand why some were confused by the choice to have a hip hop act close a festival that pays tribute to Detroit's legacy in electronic music. Perhaps such an eclectic lineup is only appropriate for a city such as this. A place with a musical legacy unlike any other, with an ever-evolving identity that eludes definitive characterization, Detroit may be the only city where such a unique festival makes sense.
All photos by @sidd__finch: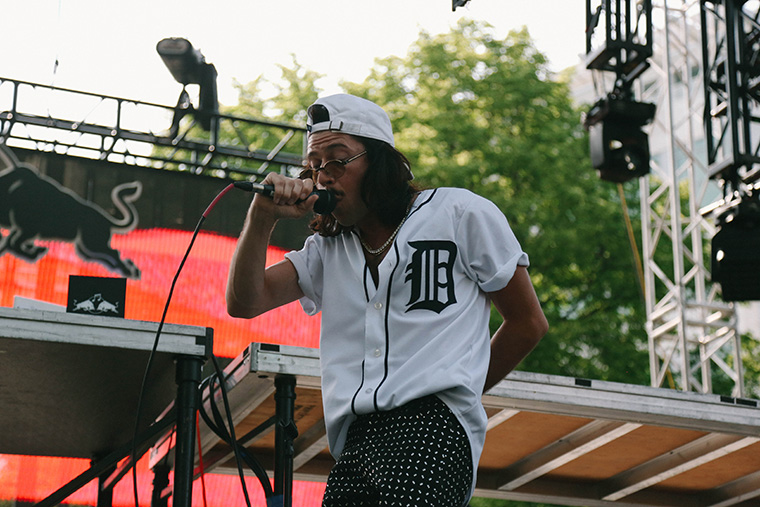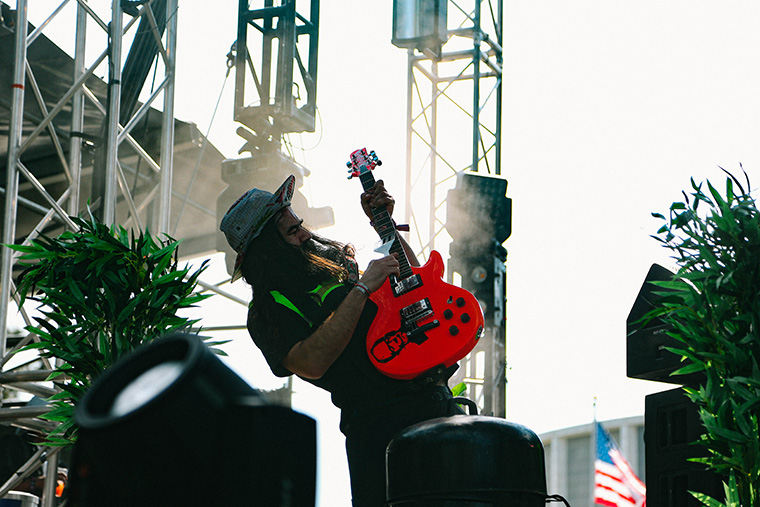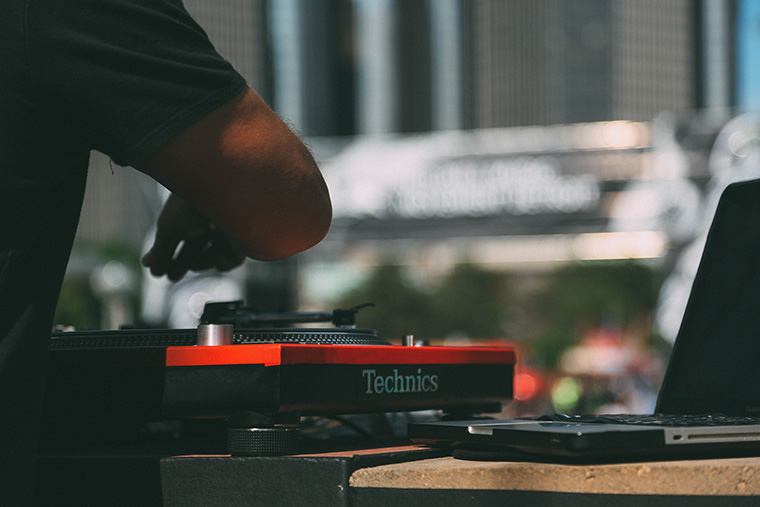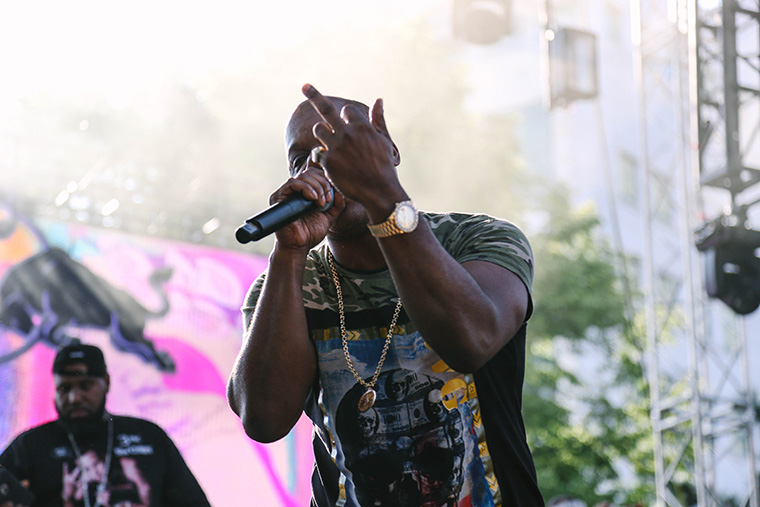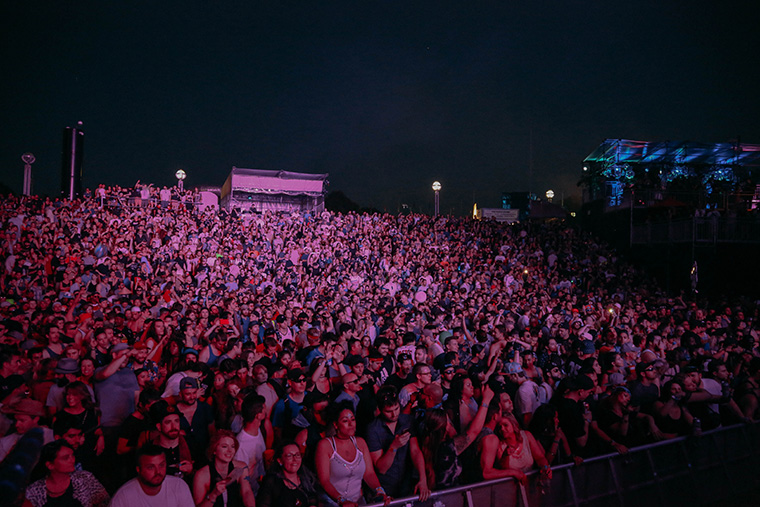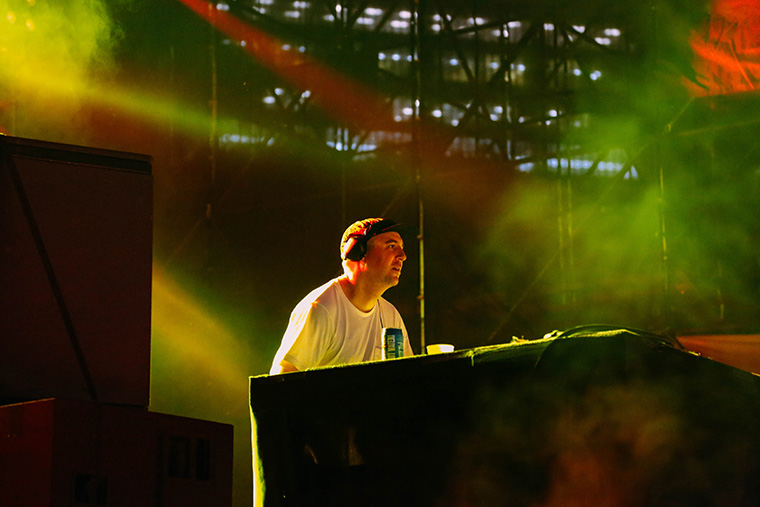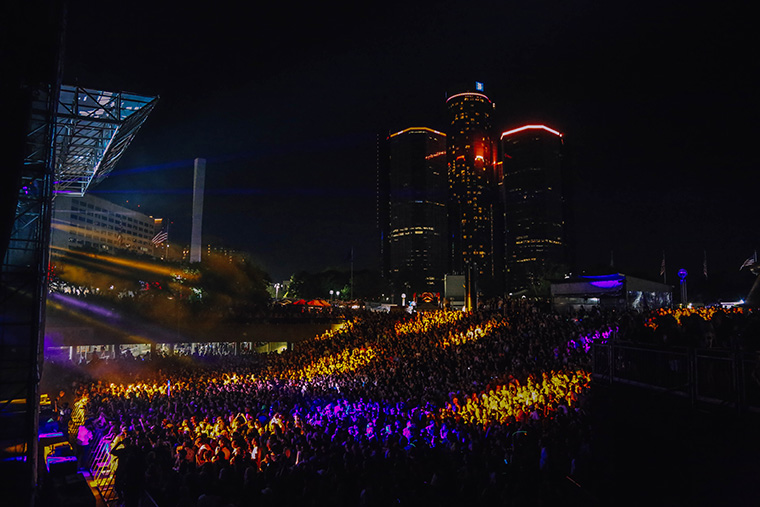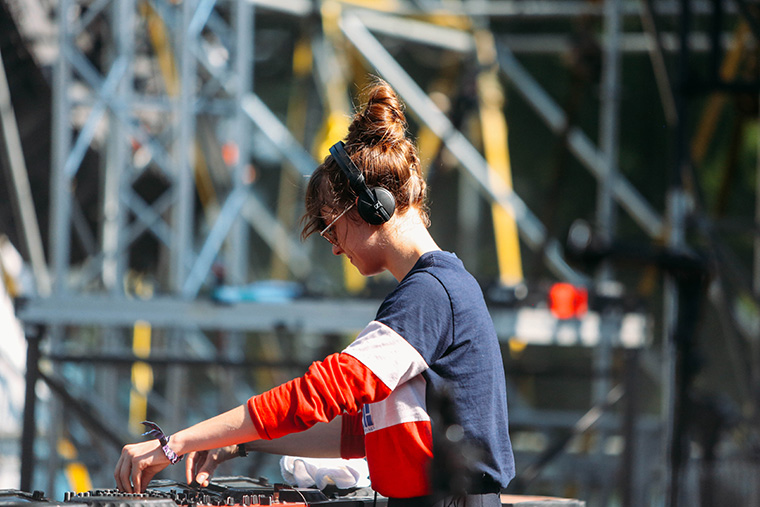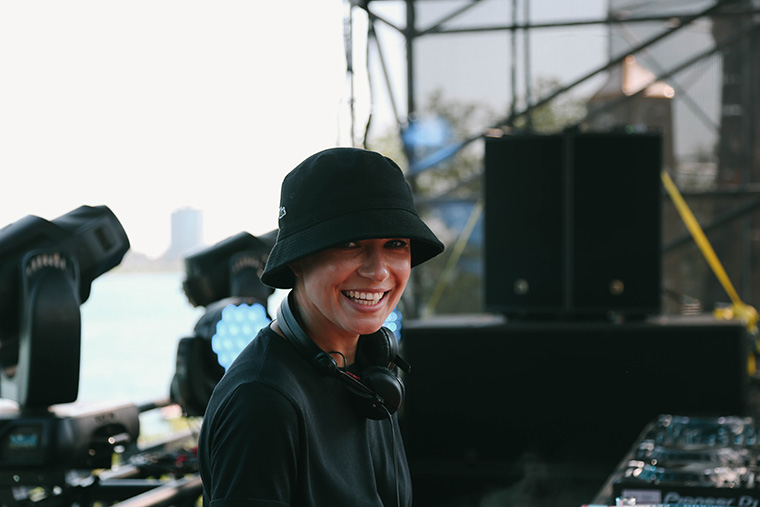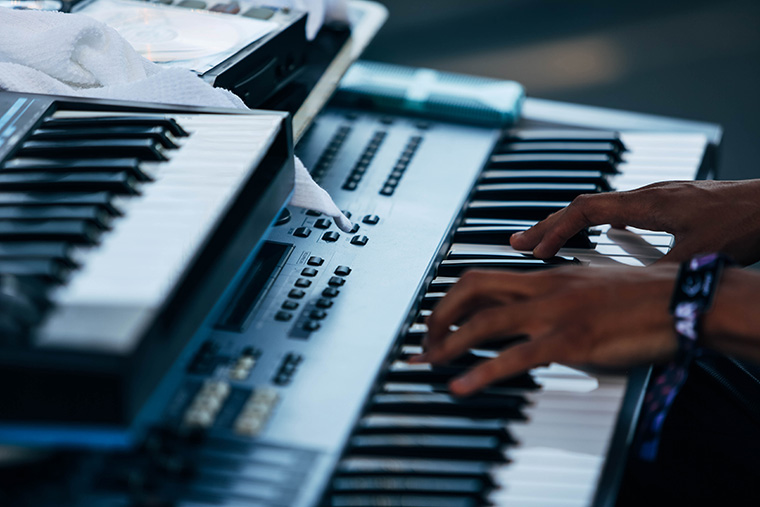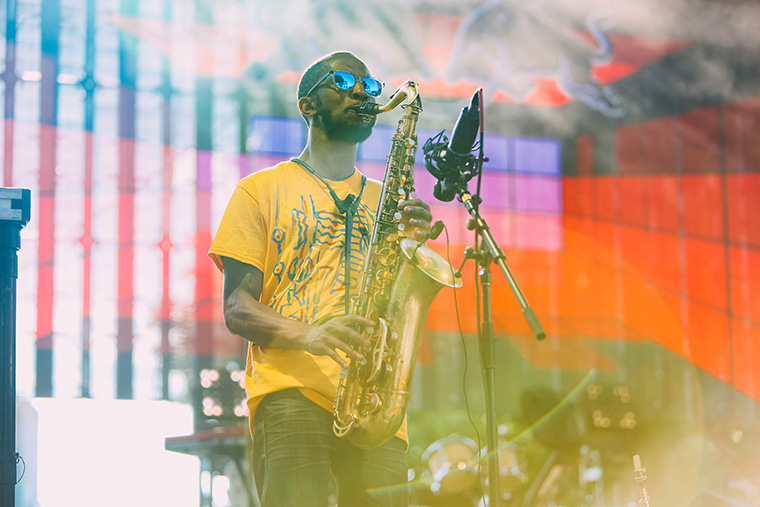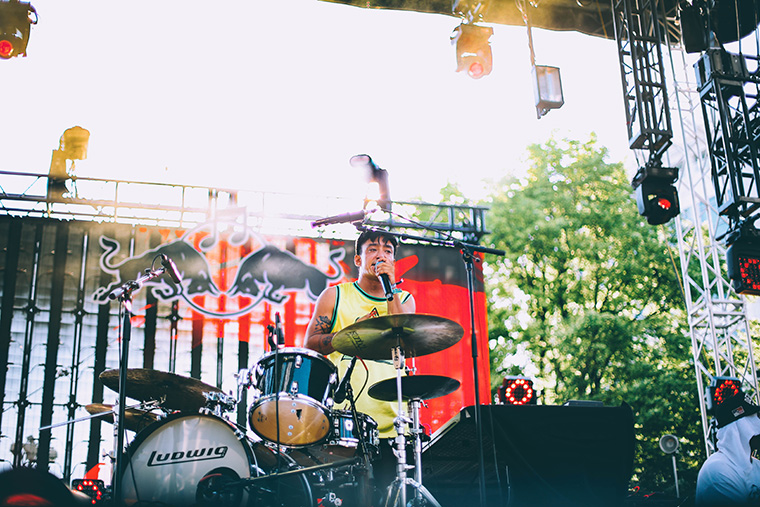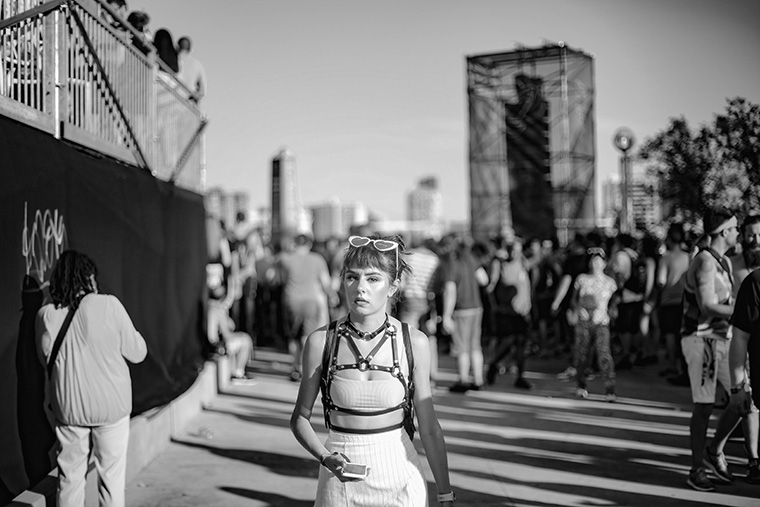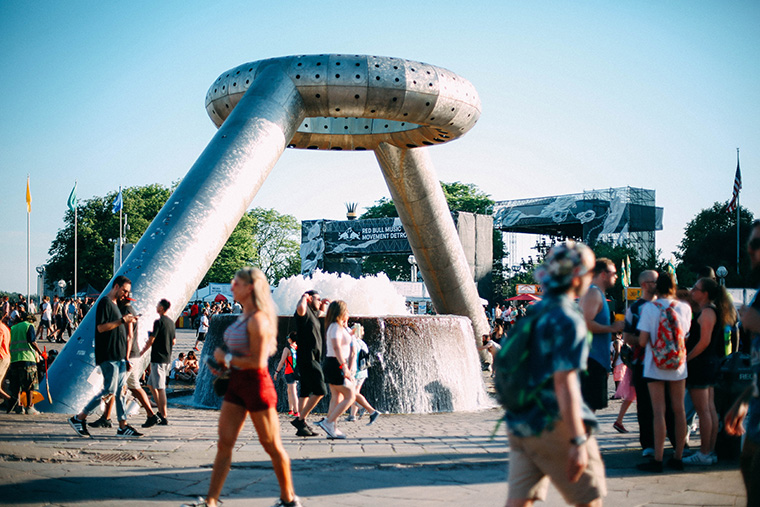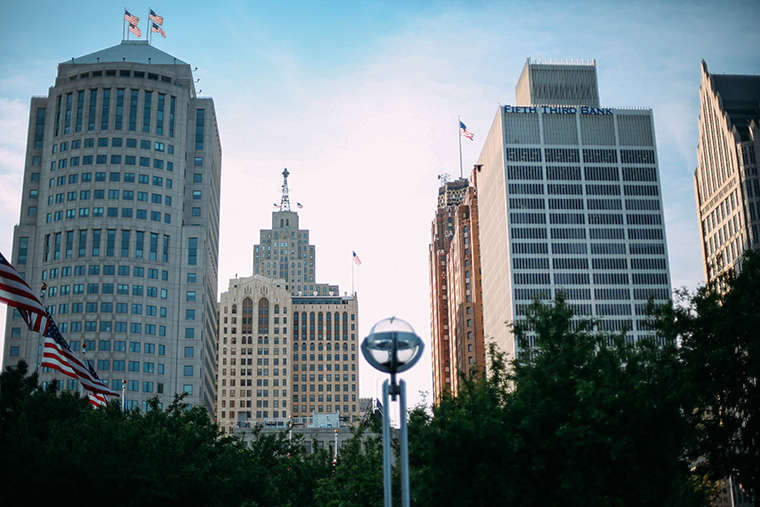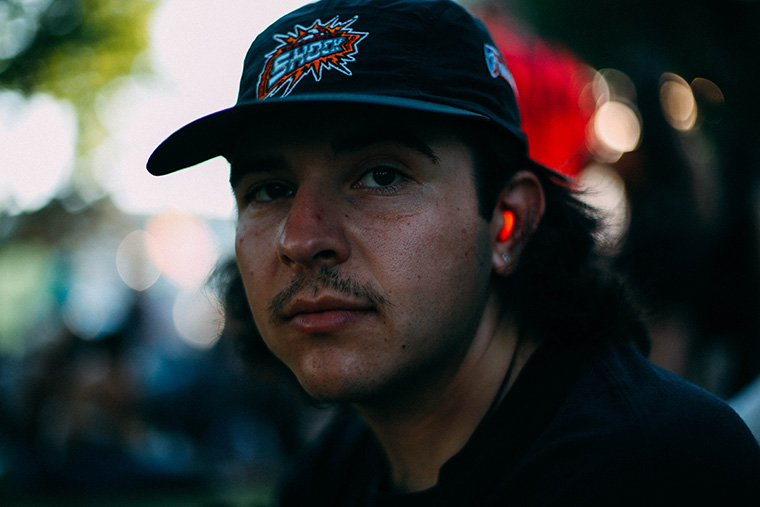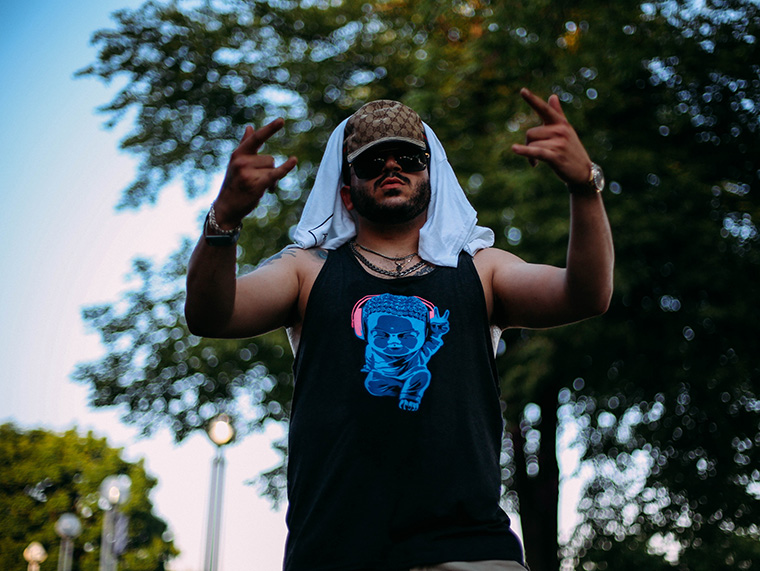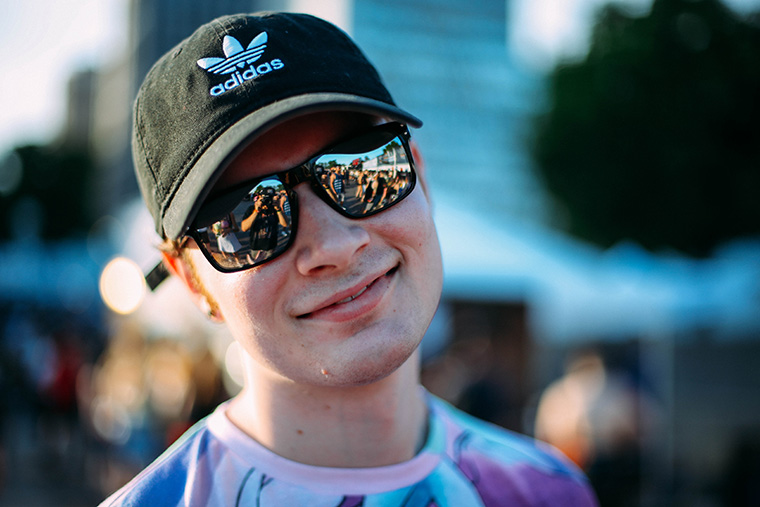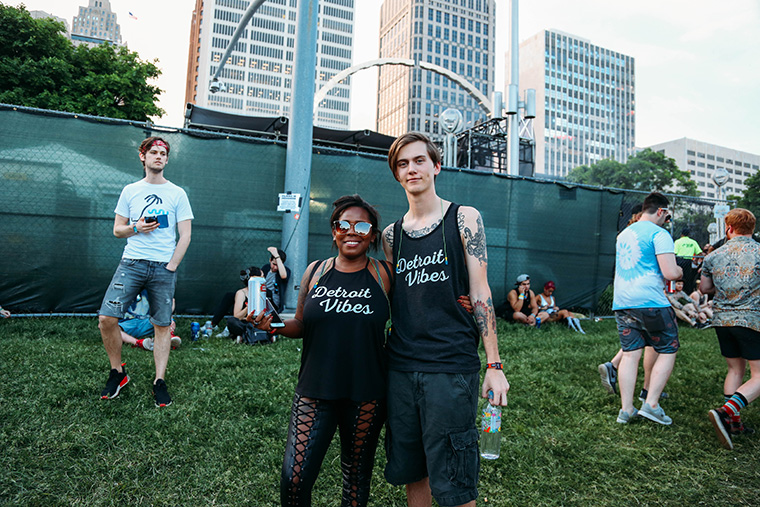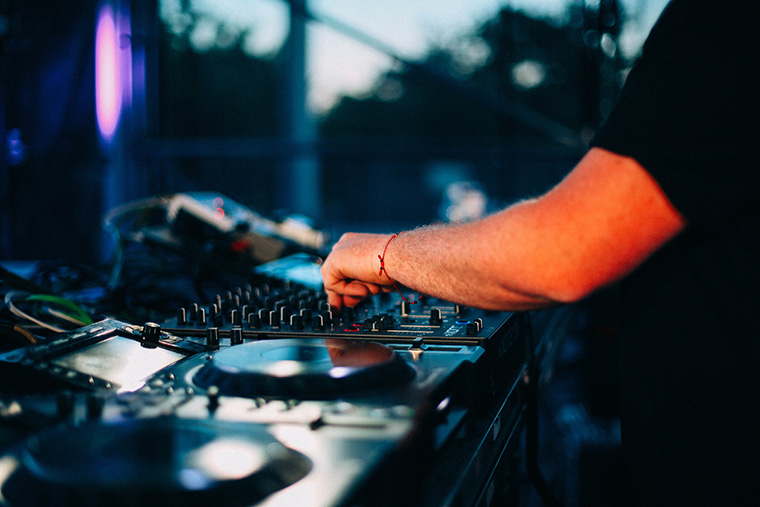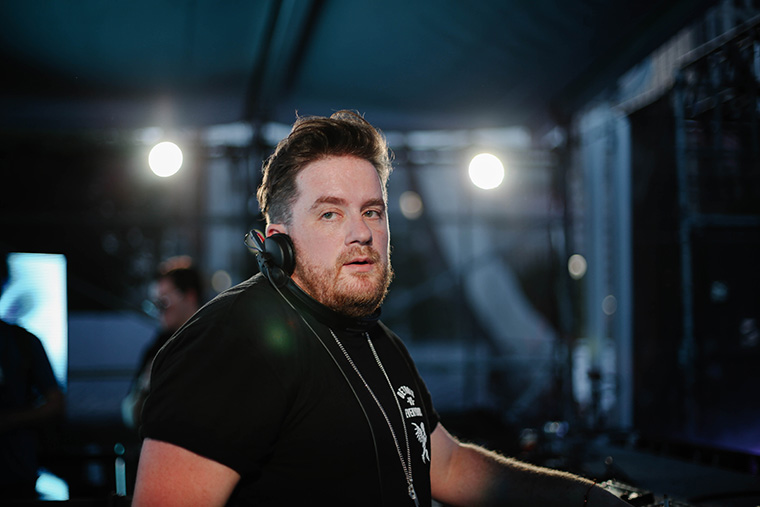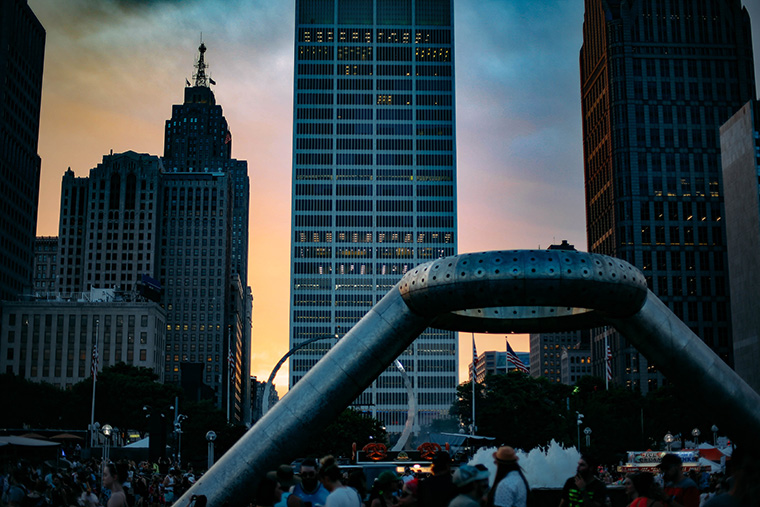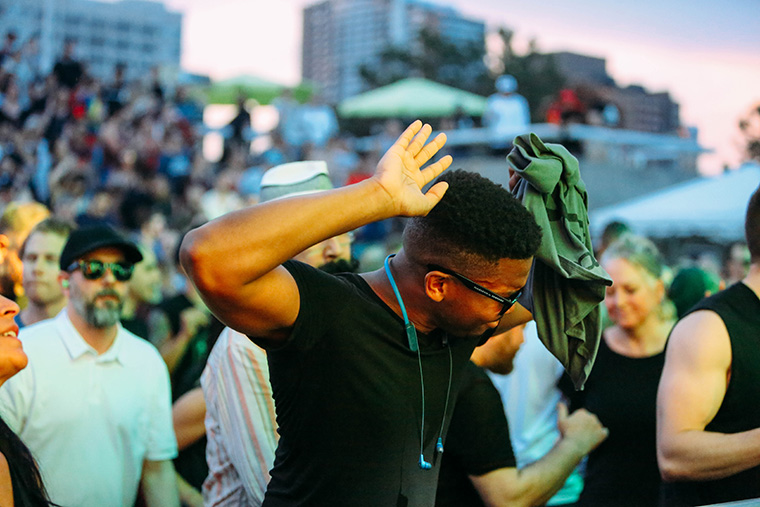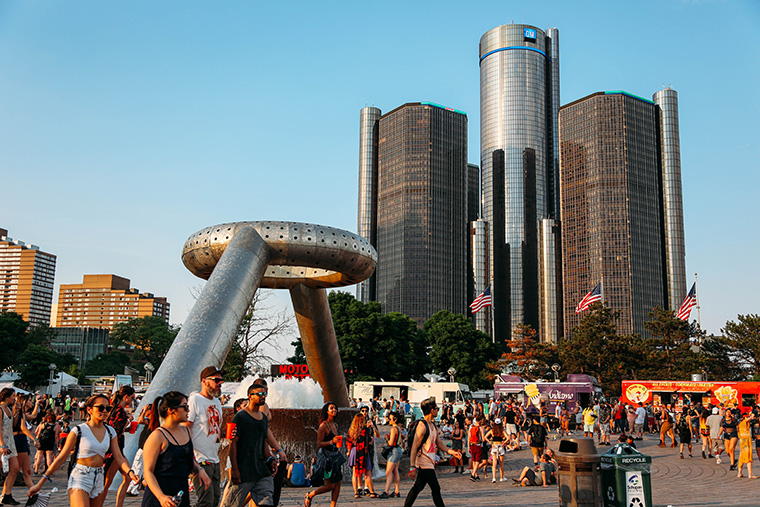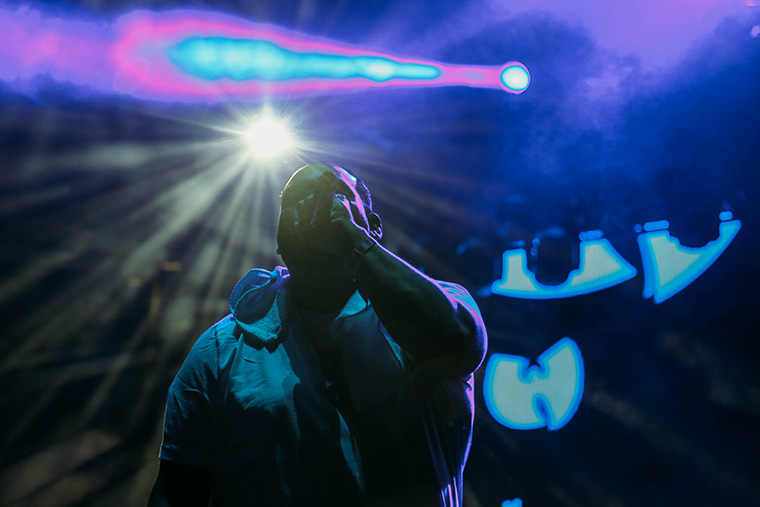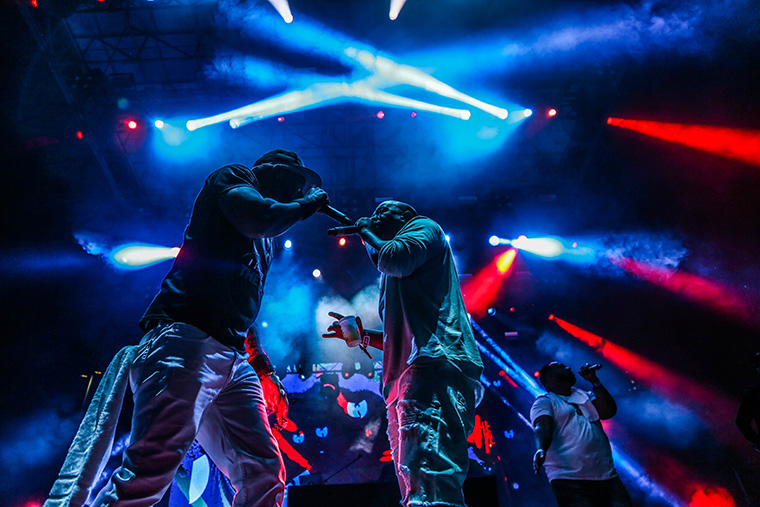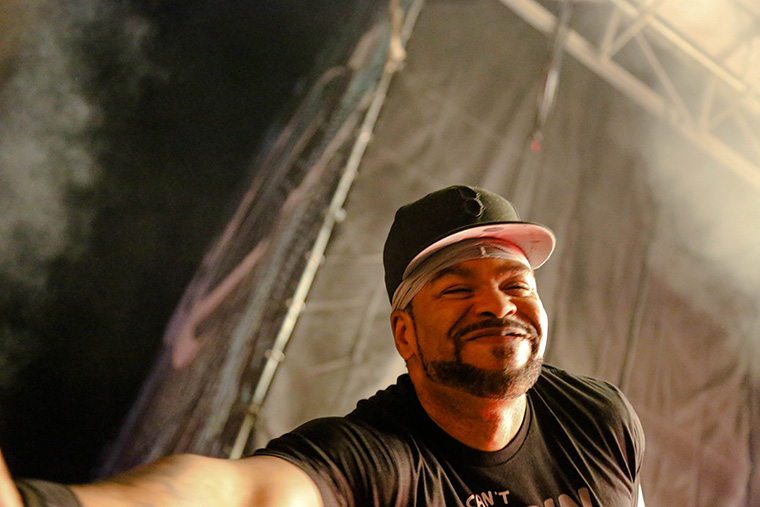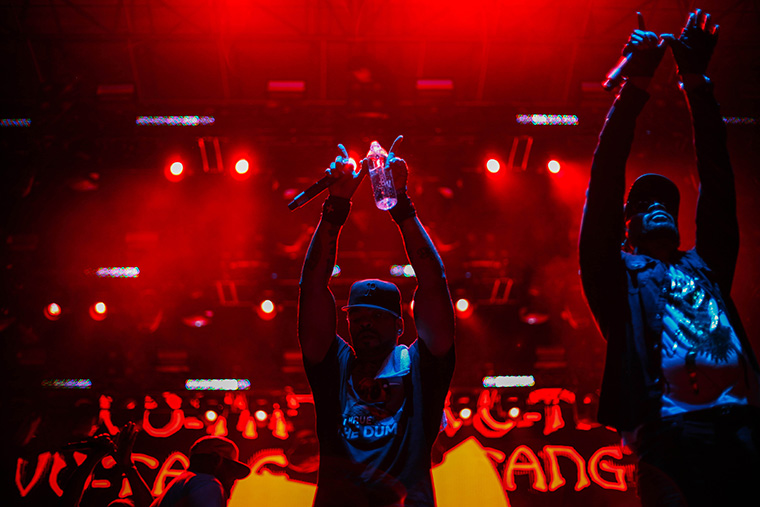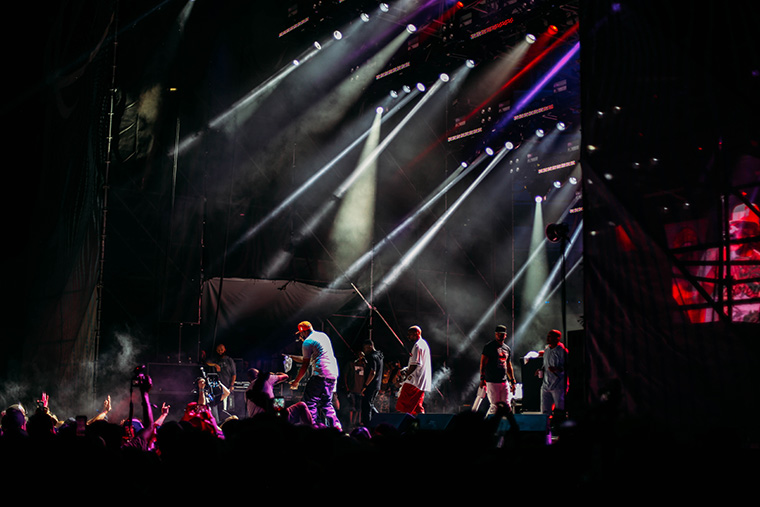 Comments