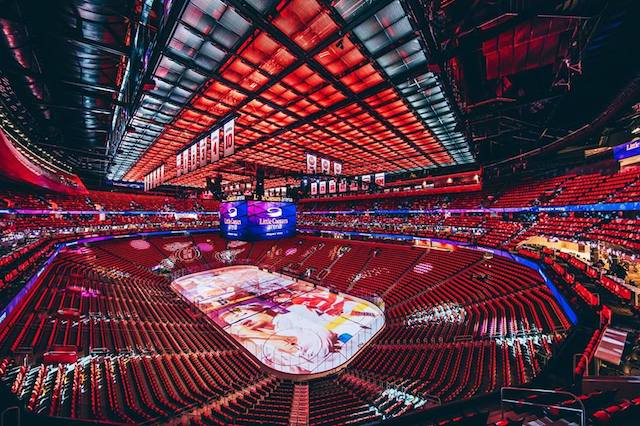 Detroit's Little Caesars Arena officially opens its doors to the public this Tuesday night with a sold-out Kid Rock concert, the first in a string of six shows planned over the next two weeks. However, the Romeo-based artist and Olympia Entertainment (the arena's operator) are both catching heat from Al Sharpton's National Action Network (NAN) due to Rock's — born Robert Ritchie — use of the Confederate flag and his recent expletive-laced criticism of NFL quarterback Colin Kaepernick.
Protesters from the Michigan Chapter of NAN are expected to gather in front of Kid Rock's Made In Detroit restaurant on Woodward Avenue at 6 p.m., just ahead of the show. In a press conference last Wednesday, NAN political director Sam Riddle said that "Kid Rock is the tip of the ugly iceberg of white supremacy, and it is an insult to Detroit, America's blackest and poorest city, to bring that punk in here."
In response, Kid Rock took to social media yesterday, urging people to "Pay NO attention to the garbage the extreme left is trying to create." Rock's long Facebook post claimed that the negative attention could be blamed on the recent announcement that he would be running for Senate. He also denounced both Riddle and Kaepernick, before ending his message by stating "P.P.P.P.P.S. I LOVE BLACK PEOPLE!!"
Detroit police have said they're aware of the friction caused by the show and are prepared to take action if things get out of hand. The inaugural concert at Little Caesers Arena kicks off tonight at 7 p.m., with performances to follow on September 13, 15, 16, 19, and 20.
Photo from The District Detroit.
Comments