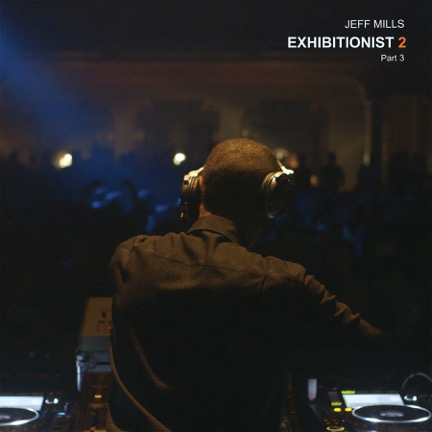 Detroit techno pioneer Jeff Mills recently released Exhibitionist 2 – Part 3, the the last of three 12″ EPs in the Exhibitionist 2 vinyl series that paralleled an interactive double DVD + CD experience of the same name. The collection was put out as installments over the course of five months through Mills' label, Axis Records, beginning in September of last year.
While the overall project graphically illustrates the art of creating electronic music, Exhibitionist 2 – Part 3 is a purely sonic experience. The concept remains the same, however, as the EP consists of four tracks entitled "Live in Leiden" (parts 1-4), in which Mills recorded a live set from the Netherlands in 2015.
You can watch a trailer for Exhibitionist 2 – Part 3 below and read our interview with Jeff Mills here.
Comments