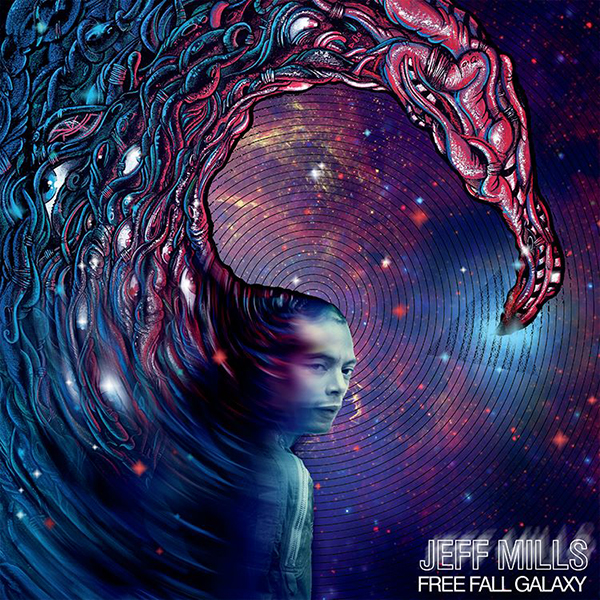 In continuing the legendary collection of his Sleeper Wakes series, second wave Detroit techno icon Jeff Mills has released a new solo LP today entitled Free Fall Galaxy through his own Axis Records label. This album marks the ninth chapter of Mills' remarkable story, following Emerging Crystal Universe in 2014.
Mills describes the record as "a science fiction story about the structure, preservation, limits of the human species and existence, the assumed realm of other intelligent life forms, the other dimensional worlds and realities beyond the horizon of our imagination." In an interesting twist, the proper intro of the album begins not at track 1, but at 11 — "Entering (Free Fall Galaxy)."
View the entire tracklist for Free Fall Galaxy below and check out our interview with Jeff Mills here.
Tracklist
1. "Medians"
2. "The Hunter"
3. "Gravitational Lensing"
4. "Inner Synthesis"
5. "Solar Crossroads"
6. "Transformation In the Virgo Constellation"
7. "The Hunted"
8. "Rabid Star Clusters"
9. "Tri-angularism"
10. "Spectroscopic"
11. "Entering (The Free Fall Galaxy)"
12. "Irreversible Elliptic Orbits"
13. "Aurora"
Comments