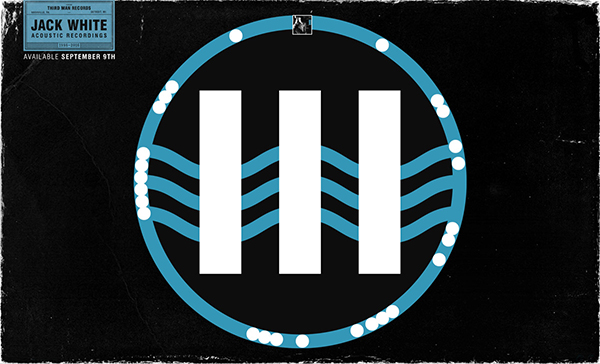 In anticipation of his upcoming career-spanning new release Acoustic Recordings 1998–2016, due out September 9 on double CD, double LP, and digitally via Third Man/Columbia, Detroit-native rock legend Jack White has launched an interactive timeline on his website that tells the stories behind each one of the 26 tracks on the compilation.
The new release contains both album tracks, B-sides, and alternate takes of songs by The White Stripes and The Raconteurs, as well as selected work from White's solo career. From 1998's "Sugar Never Tasted So Good" through the unreleased White Stripes song "City Lights," the timeline offers fans a chance to explore each track and discover never-before-seen photos, artwork, commentary, collectibles, and rare live performances.
Ever the consummate musical stuntman, White's latest project follows on the heels of successfully playing the first phonographic record in space. The Icarus Craft, a "space-proof" turntable, was attached to a high-altitude balloon and played a gold-plated master of Carl Sagan's 2010 single "A Glorious Dawn," which was also Third Man Record's 3 millionth record pressed. The apparatus was on display at Third Man Record's Cass Corridor location in Detroit at a party for the spacecraft's launch.
To explore the interactive timeline, visit Jack White's official website. You can order Acoustic Recordings 1998–2016 here. Watch footage of The Icarus Craft launch below:
Comments