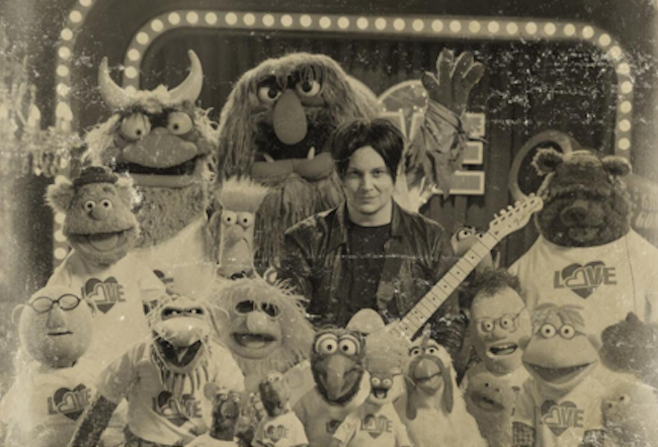 Detroit native Jack White recently made an appearance on The Muppets season finale to give the show's famed house band Electric Mayhem a turn in their ever-rotating cast of backing musicians. His appearance had been promoted in a teaser in which the former White Stripe performed "Fell in Love with a Girl" alongside a lovesick Kermit the Frog, which you can watch down below.
White, already a rather animated man who would fit right in with Jim Henson's felt creations, covered Stevie Wonder's seminal hit from the album Talking Book, "You Are the Sunshine of My Life," near the climax of the show. The snake-like blues guitar leads laid over the brilliance of Wonder's original song made for a concoction that only Jack White could produce, and the smiling faces on all the respective Muppets were just an added bonus.
White's cover of "You are The Sunshine of My Life" has two versions out currently; one with Electric Mayhem and a solo rendition that can be streamed through Apple Music or Tidal. Third Man Records is also planning a 7-inch vinyl release with both performances on one side, respectively.
Revisit both of Jack White's performances below:
Comments