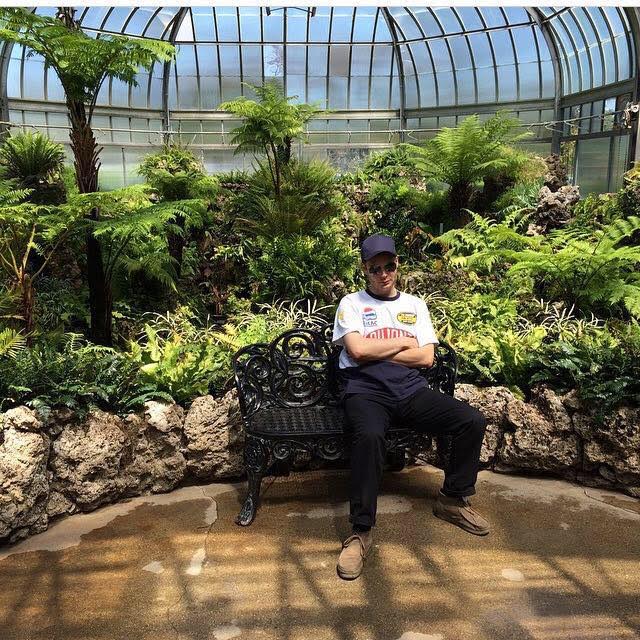 2Lanes is the alias of Joe Linden. The DJ and producer seeks to keep the lifeblood of the Motor City's electronic music legacy moving ever forward. Drawing inspiration from footwork and funk to social media networks like Vine, 2Lanes' unique personality is right at home in Detroit's diverse creative scene.
Detroit Music Magazine sat down with the emerging artist to reflect on his background and where he's headed next. While we were only able to scratch the surface of 2Lanes' sonic breadth and depth, he's definitely someone to watch.
---
Tell me a bit about yourself. When did you start making music under your current alias?
I'd say I started roughly two years ago, maybe two and a half years.
You've always been interested in the music industry, but what made you decide to try and be an artist?
I come from a musical family with people playing various different instruments. Like my grandfather — he played in the DSO; he played clarinet. My dad was a guitar player, and I was drumming for a while. I got more into electronic music when I was like 20, and from then on I stopped listening to most other music and got more and more into electronic. And then I was in New York City because I moved there after college, meeting a lot of people and artists who were using hardware. That was really interesting to me, the different combinations of hardware and like guitar pedals. I couldn't have a drum set in my apartment, and I was talking to this other guy who went to my school — Peter Wiley, he goes by Pascäal. I was talking to him a lot about gear, and he convinced me to buy an MPC. So I started programming beats. The machine has an old zip drive on it, so I bought some random floppys from an old music store in New York and would just make beats out of those.
So you didn't really start in the digital realm.
I got into digital stuff like a couple months after that, saved up some money, and bought a small mixer off of my friend and a standard DJ interface. Then I bought, saved up for, traded, and sold a bunch of different gear to get to the setup I'm at now.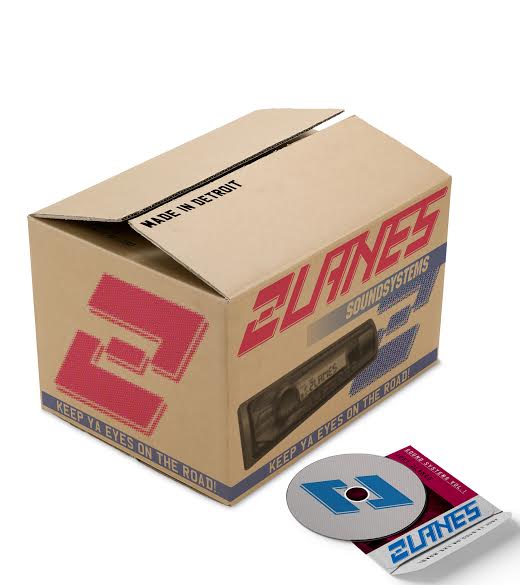 What's your current setup?
A couple different hardware machines, new and old. An old synthesizer, a newer synthesizer, a newer sampler, and then a tape deck. I like to get samples from tapes because they're cheaper than vinyl and they fit into my setup better than records do.
Is that your live setup as well, or more of a production setup?
I haven't really done much live, I had one live show with my friend Andrew [Remdenok] who goes by Psalm. He's a big gearhead, too. We played a live hardware set, and we're looking to do more of that soon. I wanna develop a live set — that's a goal of mine — and I like the idea of doing it without a computer, because I can do that with some of the gear I have.
Like an analog set?
Exactly. So I'm trying to figure out how to accomplish that. It's cool, like a puzzle you gotta figure out, you know what I mean? Because I like DJing. It goes hand-in-hand with dance and electronic music, but trying to find shows as a DJ versus trying to find them as a traditional artist, there are very different communities for each. I want to have a live set so I can go down either avenue.
So you mentioned living in New York, you've been to the West Coast for a little bit, but what made you choose to stay in Detroit?
I lost my job while I was in New York and struggling to find a new one. I was seeing the city as a non-New Yorker and only having lived there for a brief amount of time. It felt like it was getting almost too crazy, in the sense that rent was getting crazy, and it was just becoming a very obnoxious city. Even though I love the city, and I have a lot of friends there. But it can just get overwhelming, and I was talking with the friends I had out here, and it just seemed right at the time. It's proven to be better; I found a lot success moving back here. Then the artists I know in New York were interested in the idea of coming out, because [not knowing anyone before] made it seem scary.
Yeah, if you've never been, the reputation the city has definitely precedes it.
New York five years in the future is only going to be more expensive, more ridiculous. And I went to a lot of shows at the DIY, sub-legal venues and saw a couple of them close. Then after I moved back here, the rest of them closed and like five new venues popped up here. So I became more interested in the next couple years here versus the next couple in New York.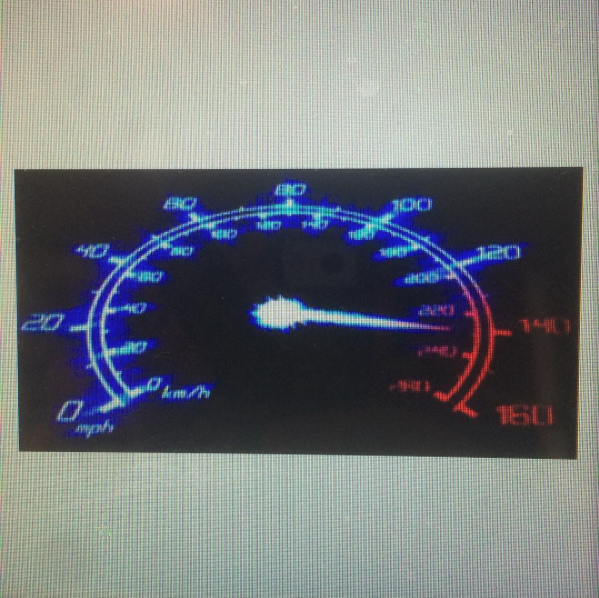 What specifically do you like about the Detroit scene?
It's much smaller, you're able to meet a lot of artists, and start collaborating with people. From what I've seen after a little over a year living here and participating in the underground scene, shows don't normally get more than like 100 people. So you meet a lot of people and just start seeing the same people and all your friends at all the restaurants and all the shit going on everywhere. It's a big city but a small town, and everyone kind of knows each other.
What are some of your favorite venues, between both Detroit and New York?
All my favorite venues in New York are shut down, so… [Laughs] 285 Kent I went to a lot. That was an awesome spot. Saw a lot of shows there that changed the way I think about electronic music. This spot called Steel Drums was cool. Bossa Nova Civic Club is a techno spot that serves Club-Mate, which is like the best energy drink ever. A lot of parties I went to in New York were in warehouse spaces. I never really went out to venues in Manhattan at all — only for big shows, like I went to Webster a couple times. In Detroit, my current favorite venues for DJing… I love Temple Bar above everything else. Marble Bar is a really cool new spot. UFO Factory is pretty chill. The Division Street Gallery has fun parties. I spun at Tires when it opened, and I've played there a couple times. It's like the Detroit version of 285 Kent but with better sound. And the place I live in is kinda like a venue too. We've thrown some fun parties.
Where do you live right now?
I live in this spot called Electric Studio. It's like a photo studio that we can sometimes use as a venue. 40oz Van came out from Harlem and threw a party there. Chuck Inglish performed, and I DJ'd for a lot of the rappers, which was fun. That was my first time DJing at a rap show, which is way different than DJing at an electronic show. They gave me their sets beforehand, so I had all their tracks, and I just spun for them, and it was really fun because it's a very animated style when you're rap DJing, and the crowd is way more reactive than like people dancing to techno.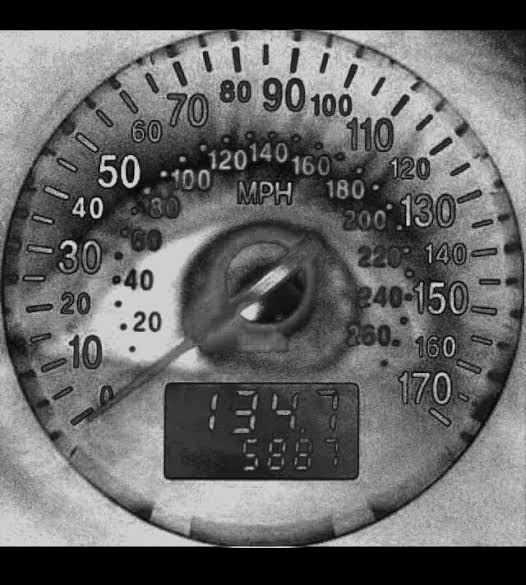 What about other local artists? Who do you think we should have on our radar?
I'm good friends with Gosh Pith; I really like them. Tez, he's an artist and promoter, a really great singer. We've played shows and DJ'd together. He's one of the really cool people in town, got an eye on the city. Ryan Spencer, from Jamaican Queens, he's starting to get more into electronic music. Andrew Remdenok of Psalm is a good buddy of mine, I think he's one of the dopest musicians around in Detroit. He's got an R&B live set. In New York, Ratking and Sporting Life are my good friends, and they're a big inspiration. Malory and Via App, they both do live hardware sets and getting booked a lot.
Are there any other artists that influence you?
Actress, and UK music in general, I'm always looking out [for] and have been for a mad long time. I listen to a lot of Oneohtrix Point Never. There's a new label called Lobster Theremin — they put out good techno. I don't know; it's kinda hard to say. I was thinking about this on the way here. A lot of ambient music.
I remember when you were making a lot of footwork-type stuff, too.
Yeah, I experimented with it, but… Actually, at 285 Kent I went to a show —it was DJ Rashad B2B DJ Manny opening up for Zomby, and it was the weekend of that big hurricane that hit the East Coast, so it was like me and ten other people. Seeing them — DJ Rashad and DJ Manny — back to back there… Like I've listened to footwork before that, but just seeing them DJ changed my entire mindset about like all electronic music. Since then I never missed a DJ Rashad show for the two years I lived in New York… Yeah, I was really affected when he died, because there weren't really many artists that I was really into and changing the game. Traxman [is] unbelievable. [Also Teklife], like they know the core of dance music, and their sampling skills are unbelievable. There are younger cats, like DJ Taye, they just all pump tracks out. One of the things as a producer that I look to Teklife for is their ability to go from jamming to making a song. Like they can fuck around with some samples, throw some beats over it, and then — boom! — it's a track they're ready to put out. Their work ethic is unparalleled.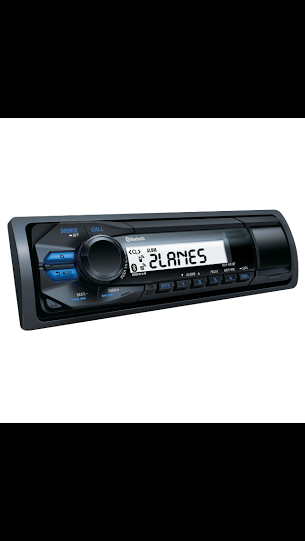 So do you try to get into making something every day or just whenever something hits you?
Yeah, it's different… Sometimes I have ideas in my head that I want to try and express, or I'll hear a song, and I'll wanna flip it and try to sample it, or sometimes I just sit down and start programming out beats and see where that takes me. It can be anything. Lately I've been trying to think of more ideas and how to sketch them out.
Like less spontaneous, maybe more premeditated?
Like a science experiment. Like you've got all this shit everywhere, and you're like, "How can I do this? How can I accomplish what I'm thinking of in my head through the hardware and software I'm using?"
Tell me about some of your releases. You just premiered something on Dummy Mag.
That was a track off this low-key tape release that my friend Arvid put out on Sealed Records. It's a new project from him. He's an artist that does a lot of painting and sculpture work. He does a lot of visual art for Ratking, and he did their album cover and their live art and stuff. I went out to New York a couple months ago, and he's a mad quiet dude, and he just came up to me and was like, "Yo man, I'm making jungle tracks." And two months later he sent me a track, and I was blown back by how good he made it. So he told me he wanted me to put out a tape, and then he makes these one-off tapes and sells them on Bandcamp. So a track from that was on Dummy Mag. And my other friend Orlando started this label called Escape from Nature. It's like experimental music but rooted in club, so you could theoretically mix it, but it's still kinda wild and pushes boundaries. I have a track out on a compilation that came out November 13, and he wants to put out an EP of just my material early next year. So I'm working on that and trying to perfect this weird new sound I have in my mind.
So you have a distinct visual aesthetic as well. Is that influenced by your friends, or is that more your artistic skill?
I wouldn't call myself a huge visual artist, necessarily. I have ideas and things that I like to see. Like being in Detroit, car culture is huge, and you can't get away from it. So I just like a lot of car stuff in there. But yeah, Arvid put me onto a lot of stuff that I thought was really cool.
Your visuals and music don't necessarily inform each other, but they kinda compliment each other?
Yeah, but I do sometimes think visually in music too. Like when I have an idea in my head, it might be a vision or a vibe, like a film set. I'm working on a little bit of ambient music for this documentary about the underground Detroit vogue dancing scene. And I was a film and video major [in college], so I'm a very visual person.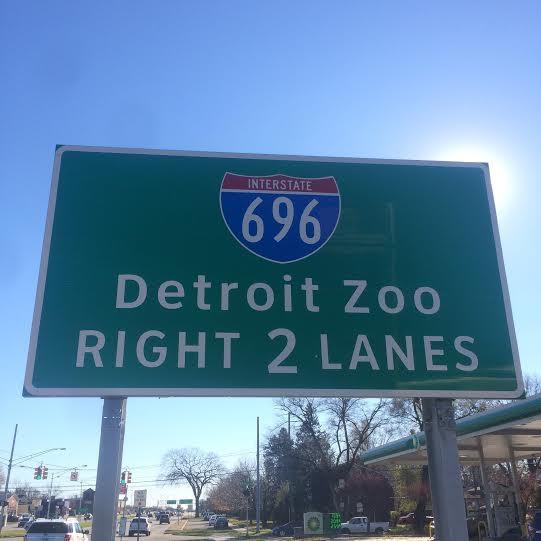 You just played the P4K Radio: Detroit Now series. What kind of prep did you do for that? What did you want to showcase?
They told me to kind of have a theme, and I didn't want to be another person playing old techno hits, which is dope, but I just didn't want to add to that. I wanted to capture what the sound of techno means now within Detroit with younger artists who are doing stuff now in the city, and then some of my other friends from various parts of the world who are doing things for electronic music and putting it in new ways.
What's next for you moving forward? What does "2Lanes" mean to you?
I wanna collaborate with a bunch of different people, just put more projects out, work with more vocalists and more accessible type music, and more experimental stuff because I like that too. 2Lanes is kinda like I have a road with two lanes, and I can go anywhere I want within that. Like I put myself in my own box, and you can't put me in a box, because I already did it myself. In the future, as an artist, I wanna play more live shows and help other artists create their vibe and get their work out.
---
To keep up with 2Lanes, follow him on Facebook, Twitter, or Soundcloud. For a taste of his work, listen to "02" below:
All imagery courtesy of 2Lanes.
Comments