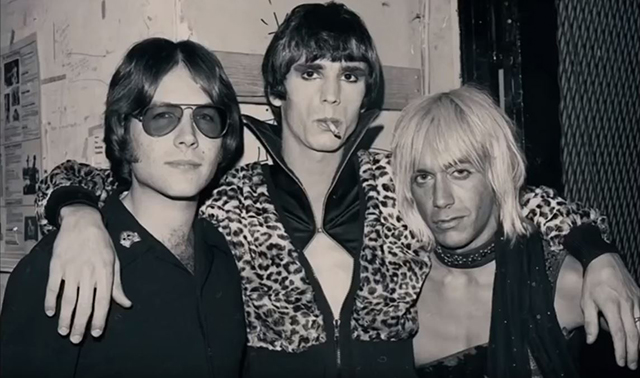 On Tuesday, October 25, proto-punk icon Iggy Pop will appear at the DIA's Detroit Film Theatre to discuss Gimme Danger, a new documentary about The Stooges. The band's former frontman will be accompanied by the film's director, Jim Jarmusch, whose body of work also includes Stranger Than Paradise, Down by Law, and Dead Man. Ann Delisi of WDET's Essential Music is set to moderate the talk, which will take place after an advance screening of the documentary at 7:00 p.m. that evening.
The Gimme Danger event will follow another appearance of Iggy Pop with fellow Detroit musician Don Was on Saturday, October 23 at 7:00 p.m. at The Majestic Theatre. Living Histories Live: An Evening of Storytelling and Performance is presented by The GRAMMY Foundation® and Iron Mountain®. According to press materials, "this intimate evening will feature an engaging discussion and joint live performance by Pop and Was, with guest artist Dean Fertita of Queens of the Stone Age."
The advance screening of Gimme Danger is sold out, but you can watch the trailer below. Tickets to Living Histories Live are $35.00 and available here.
Comments