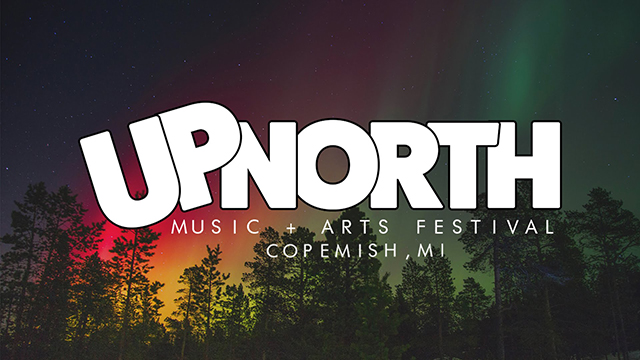 The UpNorth Music & Arts Festival debuts this weekend in Copemish, Michigan, in Manastiee County. What first appeared to be a small, grassroots festival has impressed with the second and third phase of their lineup. Taking place August 19 – 21, the inaugural year features a bevy of Detroit's best artists. From Golf Clap and Freddy Todd to Dantiez Saunderson, Muzzy Bear, and ZelooperZ, The Motor City is well-represented.
While it's anyone's guess what to expect from a new festival, there is no shortage of young talent on UpNorth's bill. Keep an eye out for both Detroit and Michigan-based artists hoping to make a name for themselves, such as Pontchartrain, Keeplove?, Acemyth, Dakota, Cosmic Blaster, and Sektor Z. This only scratches the surface of the deep local offerings, as there are four full stages on the festival grounds. The rest of the lineup includes renowned international artists such as Mija, J Phlip, Totally Enormous Extinct Dinosaurs, and Machinedrum.
Aside from the beats, local organization Homies Detroit will host The Wellness Center. Activities will include yoga, meditation, massages, and various workshops. In addition, plenty of other Detroit-area and Michigan vendors will be in attendance, such as FyouNK Clothing and Nate's Kettlecorn.
To check out the full artist lineup and set times, as well as a map of the festival grounds and list of events and vendors, visit UpNorth's Facebook page. Organizers have also set up a hotline anyone may call for more information at (734)-786-6777. Tickets are still available at the festival's official website. This might just be the best excuse to go "Up North" before the end of summer, so don't miss out.
Comments