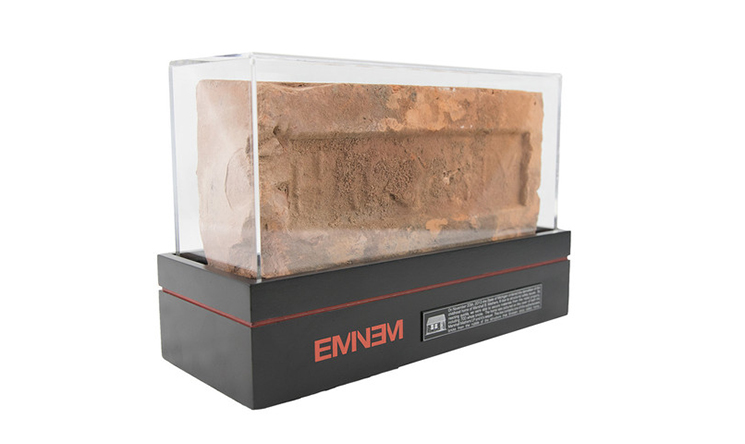 The Marshall Mathers LP turns 16-years-old this week and Eminem did not forget the occasion.
In honor of the milestone, Eminem is offering the chance to collect a piece of music history. For $313.00, you can own one of 700 rescued bricks from Eminem's childhood home in Detroit, which was featured on the cover of The Marshall Mathers LP and its follow up release.  Each brick comes with a cassette version of MMLP, a commemorative plaque, a plexiglass enclosure, and a certificate of authenticity featuring Eminem's handwritten signature. 
Not only do purchasers obtain a piece of Detroit music folklore, but proceeds from each purchase will be donated to the Marshall Mathers Foundation, which serves youth programs in Michigan and nationwide. Repurposed wood keychains and dog tags from from the house are also available via Eminem's official website.
Comments