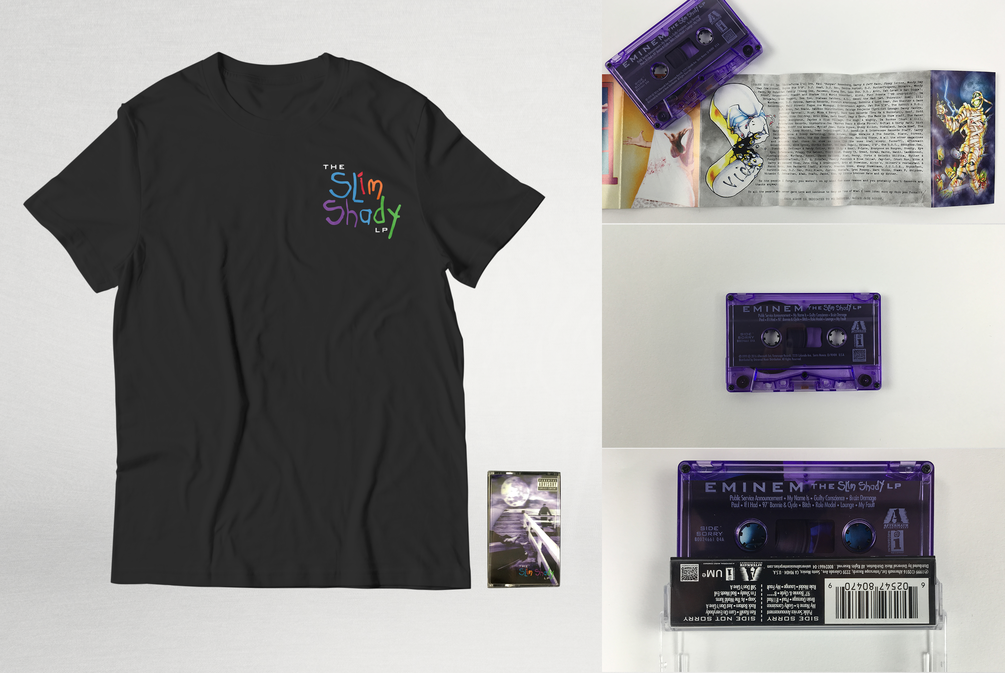 Eminem has been hard at work over the three years since his last studio album, The Marshall Mathers LP 2. His compilation album Shady XV achieved Gold status, he wrote original music for the film Southpaw, and recently it was confirmed that Eight Mile 2 is in the works. Fans now have even more to look forward to, as Eminem plans to re-release his classic album The Slim Shady LP—on cassette.
Despite much controversy surrounding The Slim Shady LP, the quadruple Platinum, Grammy Award-winning album is often considered the start of the rapper's commercial success. Recorded at Studio 8 in Ferndale, the work's notable tracks include "My Name Is," "Guilty Conscience," and "Just Don't Give a Fu*k." Because of the success of The Slim Shady LP, Interscope Records founded Shady Records. Although there is speculation that the reissue will contain some new content, this cannot be confirmed; however, what can be confirmed are the purple cassette tape, "3D motion printed cover," and the special edition Slime Shady LP T-shirt. The bundle pre-order is currently available for $40.
While many of the artist's fans may lament the idea of listening to cassettes, the tape will inevitably become a collector's item. This summer Eminem will perform at Lollapalooza South America in São Paulo, Buenos Aires, and Santiago.
Comments