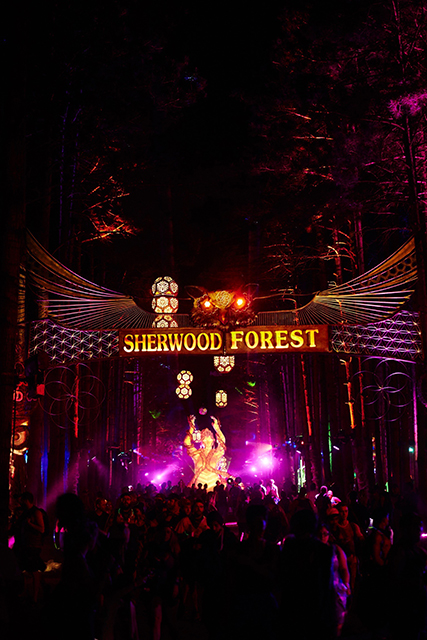 Electric Forest Festival has announced an expansion to two weekends starting in 2017. The 2016 installment of the Rothbury, Michigan-based event was the biggest to date, leaving many fans without tickets. In a statement on the official website, organizers have stated that they wanted to not only "preserve intimacy and integrity," but also bring new friends in to the Forest family. The expansion will allow more people to attend, but with about ten percent fewer people each weekend.
The festival will now run in 2017 from June 22 – 25 and June 29 – July 2. Both weekends will be unique, featuring different lineups, set times, and music. There will be some overlap of performers, but the curated events will not be the same each weekend. The community programs will, however, remain at both weekends, as well as many art installations. Prior to ticket sales, an initial music lineup will be released for each weekend to help fans choose.
While organizers first considered expanding the capacity of the festival, Electric Forest's growth over the years threatened to harm the integrity of the festival grounds. Splitting the event into two, smaller capacity weekends was the only answer to keep things intimate, as well as to preserve the Double JJ Resort. Fans can look forward to shorter lines, greater room to camp and dance, and more people making memories. The hard part will be picking which weekend to attend, if not both.
Comments