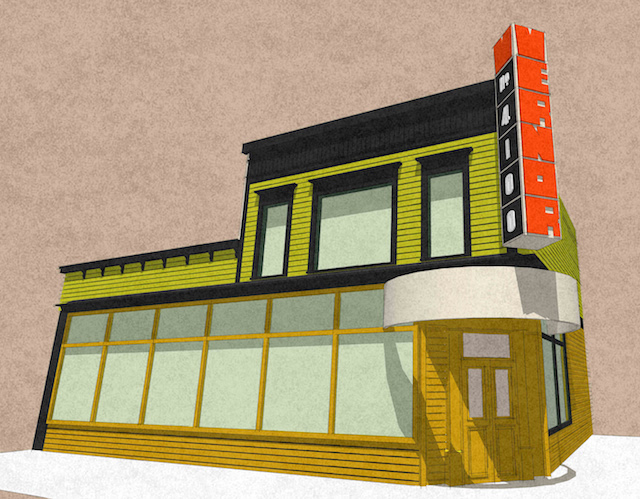 Next month, Southwest Detroit venue El Club celebrates its one year anniversary. During that time, it's become a hub for fans of all ages to experience an eclectic selection of music. In 2016 alone, the venue hosted more than 125 events with upwards of 20,000 attendees. But rather than rest on their laurels, the owners of El Club are looking to expand so that they may better serve the community.
Their vision? To turn the adjacent property into a three-story, multi-purpose space for local artists, to be known as The Vernor Café. The basement would include a practice space and silkscreen studios, while the ground floor would act as a café and retail space. The main floor would also host smaller capacity events. Finally, upstairs there would be a gallery in addition to space for workshops, art classes, AA meetings, and more.
To make The Vernor Café a reality, El Club has launched a Kickstarter campaign to crowdsource the necessary funds. Some of the rewards for making a pledge include bootleg cassettes and recordings from El Club events, free memberships ranging from a month to life, and vinyl packages from various labels (sorry, the TMR package already sold out). The venue seeks $50,000; however, if they fail to reach this mark by Wednesday, May 17, Kickstarter will refund all contributors. For more information or to make a contribution, visit the campaign's official page.
Comments