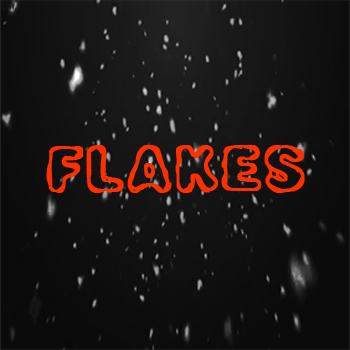 Detroit emcee/producer Doc Illingsworth has released a snow-inspired instrumental album, titled Flakes.
As one-third of the Detroit rap group Detroit CYDI, Illingsworth has logged plenty of hours using production tools. His unique sound is brought to the forefront of this beat collection, as rooted samples, futuristic elements and steady rhythms collide. 
Track three, titled "Due Dads," is an upside-down-walking hip hop hybrid powered by electronic elements. The stomping qualities of the drumbeat is deliberate, but reserved enough to let Illingsworth's synthesizers steal the show.  
"Chili Farts," the album's fourth track, is a boom-bap anthem of mid-sound samples and swirling organs. Illingsworth shows his familiarity with roots hip-hop sounds by creating this rigidly-staccato, rhythm-driven melody. 
Flakes' eighth track, "Sleep is Dumb," is a semi-conscious journey through contrasting sounds and abstract sub-tempos. This sophisticated rhythm-scheme demands listeners to actively keep time and pay musical attention. 
Doc Illingsworth has once again demonstrated his skill as a producer, more specifically: combining totally contrasting sounds to make catchy melodies. Flakes is the perfect referential listening escape. At less than 20 minutes in length, Illingsworth's newest project is articulate, smart and undeniably Detroit. 
Illingsworth's description: 
"i walked through the snow to the grocery store. 
music made for-and-during snow. enjoy these flakes."
Stream Flakes below: 
Purchase Flakes here.
Comments