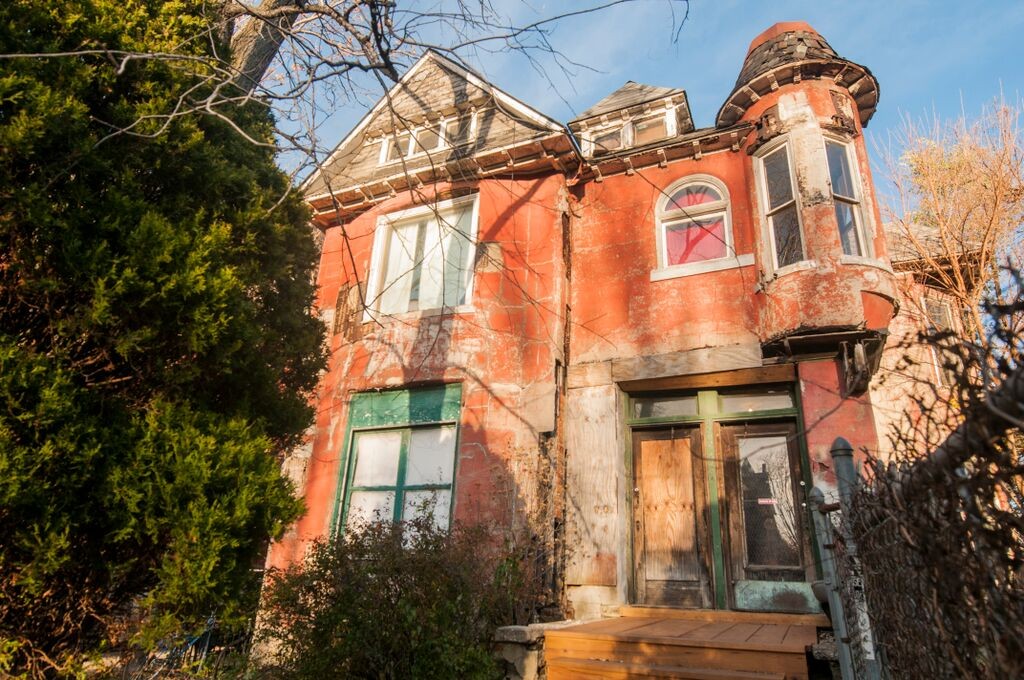 Cherished DIY music venue and living space Trumbullplex is seeking donations for one of its housing units that is in dire need of repair. Since it was collectivized in 1993, nearly everyone in Detroit's local music scene has been to Trumbullplex's theatre space for donation-based events and entertainment. With $35,000 needed for the renovation, it's an ambitious goal that the collective will pursue until April 2016.
To get started on that path, Trumbullplex is hosting a kick-off event this Friday, December 11 at 5:00 p.m. with a slew of musical acts performing and merchandise up for sale. The cover is a sliding-scale donation, and the show will be followed by a dance party. You can also donate via their Patronicity crowdfunding page, where they offer rewards and more information about the collective and needed repairs.
Check out the lineup for the kick-off show below and watch Trumbullplex's Patroncity pitch video after the jump.
Trumbullplex Fundraiser Kick-off Show
Friday, December 11, 2015
Lineup:
Tankini Kill (ft. members of MPV)
VNESSWOLFCHILD
Andru Bemis
Pancho Villa's Skull
Matt Wixson's Flying Circus
Kayla Arcata
Cut Time Simfonica
Sros Lords
+ more TBA!!!
Comments