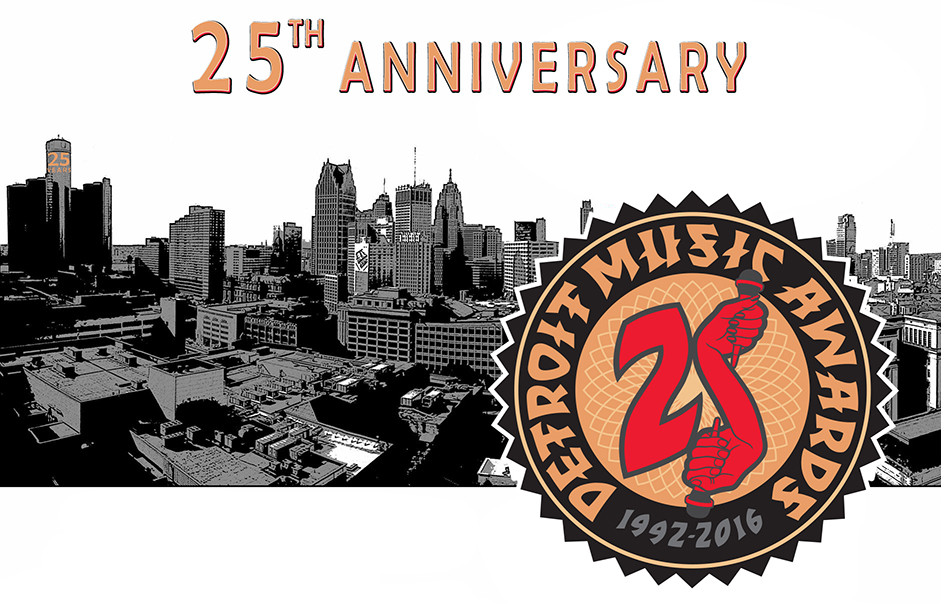 Detroit will bring out its biggest names and most vibrant talent on Friday, April 29, as the Detroit Music Awards celebrates its 25th anniversary. Nominees will flock The Fillmore, vying for awards in categories including Outstanding Americana Artist, Outstanding Blues Vocalist, Outstanding Electronic/Dance Artist/Group, Outstanding National Single, and many more. The vast array of categories exemplifies the breadth and variety of the Detroit music scene, a longtime source of pride for the city.
The honorees for the Awards' silver anniversary include Motown Records' late founding press officer and publicist Al Abrams and award-winning composer/producer Dan Yessian. Kid Rock, originally slated to receive a Distinguished Achievement Award, pulled out of the awards in the wake of the death of his personal assistant, Michael Sacha, on Monday. The DMA Foundation board indicated that they will honor the rocker in subsequent years.
Friday's show will feature performances from a slew of local talent, including Child Bite, Def by Stereo, Andrew Dost of fun., Jill Jack & the Detroit Women's Project, Victoria Reed, and many more. Tributes to the late Glenn Frey and Marcus Belgrave are sure to serve as poignant reminders of some of the incredible talent lost in the past few months.
For more information on the event, or to get tickets and experience firsthand the exceptional talent and energy the Detroit music scene has to offer, visit the Detroit Music Awards' official website.
Comments