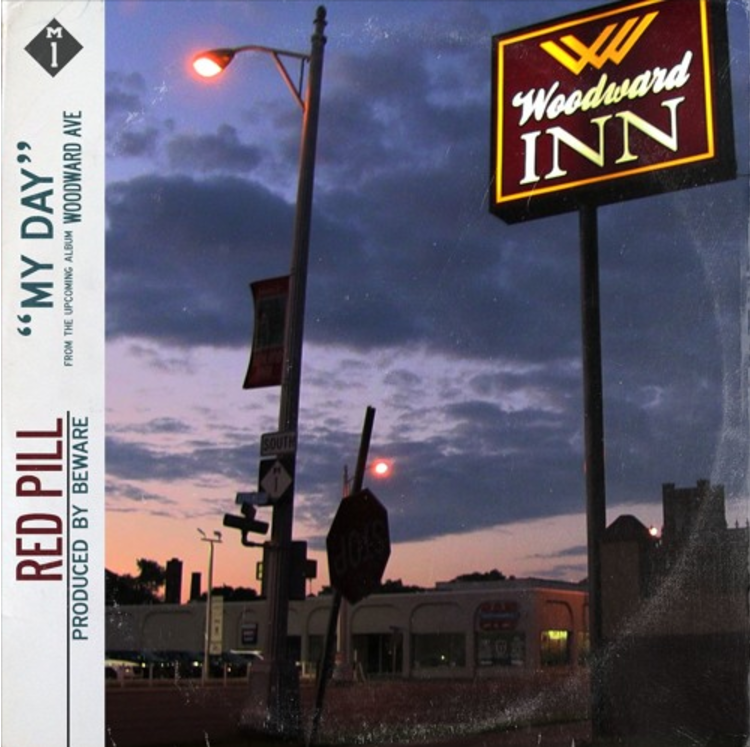 On September 1, Royal Oak-based producer BEWARE is scheduled to release one of the most comprehensive Michigan hip-hop albums ever – judiciously titled, Woodward Ave.
BEWARE has carefully created a who's who of Motor City rap, including Detroit giants Royce 5'9″, Elzhi, Payroll Giovanni, and local legends Nick Speed, Oba Rowland, Seven The General, Chavis Chandler, Nolan The Ninja, and more — all paying homage to Detroit's "main street" and the nation's first paved road.
Woodward Ave's seventh track, "My Day," features lyrics from Detroit hip hop proletariat Red Pill, who has a history of working with Detroit artists and producers like Oddisee, Apollo Brown, Exile, Illingsworth, and more. BEWARE's production is reminiscent of the powerful, motivating sounds of '90s-era hip-hop, with a splash of contemporary instrumentation. As vinyl scratches transition sets of bars, Red Pill spits his masterful flow over a piano driven beat, proclaiming, "I think today's my day." This easygoing track is bound to help hip-hop fans of Detroit wake up on the right side of the bed.
The full Woodward Ave project will be available September 1 on Spotify and other digital streaming platforms. Listen to the DMM Premiere of "My Day" featuring Red Pill, via Woodward Ave by producer BEWARE:
Comments